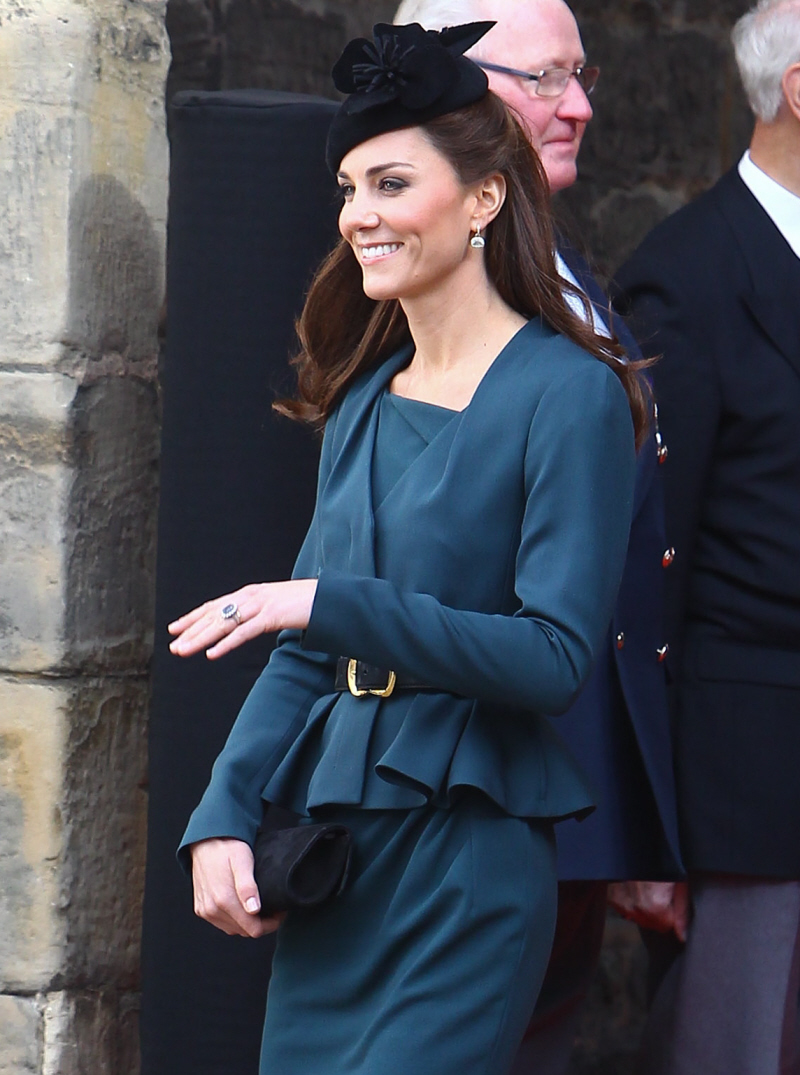 Earlier this week, we discussed the Duchess Kate story about exactly WHO pays for her wardrobe, and how much she's spending. As it turns out, Kate's public style (the clothes she wears for public appearances) is being entirely funded by Prince Charles through his Duchy of Cornwall estate. Sources claim that Kate has already spent $45,000 on clothes – in just this year. I discussed my issues with this – go here to review. Once again, I think that number is probably in line with what a fashion-forward princess/duchess should/could spend in six months… if only Kate worked a little bit more, she might be seen as "deserving" of that kind of wardrobe and extravagance. However, this is a woman who has barely held a real job EVER, and who barely makes one public appearance a week on average.
But the anal retentive math geniuses at The Mail decided to review a different set of criteria – how much has Kate spent over the course of the past 12 months, including the cost of new jewelry, hats, fascinators, clothes, purses and shoes. They have an honest-to-God LIST, broken down, of all of the stuff Kate has worn – go here to see it. The price tag for The Year of Waity? More than $163,000. For real. Of course, this harsh accounting came with a pro-Kate propaganda piece:
So it's estimated that Kate's clothing has cost Prince Charles £35,000 just since the beginning of the year. It is a princely sum. But Femail has delved more deeply into the Duchess of Cambridge's wardrobe, and discovered that the ensembles she has worn over the past 12 months come in at just over £105,000.

While Prince Charles will have footed the bill for the outfits Kate wore to official functions, it is unclear who will have covered the cost of the rest, though they will include items she owned before she joined the Royal Family. But, whatever the answer, it's still a staggering amount to spend on clothes, jewellery and accessories — especially in a recession, when so many are going without more basic day-to-day requirements.

Yet I maintain that we shouldn't accuse Kate of unnecessary extravagance. She never accepts discounts or freebies, and nor should she. This is the practice by which most celebrities and fashion editors manage to look so good: Kate has to remain above such bribery.

Besides, we haven't asked Charles to sell his Aston Martin; nor should we ask William and Kate to move into a Barratt home so that Kensington Palace can be made into a dorm for the homeless. Clothes may seem frivolous, but what Kate wears is so much more visible, and vital, than where she lives and what she drives. She is now — like it or not — an ambassador for Britain. What she wears is not about being attainable on the High Street; it is about being breathtaking. She needs to have the 'wow' factor. So to those members of the PC brigade, who presumably wear sackcloth, eat only gruel and insist Kate should not be spendthrift in a time of need, I say: 'Poppycock!'

We need our morale raising, and our biggest industry — retail — needs boosting, especially as it is the largest employer of women in this country, and it is women who are being hardest hit by the downturn. During the Thirties' Depression, people turned to the cinema and the likes of Carole Lombard, dressed in liquid satin, for escapism — a hit of much-needed glamour. Today, Kate is that superstar. Not a style-setter, but a nation-saver.

I actually wish Kate would spend more of her father-in-law's money, and develop an intimate relationship with one or two couturiers, so all her clothes are made-to-measure, not off the peg. I also wish she would experiment more with colour: too often, she is in dove grey. She can afford to inject frivolity into her wardrobe, and add zing to her choice of shoes: I beg her to abandon those nude LK Bennett 'Sledge' courts at once. Above all, I'd like Kate to remember she is still a very young woman, with a fabulous figure. She needs to abandon the Chanelesque wool coats with no shape: I see her as a new Grace Kelly, not following in the footsteps of Carla Bruni, the Queen or even Diana. She must be her own person: a goddess and, yes, a clothes horse. There is no better boost for the economy, or our national psyche.
Carole Lombard actually worked for a living. She bought her own clothes, or borrowed them from the studio (and returned them later). I'm just sayin'. Anyway, this was just to let you know – months ago, I was joking that the royal propagandists were going too far by praising Kate for the most mundane things. I joked that people acted like Kate's hair style was "The Hair That Saved A Nation." But really, that's what it's come to. I can't believe someone is falling all over themselves to praise Kate for spending all of this money, none of it her own, and with so little to show for it with, you know, actual WORK.
And we're still not talking about how much she spends on hair, makeup, skin care, dental work, "princess training", voice lessons, etc, etc.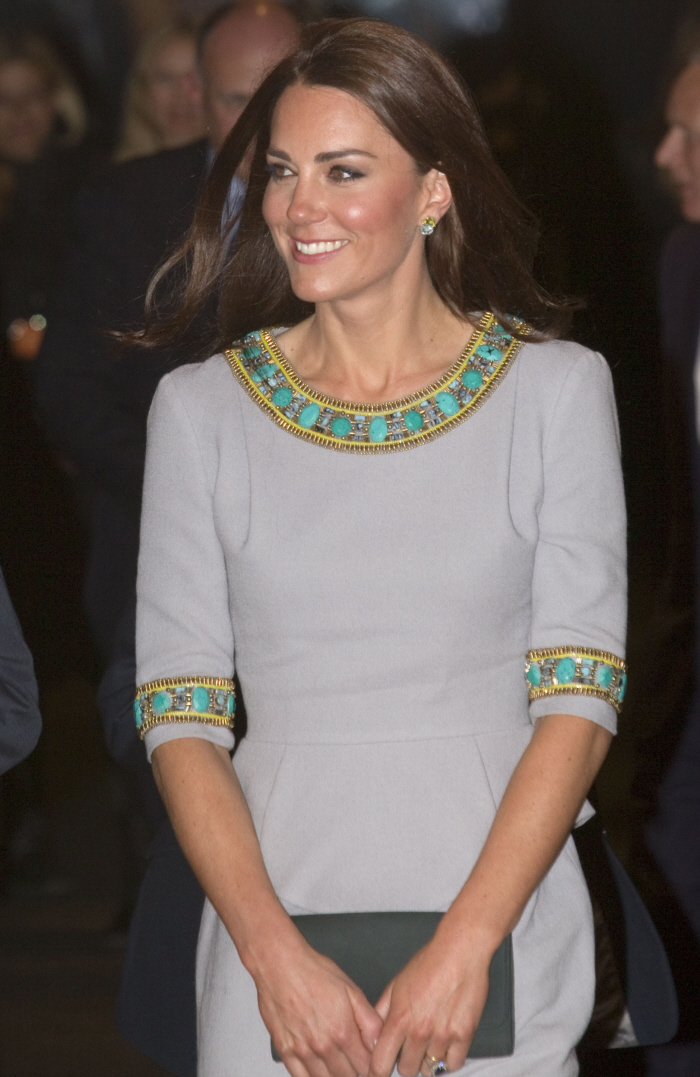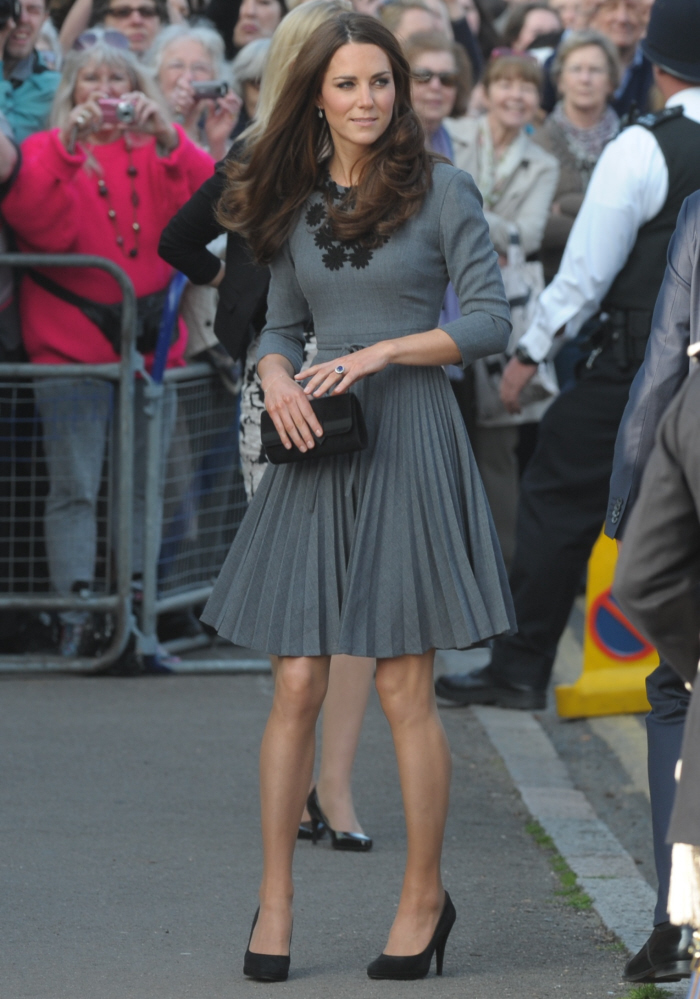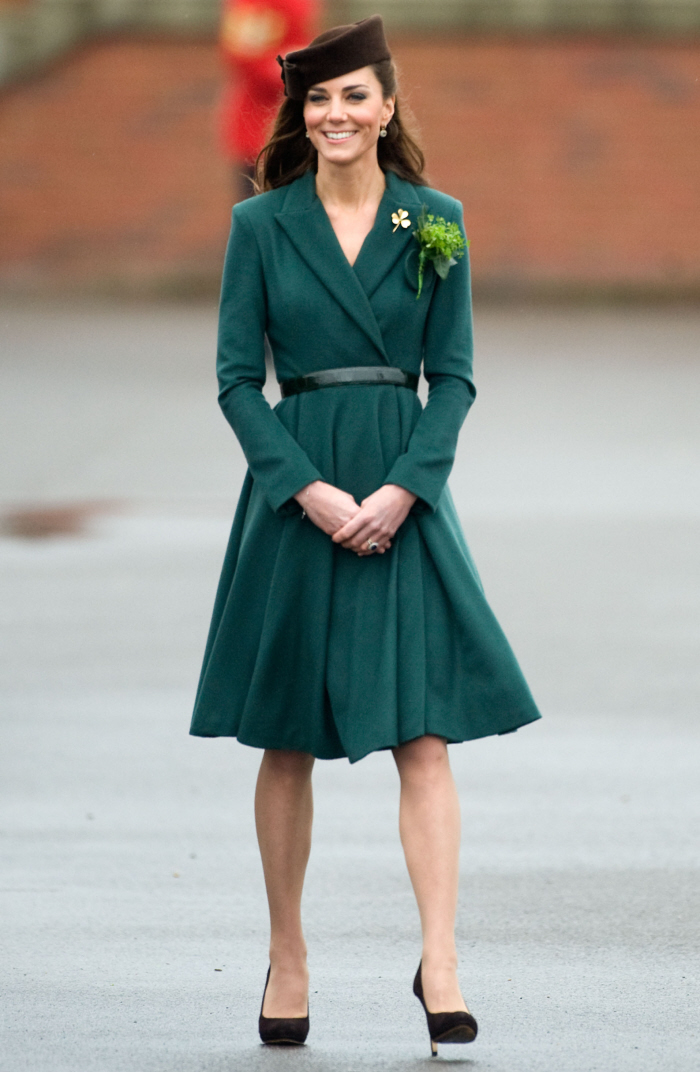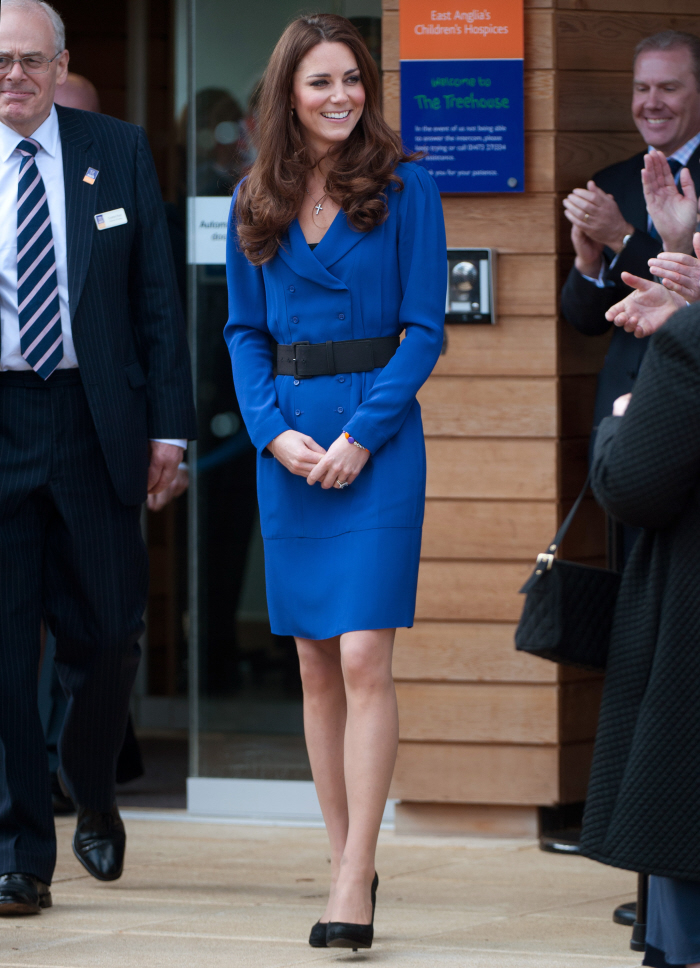 Photos courtesy of WENN.