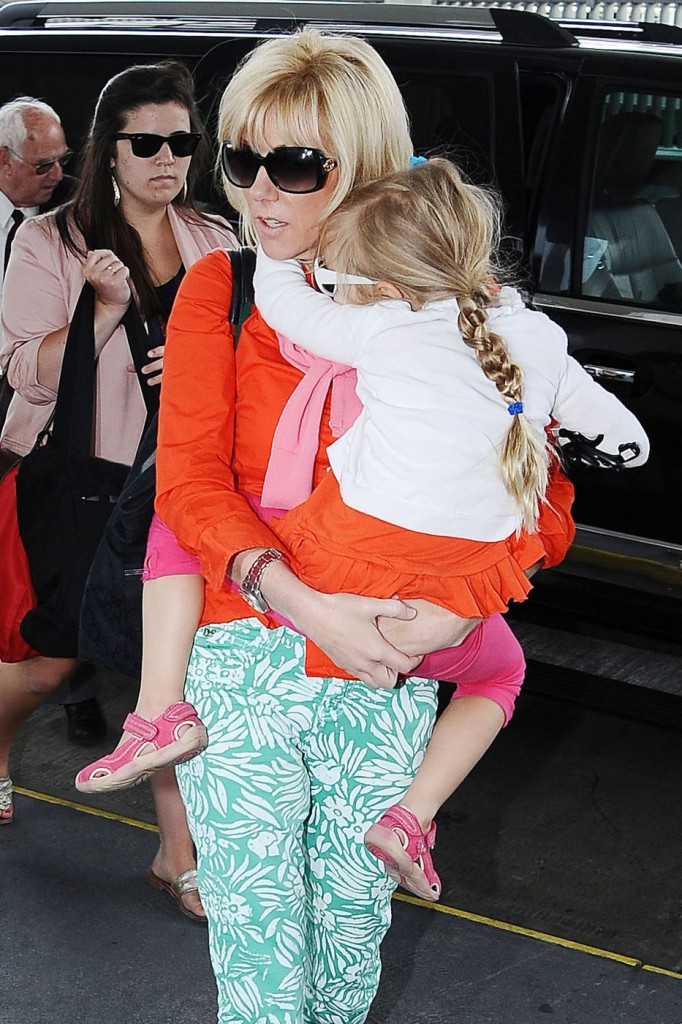 When Elizabeth Edwards died in December, 2010, her oldest daughter, Cate, was 28 and a Harvard Law school graduate. She also had daughter Emma, then 12, and son Jack, who was 10 at the time. So two of her children were still quite young and she wanted to make sure that they would be well cared for when she died. The Enquirer reported that her will stipulated that "any decisions John makes regarding their younger children must be approved by their daughter Cate." Elizabeth was reportedly close to Cate, and made sure that her daughter would carry on her wishes after she passed. This included making sure that her husband's mistress Rielle Hunter and her illegitimate child did not move into the family mansion, that John never married Rielle, and that John's daughter with Rielle would not inherit any money intended for John and Elizabeth's children. This part of the Enquirer's report spells it out, and it's good: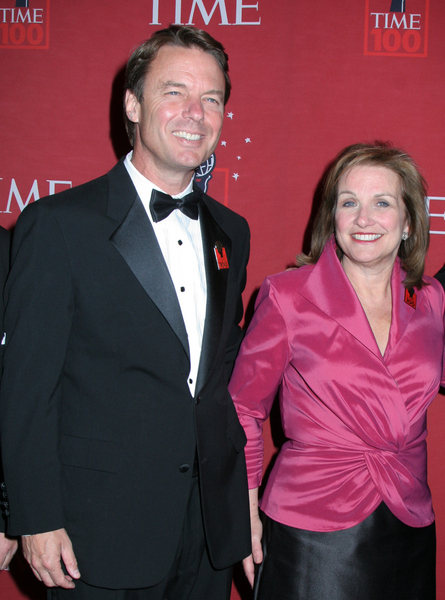 Elizabeth worked with her lawyers to amend her will to prevent John from pocketing part of the couple's $53 million fortune if he marries Rielle or lives with her, said the source.

"She also made sure none of the money earmarked for their children ever goes to Rielle's daughter," the close source divulged…

"Elizabeth understood John's responsibility to care for Quinn, but she's gone to her grave satisfied that the child will never receive any funds intended for their own children," said the source.

Meanwhile, Elizabeth also ensured that neither John nor Rielle can touch the family's multi-million-dollar 28,2000-square foot mansion on 102 acres in Chapel Hill, said the source.

"Elizabeth specified that John cannot call off the sale and move in Rielle and their daughter. That house, along with the family's vacation home on Figure Eight Island, is now off limits to Rielle," the source revealed.
[From The National Enquirer, print edition, December 27, 2010]
So we know Elizabeth was very concerned about Rielle moving in with John, and that she tried to ensure that John would not give this nasty woman any kind of legitimacy or money beyond monthly child support. That's why I love this story that Elizabeth's oldest daughter, Cate, now 30, told her dad to dump Rielle after she came out with that horrible book trashing Elizabeth. As we know, he did dump the bitch. Here's the story, via Radar:
Cate Edwards pressured her father John to call things off with Rielle Hunter, after the baby mama's new book disrespected the memory of Cate's late mother Elizabeth Edwards, calling her "a witch on wheels," among other things.

Insiders tell the National Enquirer that following the release of the controversial book What Really Happened, Cate "feels she received the ultimate slap in the face after she was by her father's side for six long weeks during the criminal trial."

"She's told pals she'll be there for her little brother and sister (Jack, 12, and Emma Claire, 14, respectively) but isn't going to speak to her father unless he breaks it off with Rielle," insiders tell the National Enquirer.

This is not the first time Cate, 30, has made clear her thoughts of Rielle, as she forbid her father from inviting her to her wedding last fall. (John's and Rielle's daughter Frances Quinn was invited, but did not go.)

As previously reported, in Rielle's new book she expresses little remorse about sleeping with a then-married Edwards, even deducing Elizabeth should have been wise to John's cheating because of her own desolate bed.

"If you aren't having sex with your partner," she explains, "chances are high someone else is."
[From Radar Online]
John was weak enough to take up with this creature, he probably wouldn't have dumped her without this ultimatum from his daughter. It's not like he wasn't screwing whomever would have him on the side, but in her mind Rielle was the head bitch. The rest of us just know her as a head case.
The only photos we have of Cate are from her wedding day in October, 2011. Her dress and her bridesmaids' dresses are so pretty! It's sad that her mother couldn't have been there. Here's Rielle at the airport in NY on 6-26-12. I bet that dark-haired woman behind her is the nanny. John Edwards is shown in 2007. Credit: FameFlynet, PRPhotos and Pacific Coast News