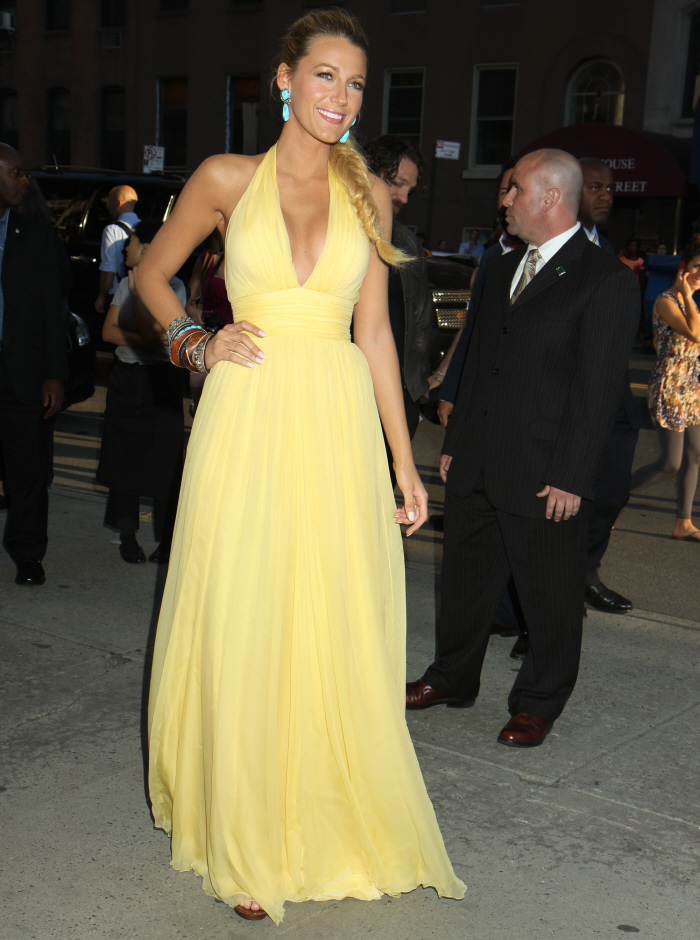 Finally! Blake Lively is wearing Gucci! I was wondering why she didn't go for Gucci at the LA premiere of Savages, considering it was just announced last week that Blake has been made the new face of a new Gucci perfume. And here she is, representing her contract, at last night's NYC premiere of Savages. She chose well, I think. I like this dress – this shade of yellow seems like the kind of color only a blonde can really pull off. The cut is lovely, Blake isn't falling out, she looks summery and pretty. I basically have no major complaints here. The bracelets are excessive, but that's a minor thing. I even kind of like Blake's giant braided ponytail. It's eye-catching and unique.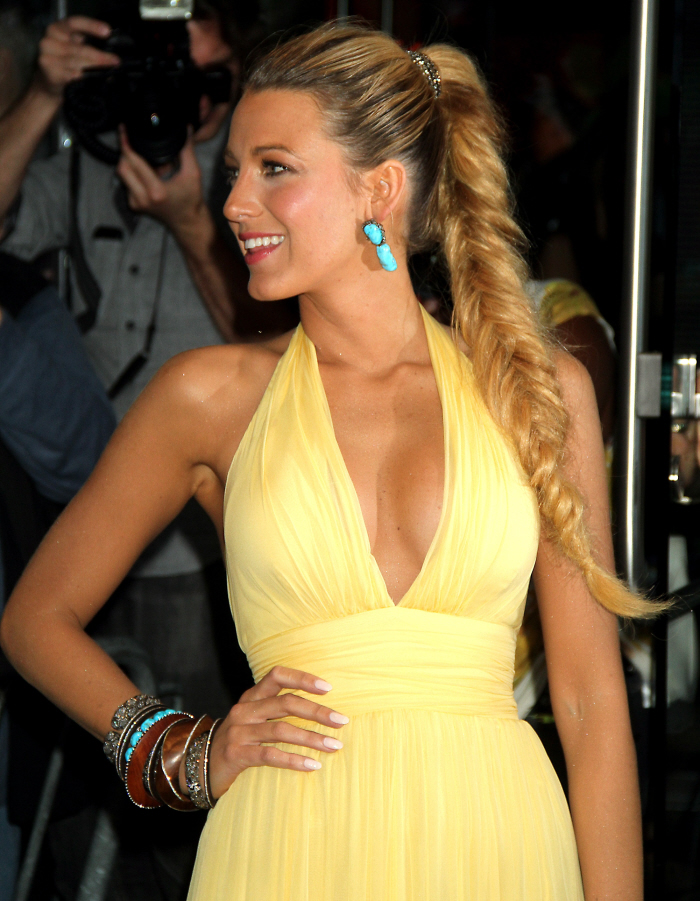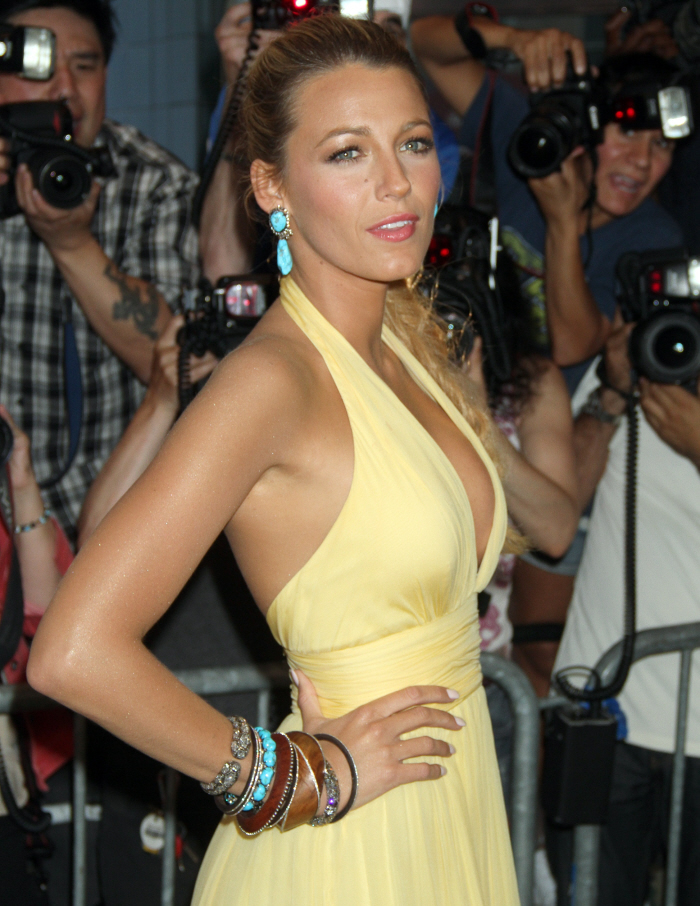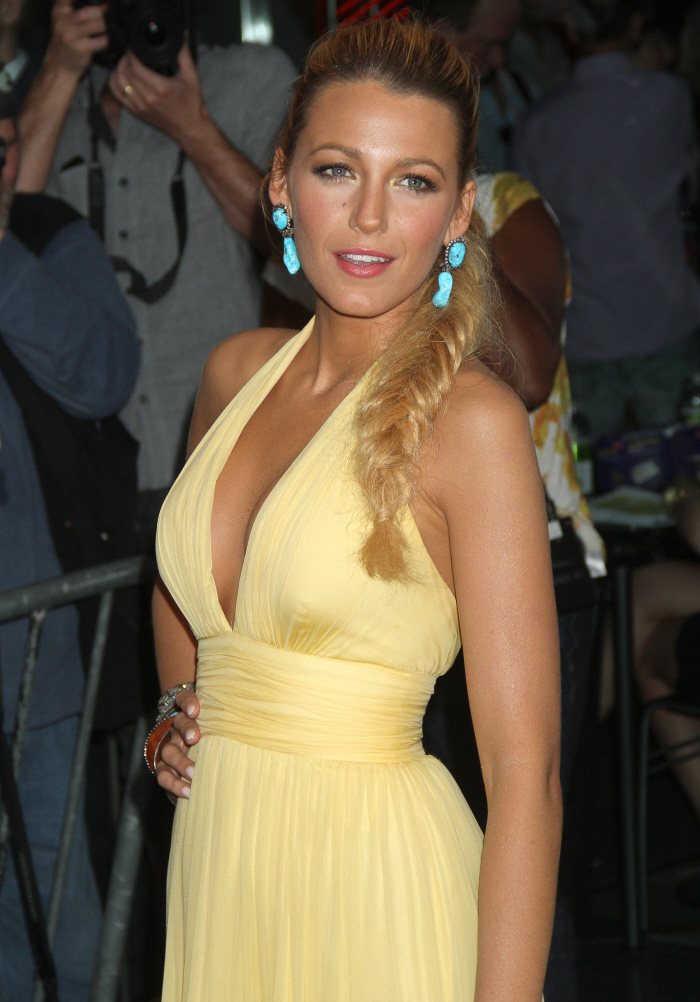 As for the rest of the premiere-goers… no Salma Hayek. No Benicio del Toro. No Aaron Johnson. Just Blake and Olivier Stone (not pictured, because I doubt anyone cares), plus Taylor Kitsch (he looks like he's gaining weight, right?) and John Travolta. JT is wearing the same busted toupee he wore for the LA premiere. But this time he didn't have his wife attached to him. I guess JT wanted to have some solo "boy time" in New York. Maybe New York has really world-renowned masseurs. Cough.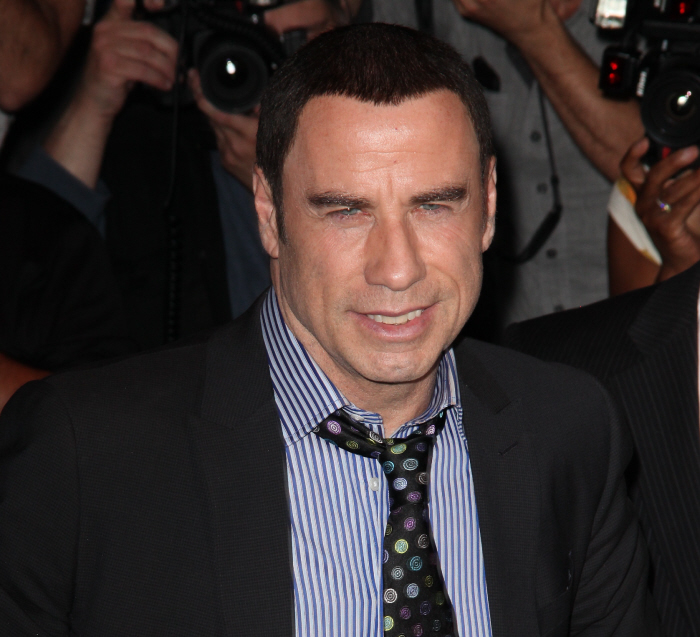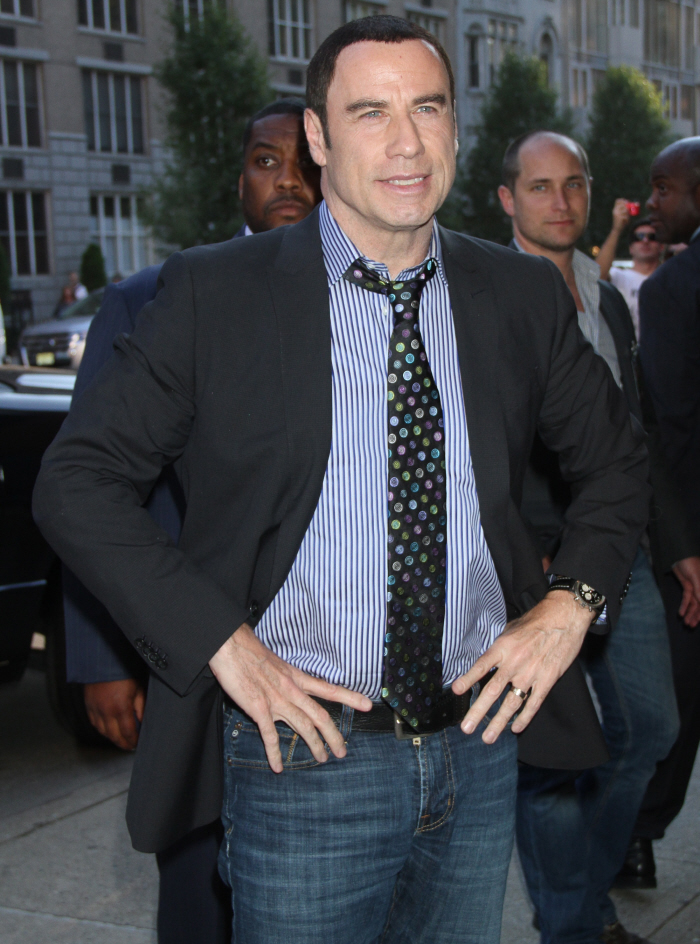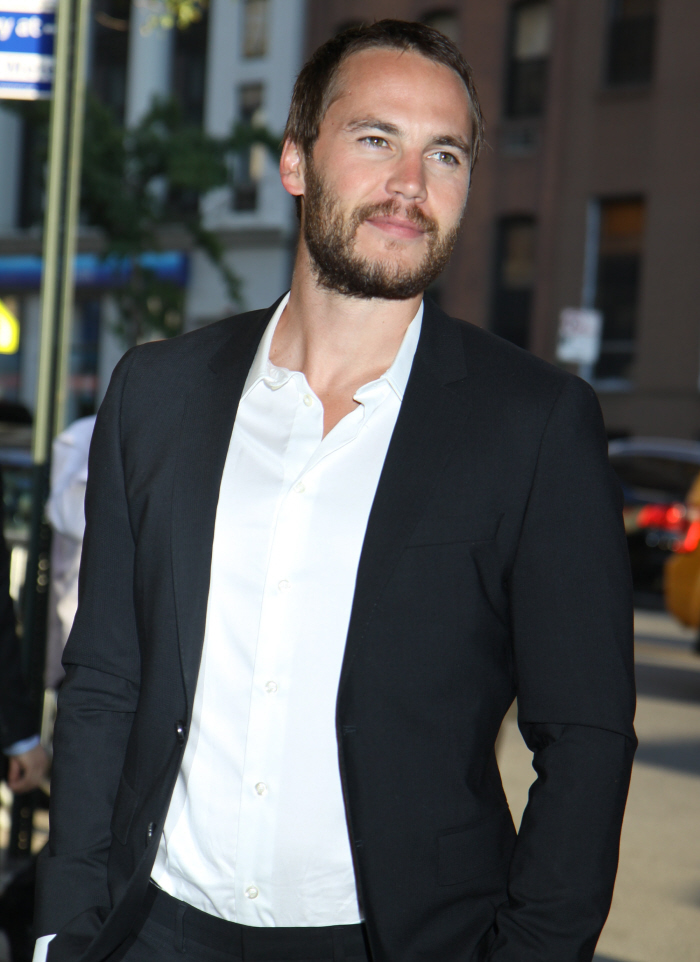 Photos courtesy of WENN.