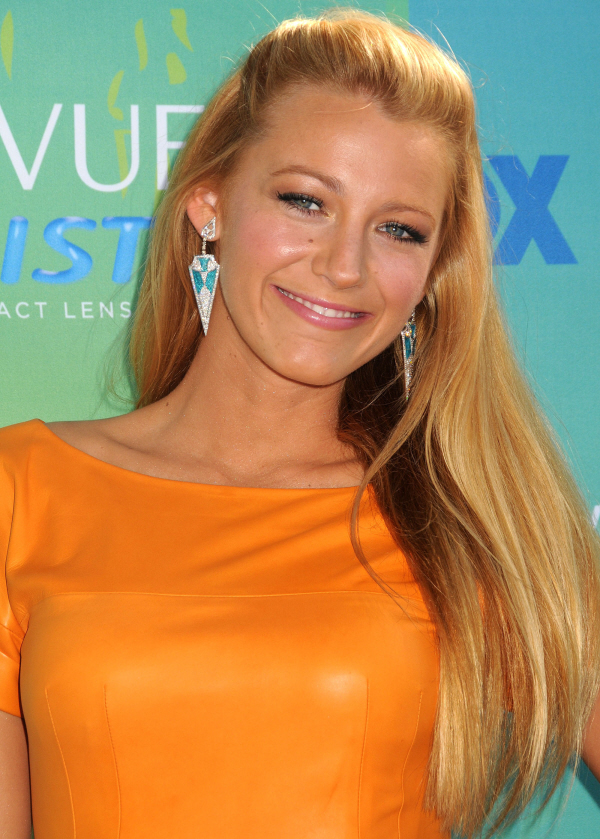 I've always thought that whoever is in charge of choosing Gucci's spokes models/faces had very weird taste. In retrospect, it was kind of interesting for Gucci to choose two up-and-coming talents like Evan Rachel Wood and Chris Evans to represent Gucci Guilty. But I thought the choice of James Franco (for "Gucci Sport") was odd and ill-advised. And now Gucci has a new perfume, and a brand new "face" – Blake Lively. Blake actually alluded to this mess in a recent Bullett interview, with the writer noting that Blake had "just wrapped her third and final day on the set of a still-undisclosed fragrance commercial, which was directed by Drive auteur Nicolas Winding Refn." Blake said: "He was my first choice." So… this isn't just a print ad campaign. Blake will star in commercials for the Gucci perfume, and the commercials have already been shot – by Nicolas Winding Refn. Here's more:
In a move not so dissimilar to that of a football transfer, actress Blake Lively has leapt from Parisian luxury giant Chanel and into the arms of fellow premier-league stars Gucci.

The American actress, 24, has been cast as the face of new Gucci scent Gucci Première, which takes its name from the couture line launched by the brand in 2010.

Inspired by Old Hollywood charm and all the glitz and glamour surrounding it, the fragrance is for a woman who is "living her moment, whether it's on the red carpet or at a private dinner", according to Gucci creative director Frida Giannini.

Lively was picked "because she is a girl of extraordinary beauty and she's a girl who loves fashion. She has great taste in clothes", Giannini told WWD .

"Although she's young, she's also very determined, and I liked this spirit.…She knows how to be a diva in the right sense, with an aspirational glamour."

Lively, who scored her first fashion campaign as the face of Chanel's new Mademoiselle handbag line in March last year, said she "couldn't be more proud" to be working with Gucci. She added: "Gucci is a staple. It is a brand I have always looked up to because to me it represents strength".

Each of Gucci's Première creations can take up to six months to make and have been worn by red carpet sirens Salma Hayek, Jessica Chastain and Cameron Diaz. The fragrance is set to go on sale in the U.K. in late July.
Oh, that was just chock full of goodies, wasn't it? Blake is a girl of "extraordinary beauty" who "has great taste in clothes"? We could debate that one all day. I'll cosign the whole "she's very determined" thing, though – give it to her, guys. She IS determined. She IS ambitious. And that's not a bad thing. As for Blake's "aspirational glamour" – why does everyone always kiss her ass about her fashion sense? She styles herself, and most of the time it's not all that great. Most of the time she looks like a downmarket Mall Girl. But whatever. Blake got a new gig. Good for her.
PS… The photos of Blake in orange – that dress is Gucci. It's one of the few times she's worn Gucci on the red carpet. I'm also including some of her Chanel ads.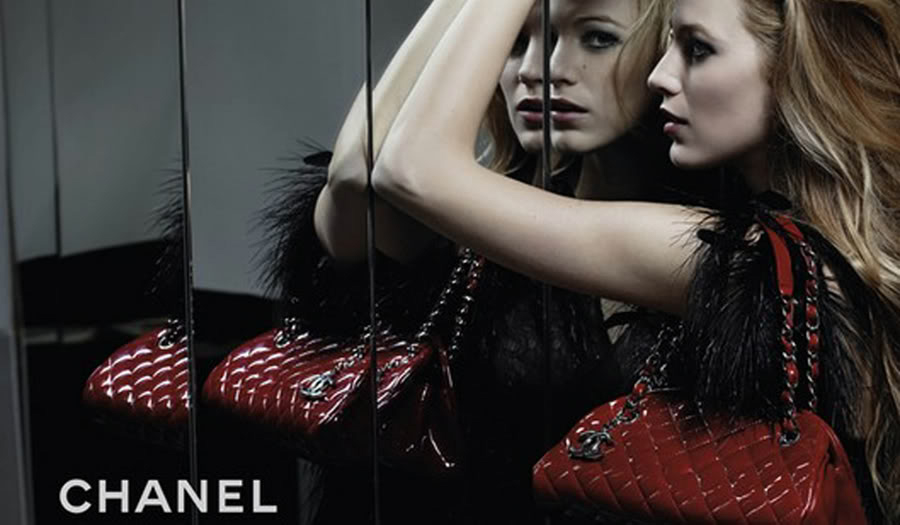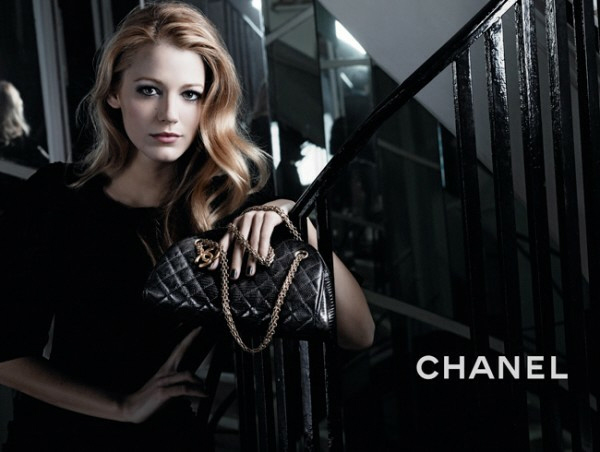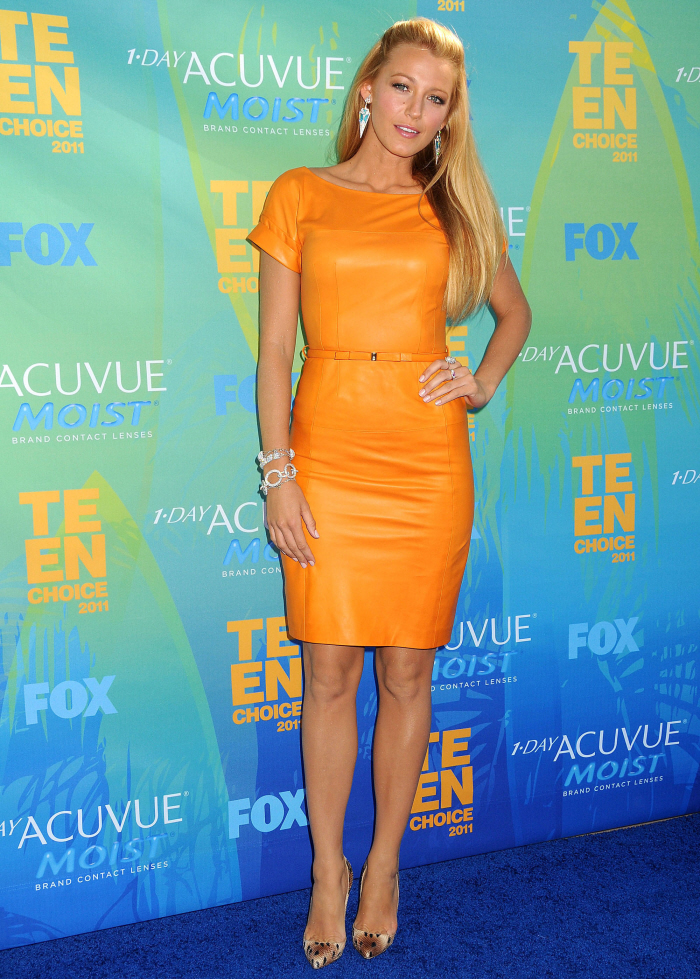 Photos courtesy of WENN.