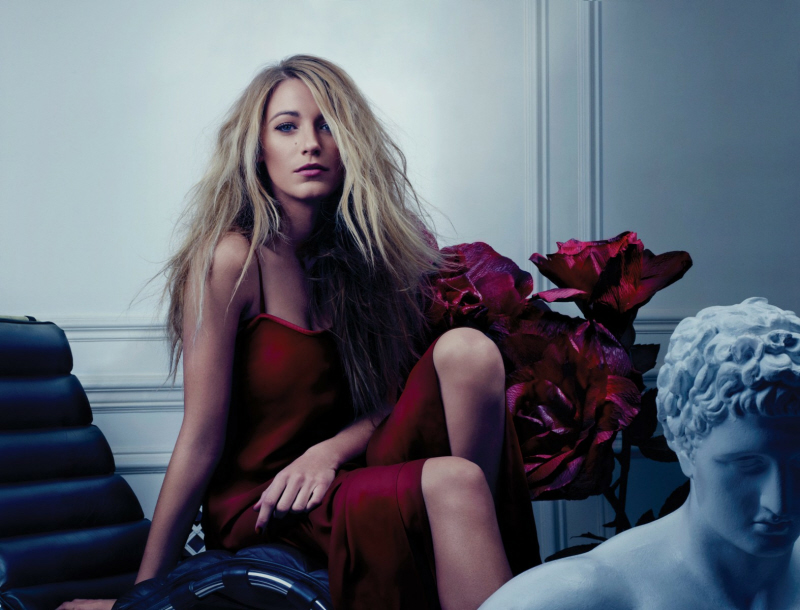 Blake Lively hasn't done a magazine interview since the March issue of Elle Magazine. This is surprising, considering she's one of the bigger Fashion Girls around these days, and considering she's already scored TWO Vogue covers. I would imagine Blake gets offers to do magazine shoots every single month. So what does it say when she gives away an interview and photo shoot to a publication like Bullett, which I've never even heard of? It says to me that Blake Lively is looking to break out of her "Fashion Girl and not much else" box. This is Blake launching herself as Blake Lively: Serious Actress. Some highlights from Bullett:
She's the face of a fragrance now, apparently: Blake has just wrapped her third and final day on the set of a still-undisclosed fragrance commercial, which was directed by Drive auteur Nicolas Winding Refn. "He was my first choice," she says with the pleased smile of someone who's grown used to getting what she wants.

Blake on her new film, Savages, full of sex, drugs & violence: "I think it's really hard for people to digest that these privileged kids are in a three-way relationship," she says. "Your heroes are all sleeping with each other, but they're also in love. It's very easy to dislike them, so when my character gets kidnapped, it's like, 'Well, good riddance!' My greatest challenge was to make her life worthy of saving, to find the heart in this story." To do so, she carefully examined the world into which Ophelia, whom Lively describes as a "Penny Lane–type free spirit," was born. "I started thinking about the state of young people these days," she says. "In my character's situation, her mom is off with nine different husbands and her dad left her when she was a kid. She has nobody to learn from, so she's making her own mistakes. Dad takes a hike and now she's hiking up her dress for two guys. You don't think there's a parallel there? These kids are very much the product of this cynical generation."

Not having tricks to fall back on: "To play a blond California girl who gets with two men was scary. If it looks like me and talks like me, how do I turn it into something different? It would have been easier if I'd been thrown into the movie with a Scottish accent and purple hair," Lively says.

Filming scenes with Benicio del Toro: In one particularly grueling scene, del Toro's Lado rapes Ophelia, the filming of which Lively describes as "really awful and traumatic. I can't imagine having to do that scene with somebody who I didn't feel comfortable and safe with." For his part, del Toro says, "Without Blake, it would have been impossible to survive Oliver Stone. Even though the scenes between us are mean and violent, we were the first ones to laugh about what we were doing." Another scene called for del Toro to blow smoke in Lively's face, and for her to retaliate by spitting on his. Stone shot multiple takes to make sure he perfectly captured her rage in the moment. "I think she really enjoyed it," del Toro says. When she hears this, Lively laughs. "I think he liked it, too."

Working with director Oliver Stone: "Oliver is by no means a cheerleader," she says. "His movies very much reflect the strong, aggressive powerhouse that he is, so he's not cooing at you along the way. It was challenging because you want to feel like you can do no wrong, especially with your director, but that definitely wasn't the case here. It's not a good thing or a bad thing—it's just the way he works."

Hints of Ryan Reynolds: Lively's hired muscle, a broad-shouldered man from Queens, sweeps through every room to ensure the safety of his client, to whom he'd been recommended by Reynolds. (On February 14, Lively filed a restraining order against Sergei Mifle, an obsessive Gossip Girl fan who allegedly made repeated calls to her mother, talent manager Elaine Lively, because he wanted to "heal" her daughter, about whom he was "deeply concerned." She now rarely leaves the house without an accompanying bodyguard.) "I get called every now and again when Blake's in New York. She has a regular guy in L.A.," he says, peering across the room to keep an eye on Lively, who's feverishly texting Roy Orbison. ("He's dead, I know," she says when she later catches me looking at her buzzing phone. "It always freaks people out. They're like, 'Roy Orbison?' I put people in my contact list under pseudonyms.")

Slow to build relationships: "I'm slow to build friendships, but they always end up being long and lasting… The way that I meet people is the same way that I've always met people. It might be weird if I was on JDate, but I'm not, so that's good. I meet so many people in passing at parties, but I've never been a person who's like, I know I just met you, but let's exchange numbers and be best friends."

On Gossip Girl: "My impression of Gossip Girl is that she's pretty much a slave to it in that they have her for another year," Oliver Stone says. Rather than giving the impression that she's trapped by a contract, Lively focuses on the incredible opportunities the series has granted her. "It'll be bittersweet when it's over because it gave me all of this," she says, scanning the second floor of the mansion where we're huddled next to each other on a windowsill. "I think the best way to describe it is like someone who really enjoyed high school, and is like, I'm a senior and I can't wait for the next thing! Gossip Girl was so great, but what's the next challenge in life? Because, you know, six years is a long time. And as an actor who plays a caricature of myself on the show, I don't think I'd say, Watch Gossip Girl for my best quality of work. But I am very lucky to have had that experience."

She's not out for anyone's approval: "I'm not in the business of trying to win the approval of my cast members, my director, or my audience," she says. "If I were, I'd be so beaten down by insecurity that I'd never be able to perform. The only person I'm trying to prove something to is myself."
So many interesting little tidbits. What fragrance is she now representing? I wonder if it's a Chanel brand… probably not? She's the face of Chanel purses, and I don't see Chanel giving poor downmarket Blake, say, Chanel Mademoiselle. So… who is Roy Orbison? Sounds like a wonderful pseudonym for Ryan Reynolds, right? What else would she call him? Chuck Berry? And as for her comments about Gossip Girl… I think she was as diplomatic as she could manage. She obviously wants to move on, but she has a contractual obligation that she's honoring. It sounds like she's acknowledging the bittersweet nature of it all – she has a consistent job, Gossip Girl made her famous and led to other projects, but she's ready to move on. I'm not going to slam her for what she said.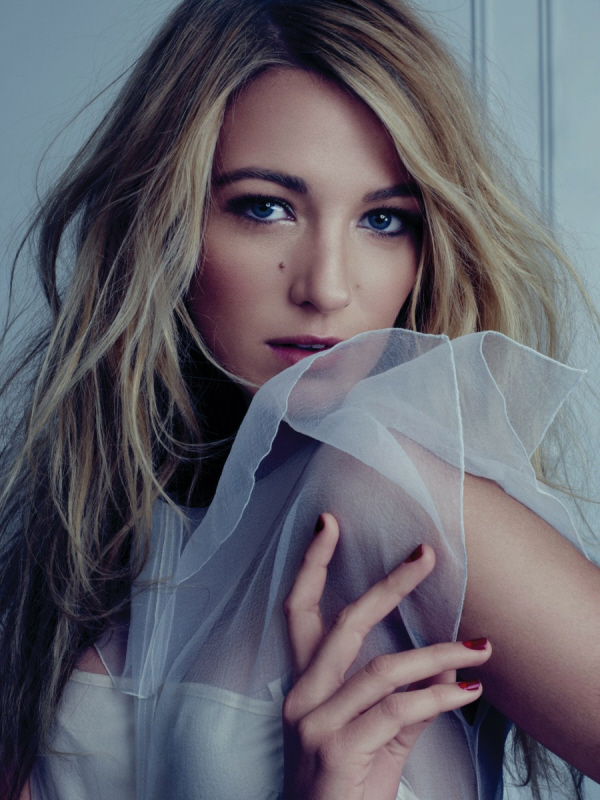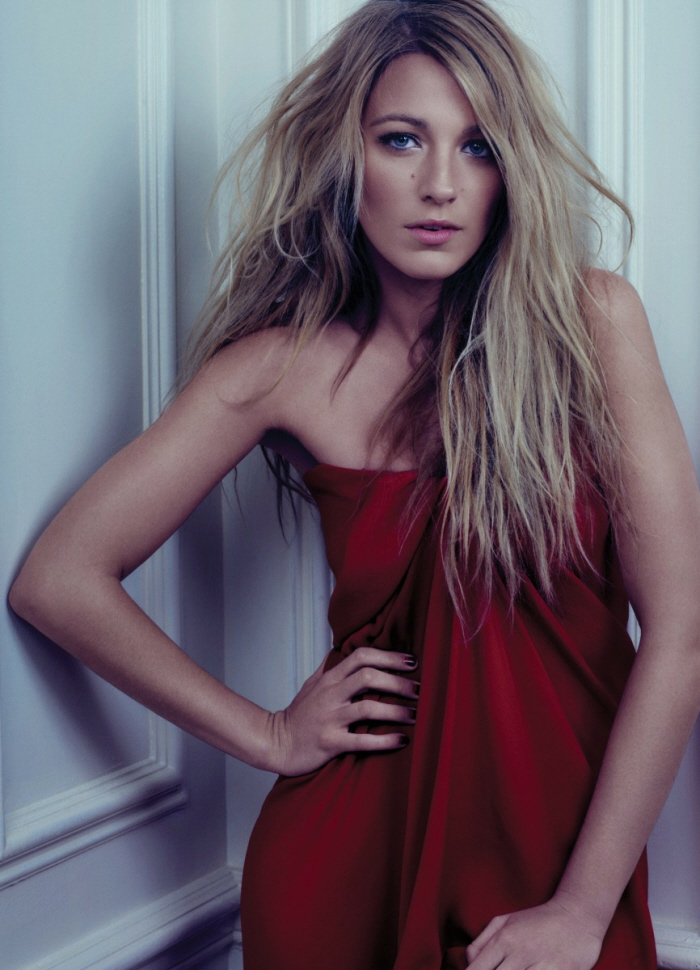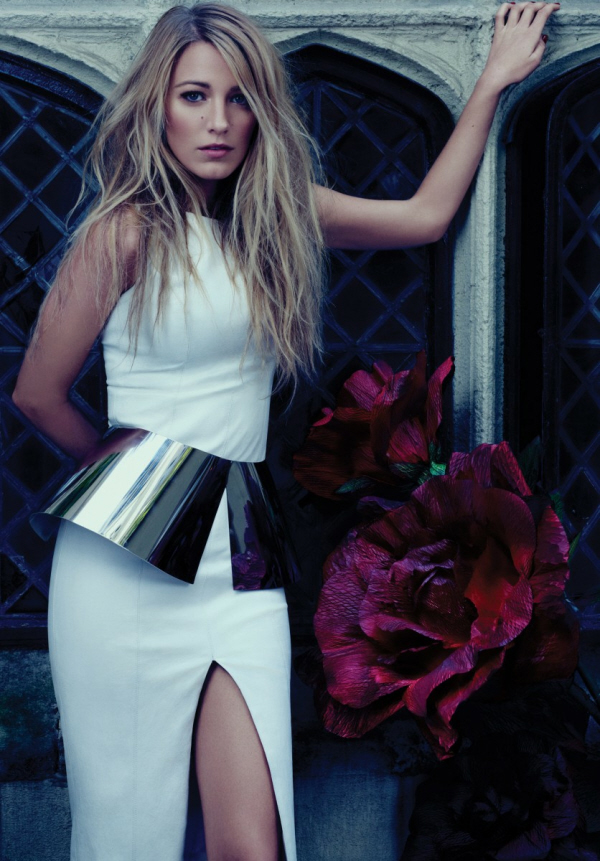 Photos courtesy of Bullett.