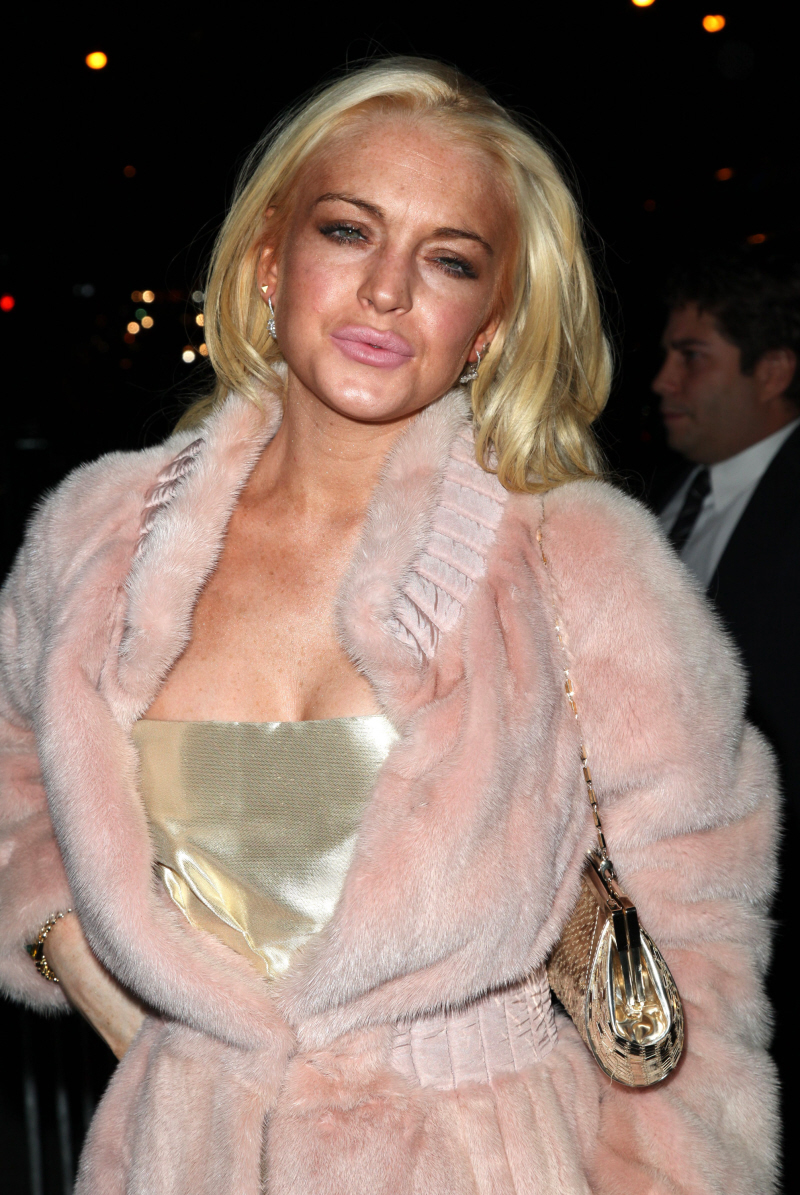 Happy birthday, Lindsay Lohan. The Cracken turns 26 years old today. Can you believe it? Can you believe she survived her 25th year? Her 24th? Her 23rd? Lindsay's crack shenanigans make it feel like dog years, right? I can't believe she's ONLY 26. She looks 40-something. And she has the liver of a 60-year-old alcoholic, I can guarantee. So, how did Lindsay celebrate her Birthday Eve (because crackies celebrate things like "birthday's eve")? She went to a club with her "friends". And she did NOT drink! If you believe that.
Party time for Lindsay Lohan! The Liz & Dick actress let loose during her birthday bash at West Hollywood nightclub Bootsy Bellows early Sunday. The party took place one day ahead of her 26th birthday, which she celebrates on Monday. A little after midnight, the actress, clad in a tight pink minidress, hit up the hotspot with a group of her close friends.

"She sat at her table close to the DJ," a witness tells Us Weekly. "[Up-and-coming group] Speakerz was there and performed several songs for Lindsey. She was loving them and looked happy and carefree as she danced all around with her friends."

Later, the star was presented with cake and Sprinkles Cupcakes, and the whole room broke out singing "Happy Birthday."

"There was a ton of alcohol at Lindsey's table, however she didn't appear to be drinking," the witness adds.

Perhaps it's good that the headline-making actress is laying low, especially after her scary June 15 incident where she was treated for exhaustion.
Yes, I'm sure she just sipped from a water bottle all evening. In between trips to the bathroom to do some lines. Because it's super-important that we all know that she wasn't drinking!!!
So, what will "26" mean for Lindsay Lohan? Probably not much in the way of career achievements or anything. Probably a lot of the same old BS from her. Speaking of, remember that completely gross and inappropriate photo shoot Crackie did with Terry Richardson last week? Well, she pissed off a ton of people – especially some high-profile advocacy groups, like Hopeline (suicide prevention) and The Brady Campaign to Prevent Gun Violence both issued statements about Lindsay being so dumb and crackie – you can read them here.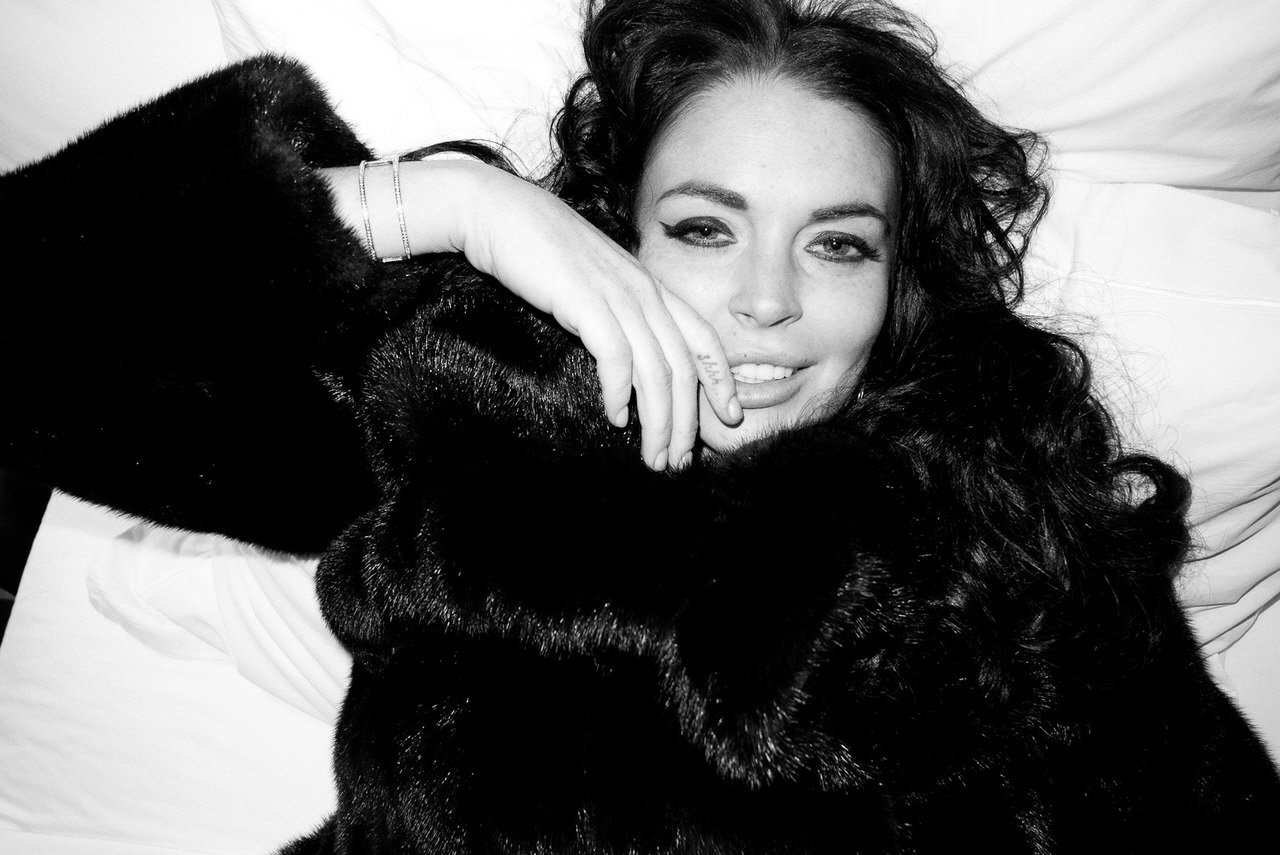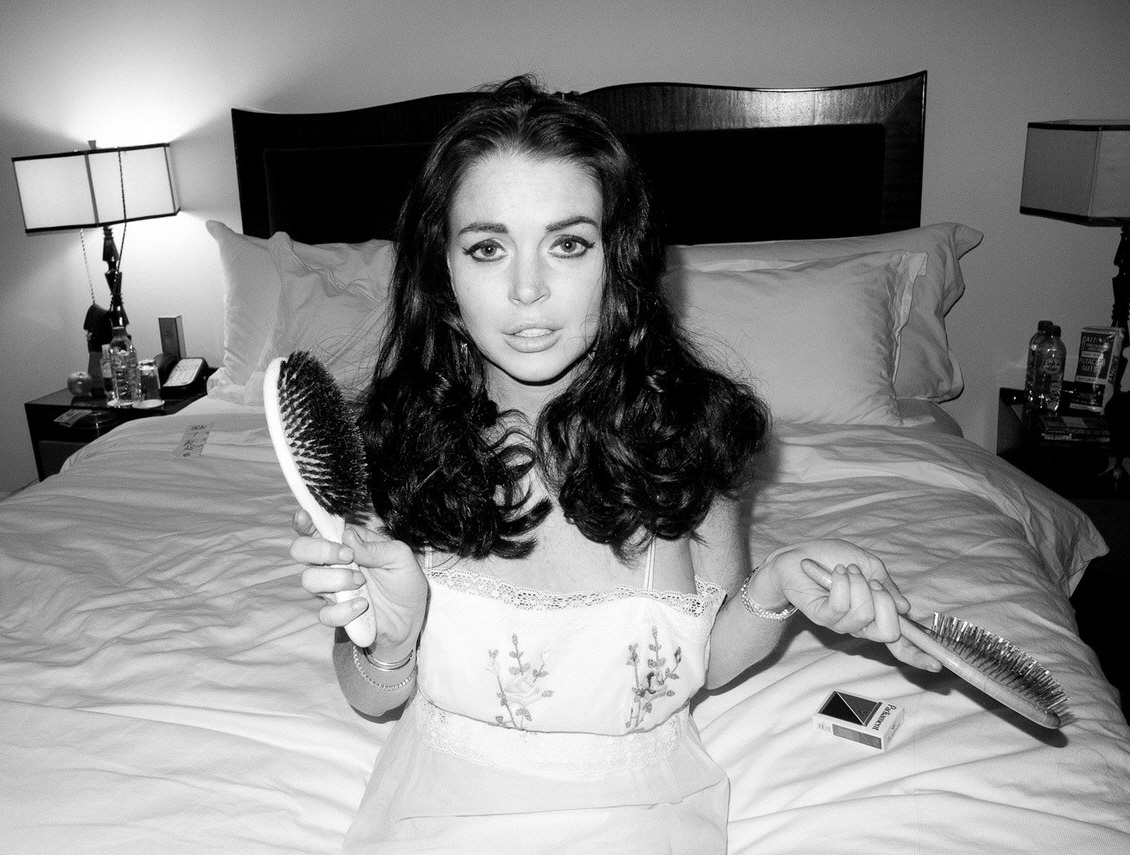 Photos courtesy of WENN, Terry's Diary.