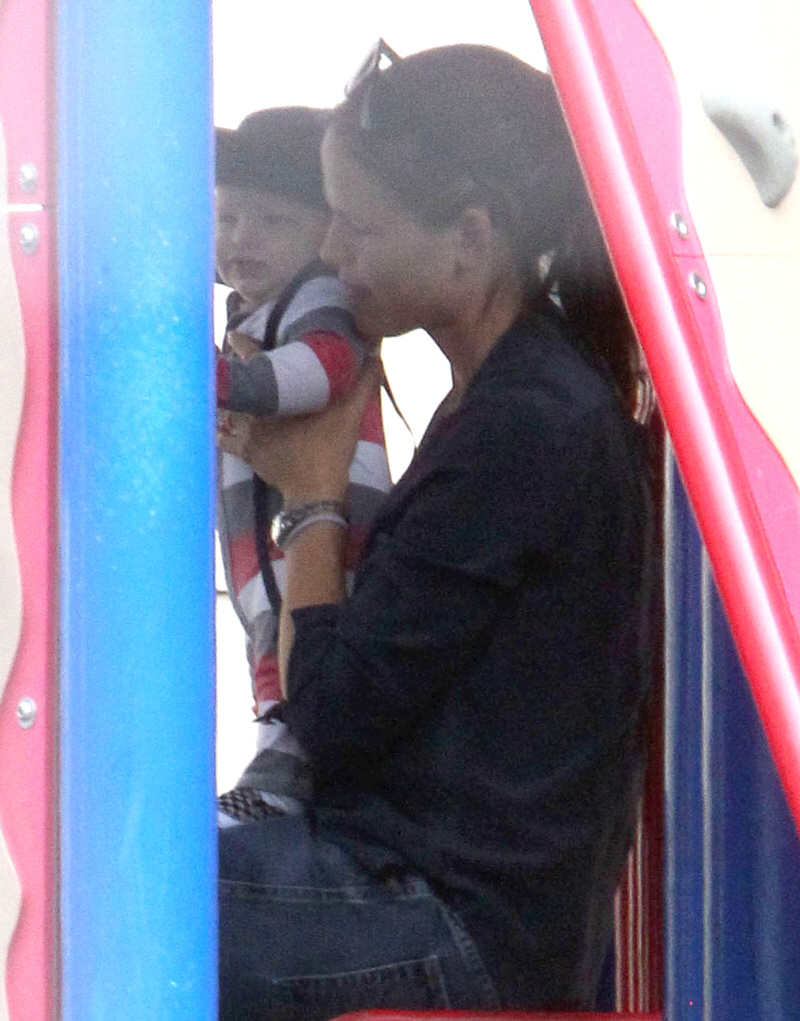 Jennifer Garner and Ben Affleck welcomed their son, Samuel Garner Affleck, back at the end of February. Since she gave birth, Jennifer has been following her normal mom-routine with the two older kids, Seraphina and Violet, and the paparazzi have been following them like always. But in that time, we haven't really gotten a good look at Samuel. Jen and Ben have never sold photos of their babies to a magazine, so I wasn't expecting a People Mag cover or anything, but for the girls, Jennifer always made sure that the paparazzi got free candid photos of the babies soon enough (and on a nearly daily basis after that).
Anyway, as CB was discussing yesterday, the Garner-Afflecks were out and about for the 4th of July, and the girls were in their patriotic best, and Samuel even came out for some of the festivities. Some photo agencies managed to score photos of Samuel on the Fourth – we did not. You can see those pics here. So… these photos of Jennifer and Samuel on the 5th (yesterday) are not "Baby's First Candids". But it's still nice that Jennifer made sure that some other photo agencies got some grainy photos of Samuel. He looks like… a baby. I can't really tell who he looks like at this point or if he even HAS dimples.
As for Ben and Jen… sources claim that Ben really wants another baby and he's trying to "convince" Jennifer to go for a fourth. I kind of think they should just stick with three! TOO MANY DIMPLES.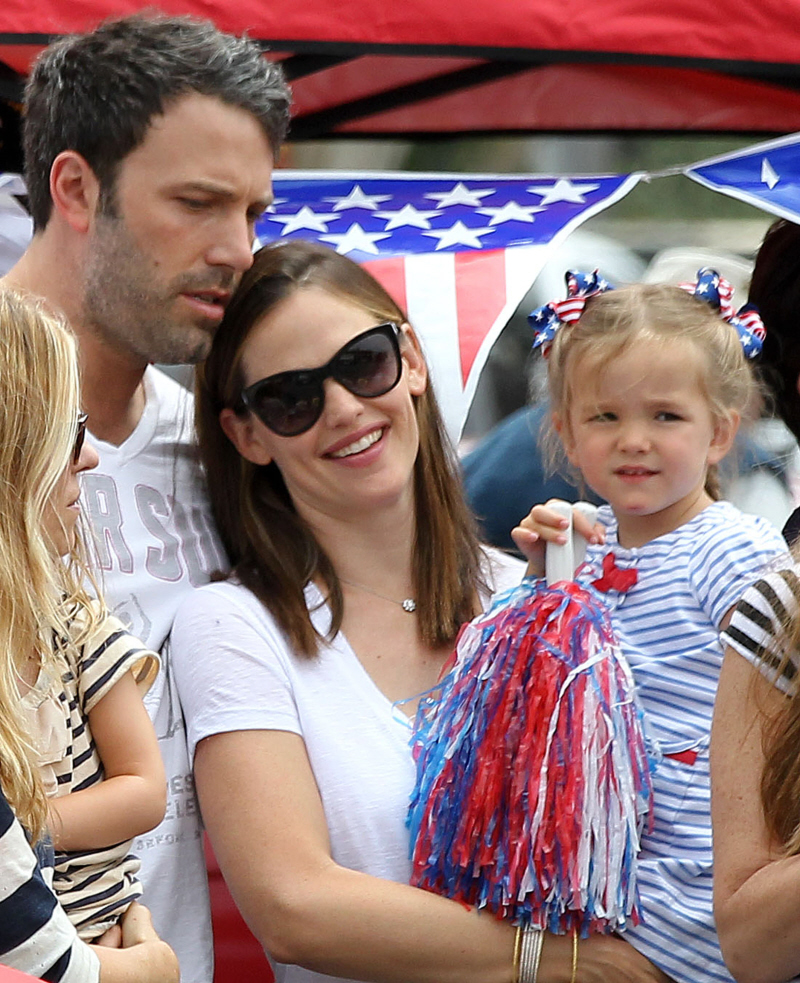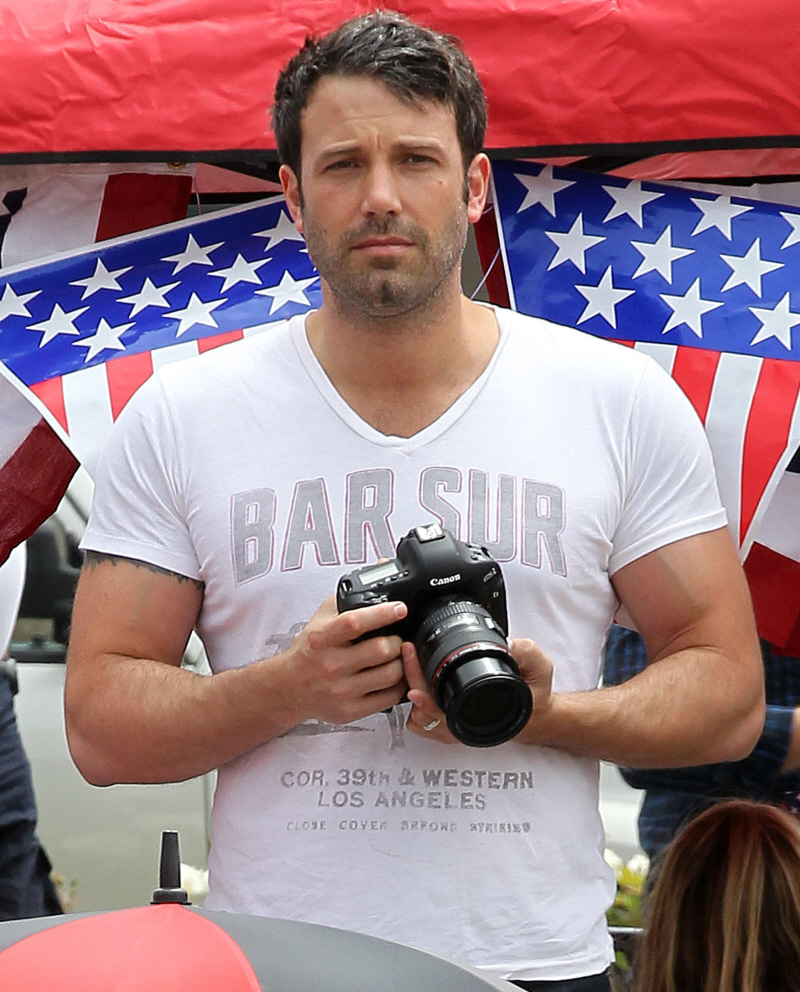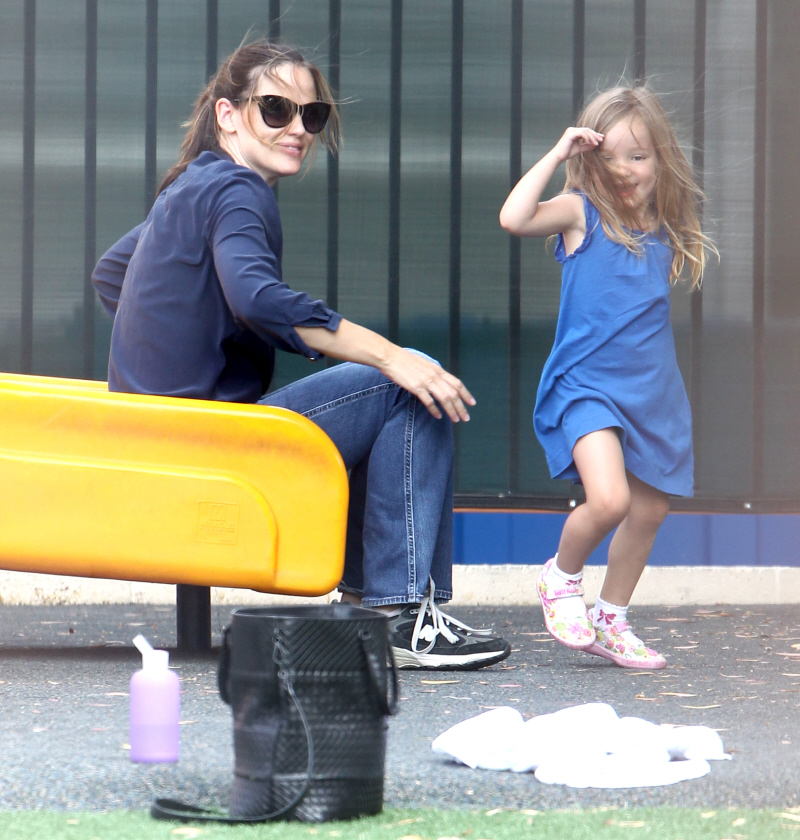 Photos courtesy of Fame/Flynet.