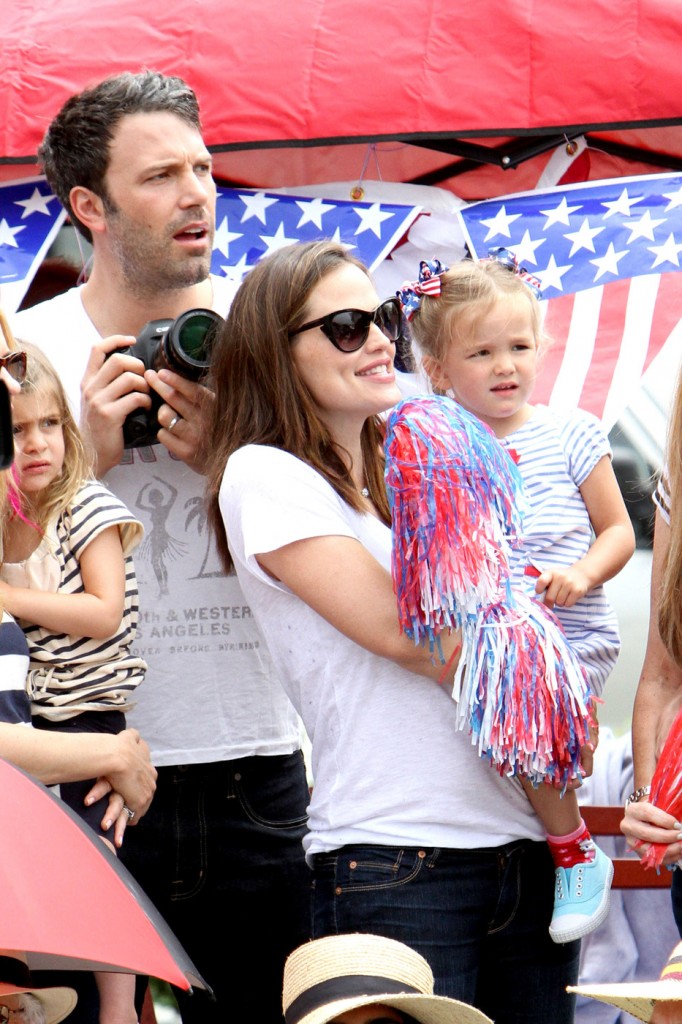 These are some paparazzi photos of celebrities out with their kids enjoying our national holiday yesterday. I hope you had a relaxing one with friends and family and that you had power! So many people in the eastern US are suffering in this heat without it.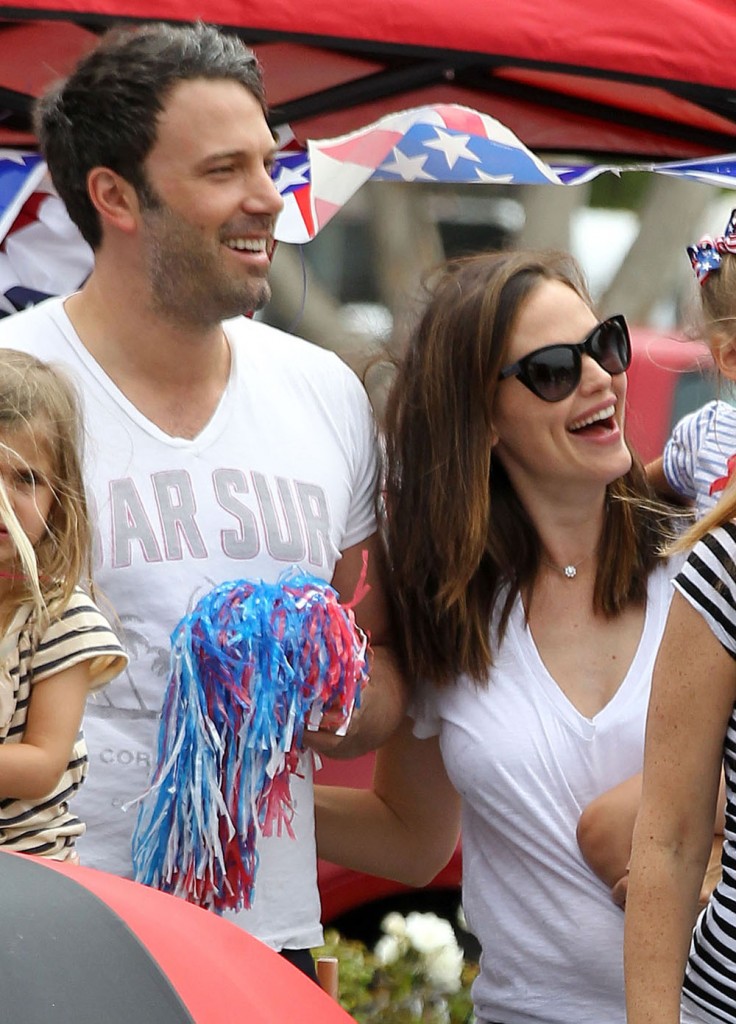 First off we have Ben Affleck and Jennifer Garner and their daughters Violet, 6, and Seraphina, 3, at a parade in L.A. Look at Seraphina rocking those patriotic bows and eating blue cotton candy. She's a little star. We just heard yesterday that Ben probably wants a fourth kid already. I'm still waiting to see photos of their son Samuel. They've kept him under wraps so far and we haven't gotten a glimpse of his face yet, have we? Update! Popsugar has a photo of Samuel! Yay!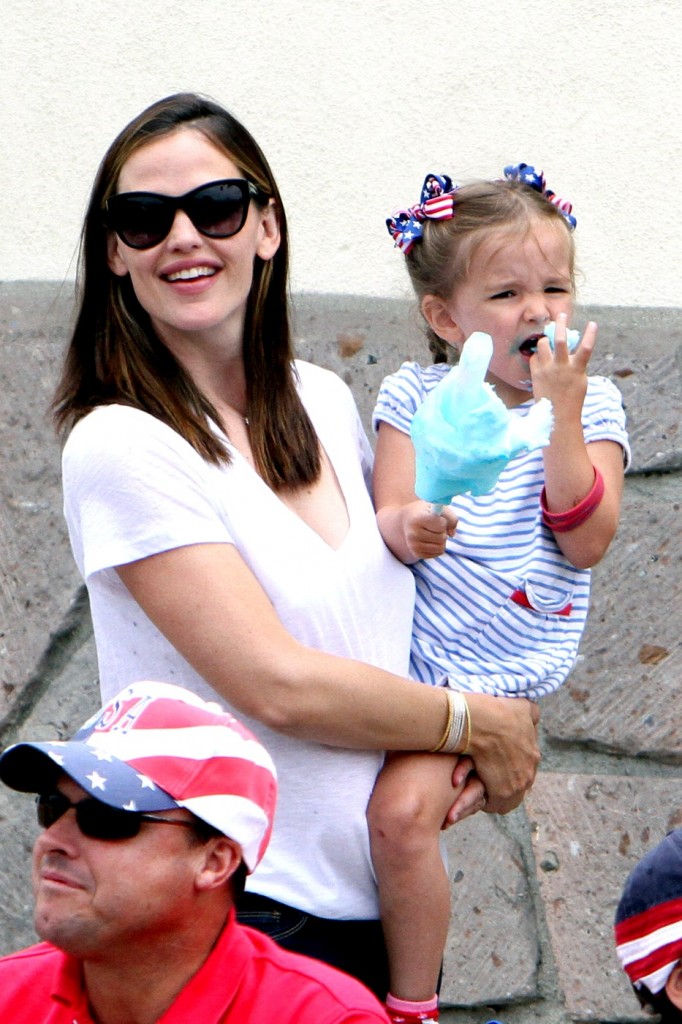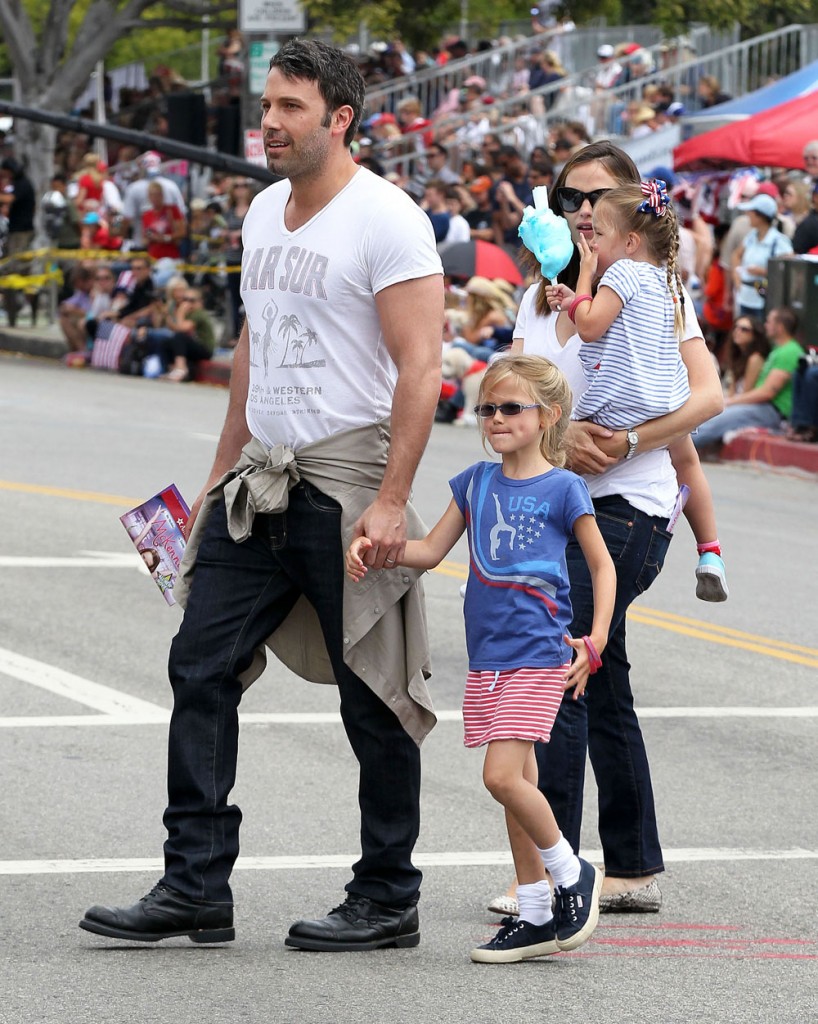 Ben is looking beefy hot in that too-small Tee, and as we've seen from him lately he's very affection with Jennifer. It's nice to see them back on track.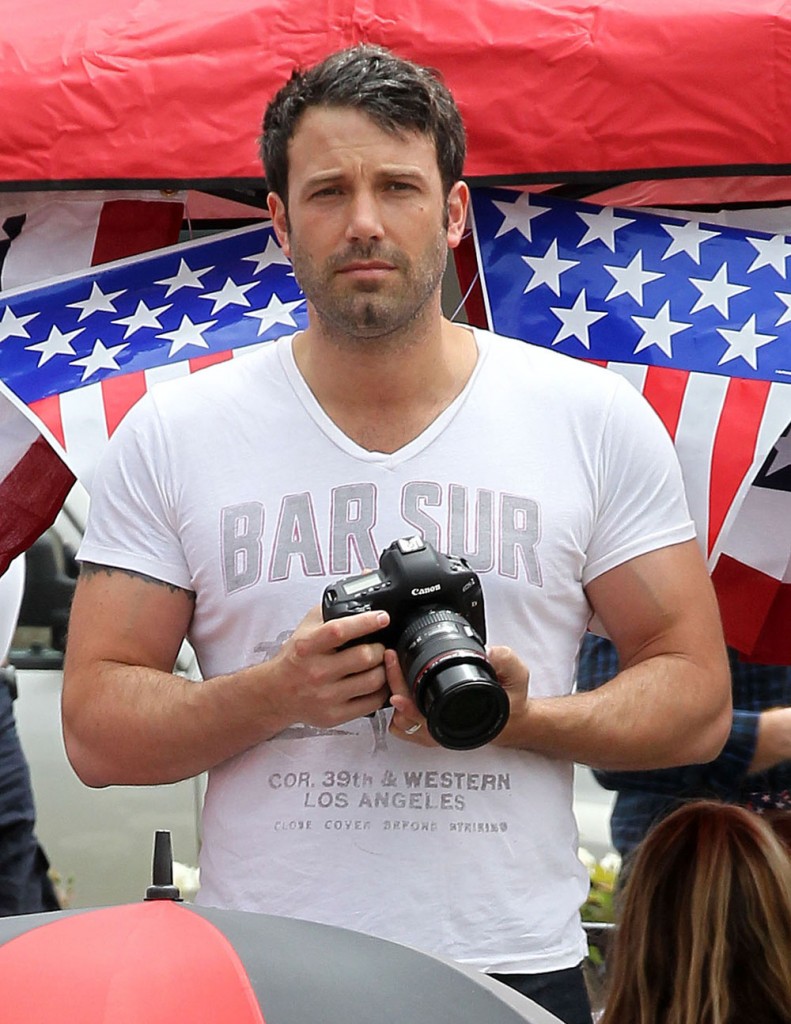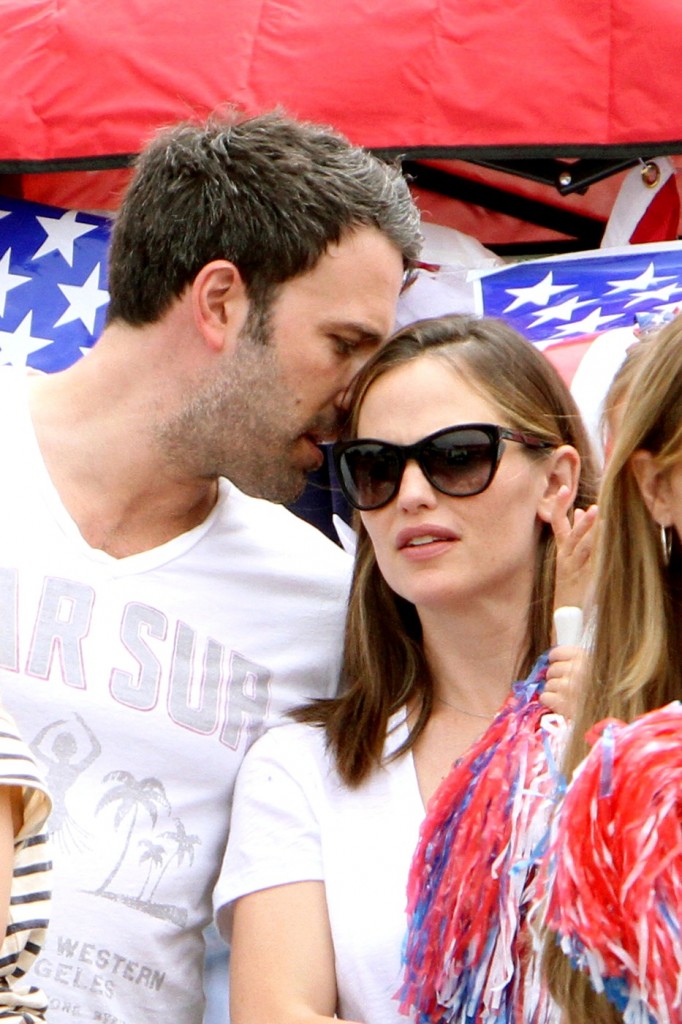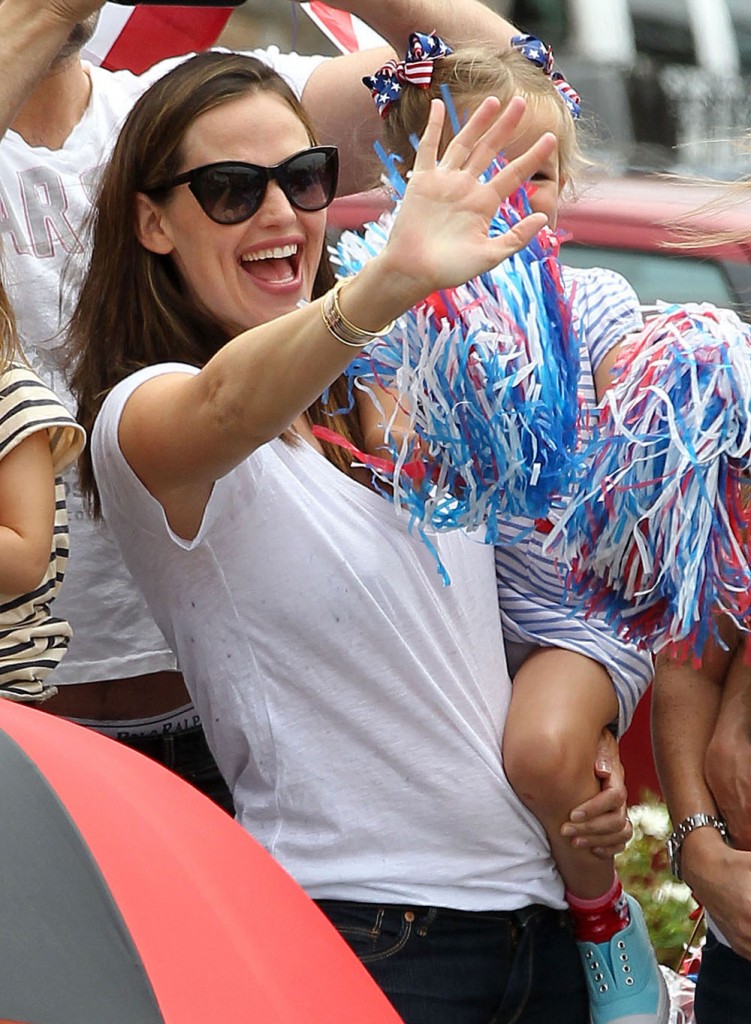 Victoria's Secret model Alessandra Ambrosio went out with her newborn to the Malibu Country Mart. Here's her equally hot husband, Jamie Mazur, carrying their two month-old son, Noah. I love Noah's patriotic outfit and his tiny blue shoes! They also have daughter Anja, who turns four in August. Alessandra was born and raised in Brazil and Jamie is from California. That's one beautiful multi-national family. Here's a link to some more photos of Alessandra with Noah.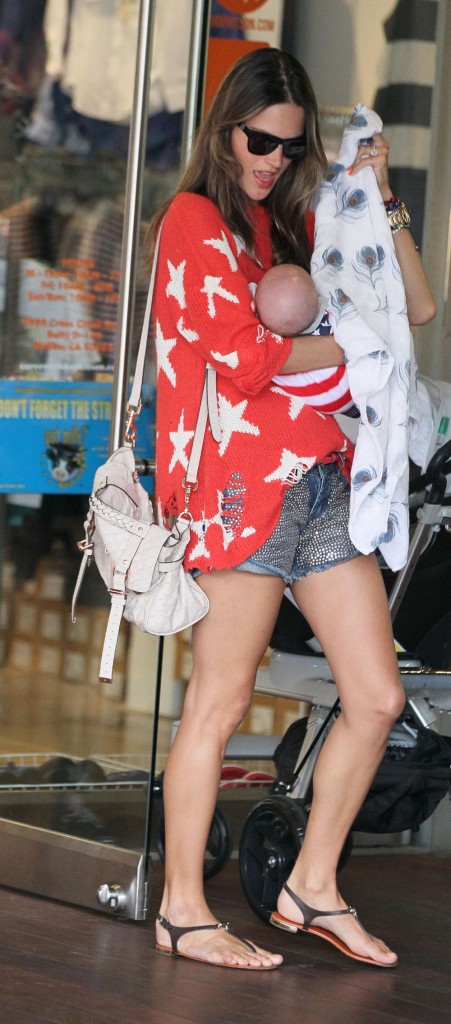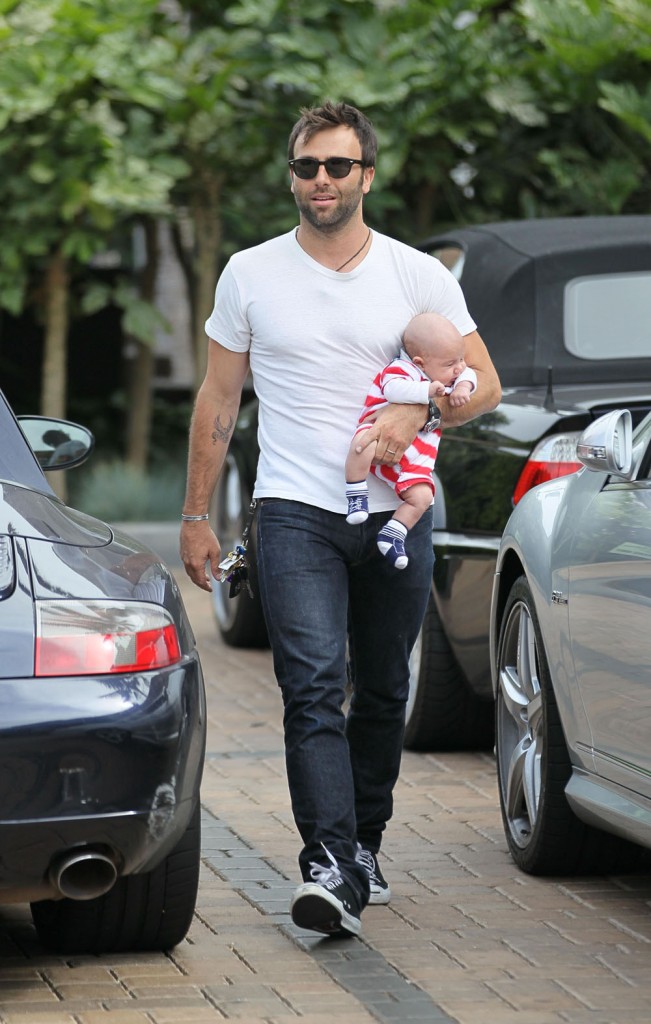 Anja is a ham! Check out her model pose.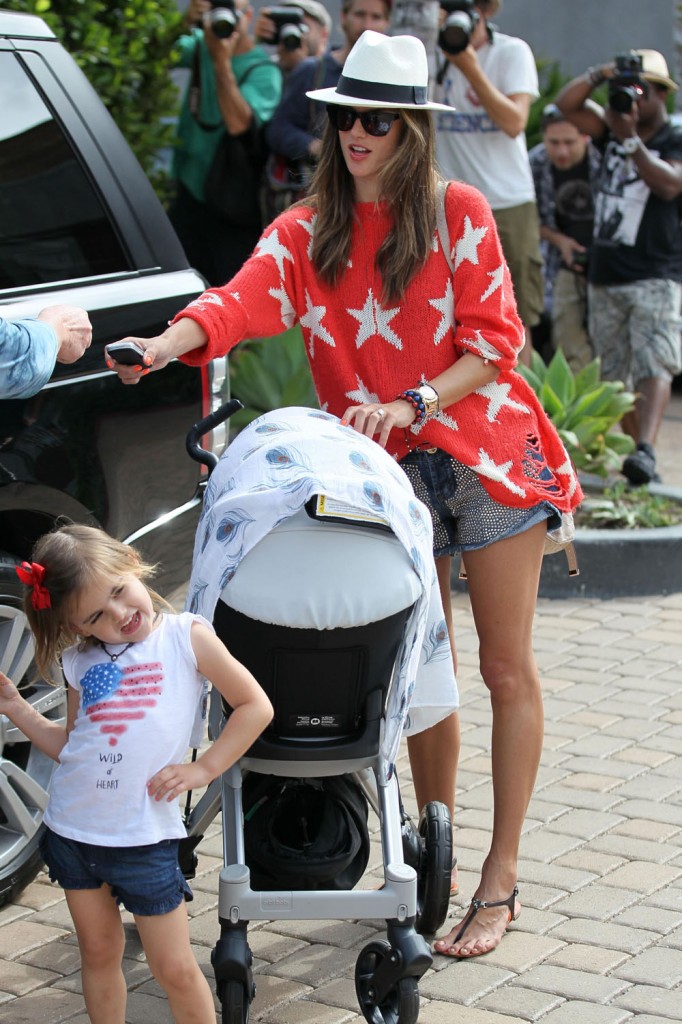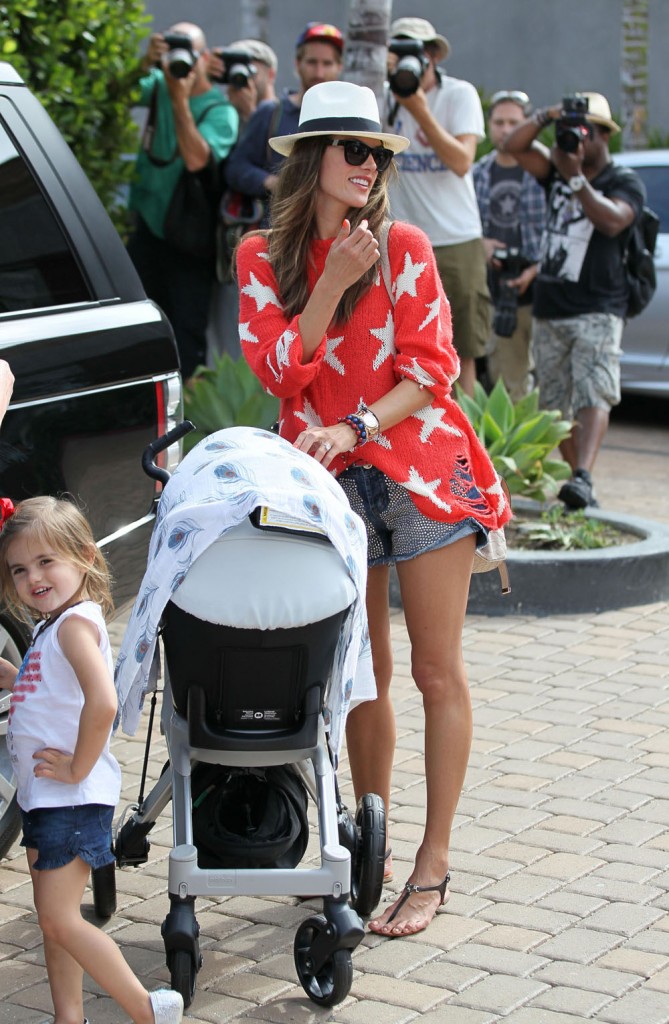 Pink and Carey Hart brought out daughter Willow, one, in Santa Monica. Willow is sporting a red, white and blue tutu and a floral headband for the occasion while Pink is in a retro polka dot navy shirt and white pants. I love her style. Carey can't be bothered, he has his look and he's sticking to it.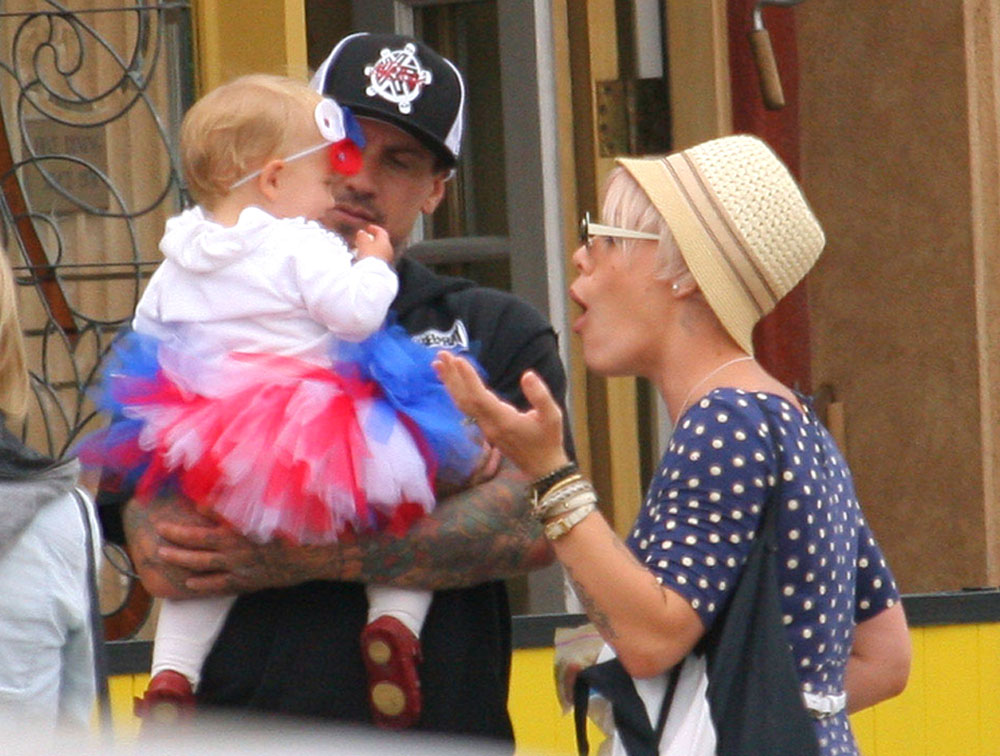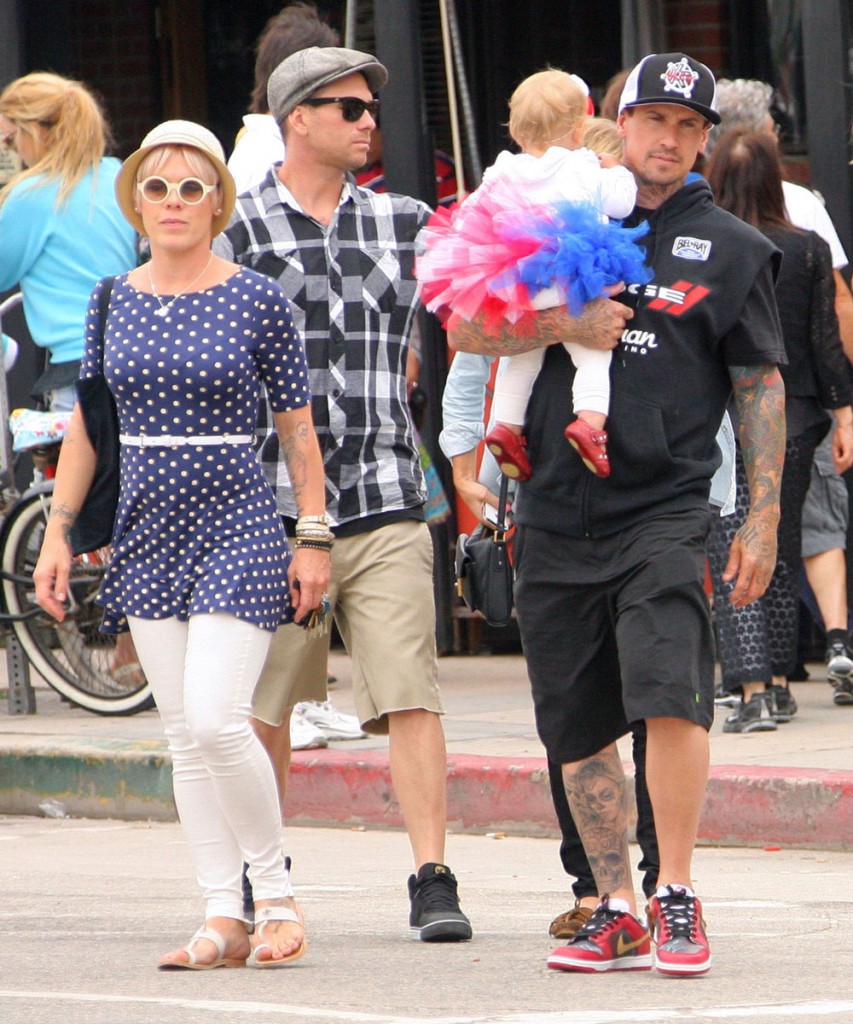 Pink just announced that she has a new album coming out. You can watch her video announcement here. It's called "The Truth About Love" and is out September 18. The first single, "Blow Me (One Last Kiss)" came out earlier this week. It's really catchy and I love it. She's one of my favorite pop singers, along with Ke$ha honestly.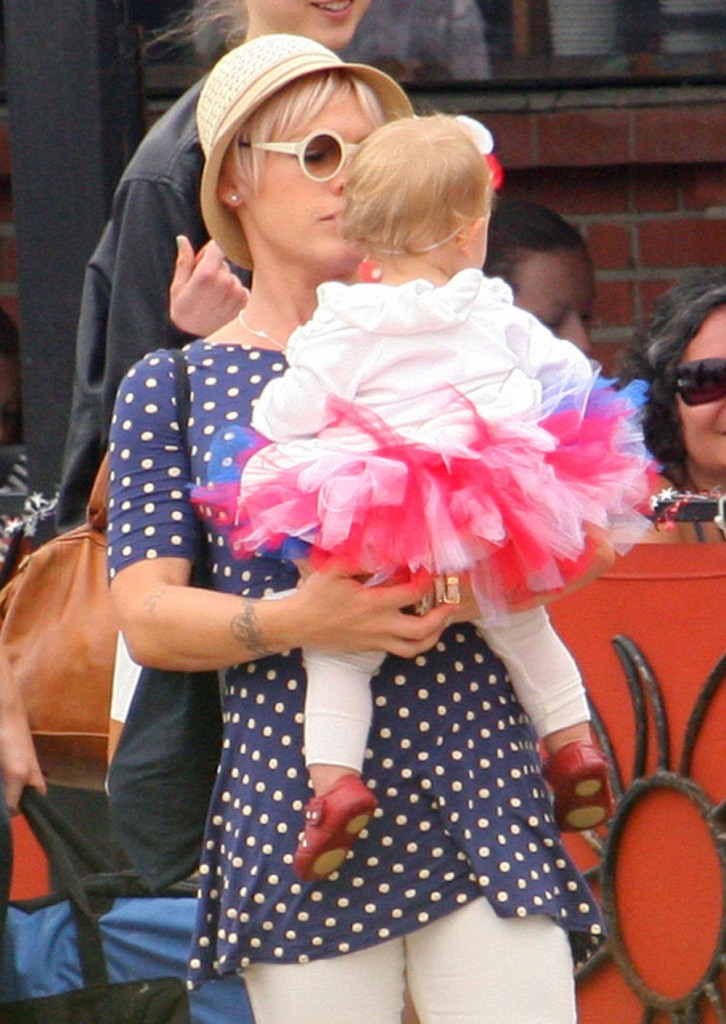 Amy Poehler stepped out looking cute as anything in a blue tank top, denim skirt, low rise red chucks and a fedora. Photo agency Fame says that she was taking her son, Archibald Arnett, to see The Amazing Spider-Man in NY. Archie doesn't turn four until October. I hope they saw Brave or Madagascar 3 instead. Check out how they're both smiling subtly. I'm overcome with the urge to give that kid a hug!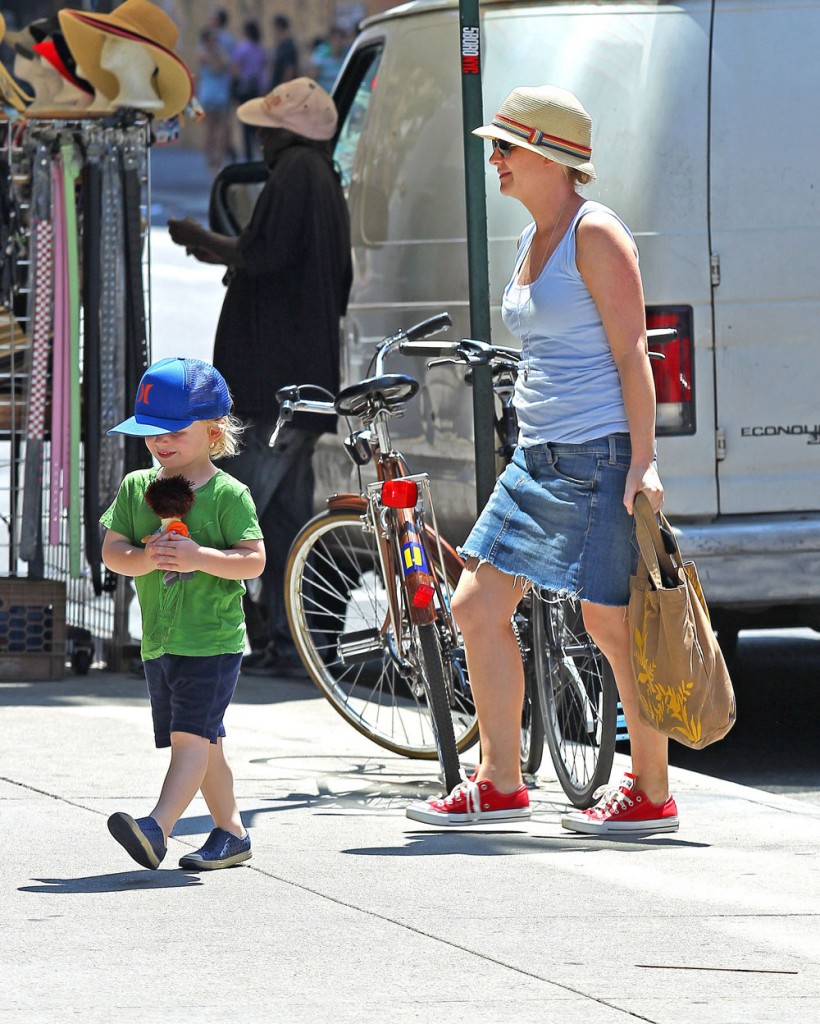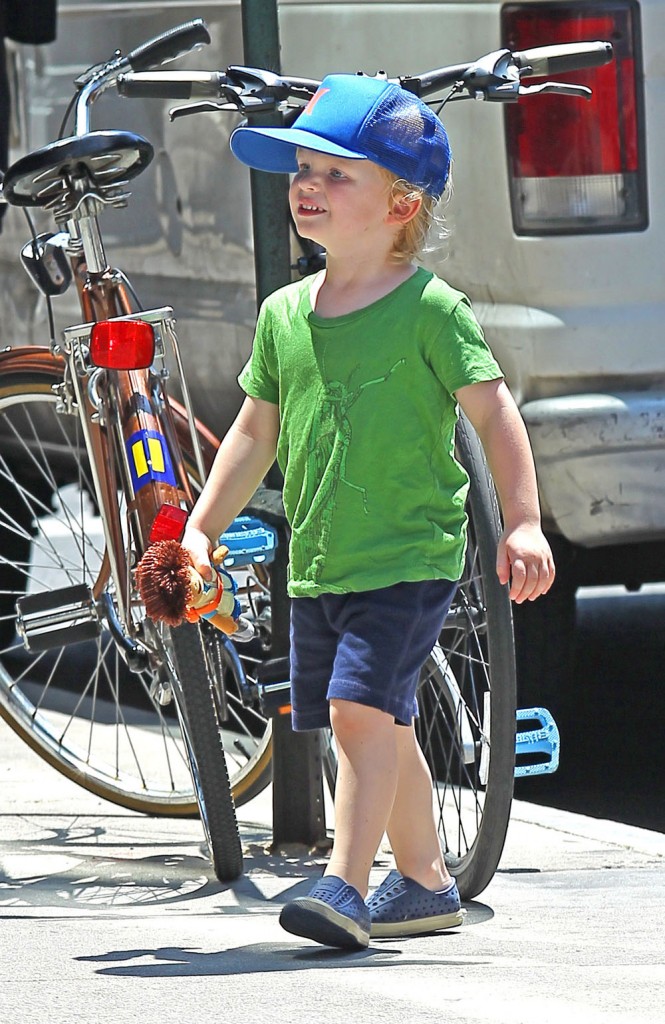 Photo credit: Pacific Coast News, FameFlynet and WENN.com