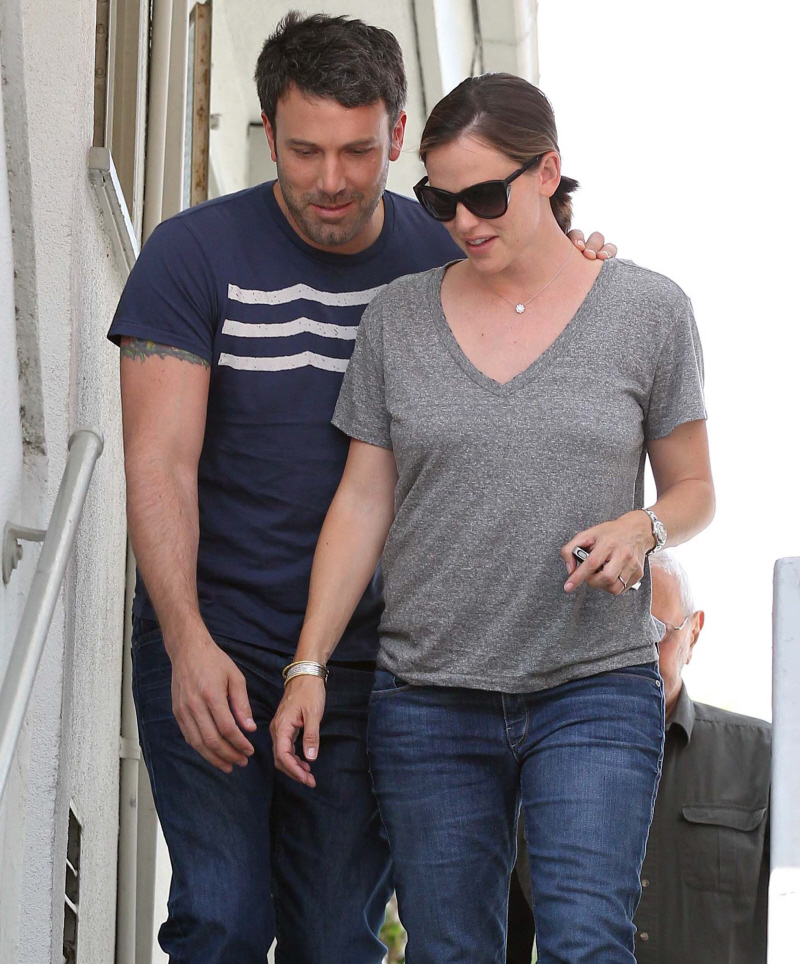 Here are some new photos of Ben Affleck and Jennifer Garner in Santa Monica yesterday. As he was during Jennifer's last pregnancy, Ben continues to be uncharacteristically affectionate and warm towards his wife. It really does seem – visually, at least – that Jen and Ben are stronger than ever. I do think they had a "rough spot" for a few years – especially when Ben was working on The Town with Blake Lively, right? Whatever went down (something!), Jennifer seems to have fought for her marriage and they made it through. And now they're even stronger. Because looking at couples like Vanessa Paradis and Johnny Depp and Tom Cruise and Katie Holmes… don't you just see how Ben and Jen could beat the odds and actually make this thing work for decades to come?
Of course, I have an alternate theory: Ben is simply overjoyed to finally have a son. For years, it was widely reported that (unlike Matt Damon) Ben really, really wanted a boy. And now he has one. So Ben is no longer acting like such a grumpy bitch. So you'd think that now Ben has his boy, he and Jennifer would say "no more kids" right? Not so much, according to Us Weekly:
Ben Affleck and Jennifer Garner are beating the seven-year-itch.

"The marriage is rock-solid," says a Garner pal. The duo taosted their anniversary June 29, and the actress, 40, will soon join Affleck, 39, in Puerto Rico, where he'll film Runner, Runner.

Meanwhile, their third child, Samual, arrived in February and they're debating having another.

"Jen is happy with three now that she has a boy," says the pal. "Ben wants four."
[From Us Weekly, print edition]
When she was pregnant this last time, I seem to remember Jennifer saying that this was the last time she was doing it. Maybe she didn't come right out and use those words, but that was definitely the impression I had. So… I could see her being all "Seriously, we have three healthy children. Enough." And Ben being like, "But we could have one more!! Maybe another boy!!" It's cute. But I'm betting that Jennifer is kind of over it (pregnancy) at this point.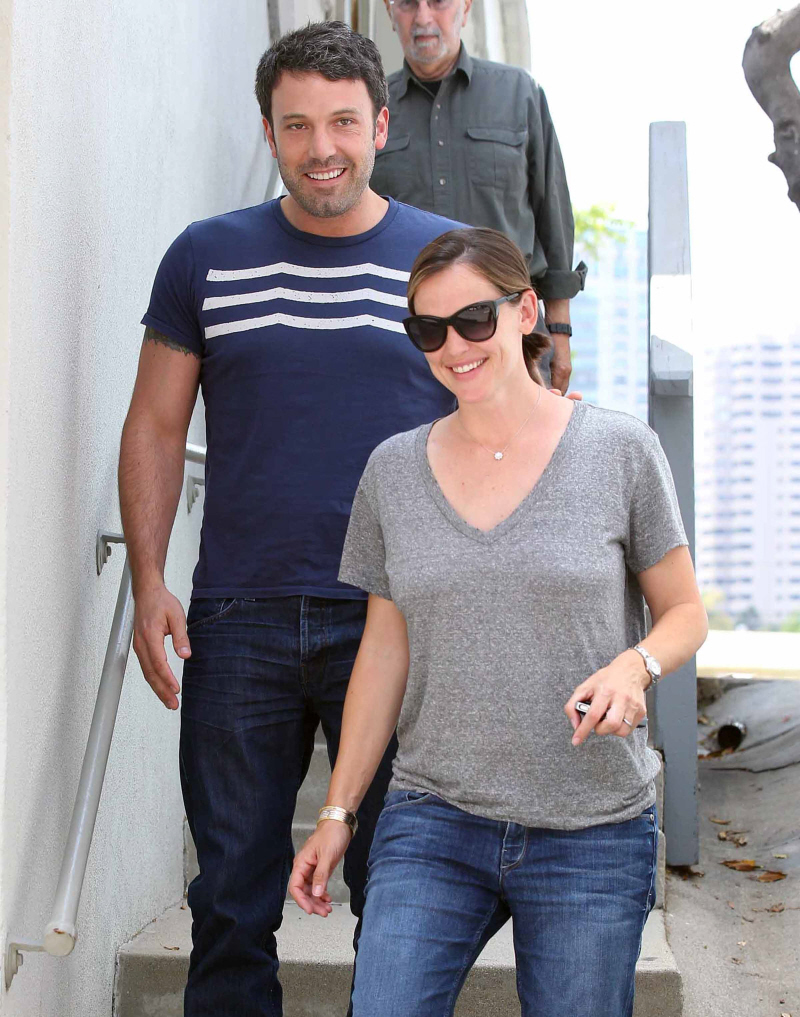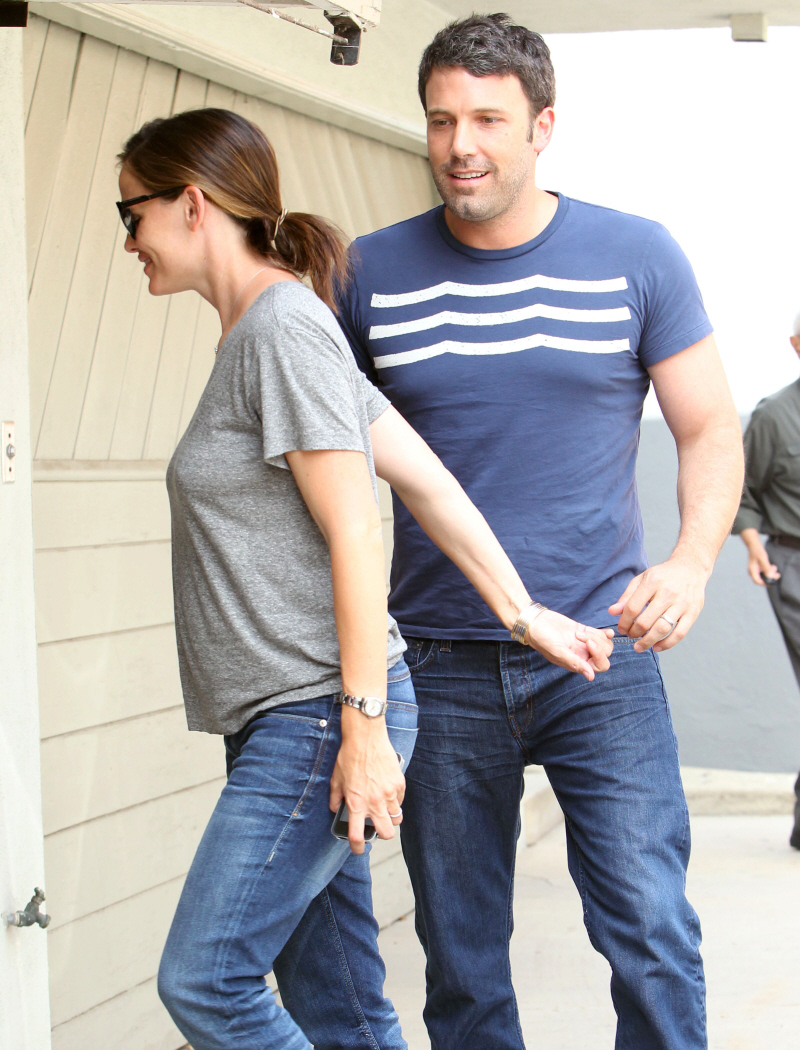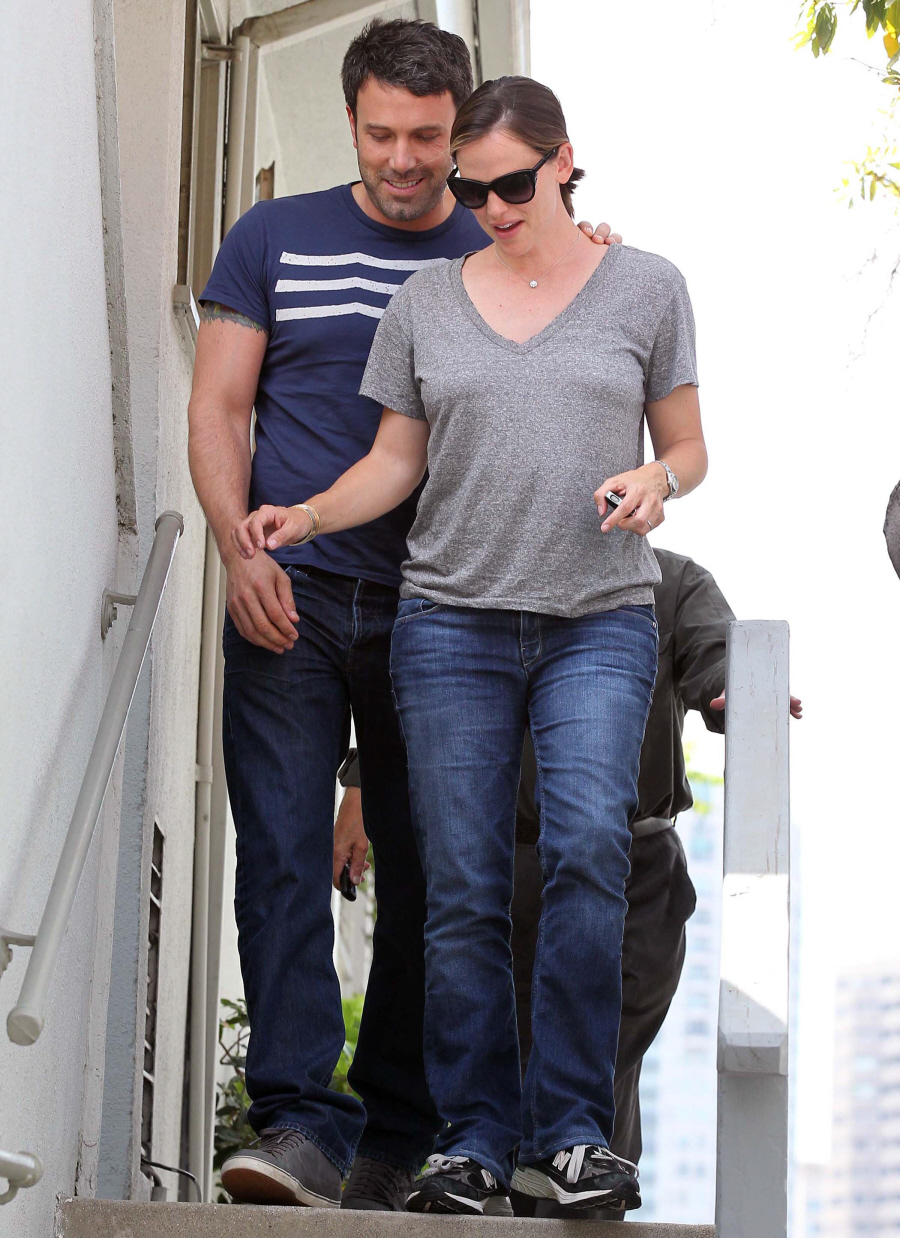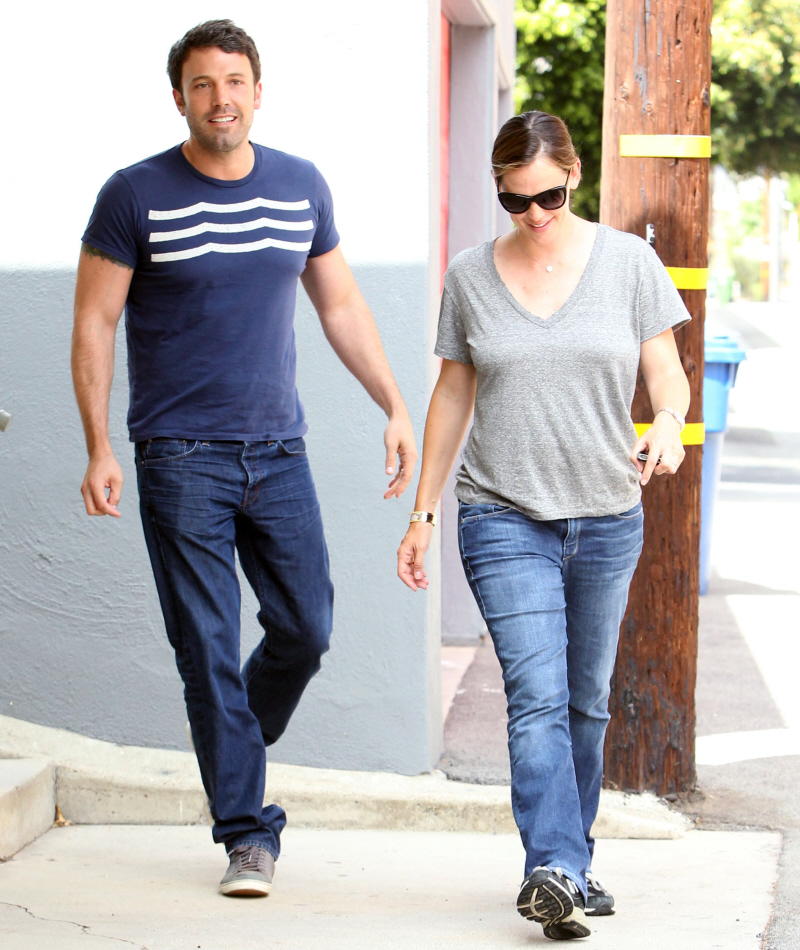 Photos courtesy of Fame/Flynet.