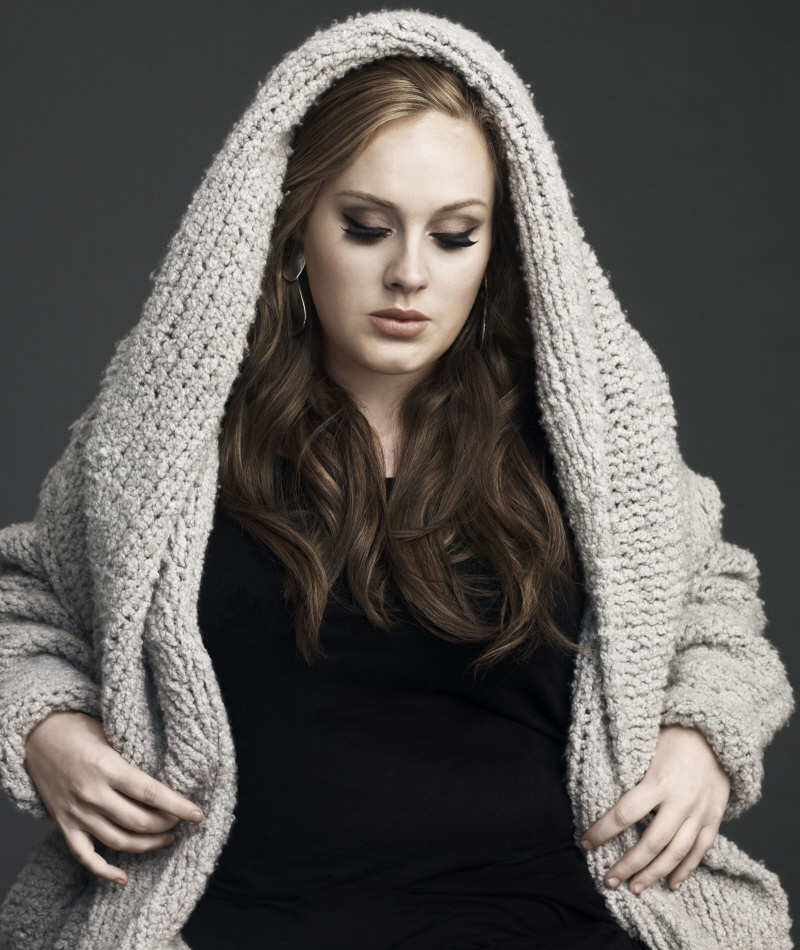 I'm in a weird mood today and I'm having difficulties doing simple functions for whatever reason. I swear, I've been counting on my fingers. Like, one piggy per month. February, March, April, and on. I'm trying to figure out if this British tabloid report could possibly be true, because it seems like their timeline and math is all wrong. As we've previously discussed, Adele is knocked up. Her baby-daddy is Simon Konecki, who may or may not still be married (no one really knows and I'm not taking Adele's word for it). Us Weekly reported last week that Adele and Simon were probably engaged, or going to be engaged at some point in the near future. Us Weekly also said something about Adele already being about four months along, which would put the date of conception around (counting on fingers) February-ish. Now the UK tabloid Heat claims that Adele is due in September. Which means that she's already about seven months along right now? For the love of God.
News of Adele's pregnancy only broke on 29 June – but heat can report exclusively that the award-winning singer will soon hear the pitter patter of tiny feet as she is due to give birth in early September!

No, this isn't the quickest pregnancy ever – Adele has actually been keeping her happy news a secret for seven months! Sneaky!

"Adele has barely left the house in recent months, so she could keep this to herself for as long as possible," an insider close to the 24-year-old singer has told heat.

Adds the source, "She stopped exercising a few months ago, and since then it's been all about the baby."

Looking back, all the clues have been there. Adele didn't fly to the Billboard Awards in the US back in May, despite winning a staggering 12 gongs. She then turned up to the Ivor Novello Awards on 17 May dressed in a loose fitting full-length black dress.

Adele snuck into the awards do late, and the usually very chatty singer then refused to speak to the media or pose for pictures.
We don't have any photos from the May event, but you can see one here. She definitely looked like she was trying to "hide" something in her mid-section, so maybe there's something to this. If she was only three months along at that point (??), she wouldn't have been showing that much. If she's due in September, that means she conceived in (counts fingers) late December, maybe? And she was in her first trimester at the Grammys? Sure. I guess. If she is further along than we expect, it wouldn't bother me. BUT! It does mean that Simon knocked her up when they had only been dating for a couple of months. Which happens, for sure. But it still makes me concerned for Adele. She's got such awful taste in men.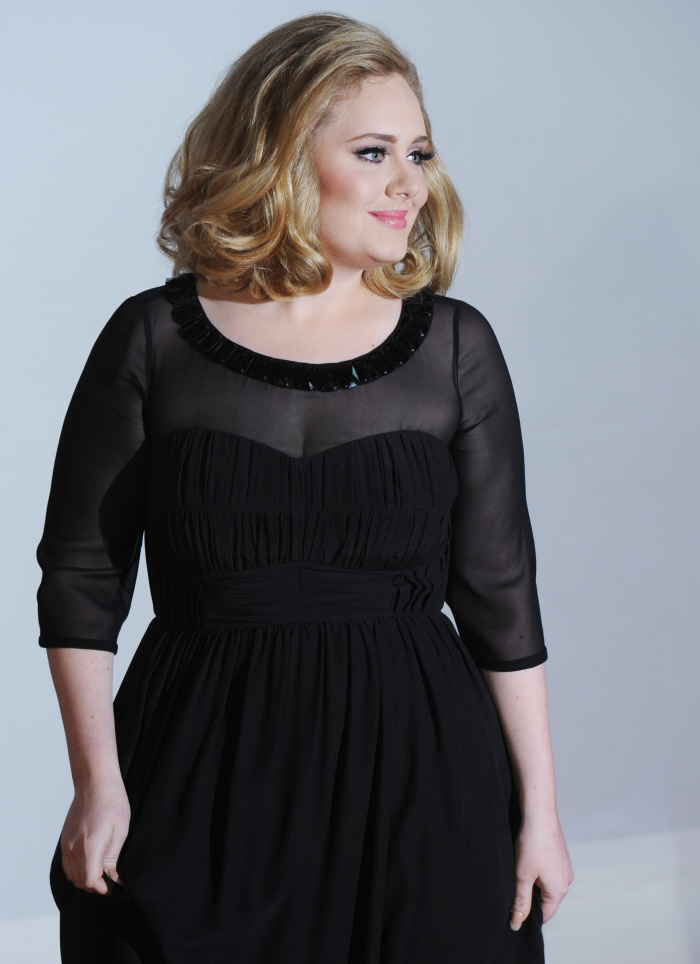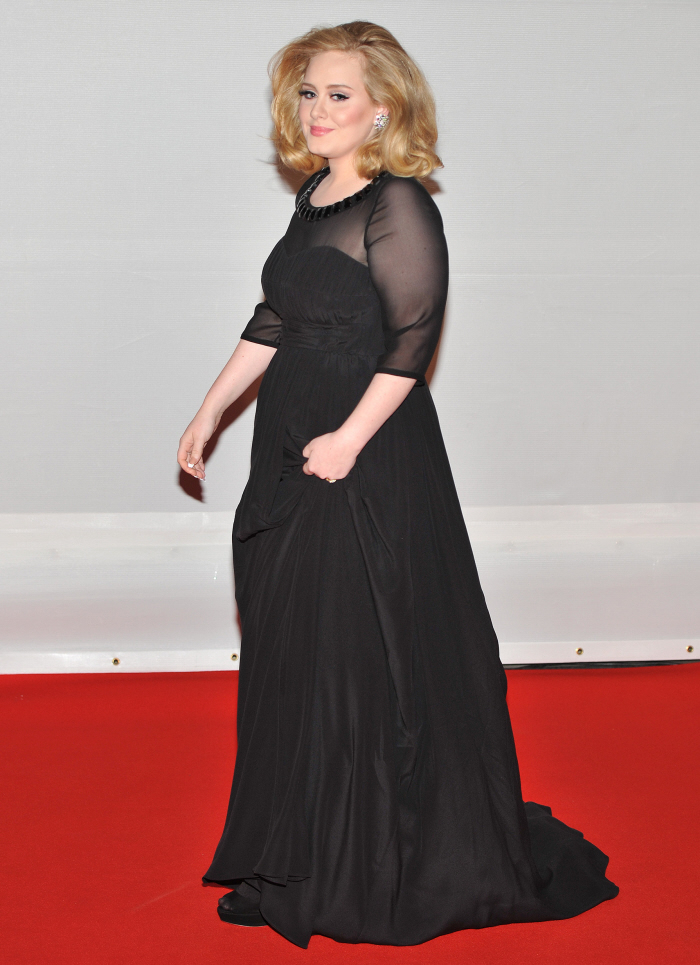 Photos courtesy of WENN.