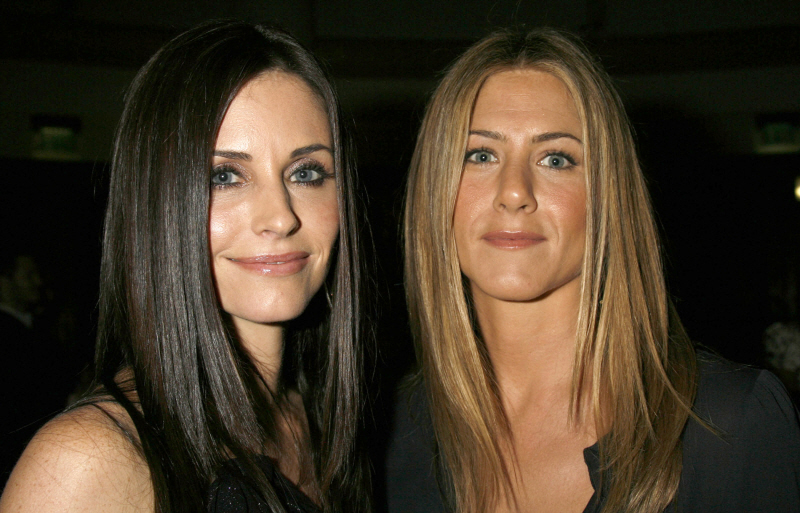 When was the last time Courteney Cox and Jennifer Aniston hung out? Doesn't it seem like it's been years and years? The tabloids have done a few stories here and there about the seemingly BFF-breakup, and much of it doesn't sound good. The two theories I really like (and I think they have some merit) are: 1) Jennifer always "dumps" her friends when a boy comes along, and as soon as she started up with Justin Theroux, she no longer wanted to chill out with her girlfriends and 2) that Courteney was "pushed out" of Jennifer's Goddess Circle when Chelsea Handler came along, partly because Chelsea wanted to be Jennifer's new BFF (and Handler was willing to do anything to get the job) and partly because Courteney might HATE Chelsea. Whatever went down, it really has been a while since I've heard anything about Courteney and Jennifer hanging out. But old friends are reconnecting, at least according to Radar:
Jennifer Aniston and Courteney Cox are 'Friends' again RadarOnline.com can exclusively reveal! The two actresses used to be very close, but have not been seen together in a long time with speculation that they had a major falling out around the time Jen got together with boyfriend Justin Theroux.

But it seems they've squashed whatever issue they had and got together for old time's sake at The Soho House in West Hollywood on Tuesday night and had a great time together in what appeared to be a double date.

Sources tell Radar that Jennifer arrived with her hunky beau around 8pm and they were joined soon after by a mystery man. Courteney arrived half an hour later and greeted Jennifer warmly with a big hug.

"Jennifer and Courteney looked really happy to be in each other's company," the eyewitness told Radar. "And she seemed to get on well with Justin. Jen was dressed really casually in white rolled up jeans and a black tank top and Justin looked really cool in skinny black jeans and red suspenders hanging down.

"I don't know who Courteney's guy was but Jen was cozying up to Justin and seemed relieved to have Courteney around again. She's Coco's godmother so it must mean a lot to her to maintain the friendship."

The foursome laughed and chatted it up for about two hours before they all left together just after 10pm. As RadarOnline.com previously reported, Jennifer and Justin have just got back from a romantic European vacation.

Courtney filed for divorce from David Arquette just under a month ago, so it must be good to have Jen's shoulder to lean on again.
Well, that's nice. You know what's interesting? I haven't heard anything about Jennifer hanging out with Chelsea Handler lately either – do you think Justin had her banned? Reportedly, Justin wasn't crazy about Handler (although they did seem to party together months ago), so maybe Jennifer was just in the market for a new (old) BFF. Whatever happened, I'm glad CC and JA are back together. I think CC seems like a much better friend in general.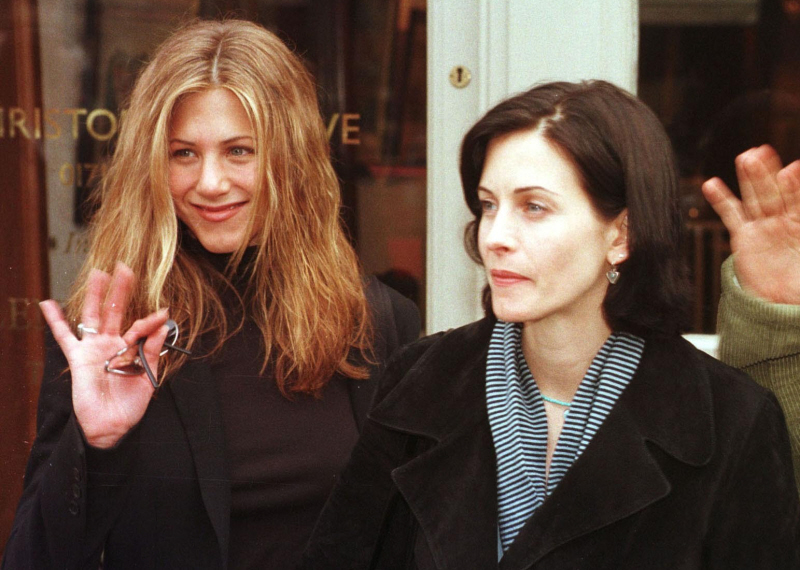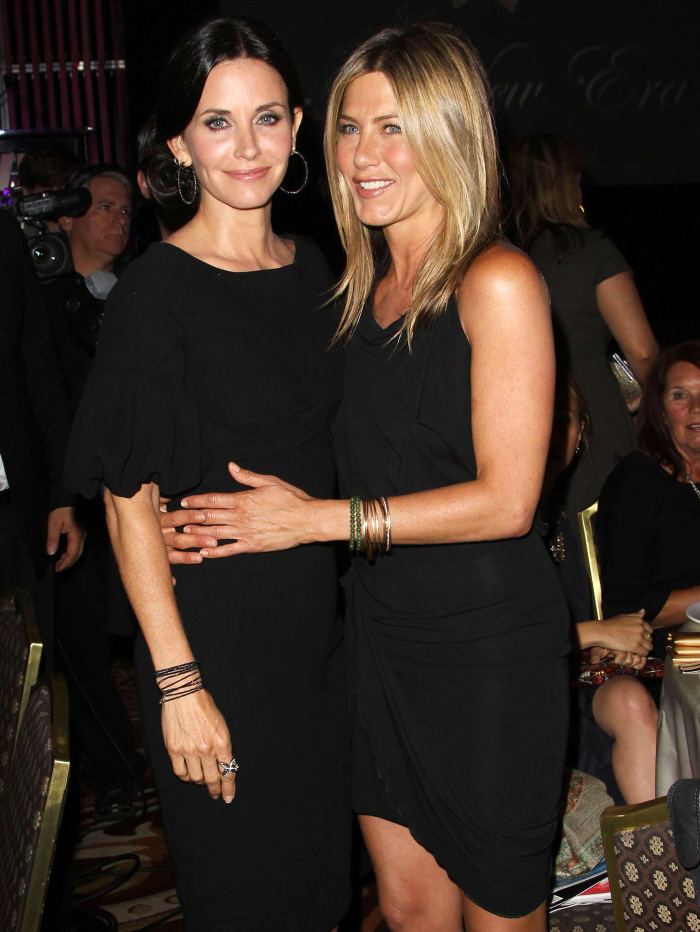 Photos courtesy of WENN, Fame/Flynet.