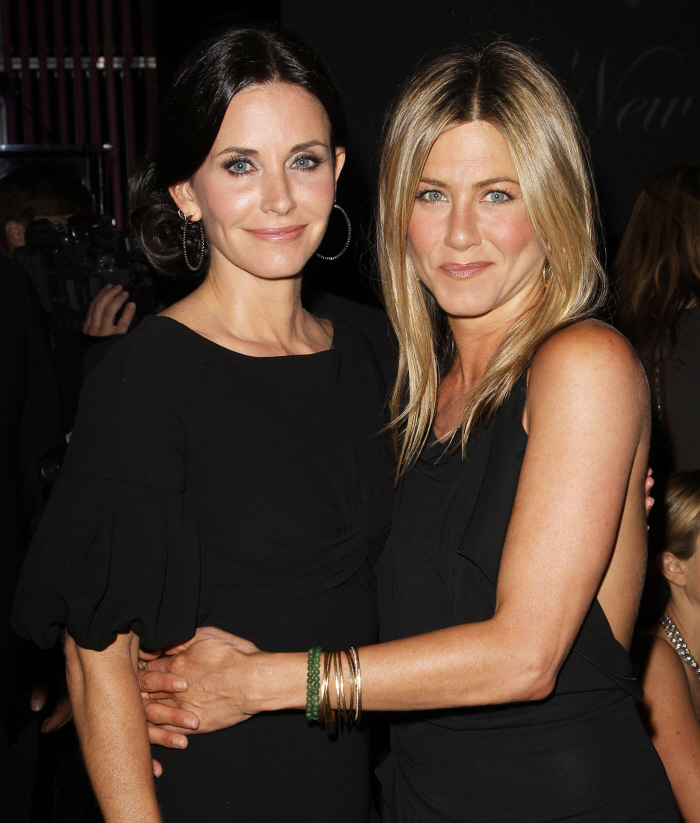 Jennifer Aniston and Courteney Cox have barely spent any time together over the past year or so. It may even be longer than that. Some people claim that Aniston wasn't okay with whatever went down with Courteney and David Marquette – meaning that Cox might have screwed around, and Aniston didn't approve. Another theory involves Aniston being the "third person" in Cox and Arquette's marriage – for years, Aniston went on all of their family vacations, and she and Courtney seemed joined at the hip, at the expense of Courteney spending time with her husband. David seemed to "joke" about that theory shortly after he and Cox split, saying that as his marriage was falling apart, he went to work in Anniston, Alabama and he "should have known that was an omen."
Of course, there are other theories too. One of my favorites, and the one that I believe the most is the one involving Chelsea Handler. According to tabloid reports last year, Courteney kind of hates Cheslea Handler, and Cox doesn't think Aniston should even waste her time being friends with Chelsea's "trailer trash" ass. And now there's a new theory, via The Mail – Aniston is the kind of girl who ignores her girlfriends whenever she gets a new man?
It's an issue many of us have faced before – our best friend going 'missing' when she falls in love. And it appears Courteney Cox has been feeling 'forgotten' after best friend Jennifer Aniston started dating Justin Theroux last year.

Cox was noticeably absent when Aniston's star on the Hollywood Walk Of Fame was unveiled two weeks ago, a major career landmark for any actress. Sources close to the pair said they have been spending increasing amounts of time apart since Aniston fell for her Wanderlust co-star.

Aniston, 43, and Theroux, 40, have been inseparable since they started dating last May and are now living together. Cougar Town star Cox was apparently upset last month when Aniston cancelled a girls' night out at the last minute to spend the evening with Theroux.

Before splitting from ex-husband David Arquette in October 2010, the couple were always very supportive of Aniston and regularly holidayed with her. Having been close friends since meeting at the Friends audition in 1994, Aniston is godmother to their daughter Coco, now seven.

A source told this week's Grazia magazine: 'Jennifer's priorities have obviously changed since meeting Justin. But Courteney must feel that Jen has completely forgotten what it's like to be the single girl and that will hurt given how supportive she and David were to Jen over the years.'

In a recent interview with Anderson Cooper on his Warner Bros chat show, she admitted she was finding it hard to meet men.

She said: ' It's hard. 'I'm a homebody- I don't really like to go out. I love restaurants, I love to have people over to my house. But I'm not really one to do a lot of stuff – so I don't know how that all that happens… that part's a little difficult.'

Cox has also been at pains to insist that she's still good friends with Arquette, adding that she is more than happy that he has moved on in his life with new girlfriend Christina McLarty.

She said: 'I probably caught up to this whole situation later than he did. And, I am really happy for him and he's got a girlfriend. Everything's great, I know it seems so weird, it's even weird for me to say that.'
[From The Mail]
So for YEARS Courteney had to listen to Aniston's pity party, and when Courteney comes to a point in her life when SHE needs a shoulder to cry on, Aniston isn't around? Granted, we don't know if this is really the situation. But when is the last time you even heard a random report of Courteney and Jennifer even hanging out together? Aniston is too busy with her bangs-trauma boyfriend and Chelsea Handler. Poor CC.
Look, one of Aniston's old noses!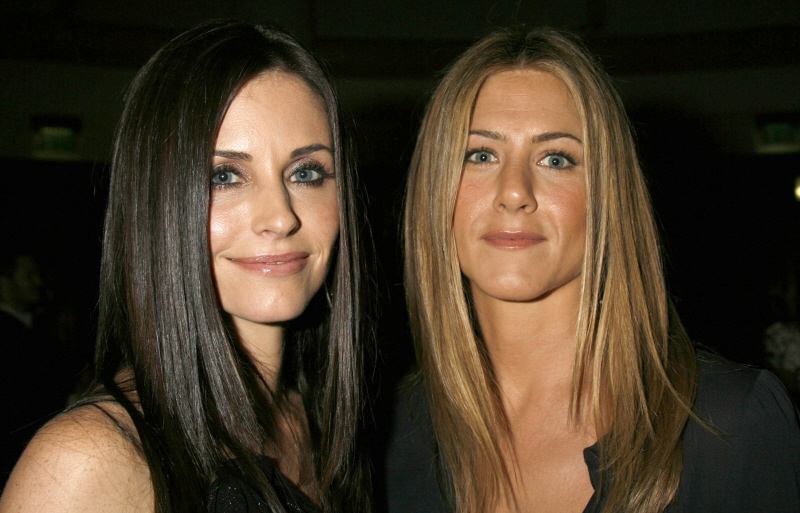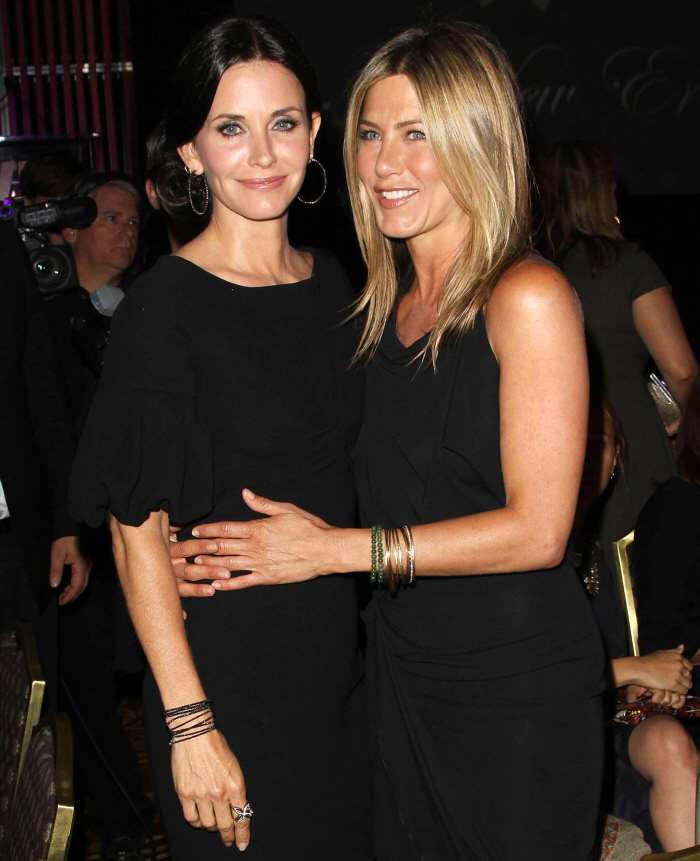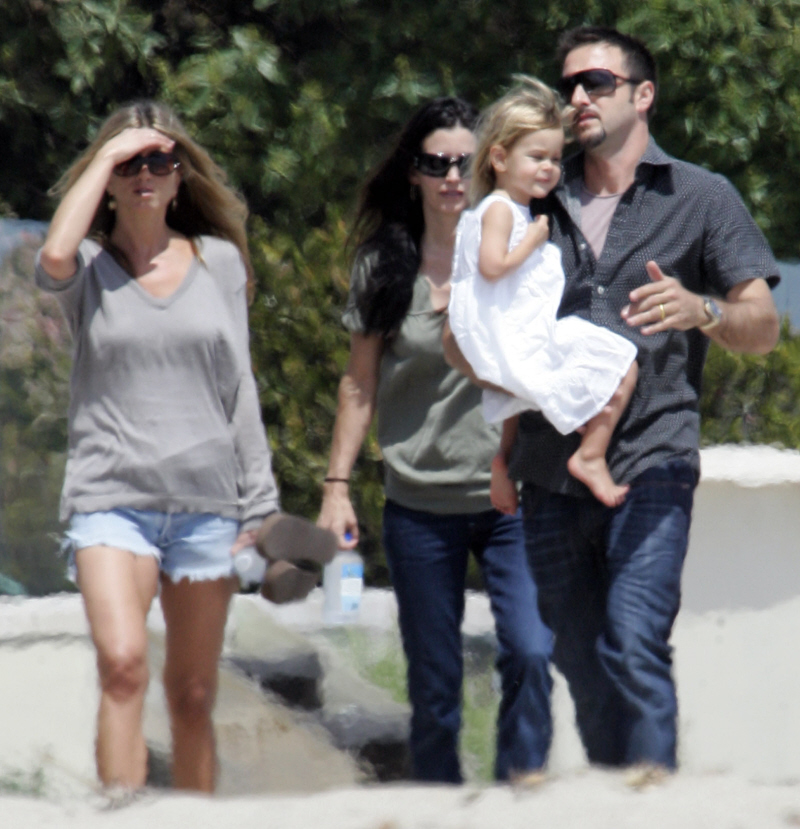 Photos courtesy of WENN, Fame/Flynet.