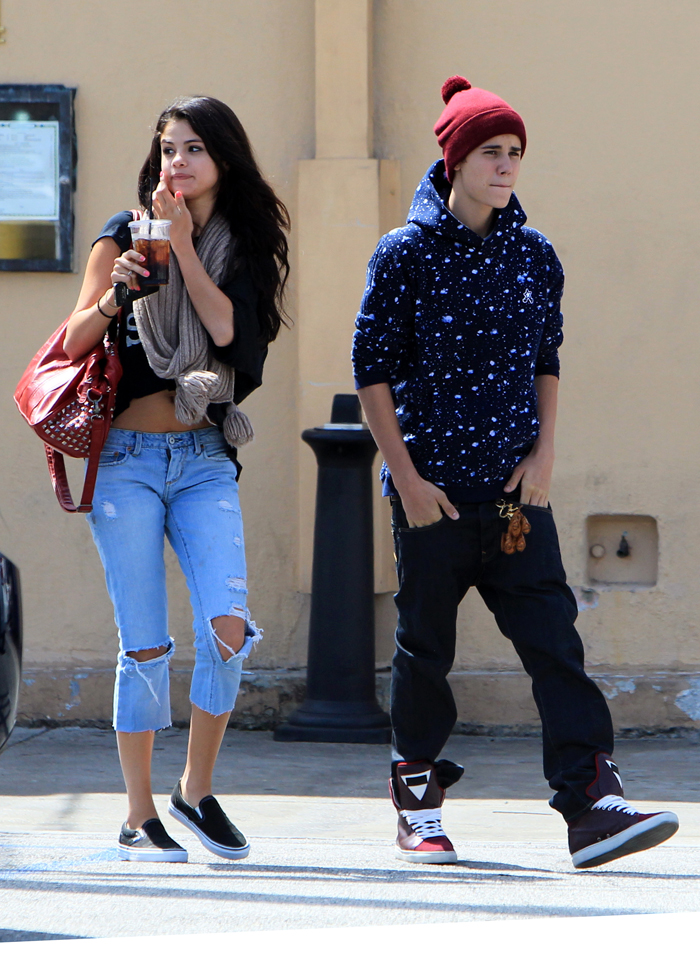 Oh, young love. This week's tabloids have a new round of stories about the impending demise of the relationship between Justin Bieber and Selena Gomez. Naturally, these tales come hot on the tail of Us Weekly's revelation that Justin feels like he should be tapping all the girls, so why limit himself to having a girlfriend? Now Star and In Touch are both running with stories about how it's actually Selena who wants to dump Justin. Apparently, they've already broken up a number of times (including a possible breakup as recently as last week), and the main problem (according to the tabs) is that Selena is really tired of having such an immature boyfriend. It's impossible to feel sorry for Justin if this is true, since his own response to reaching adulthood was to yell, "I'm 18 years old and I'm a swaggy adult!" Here's the first story from Star: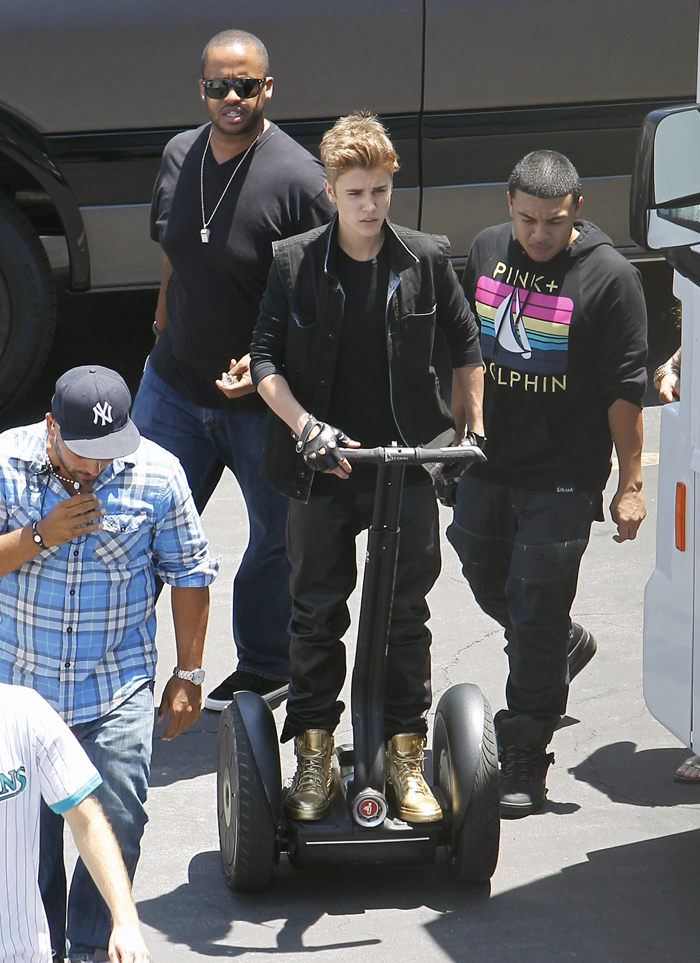 Growing up can be hard. And growing apart is even harder. It looks like the fairy-tale couple of Justin Bieber and Selena Gomez may be finally coming to an end, as a close pal of Selena reveals she's "tired of immature Justin and his attention-seeking antics. I'll be amazed if they're still together by the end of July."

The couple, who've dated for one and a half years, are having problems because, as the source says, "Justin's too clingy and delusional and she wants to date someone a bit more mature."

It seems Selena, 20, has grown up since working on Spring Breakers, her first movie without her parents' supervision.

"She's worried that he's so unpredictable he could do something weird like a dramatic proposal to avoid being dumped. She just wants something more normal and chill," the source continues.

Apparently, Justin, 18, and Selena have been fighting frequently. The source explains, "Selena just doesn't want to deal with the drama anymore."

And how could she not have a wandering eye after working with James Franco and handsome uberweirdo director Harmony Korine? "Working on Spring Breakers was a major eye opener for her," the source says. "She was spending a lot of time with older guys, and it made her want to start exploring her options."

Selena has a bad case of the waffles. "She and Justin have actually broken up a few times already," the source says, "They always get back together because Selena ends up changing her mind."
[From Star, print edition, July 23, 2012]
See, this ties in with yesterday's story from Us that Spring Breakers could be the catalyst for change. That movie is nothing but trouble! Meanwhile, In Touch printed a companion piece that labels the relationship "on shaky ground" because Selena wants a buffer, more mature dude in her life:
Justin Bieber brushed off reports of a breakup with Selena Gomez as the couple walked hand in hand en route to LA's Pink Pepper restaurant on July 5. "What does it look like?" he quipped when asked about a supposed split. But a friend of Selena's tells In Touch there is trouble in paradise. "Although she still cares for him, she thinks he's immature," the friend says, "and she finds herself attracted to older, buffer men."

Indeed, a solo Selena, 20, broke down in tears when discussing her roller-coaster fomance with friends on July 2 at Ashley Tisdale's Malibu birthday party, where she was spotted cozying up to Justin's pal Alfredo Flores.
[From In Touch, print edition, July 23, 2012]
I'm including some photos of Selena "cozying up to" Alfredo Flores at Ashley Tisdale's party. If anything, it looks like some harmless fun as he lifts her off the ground, but who knows? Maybe Selena just wants a guy who doesn't speed 100 mph on the freeway or "beat up" paps. Or maybe she just wants James "K-Fed" Franco. Eh … probably not.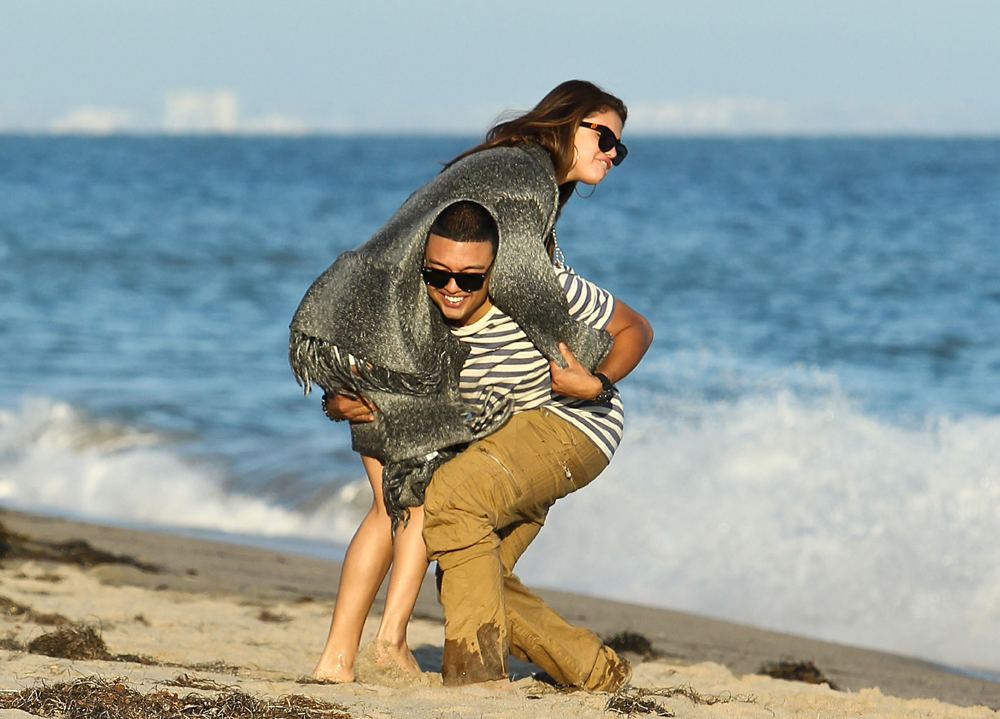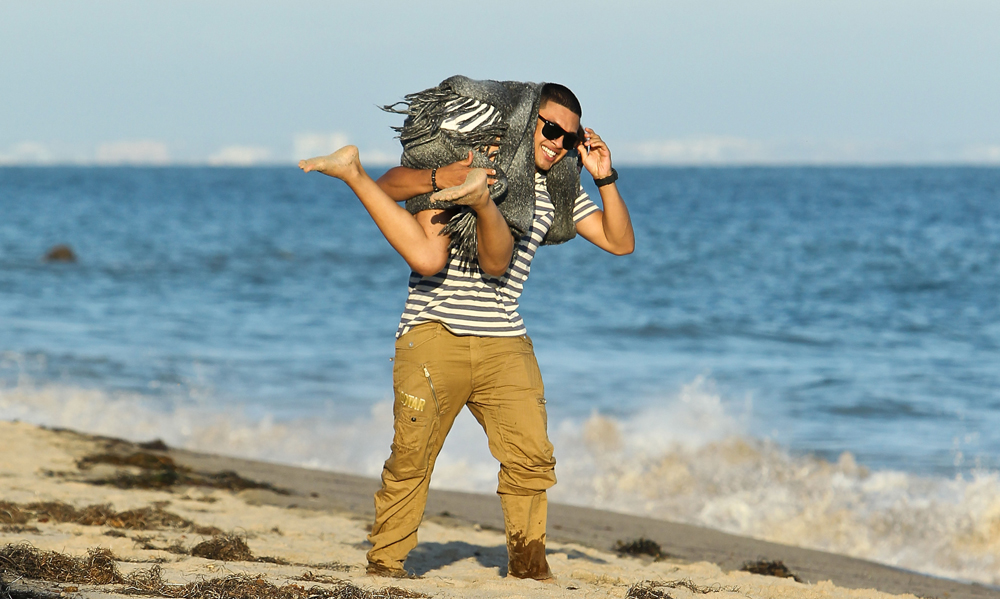 Photos courtesy of Fame/Flynet and WENN