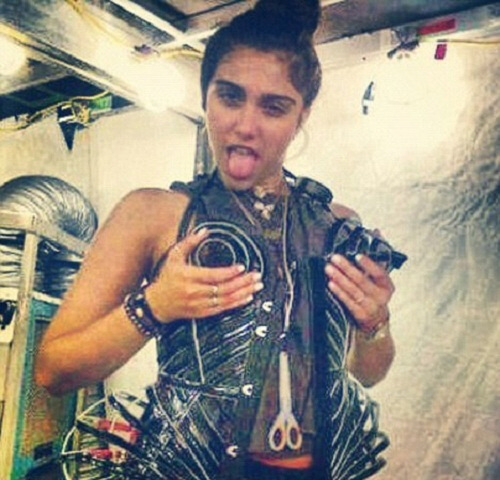 Madonna and Lady Gaga have been going back and forth with each other for a while. By my memory, I think the simmering feud really got a kick-start when everyone heard Gaga's then-new single for "Born This Way" and everyone was like, "Um, that sounds a lot like Madonna's 'Express Yourself' right?" Madonna called Gaga reductive and Lady Gaga made some pointed comments about Madonna's age and Madge even "covers" part of "Born This Way" in her latest tour, during a medley which also pointedly features "Express Yourself". But you know who we haven't heard from yet? Madonna's 15-year-old daughter Lourdes. According to The Enquirer, Lola loves Gaga and Lola wants her mom to "stop picking on" poor Gaga.
Madonna's embarrassed teen daughter Lourdes keeps telling her mom: Knock off your infamous feud with Lady Gaga – it makes you look like a jealous old fool!

"Loudes is 15; a lot closer to Lady Gaga's age than her mom is… and like most every girl her age, she absolutely adores Gaga," said a family friend. "It embarrasses her hugely that her mother constantly picks on Gaga. Lourdes, who's wise beyond her years, knows Madonna's doing herself more harm than good – and that she'd be better off locking arms than horns with her rival."

But Madonna's turning a deaf ear.

"She's jealous of Gaga's success since her own latest album didn't do so well," said another friend. "And it doesn't help that many pals have commented that her daughter bears a striking resemblance to Lady Gaga – a comparison Lourdes loves, and her mom hates!"
[From The Enquirer, print edition]
Eh. I still think that Madonna's medley-cover of "Born This Way" was a clever and exquisitely bitchy way to poke Gaga. Maybe Madge should stop with the bitching and commenting about Gaga being "reductive" though? But even then, I think Madge has every right to say something. Gaga stole Madge's shtick, and whenever Madge points it out, Gaga's monsters are all "OMG, BULLYING!" But… Madonna is jelly. I think most artists are jelly of the kind of success Gaga has had in such a short time. And Gaga's fanbase are made up of the same people that used to be die-hard Madge-loonies too. So… in that instance, Lola has a point. Still, who wants to listen to a teenager?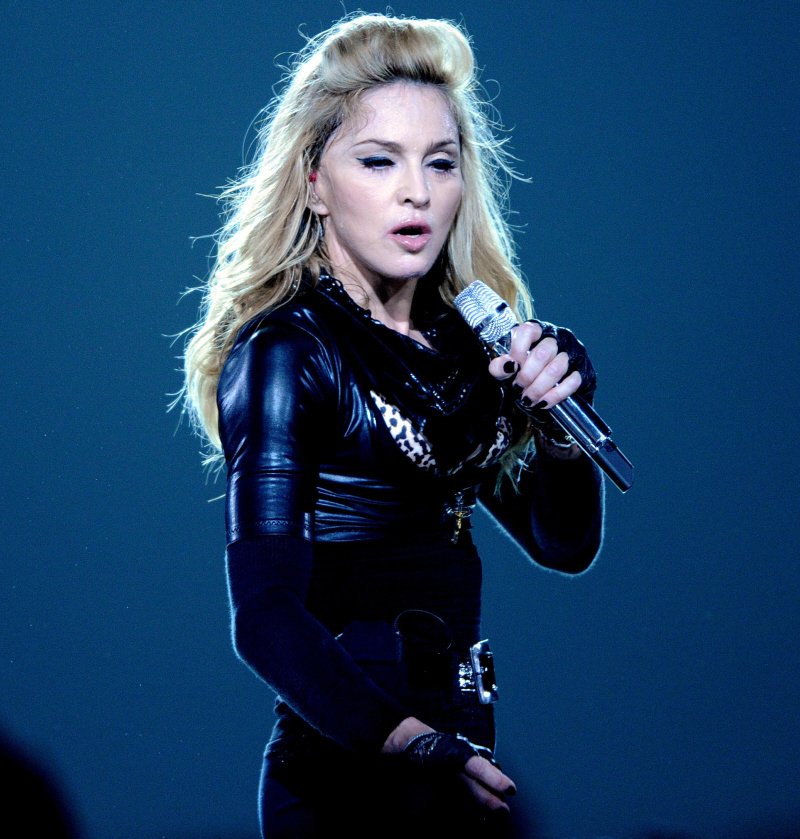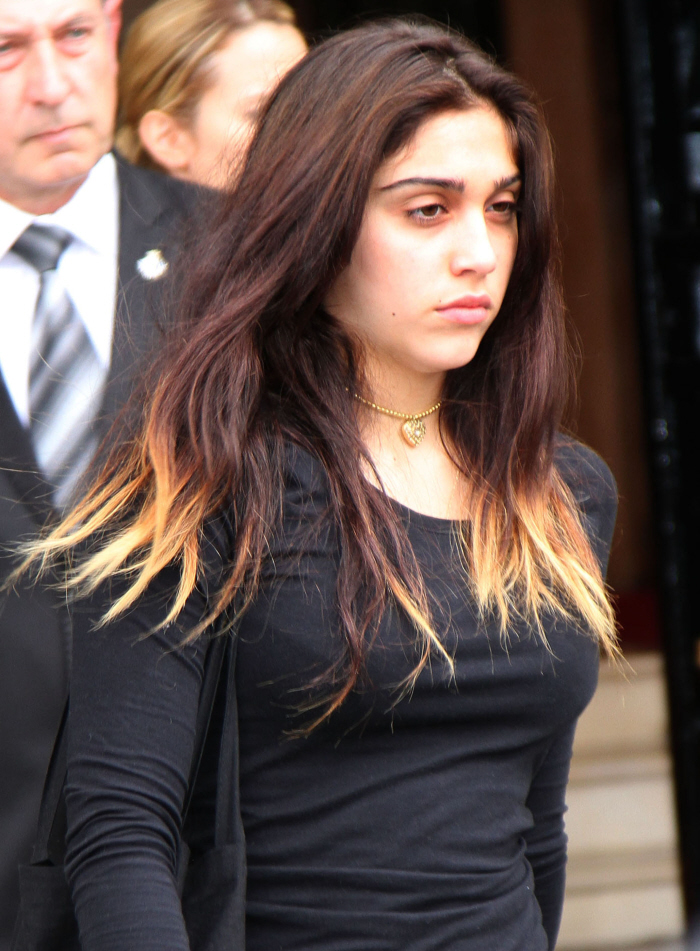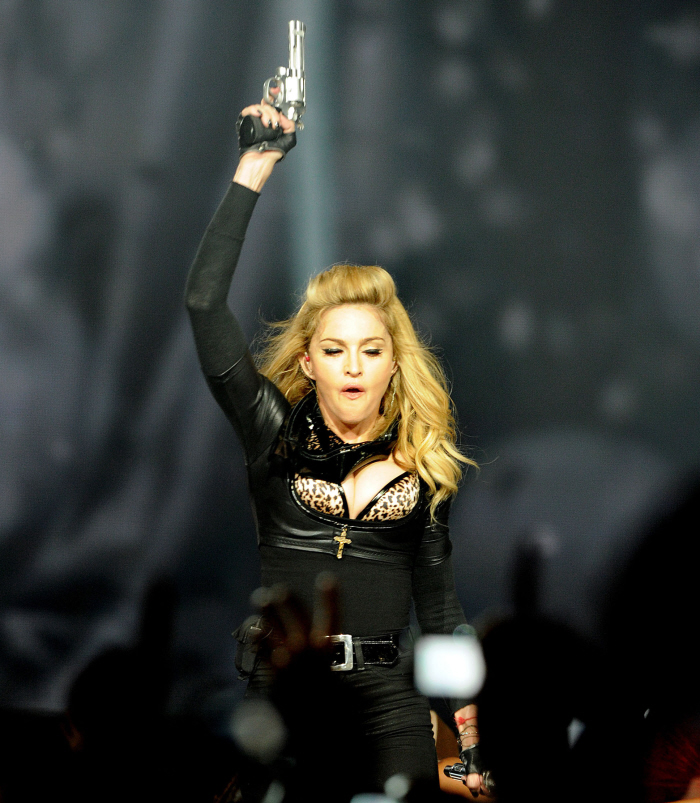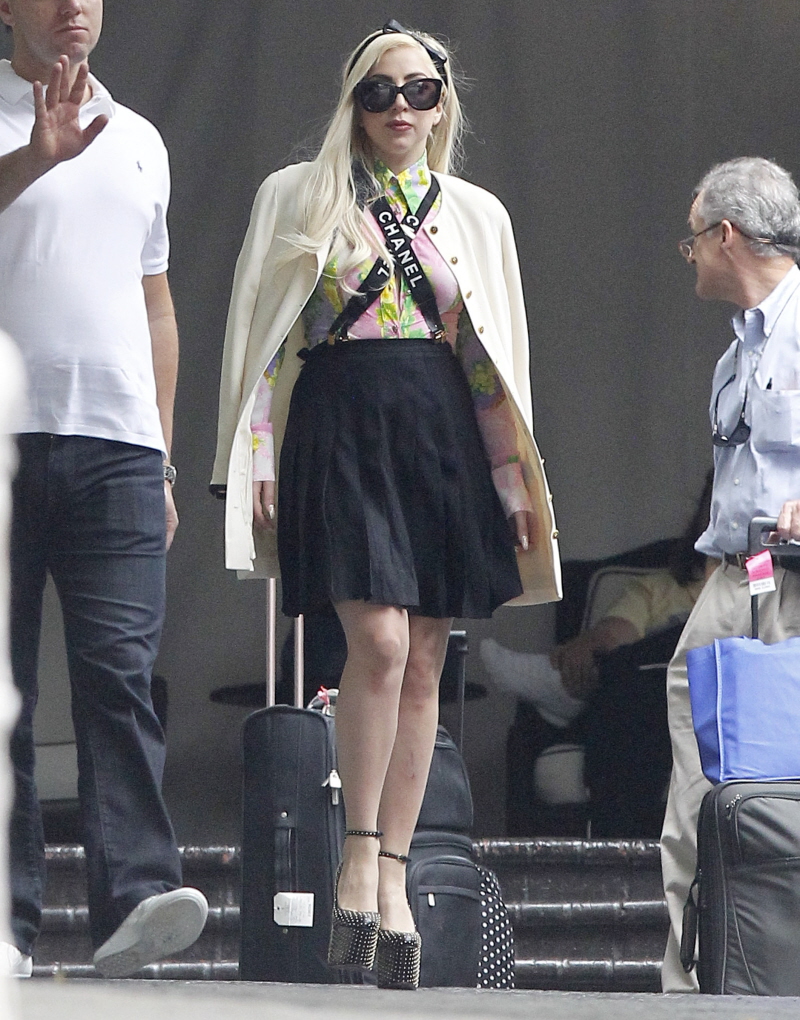 Photos courtesy of @MaterialGirl, Fame/Flynet and WENN.