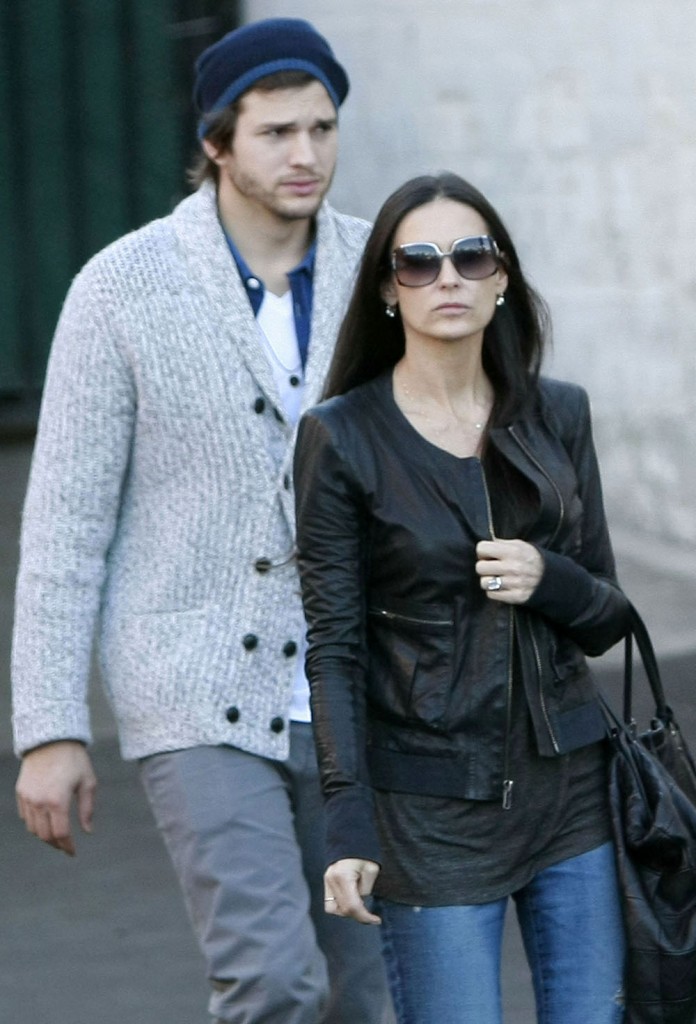 File photo of Demi and Ashton
All I can say about this story, and I'll say it at the beginning, is that I hope it's not true. It sounds way too detailed, down to specific dates and places, to be made up, but who knows? The last we heard about Demi Moore, she was being shunned by her daughters after a disastrous family get together at her youngest daughter, Tallulah's, high school graduation. Demi's three daughters are refusing to return her calls and messages, according to both Radar and US Weekly, and Demi is said to be "devastated" and "beside herself."
There's one person in Demi's life that's providing some support, and probably false hope, if this report is true. Her ex/estranged "husband" Ashton Kutcher is said to be attending weekly Kabbalah marriage counseling sessions with Demi, and to have even spent the night with her last month. We've heard that Ashton is dating Mila Kunis, but that he's trying to keep it casual. (And Mila doesn't want the news to get out that she's with the douche.) Mila allegedly knows that Demi and Ashton are talking and has told Ashton to limit contact with Demi, but she doesn't know that they're still sleeping together. This whole thing just sounds like a mess. Here's more:
In a dramatic turn of events, Demi Moore and Ashton Kutcher are undergoing secret counseling in a last-ditch effort to save their badly battered marriage…

Demi and Ashton, who never filed for divorce, are attending regular therapy sessions and have resumed a romantic relationship, say sources.

Incredibly, Ashton is trying to heal his marital wounds while at the same time enjoying a "friends with benefits" fling with stunning actress Mila Kunis, the sources add.

"Ashton and Demi are meeting on an almost weekly basis for counseling," revealed an insider. "They're bonding and are talking on the phone constantly."

The two are attending Kabbalah-based therapy sessions, helped by two of the mystical Jewish sect's biggest proponents, writer Danny Spektor and Rabbi Yahuda Berg, who officiated at the couple's 2005 wedding.

It's going so well that on June 3, Demi, 49, and Ashton, 34, shared a night of passion at Spektor's Los Angeles-area home, confided the insider…

"Ashton and Mila have been close friends for years, and she's eager for commitment," said the insider. "Meanwhile, she doesn't even know that Demi and Ashton are going through counseling and spending nights together…

"While Ashton is commited to putting his marriage to Demi back on track, he's trying to decide what to do about Mila," said the insider. "He wants to stay friends but he has to figure out how to let her down easy."
[From The National Enquirer, print edition, July 23, 2012]
Here's the thing, I believe that Ashton is capable of this. I think he had a lot of guilt over leaving Demi and that he doesn't mind how she worships and clings, as long as he has his freedom too. That's pretty much how he was treating her the last few years they were together while he was screwing around on the side. I also think he's deep into Kabbalah and sees his cheating as some personal failure he needs to overcome. Remember how he went on a "spiritual" camping retreat with Demi right around the time that we heard they were breaking up?
I buy that Demi would get back with Ashton in a heartbeat, since she seems like a needy addict who hasn't moved on from that relationship. But I don't buy that Ashton is serious about reuniting. I think he's just playing both sides for now. This story sounds like spin from Demi's camp. "He wants to let Mila down easy," etc.
There's another story in Star this week that gives the other side – Demi is calling Ashton constantly and Mila has made him limit contact with her.
"Mila's fed up with Demi's endless phone calls," an insider tells Star. "At first she was understanding – she knew they had to discuss the divorce and practical things like that – but it's been getting worse. She's wondering if Demi is doing it on purpose."

Not only will Demi, 49, dial incessantly until her ex answers, but her calls also seem to come at the most inopportune times…

It's gotten so bad that Mila has laid down the law with her new beau: One call from Demi per night, then the phone gets turned off…

"He is so done with Demi's depression and drama," the source says. "Mila is a breath of fresh air."
[From Star Magazine, print edition, July 23, 2012]
As for whether Demi and Ashton need to figure out their "divorce," it's telling that no one has filed papers yet. We've heard that their marriage was never legal, and was only a "spiritual" one within Kabbalah, which would explain it.
This side of the story sounds more likely, but let's put this all into perspective. These two women are fighting over Ashton f'ing Kutcher! I get Demi still being hung up on him, but what the hell is Mila's problem? She could do so much better.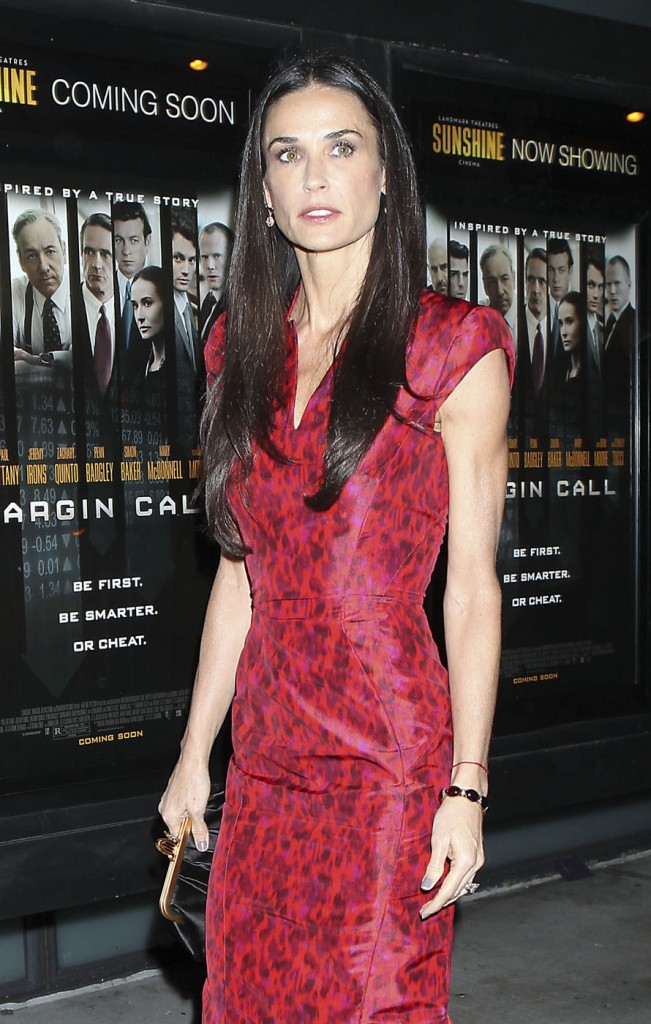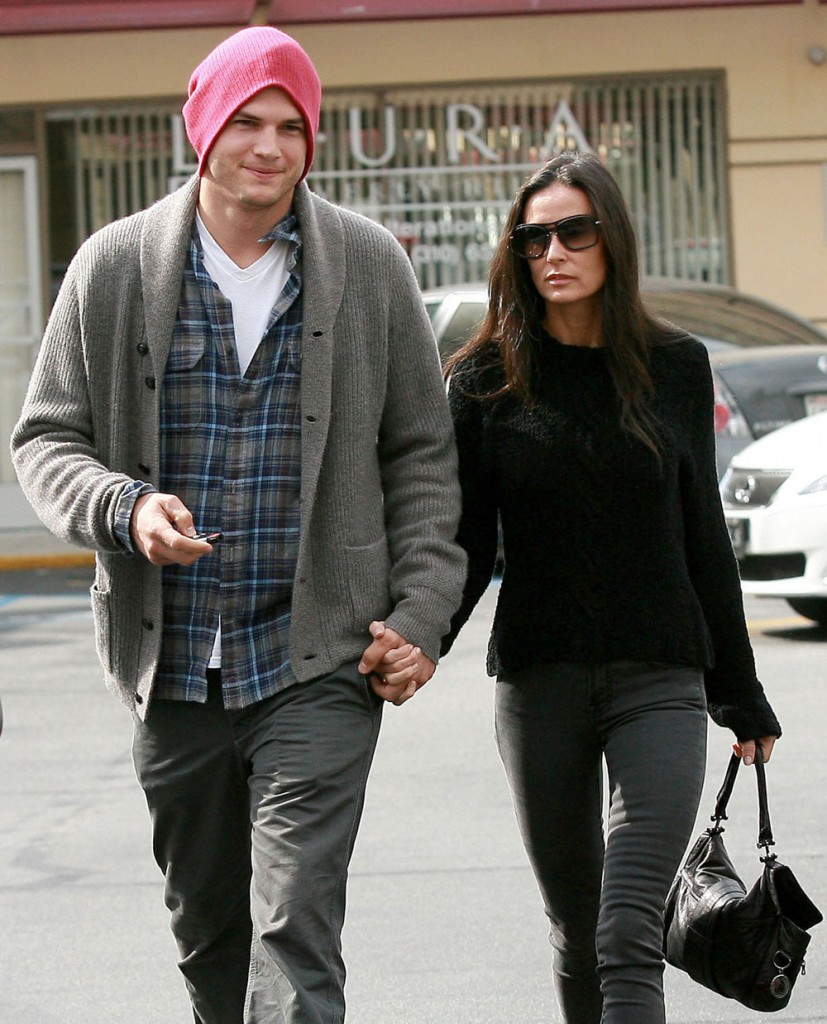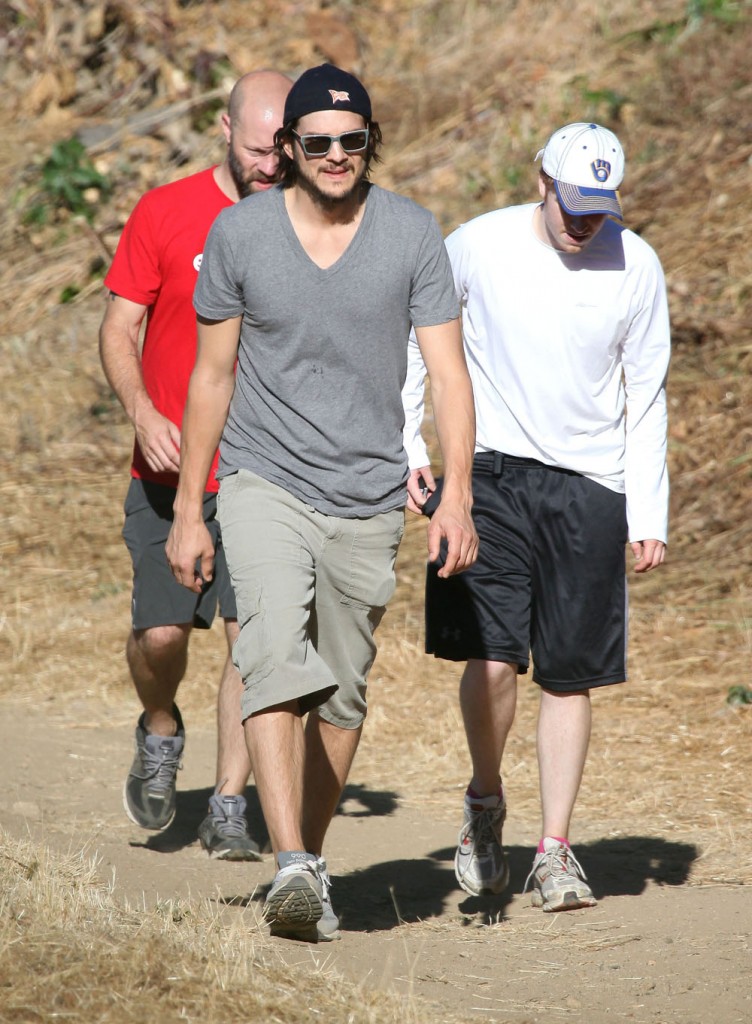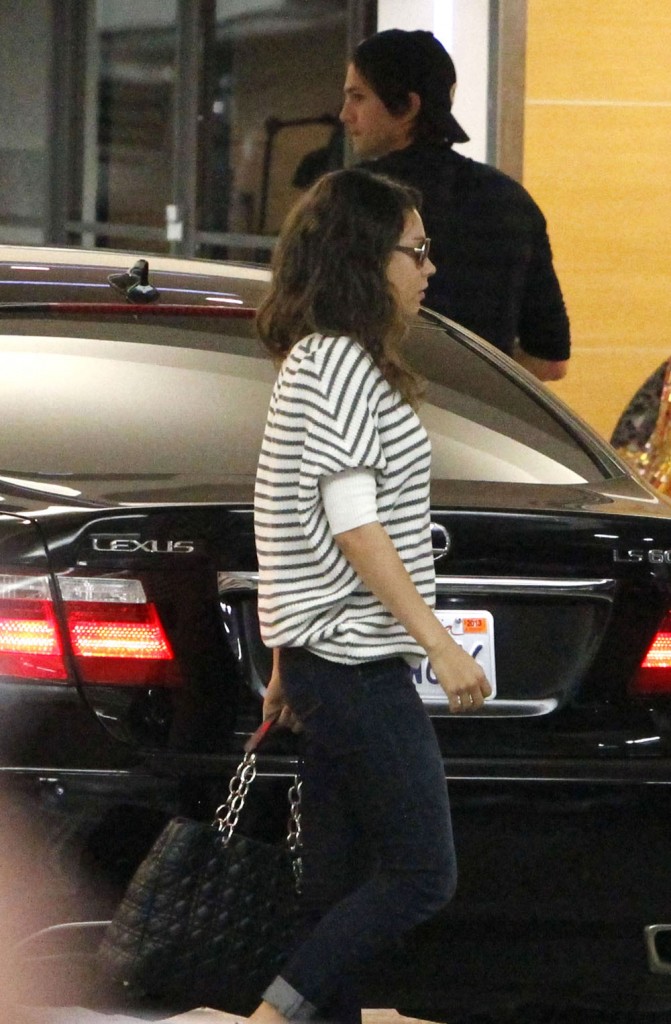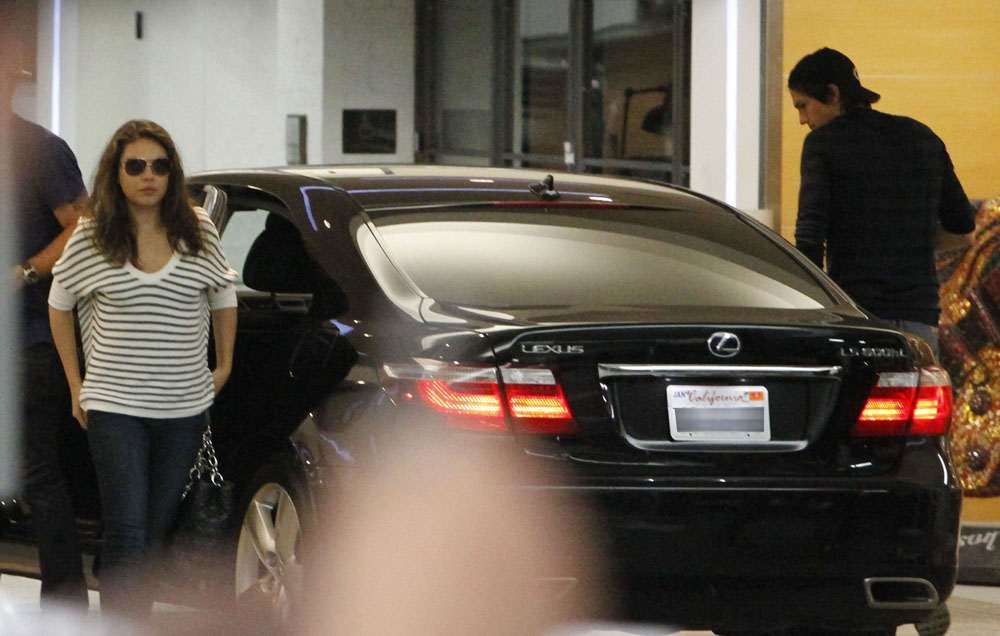 These are file photos of Demi and Ashton. Demi is shown alone in October, 2011. Ashton and Mila are shown out in West Hollywood on 6-30-12. He's also shown taking a hike with friends on 6-24-12. Credit: FameFlynet and Pacific Coast News