Visit msnbc.com for breaking news, world news, and news about the economy
Last night, Rock Center with Brian Williams aired a 10 minute segment featuring two very high ranking ex Scientologists, former second in command Marty Rathbun and former Scientology spokesperson, Mike Rinder. (That video is above.) Rathbun and Rinder detailed the harassment, stalking, abuse and disconnection from family members that they endured after leaving the church. It was an incredible look into how the church intimidates members in order to maintain a culture of fear. One of the best moments was when they showed an 1998 interview that Rinder himself did with NBC in which he claimed that Scientology doesn't make family members disconnect from people who leave the fold. (That's at 7:30 in the video above.) Now the shoe is definitely on the other foot, and Rinder admitted that his 1998 self looked "like a sleazeball" and that he was lying back then. (We've covered these type of stories in the past, so rather than recap them, I'll just include these links to Rinder's story and Rathbun's story.)
After learning all this about how they treat people who leave, how easy is it to believe that Tom freaked out and screamed at Katie for days when she dared question Scientology?
Getting back to NBC's coverage, they later ran about a four minute background on the history of Scientology and the beliefs of practitioners. (You can watch that segment here) It was a way of legitimizing the cult by drawing comparisons to other religions. It's worth noting that Rathbun and at least 60 other parishioners call themselves "Independent Scientologists" and still practice apart from the Scientology organization. Die hard Scientologist call people who practice independently "squirrels." Rathbun was harassed for nearly a year by a team of Scientologists who rented a house across the street from him, wore T-shirts with his head superimposed on top of a squirrel, and called themselves "squirrel busters." (You can read more about that here, and watch videos of them here. His experiences are also covered in the video above.)
Needless to say the "church" of Scientology wasn't pleased that this story was about to air, even though NBC attempted to be fair and did include all of Scientology's ridiculous claims trying to discredit their sources. The most telling part for me was at the end of the "What is Scientology" segment. Correspondent Kate Snow described how she's been inundated with letters and emails since they started working on this story:
Kate Snow: They made it very difficult for us to do this story tonight.

Brian Williams: They were not thrilled to know this was coming.

Kate Snow: That's an understatement. In the past 24 hours we have received letter after letter from attorneys from the church, attorneys for Tom Cruise, family members. Within the past hour I got two more letters from family members of Mike Rinder saying that he's a liar.

And they asked us not to run this story tonight.

Brian Williams: Of course because of this divorce case they are squarely in the spotlight.
Scientology is in the spotlight, as Williams mentioned. We've heard Marty Rathbun predict Cruise's every move in the divorce, down to the PR blitz that Scientology is conducting now. The latest? "Someone" told the LA Times that "Scientology officials stayed out of 'Kate' Holmes – Tom Cruise divorce."
Maybe they did, but it's not like Cruise hasn't internalized every single Scientology concept by now. It's not like he wasn't calling up Miscavige for personal advice.
"Kate" Holmes, really? How much more transparent can they be? Everyone knows that's Tom's pet name for her. It wasn't enough to give her a whole new life and separate her from her friends and family, he had to rename her too. Well now she's taking all that back, and Cruise's cult is getting exposed by the mainstream media. Finally. I'm just waiting for 60 Minutes to do something on Scientology*. You know it will be epic.
Oh and after I wrote this story I found this other fluff piece on Scientology in the LA Times, as pointed out by The Village Voice.
*60 Minutes did do a report on Scientology in 1997. Transcript is here and video is here. It was about the way that Scientology took over the Cult Awareness Network.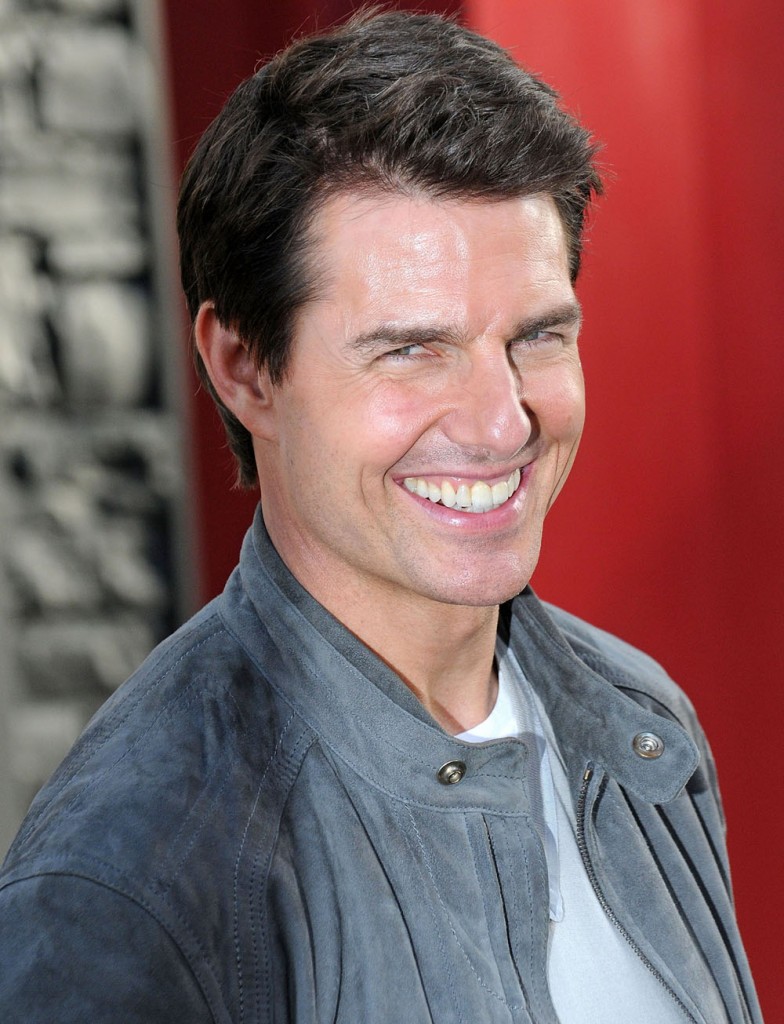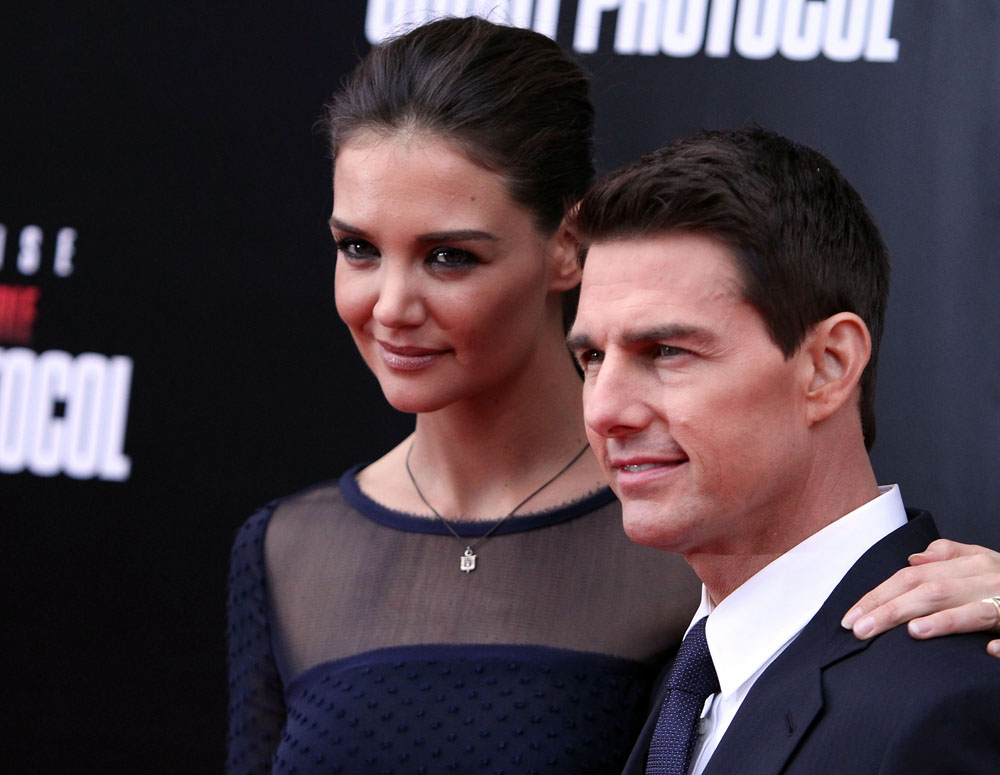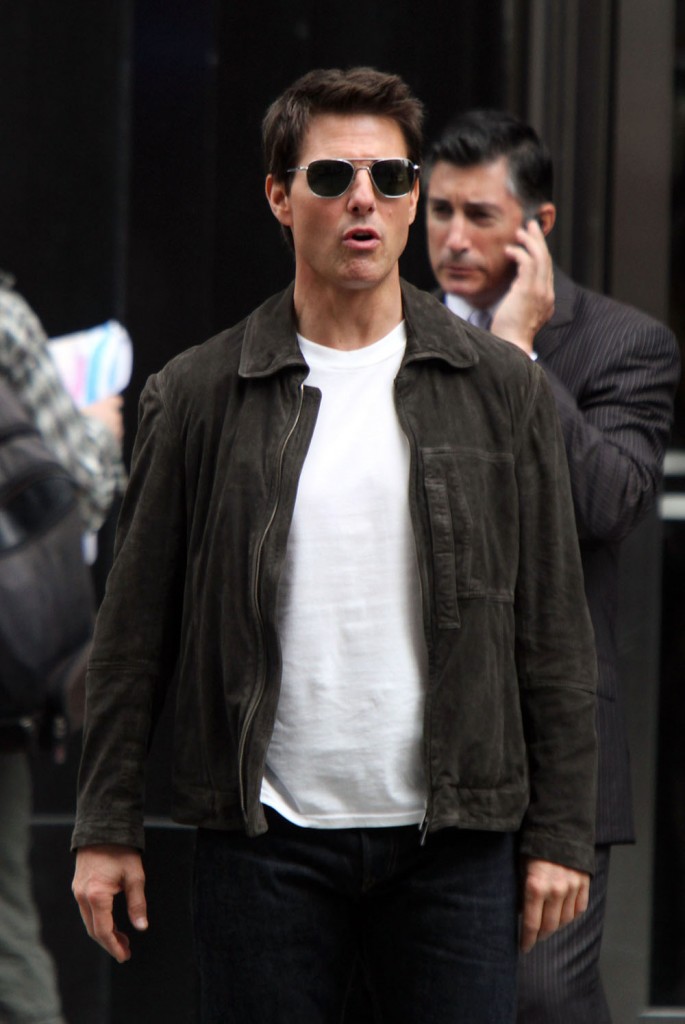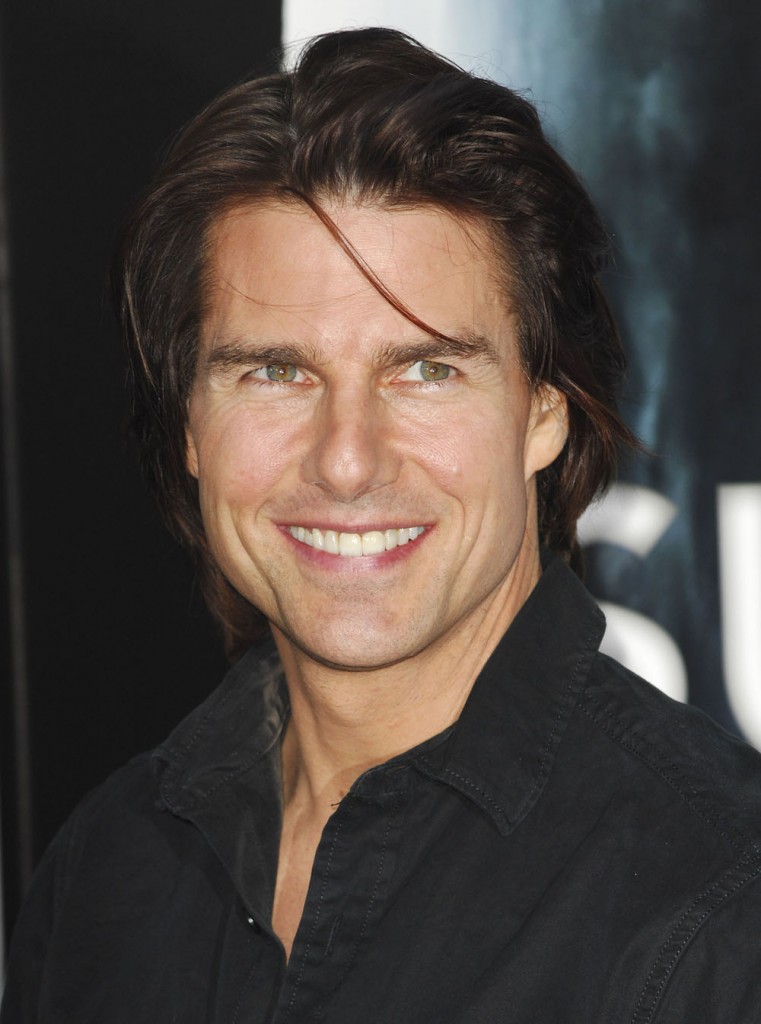 This photobomb is awesome, right?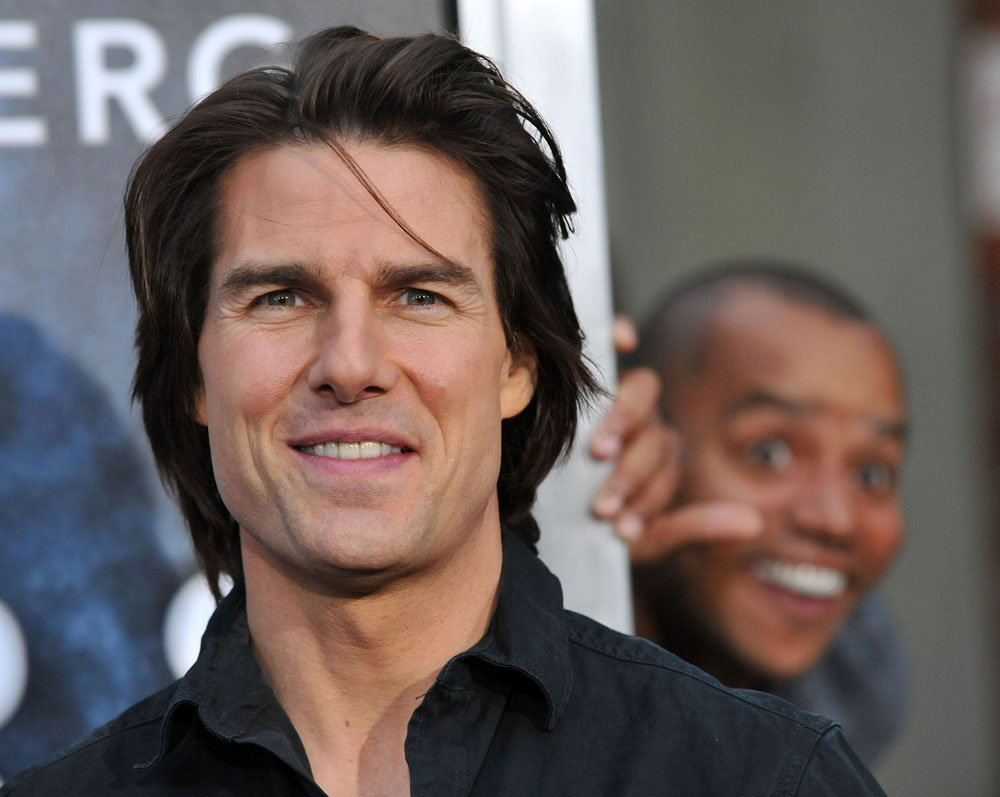 Update: The photo above is from the Super 8 premiere in June, 2011. As you can see from where Tom is standing, the crowd would have been right behind him. So that's a random guy photobombing in the image above.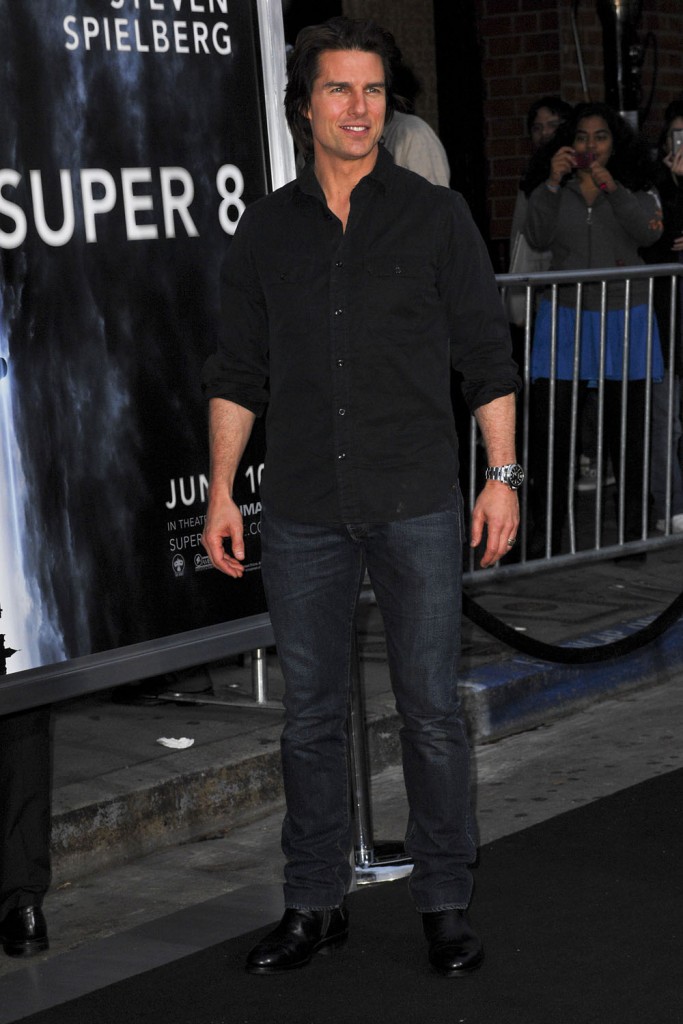 Photo credit: WENN.com