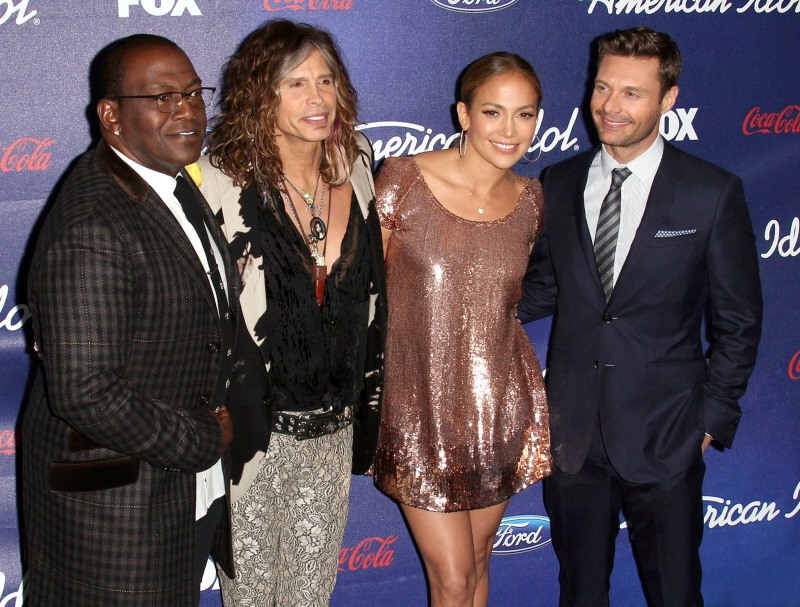 When we discussed Jennifer Lopez's announcement on Friday, I said that I was disappointed in her decision to quit American Idol. I read it as Jennifer quitting a show that had given her career a second act, and that she probably left after a squabble about money (and/or scheduling). But! Some of you theorized that with Jennifer AND Steven Tyler's hasty exits, that they had been pushed out rather than deciding to leave of their own volition. The Wrap and Radar agrees with that theory – their sources claim that Jennifer asked for a $2 million bump in salary, and Idol was all "Eh. Not so much."
Jennifer Lopez says it was her choice to leave "American Idol" — but the singer was actually dumped by Fox when she asked for a $2 million raise in salary to $17 million, a person familiar with the negotiations told TheWrap.

Fox also opted not to pick up Steven Tyler's option, the person said. Tyler announced his departure Thursday, saying he had decided to devote his energies to his first love, Aerosmith. Lopez said she wanted to focus on other aspects of her career and her children.

The exits — and the possible departure of Randy Jackson, widely speculated to be considering an exit after judging on all 11 seasons of the former No. 1 show — come as it undergoes another dramatic overhaul, just two seasons after the show was retooled by introducing Tyler and Lopez.

The insider said top Fox executives Peter Rice and Kevin Reilly want to revamp the show, and that Rice has told colleagues he wants an "Idol 2.0," of which host Ryan Seacrest would be the only essential ingredient.

A Fox spokeswoman declined to comment.

The insider said J. Lo's fee went from $12 million in her first season to $15 million in her second. When she asked for another $2 million, the network surprised her by not making a counteroffer.

"Idol" lost its top spot in the ratings to NBC's "Sunday Night Football" last season after eight years of dominance. In their two seasons, Tyler and Lopez helped prop up the show. But they could not return it to its former dominance as the sing-off market became glutted with competition, including NBC's "The Voice" and Fox's "X Factor" from ex-"Idol" judge Simon Cowell.

That glut — which also includes ABC's "Duets" — has created a mini gold rush for singers.

Many music stars are being considered to replace Lopez and Tyler, including Mariah Carey — whom Cowell has long sought for "X Factor" — Kanye West, Mary J. Blige and Lenny Kravitz.

If Jackson stays with "Idol," he has an inside track with Carey that his former "Idol" colleague lacked: Jackson is Carey's manager.
So it was about money AND it was about being dumped. Allegedly. I could see it playing out like this – Jennifer wasn't sure if she wanted to do another season but she wanted to see how much they would give her, and when they didn't dump at the chance to pay her $17 million, she saw the writing on the wall and it became a "mutual" decision. And poor Steven Tyler!
As for the names being mentioned as possible replacements… well, you know Mariah would be a glorious trainwreck and people would simply tune in to see THE MARIAH SHOW, also known as American Idol WITH MARIAH CAREY. Mary J. Blige has the benefit of being actually qualified to mentor young talent and give good criticism, so obviously she's probably not really in the running. Lenny Kravitz would be interesting – have you ever seen him in a television interview? He's actually a really good sport, and he doesn't mind making fun of himself. He would be interesting. And Kanye… well, if Mariah is on board, then I really hope and pray that Kanye signs on too. Because that would be MAGIC!! Kanye + Mariah = MUST SEE TV.
Here are some photos of Jennifer performing in Montreal over the weekend: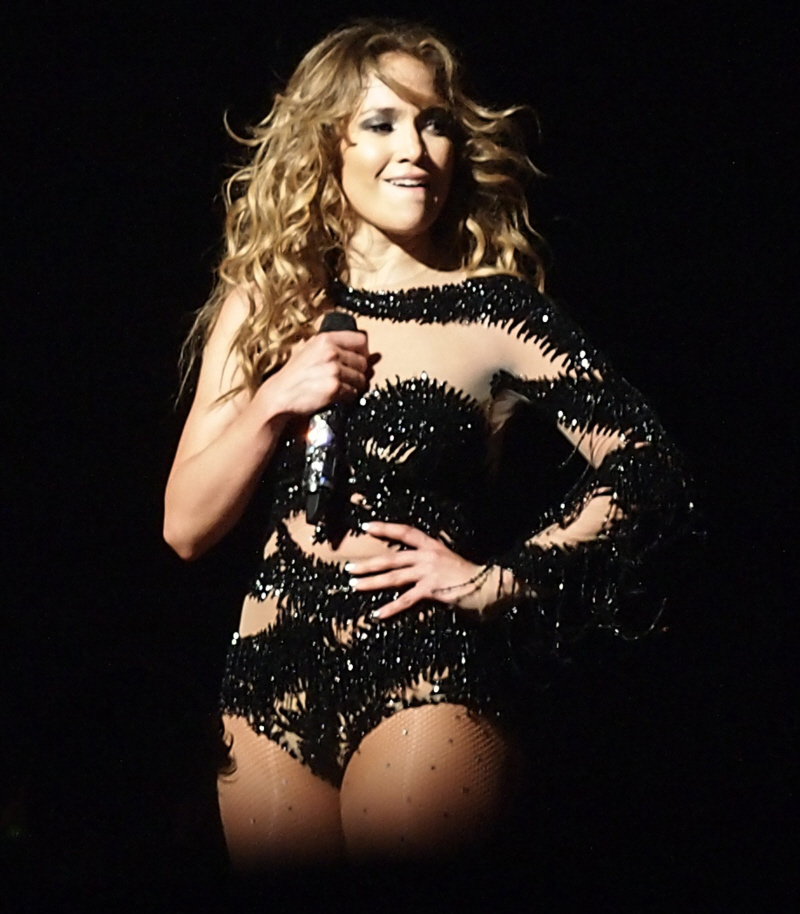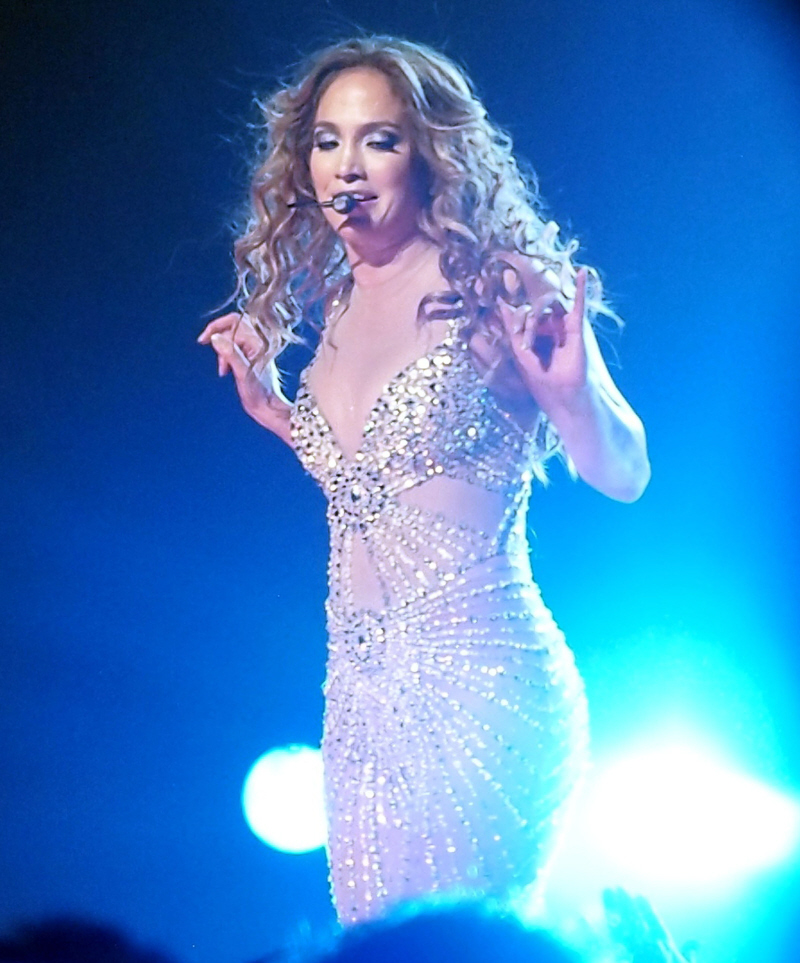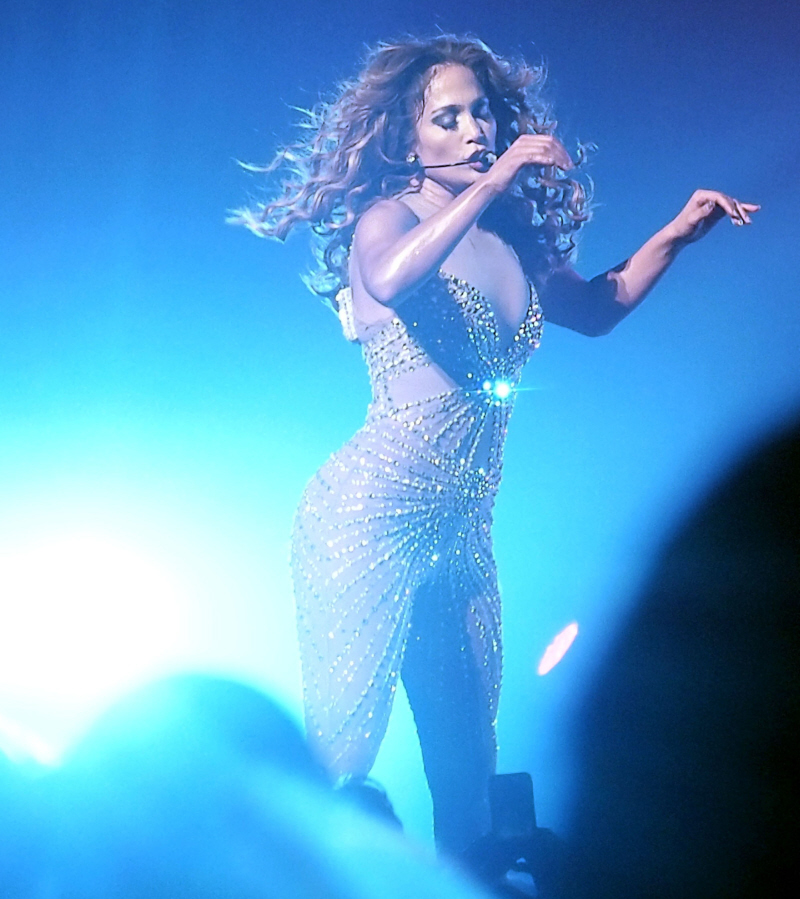 Photos courtesy of WENN, Fame/Flynet.