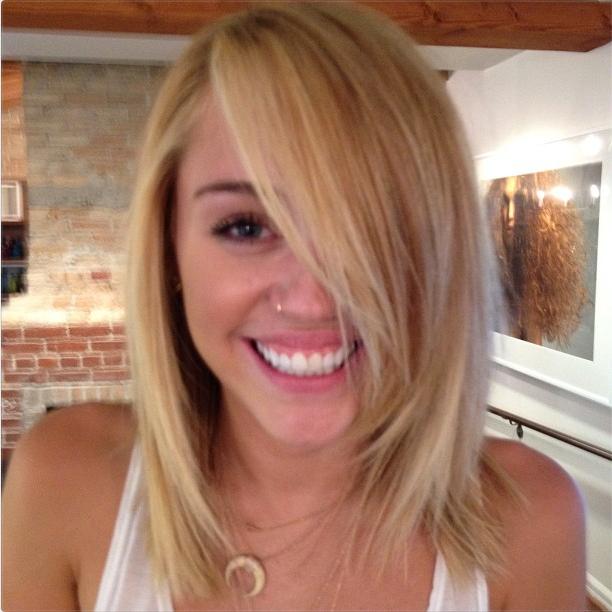 Miley Cyrus has taken a few moments out of her charmed, pilates-centered life to do something else besides get a bizarre new tattoo, y'all. Like Kaiser, I find myself slightly envious of Miley's daily routine of exercise, shagging Liam Hemsworth, and tweeting like mad. Speaking of which, Miley has just tweeted some new photos of a new blonde hairdo. She looks pretty good, right? Very beachy. And Miley also declared that she's now got a reason to make "duck lips" because of the new hair color. The obvious comeback is that Miley herself has already been known (on occasion) to make duck lips, but I think she's in on the joke. She seems cool like that.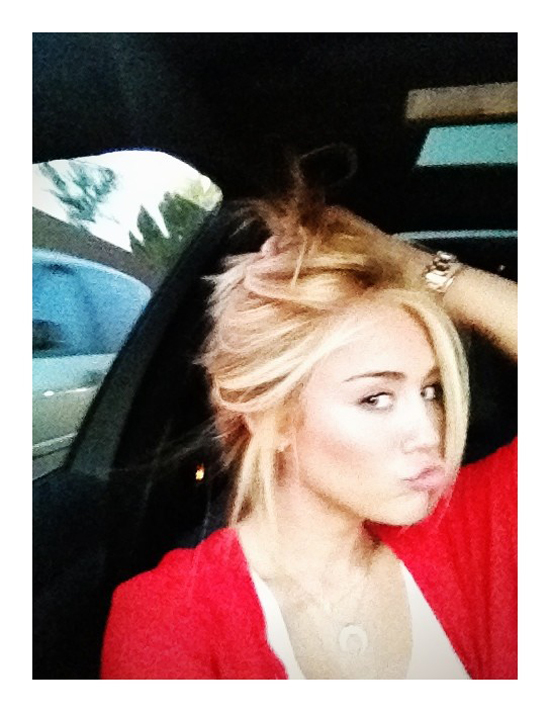 In other Cyrus-related news, we may see an increase in attention-seeking Miley pap shots in another month or so when Liam Hemsworth leaves to shoot Catching Fire, which will either be filmed in Georgia or North Carolina. Miley is (understandably) not thrilled at the thought of missing Liam, and the two are reportedly at odds on who will be flying to visit the other during the duration:
Miley Cyrus is reportedly "begging" Liam Hemsworth to come home for long weekends when he starts shooting the Hunger Games sequel.

The couple met while making the 2010 movie The Last Song and recently confirmed they are planning to tie the knot.

Liam portrays Gale Hawthorne in The Hunger Games franchise and Miley is apparently not looking forward to being apart from him later this year.

"Liam will be off shooting The Hunger Games: Catching Fire starting in August and Miley isn't happy about it at all. She's been begging him to try and rearrange his schedule so he can at least come home on long weekends and fly back and forth, but the filming is going to be really intense," an insider told National Enquirer.

Liam understands Miley is upset, but has allegedly told her she will need to be the one travelling during the shoot.

Although the 19-year-old is happy she will get to see her beau, she knows a lot of fun will need to be put on hold until the film wraps.

"Liam is always so intense when he's working," a source added. "It's not going to be fun at all for Miley."
[From News.com.au]
This seems like a silly thing for Miley and Liam to argue about. He's the one who will be working while she seems to be on an interminable (yet well-deserved) break, so if Miley wants to see Liam on the weekends, then she should be the one to travel, right? Surely there are plenty of pilates studios outside of Hollywood.
Oh and here are some photos of Liam attending a pilates class with a (pre-blonde) Miley over the weekend as well. Maybe he'll develop abs of steel soon too.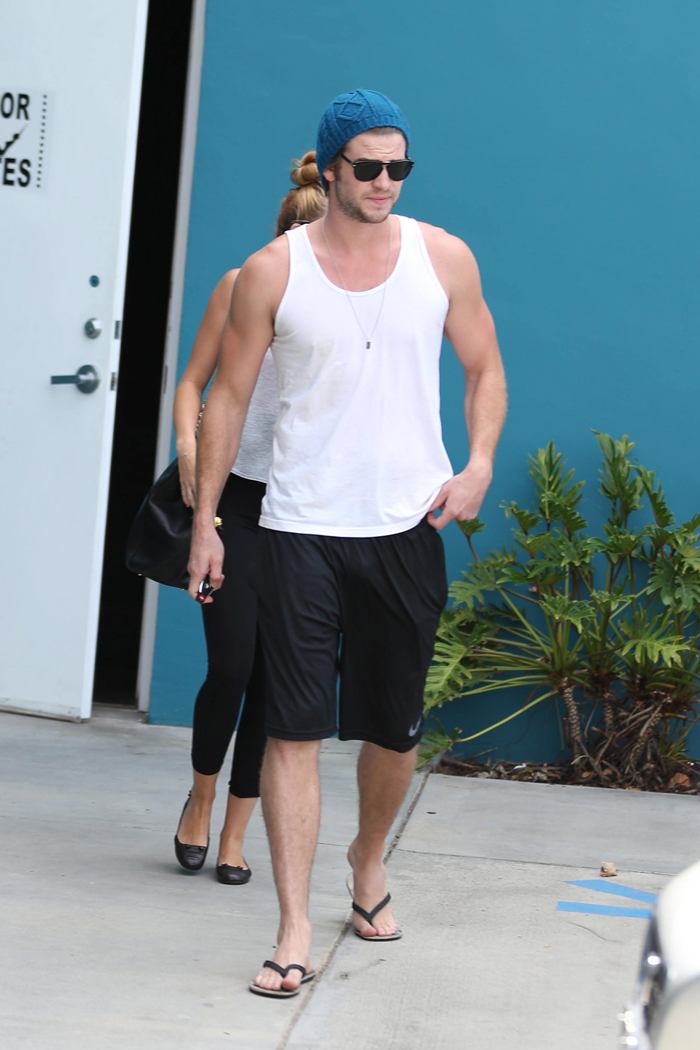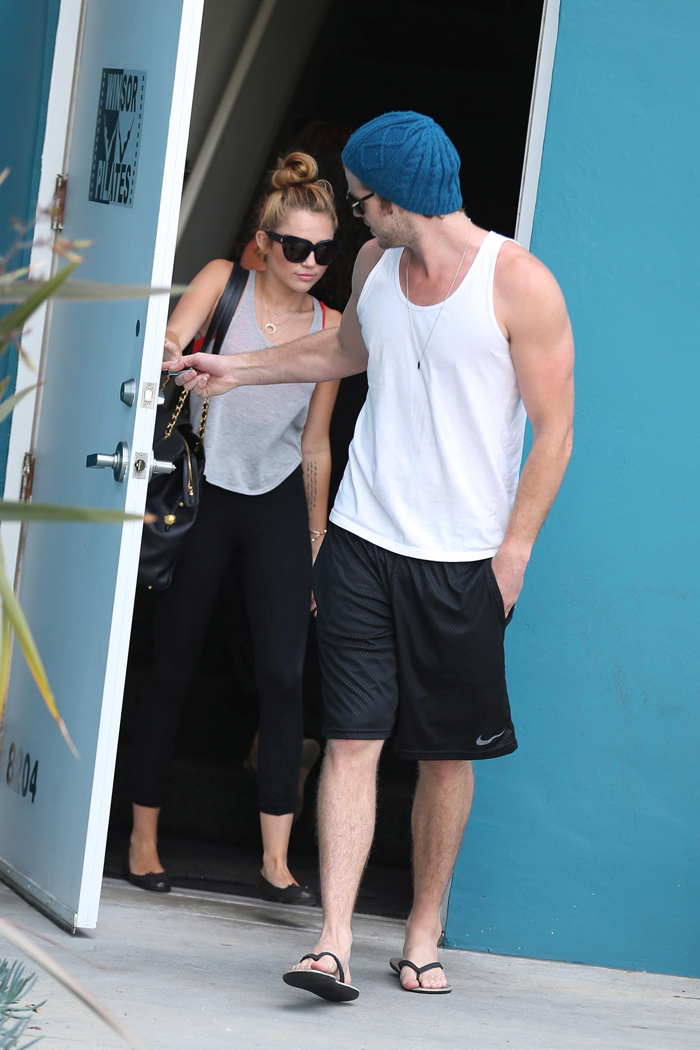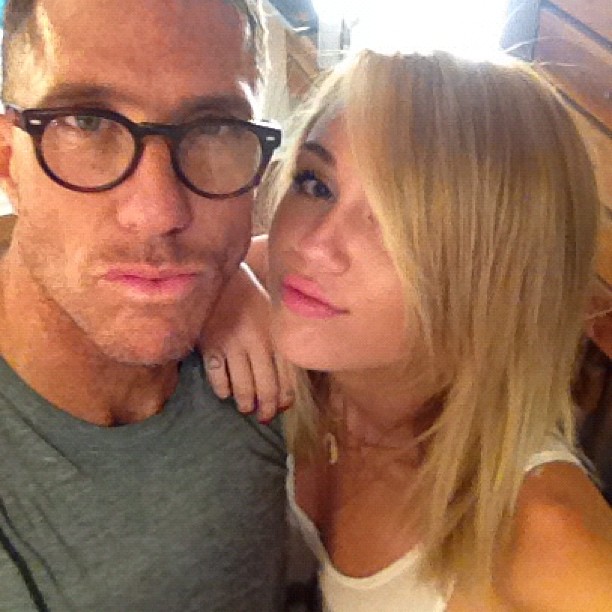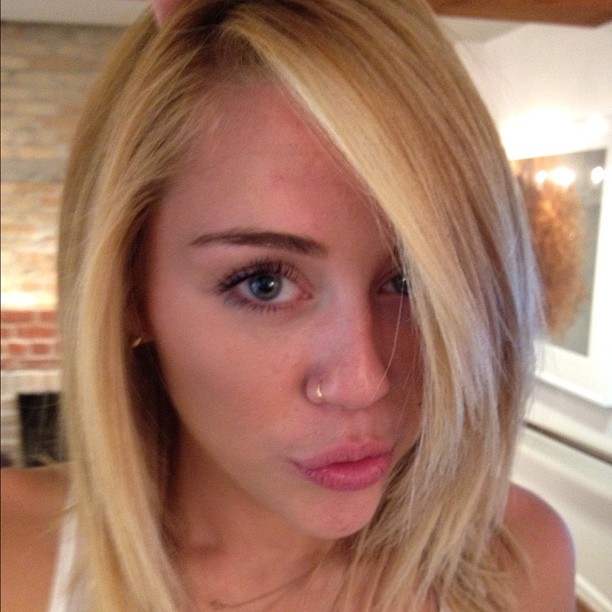 Photos courtesy of Twitter and WENN