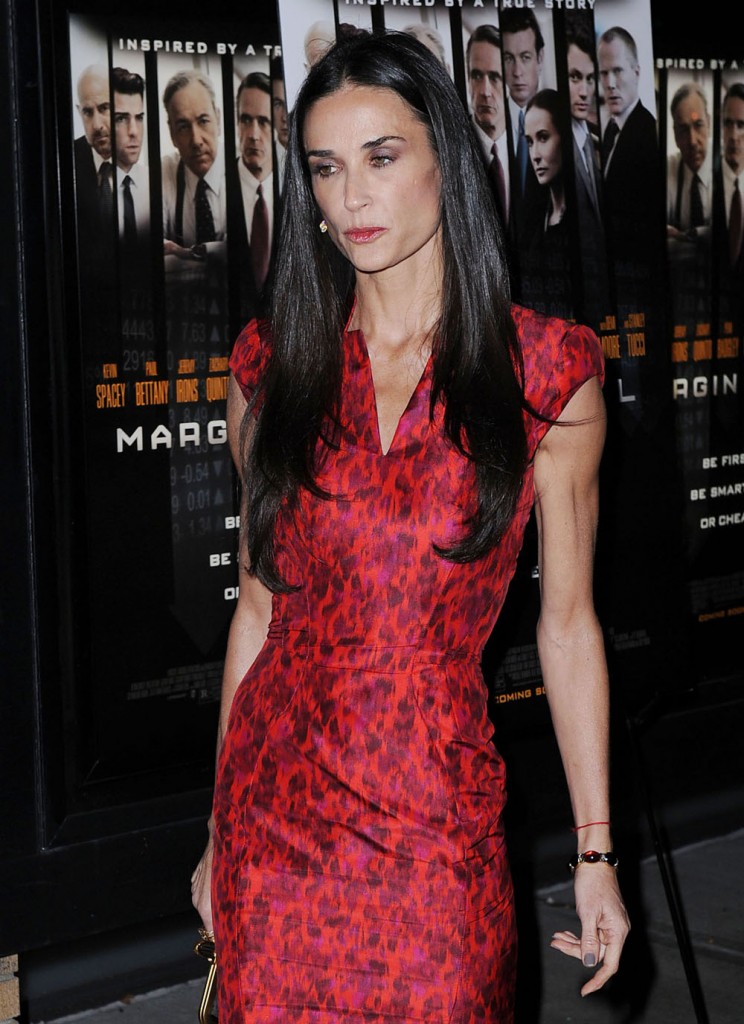 Earlier this week, Radar ran a story claiming that Demi Moore's three young adult daughters were considering taking out a restraining order on her. Demi was allegedly bothering her daughters so much with incessant needy e-mails, texts and voice messages that they thought they may need to give their mom a stronger message to back off. The root of the issue was reportedly the girls' close relationship to Demi's ex, their former stepdad Ashton Kutcher. Demi was said to be "attacking" them for maintaining a relationship with Ashton, even though it's safe to assume she wishes she could do the same.
The thing that made me believe that story is that US Weekly had a similar report in their print edition last week, based on a source who told them that Demi and the girls weren't talking. US corroborated Radar's version about a big family blowout at Tallulah's high school graduation in June, and included the same detail that Demi's daughters were ignoring her. Well now US has another story that Radar's "restraining order" claims weren't quite accurate, but that it's true that Demi's daughters aren't on good terms with her at all.
Demi Moore's daughters may be giving her the silent treatment, but they aren't ready to cut her out of their lives entirely.
On July 16, Radar Online claimed Rumer, 23, Scout, 21, and Tallulah Willis, 18, were "seriously considering taking about a restraining order against Demi to stop her from contacting them. . . Demi has been calling them incessantly and emailing them, leaving them tearful messages and begging them to call her and the girls are sick of it."

Not so, an insider tells Us Weekly. "It's true they're not all hunky dory, getting along like they used to, but they're not about to go to those extremes!" the insider says of the Striptease star, who went to rehab in February after her split with Ashton Kutcher, 34. "They love their mom at the end of the day, and they're never going to completely abandon her."

Moore — who spends "most of her time in Idaho, not L.A." — isn't pestering her three children (with ex-husband Bruce Willis, 57), per the insider. "I haven't heard about Demi calling them nonstop or anything like that. Demi finds out how they're doing through friends and Bruce — she doesn't need to go that far."
AUDIO: Hear Demi Moore's harrowing 911 call

Still, an insider warns the Ghost actress' daughters aren't quite ready to let Moore, 49, back into their lives. "They all do need their space from the drama and the negativity — Scout in particular."
[From US Weekly]
See this just makes me believe the restraining order story more. They're admitting that things are bad but are trying to hedge that's it's not as bad as the other report made it out to be. Maybe the girls are trying to send their mom a message through the press. Sober up and get your act together because we're not going to sit back and watch you do this to yourself.
The Daily Beast has a new story on Demi. It's mostly just a piece chronicling her recent downfall and wondering what's going on with her.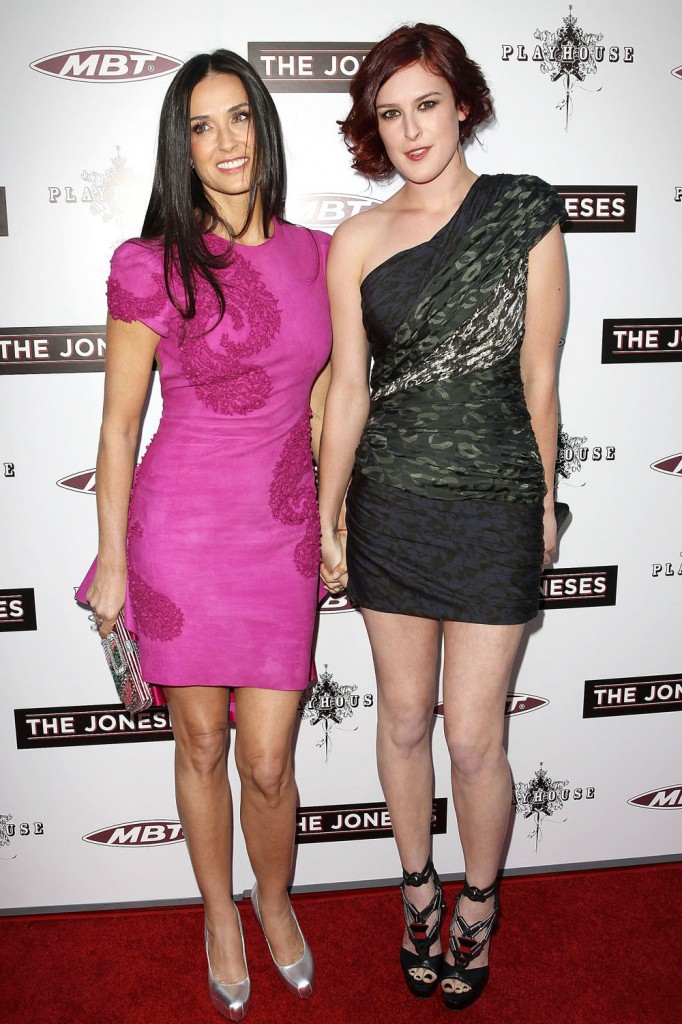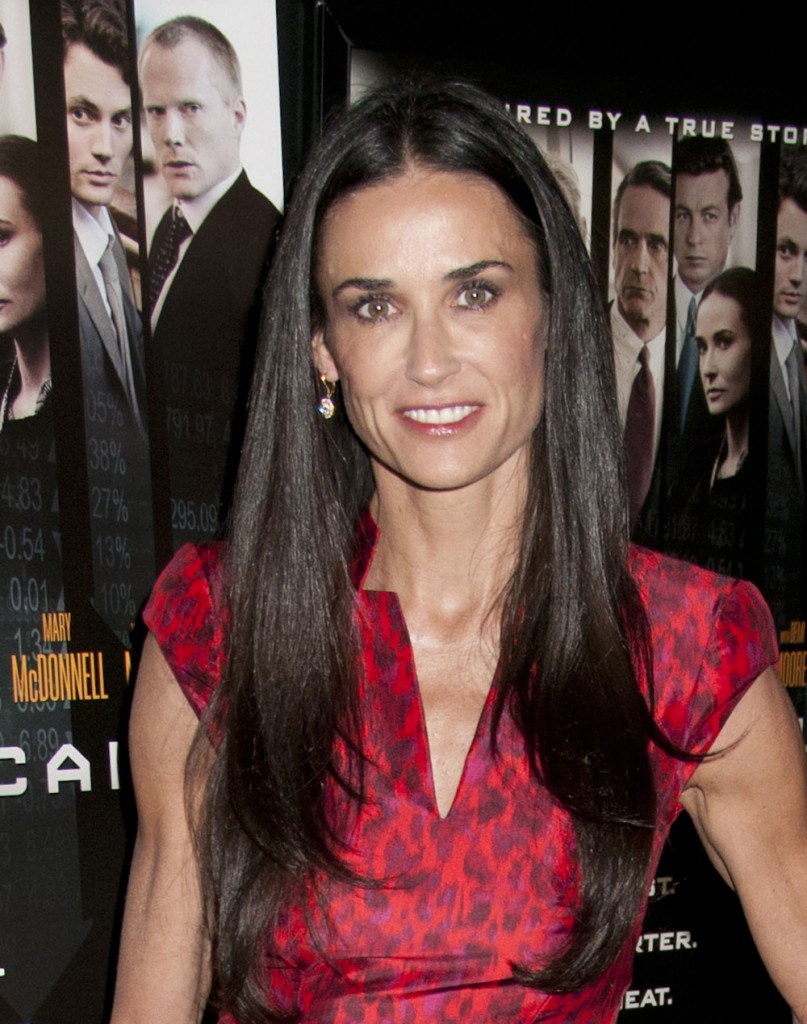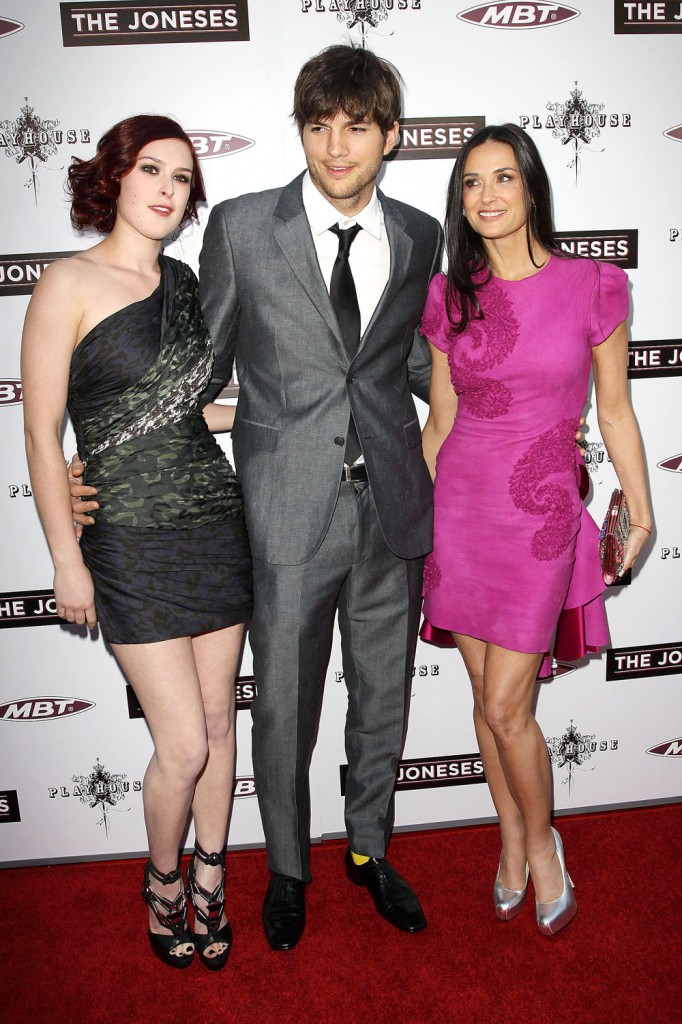 Demi is shown on 10-17-11 and with Rumer and Ashton in April, 2010. Credit: WENN and FameFlynet