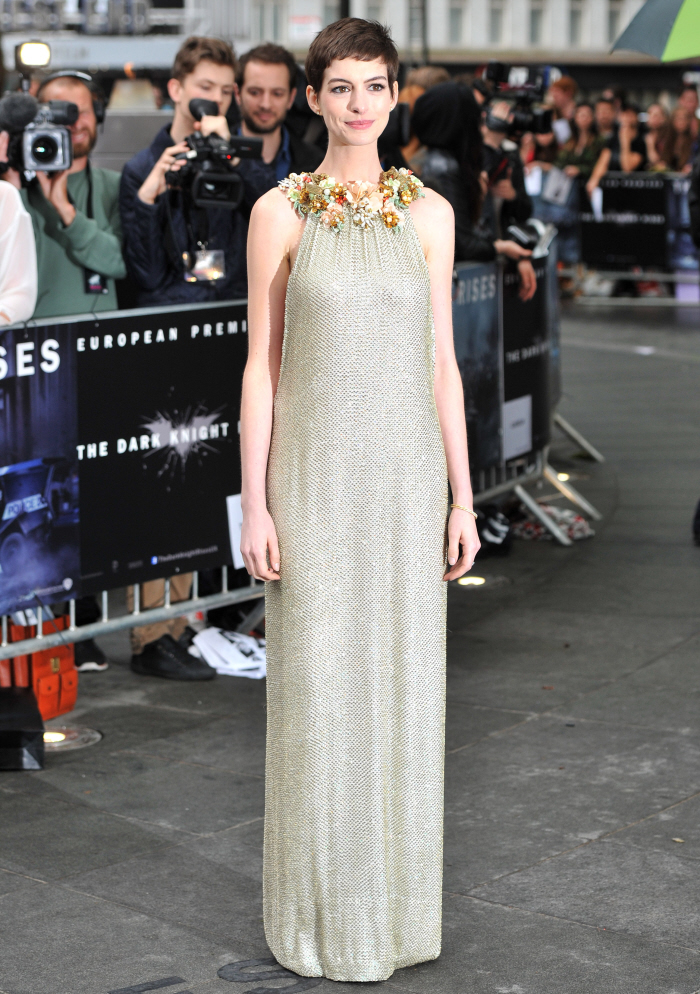 Here are some photos from last night's UK premiere of The Dark Knight Rises. This post is just for the girls! I mean, the girls at the premiere. As you may remember, I kind of hated Anne Hathaway's fug white dress (with a nonsensical peplum) at the NYC premiere. I ended up siding with Marion Cotillard and her ruffled Dior in the Style Battle Royale. For this UK premiere… I'm not in love with either Anne or Marion's looks. I'm tilting more towards Anne just because – while I think she totally could have chosen a better dress – this dress is actually kind of interesting. I want to keep looking at it and studying it and trying to figure out why it doesn't work from one angle (full-on) but it looks rather sexy from another (half-profile).
Anne's dress is Gucci, by the way. Some outlets are calling this "gold" but in these photos, I feel like there's a greenish tint to the metallic fabric. Whatever it is, the color does work on her. I just wish the whole dress had been this slinky metallic and we didn't have to mess with a g—damn AUTUMN WREATH on the neck. Also: I'm not hating her hair so much here.
Should we discuss Anne's alleged pregnancy? The dress is baggy enough that I think we could discuss it. Fine, I'll say it. She looks pregnant. There. It could just be an Angelina-Jolie-esque sack dress, or Annie could be with child. You decide.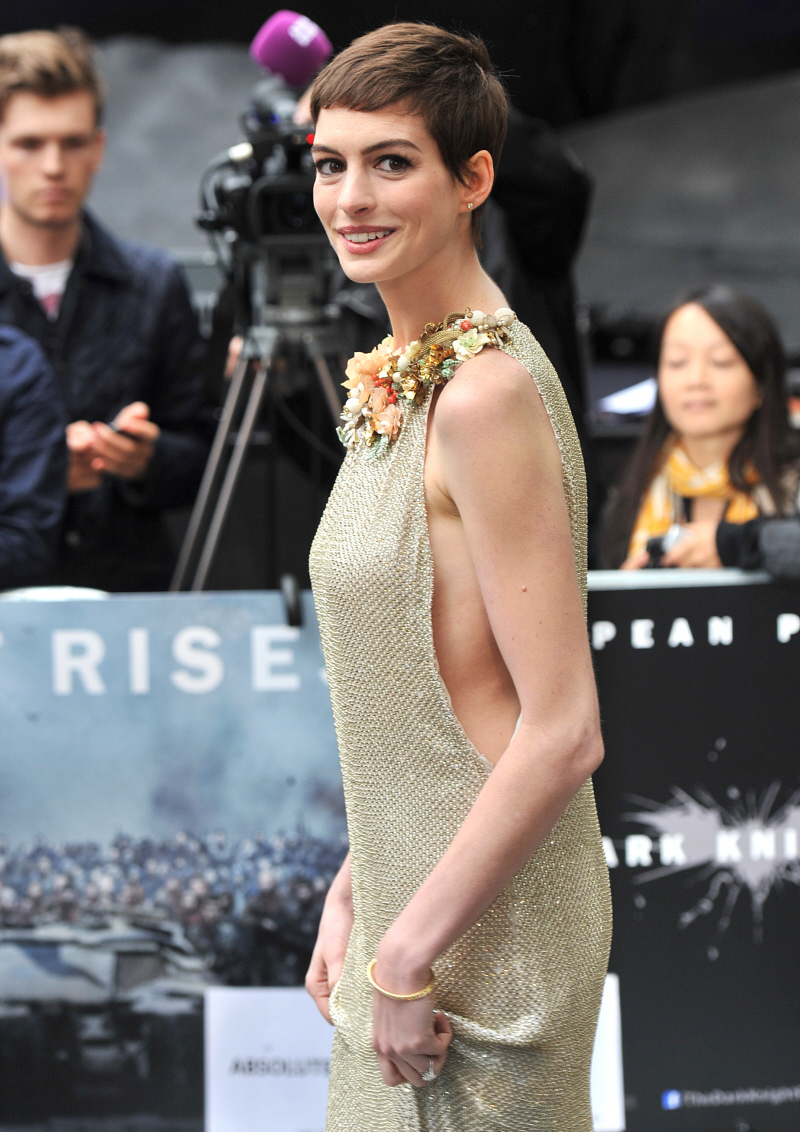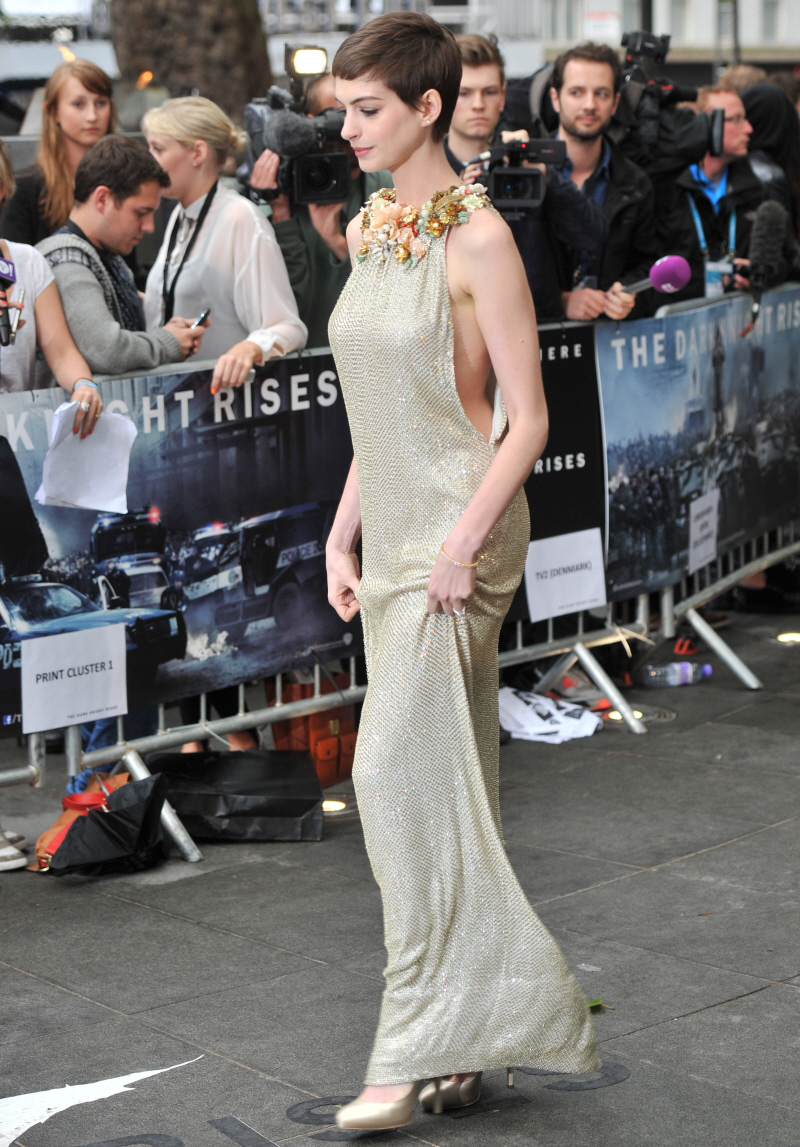 As for Marion Cotillard, she wore Dior, of course. I feel like the color combination is kind of trashy and try-hard. Obviously, Dior didn't want to be "matchy-matchy" but I think there's too much clashing here. The skirt would have been cute with a black blouse, and the bustier would have been cute if the whole dress was made from that fabric. But put those two pieces together with a gold belt (fug), pink-red heels (eh), a fire-engine red purse (cute) and a different shade of red lipstick, and the whole thing is just… meh.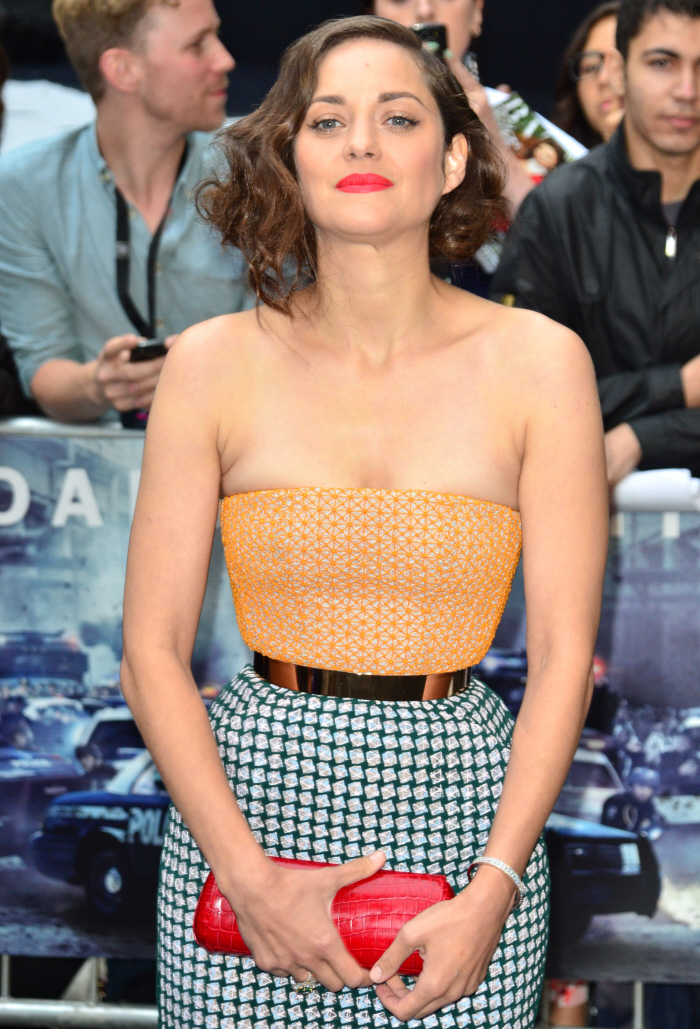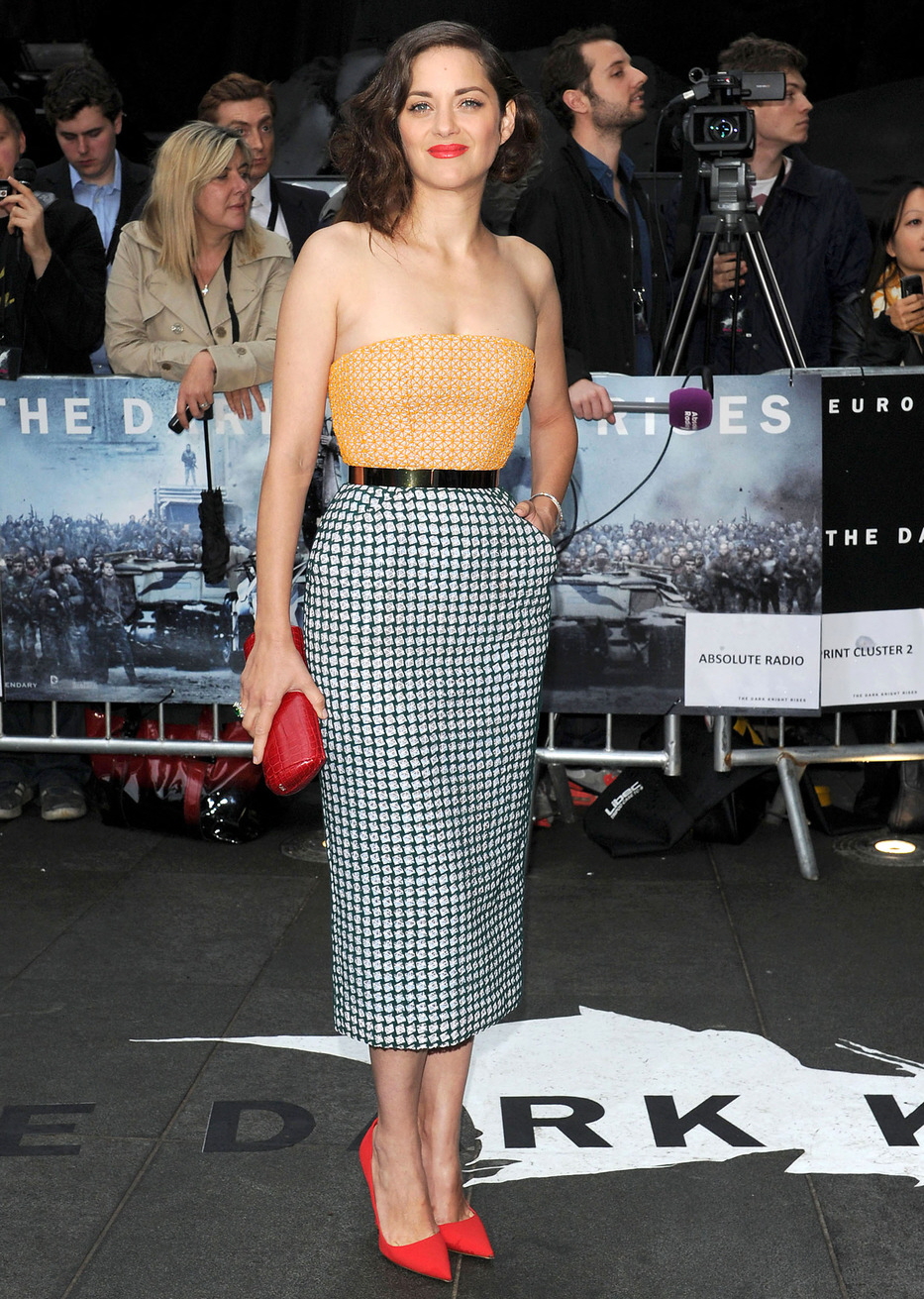 Peaches Geldof was there too. I don't hate her dress, but she's ruining it by stepping on it.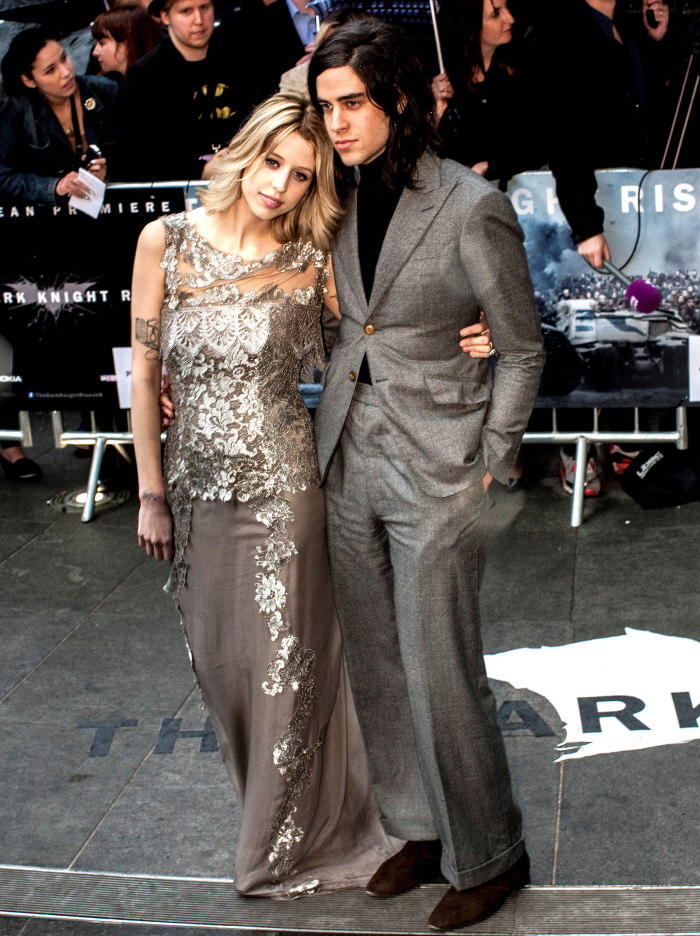 Photos courtesy of WENN, PCN.