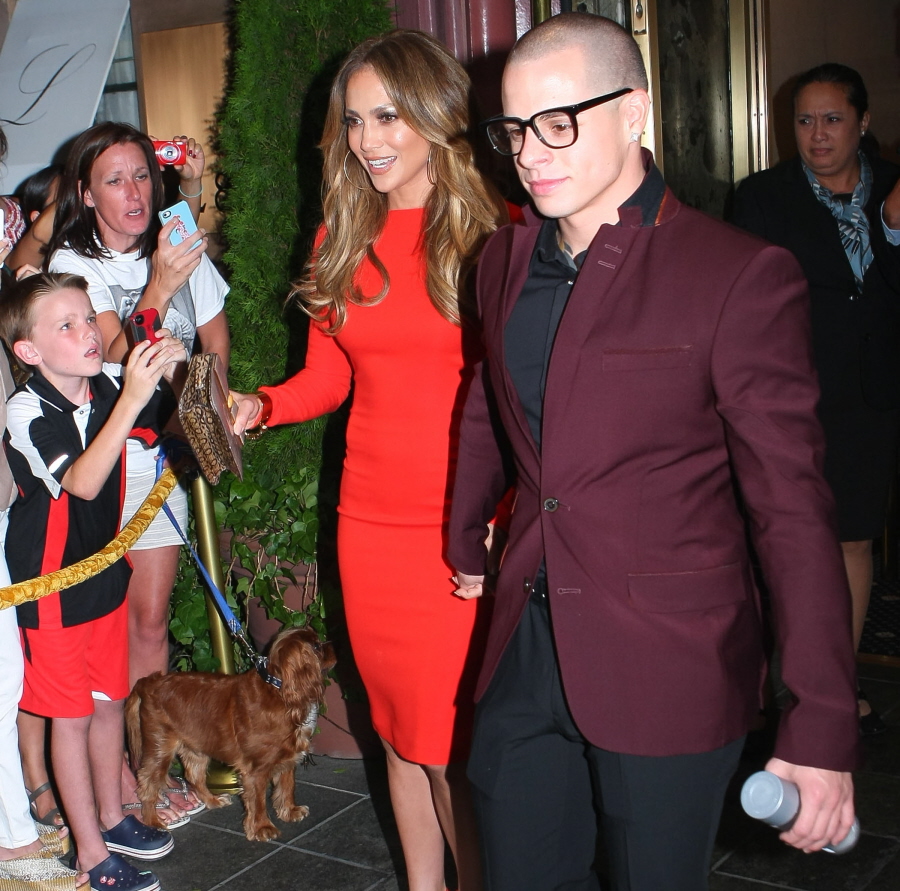 There are 20 million new photos of Jennifer Lopez and Casper Smart, who were out and about in New York all day yesterday, celebrating J.Lo's 43rd birthday with their true friends, the paparazzi. Jennifer even did two looks for her birthday – the daytime look was a beige-y and white maxi dress, and the evening look was a rather sexy red Tom Ford (that's a Ford dress, right?) with back zippers. Poor Casper had to let his mom dress him up! That was his birthday gift to her – he let J.Lo dress him. And that's all she got for her birthday! There is no engagement. At least, not yet.
Oh, but Casper also gave J.Lo the gift that keeps on giving – embarrassment. The day before Jennifer's birthday, Casper was photographed entering a sex shop – you can see the photos here. Sure, Casper could have been shopping for toys to improve his sex life with J.Lo… except the paparazzi waited for him outside of the shop and Casper came out empty-handed, adjusting his pants. You know why? Because the shop has a 24-hour peep show in back. Because Casper is so in love with his hot girlfriend, he had to check out a peep show the day before her 43rd birthday. It's like Ben Affleck all over again!! Still, Us Weekly reminds all of us, "She's telling friends she wants to marry Casper. She's certain she wants to be with Casper forever." Because she's an idiot.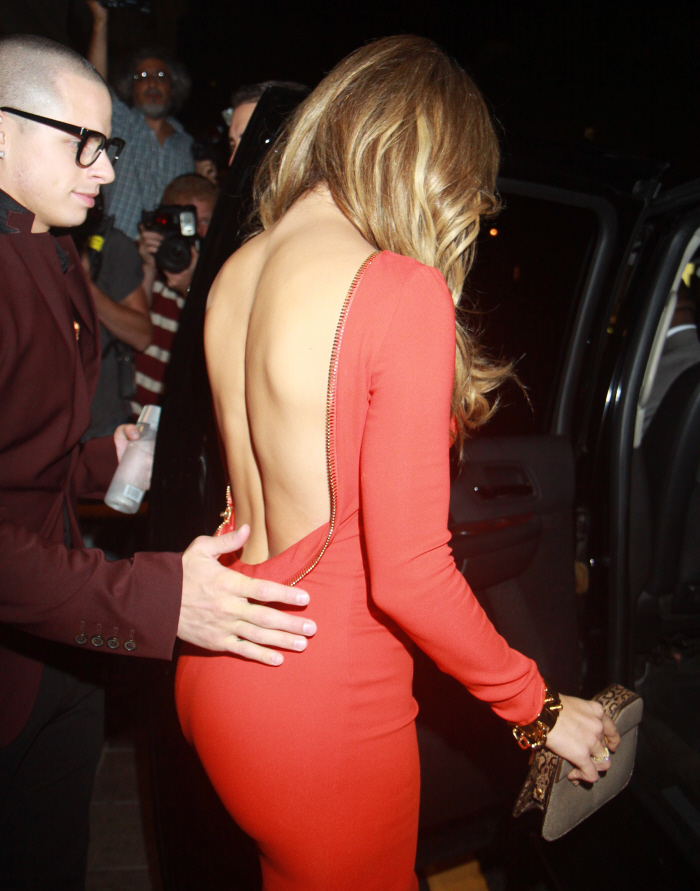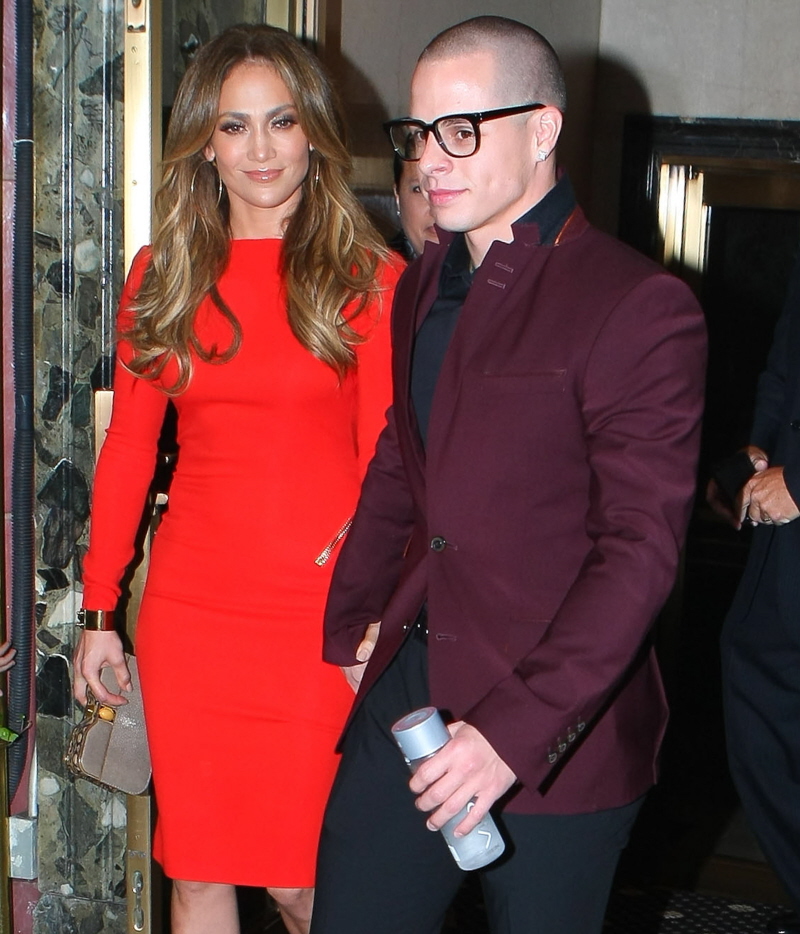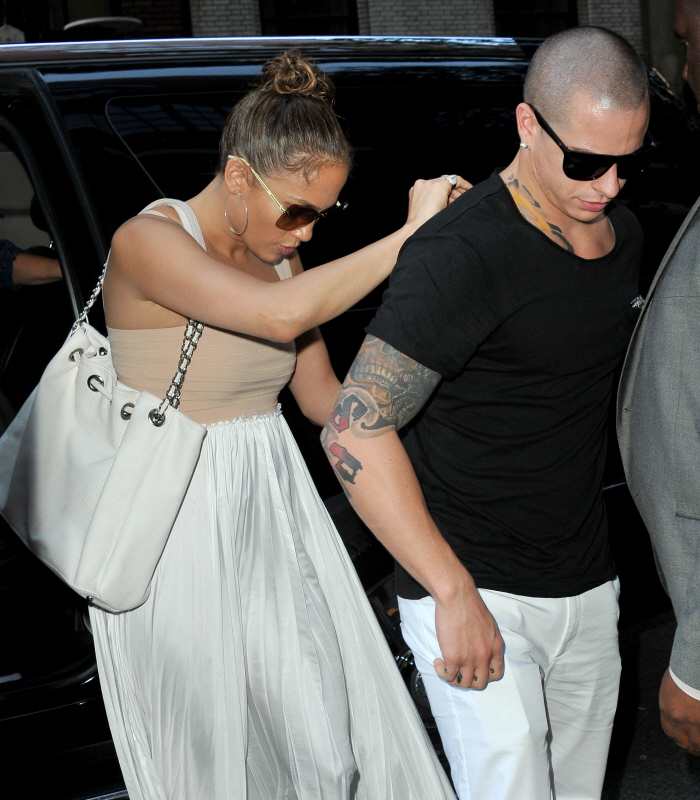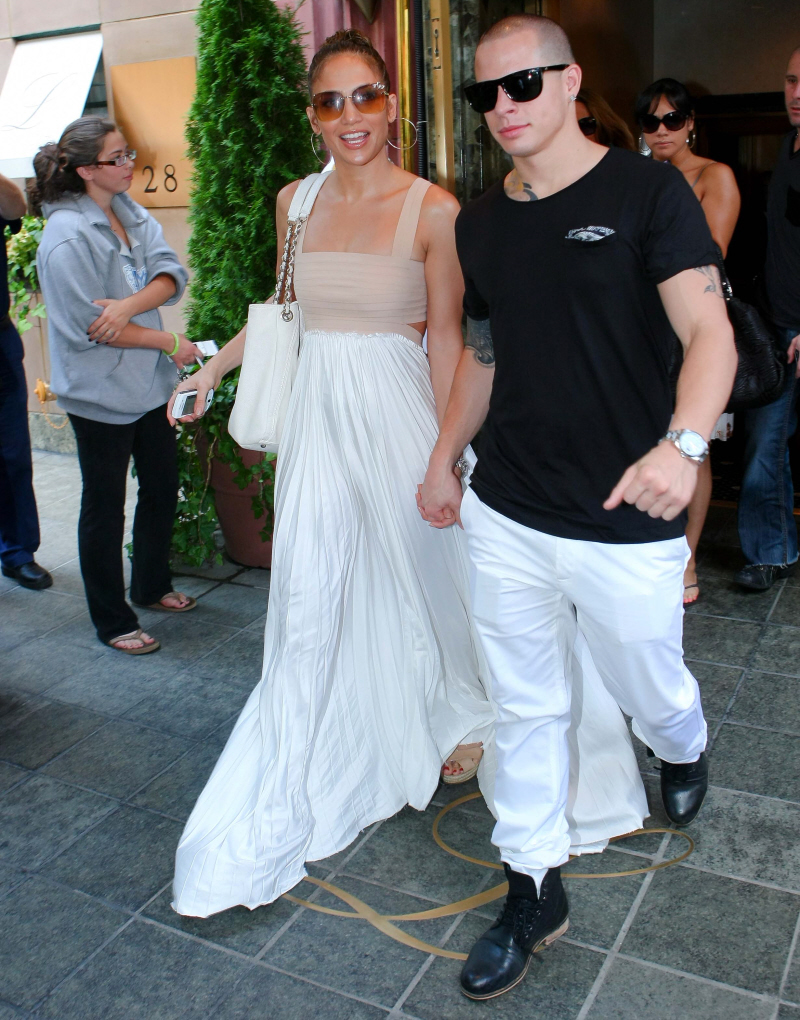 Photos courtesy of WENN, Fame/Flynet.