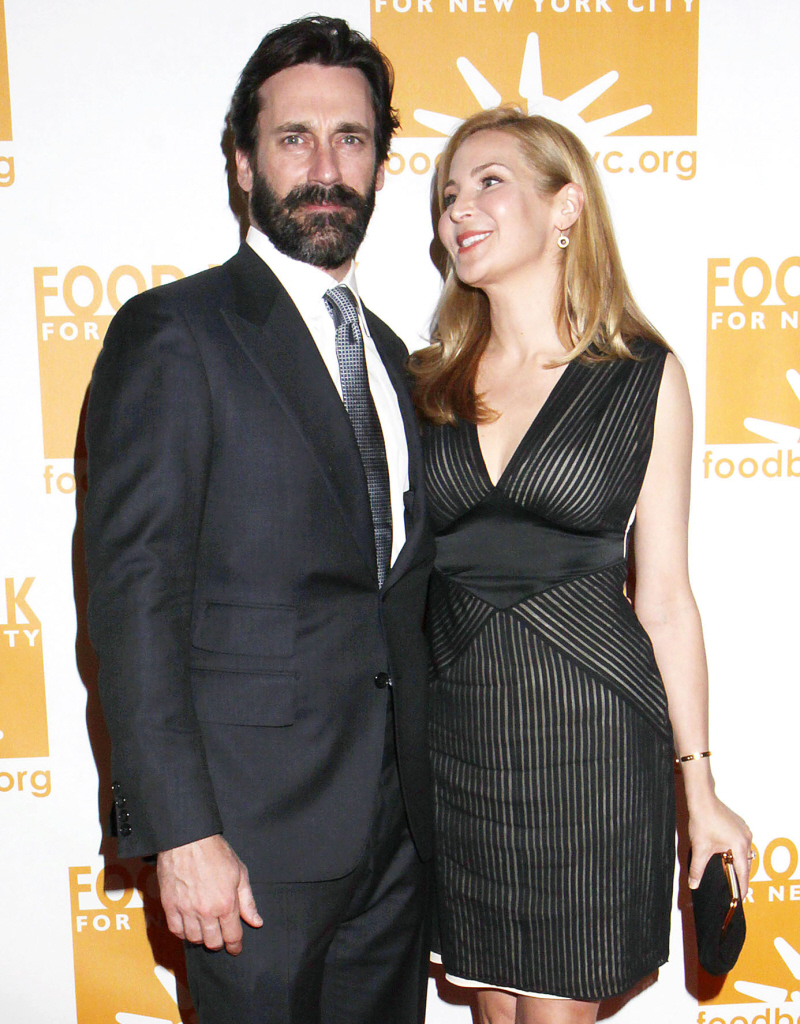 A few weeks ago, Lainey had a blind item that some of you contacted me about. Which is weird, because A) I didn't write it! and B) I SUCK at blind items. I'm really bad at guessing them – I always try to make the answer "Brangelina". Anyway, this particular blind item was about a dude who has a public image of being loyal, trustworthy and faithful to his girlfriend/wife, but as it turns out, he's actually off having affairs with costars and chatting up younger girls after a few drinks. I won't even bother to tell you my initial guesses (Brangelina and RDJ, for real), but a lot of you guessed Jon Hamm. And I'm pretty sure you were right. How do I feel about the idea that Jon Hamm might have been screwing around on Jennifer Westfeldt the whole time he was making my panties explode with all of his feminist talk? Honestly, I wasn't as upset as you'd think. Anyway, as it turns out, some other people have noticed that The Hamm Dong is acting like a single dude lately:
Jon Hamm won't find out if he's TV's best actor until Sept. 23. But there's one thing he's definitely talented at — acting like he's a single man. Although he's been in a serious relationship with girlfriend Jennifer Westfeldt for almost 15 years, Flash has learned exclusively that Hamm has been hitting the bars hard in recent weeks, chatting up pretty women who aren't his girlfriend.

Hamm first raised eyebrows while visiting Kansas City, Mo., for baseball's All-Star Game. Flying solo at a Yahoo-sponsored VIP party at CrossroadsKC at Grinders on July 8, he chatted up a hot blonde wearing a sheer shirt — a dead ringer for his absent girlfriend.

"He was super nice!" the woman told Flash. "I joked with him about taking a picture with a Jayhawk," the University of Kansas mascot, since "there is a slight 'border war' between [Hamm's alma mater] the University of Missouri and the University of Kansas, and he was a great sport about it." The two even posed for a cozy picture. "Many, many of my friends are jealous of that one," she said.

Later that week, he got up close and personal with a gorgeous brunette in Rome. Photos from the OCTO The New Architecture of Time by Bulgari dinner on July 13 show Hamm getting handsy with gorgeous Italian actress Anna Safroncik. Westfeldt was nowhere to be seen.

One week later, he was at it again during at night out at Hot Bird in Brooklyn, N.Y., on Thursday, where he was accompanied by a statuesque blonde — again, not Westfeldt. "He didn't even really want to go out, but I convinced him," she was overheard bragging at the bar on Monday. Once there, she said, he pounded lagers and "was surprised nobody was coming up to him!"

But apparently, he soon found a solution to that problem. Accompanied by fellow actor pals Jon Glaser and Eugene Mirman, Hamm hit on the female bargoers, according to Twitter user @crashnabula. "They had no game either," he tweeted the next day. "They just bought drinks for every mediocre girl they approached, and the girls dipped after 10 min of convo."

All just a bit of innocent conversation? Perhaps. Or maybe he was just in character as mad man Don Draper. But with the recent blind items and Internet buzz surrounding Hamm, his secret nights out are sure to come under even more scrutiny.
Doesn't it sound like Jon and Jennifer are actually on a break? Do people who have been together some-odd 13 years go on "breaks"? I'm looking for the timeline… Jon and Jennifer seemed very much "together" while they were promoting Friends With Kids, the film that she wrote, directed and stars in (with Hamm). That film came out in March, and I believe they were both in England in June to promote the UK release too…? The last photos we have of them together are from June 20th. More than a month ago.
So… what are the chances that they broke up soon after they finished promoting her movie? What are the chances that they're still "together" and she just turns a blind eye to his infidelities and casual flirtations? If Jon is screwing around and he's putting her through a lot of crap, then he's a douche, for sure. But what if it's slightly more complicated than that? I don't know… I just can't bring myself to completely slam the guy, mostly because Westfeldt has always struck me as annoying and a major clinger. I'm not saying she deserves to be treated badly or anything like that, but maybe she knows all about Jon's habits and she stays because she's just that kind of girlfriend, you know? I'm not going to rile up the sisterhood when it's possible they have some kind of "agreement" where he gets extras.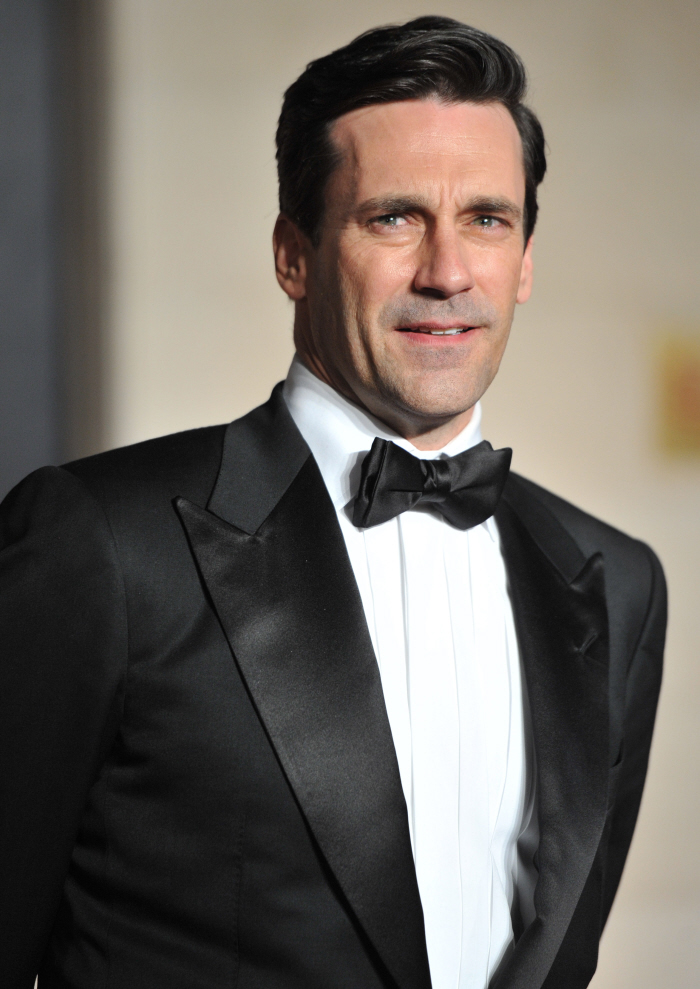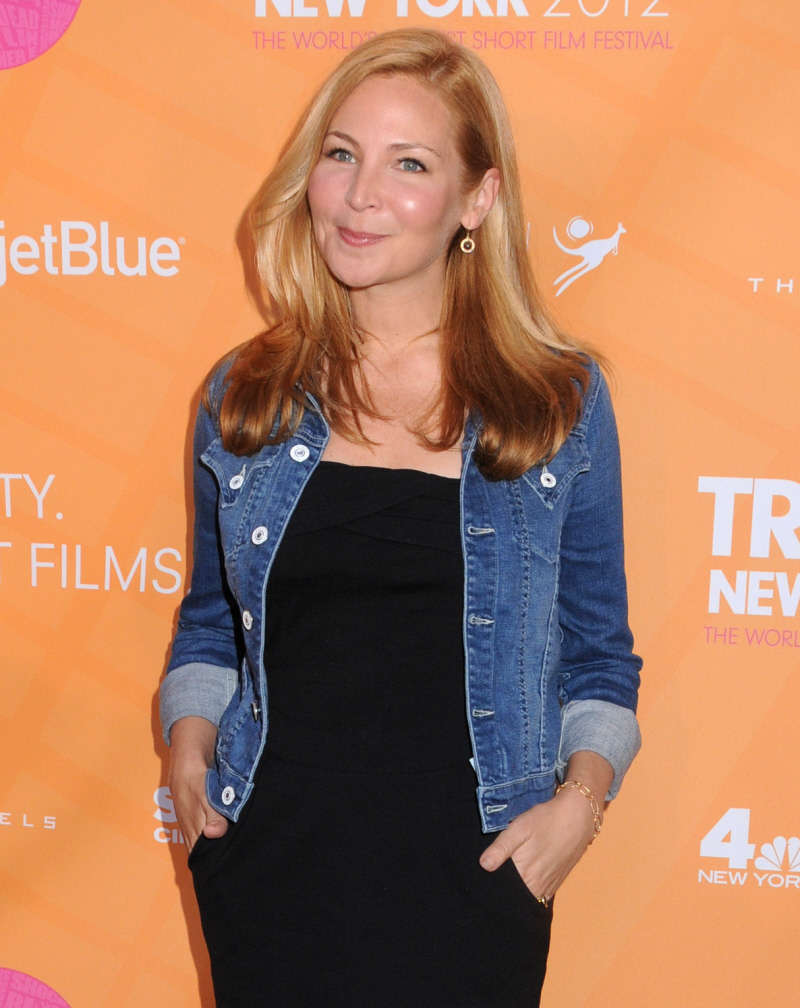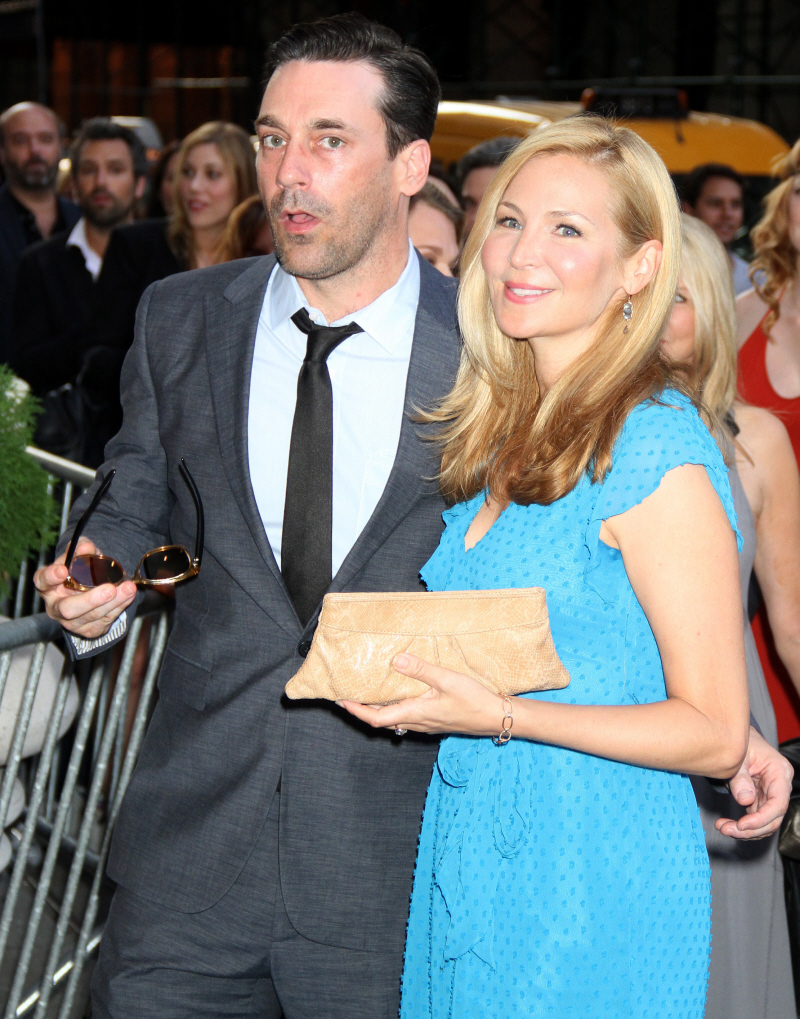 Photos courtesy of WENN.