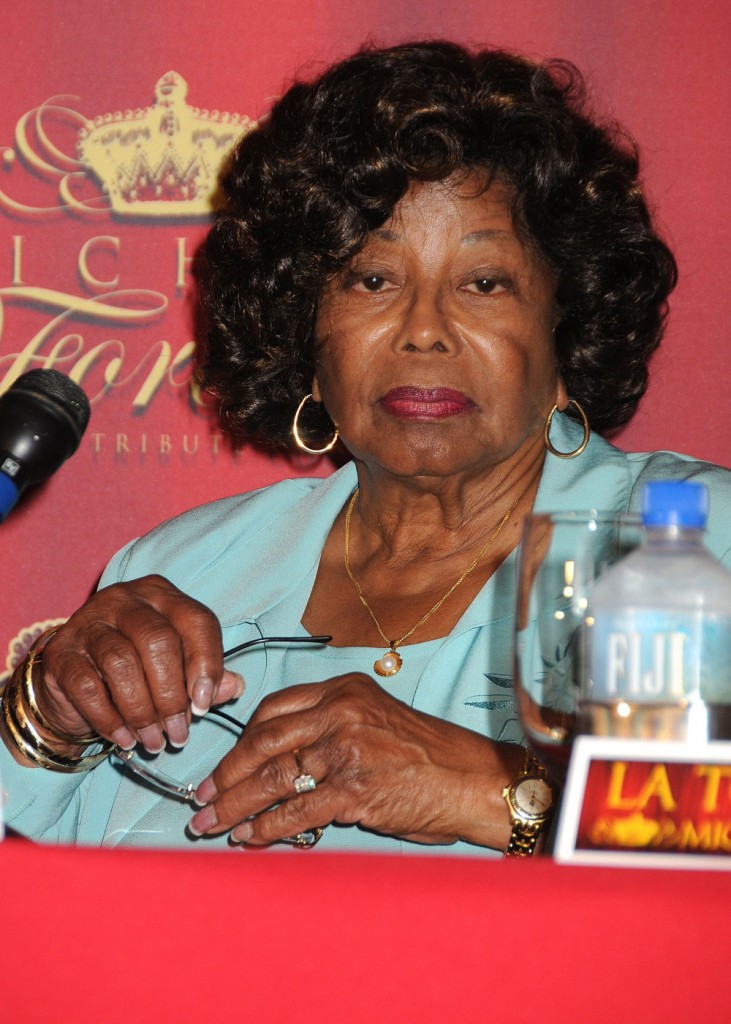 Another day, more countless stories in the latest Jackson family saga. As you know, matriarch Katherine Jackson, 82, went 'missing' and was separated from her grandchildren for over a week. Four of Michael's siblings are challenging his will, the same four who took Katherine to Arizona for a 'rest.' MJ's children are upset that their grandmother is gone, and they refused to leave their home after a confrontation with aunt Janet, and uncles Jermaine and Randy on Monday.
The latest news is that Katherine has spoken out to the press to deny that she was missing. (video is above) She claimed, unconvincingly, that it was her idea to give up her phone for a week. She's also been stripped of guardianship of the children, and the $86,000 a month that the MJ estate pays her for that, after a judge issued a temporary order to appoint Tito's 34 year-old son, TJ, guardian. Here's a breakdown of the major developments.
Katherine says she's fine and that the trip was her choice
Katherine made a prepared statement to ABC news from the Miraval spa in Arizona where she's been staying. She was flanked by her daughters Rebbie and Janet, her son Jermaine, Rebbie's daughter, and a spa employee. The ABC journalist was not allowed to ask a single question. Katherine said that she's not being held against her will, that she willingly gave up her phone, and that her assistant kept in touch with the children while she was away.
Katherine claims that the handover of guardianship is "based on lies"
Katherine is of course upset to lose guardianship, and claims the handover is "based on lies." She seems to think it's some kind of plot against her, and given all that's going on with this family it may well be. She also said that someone fired the cook, the housekeepers, and the nanny while she was away. You can read her full statement here, and a video is here and above. She says she's returning to be with her grandchildren. Radar claims Katherine won't be returning to the rental home where she was living with her grandchildren and will be staying at "The Jackson family compound in Encino."
According to Paris' most recent tweets, Katherine has returned to the rental home in Calabasas where she was previously living with the children. It's unclear if she will be staying there.
Katherine called grandchildren yesterday, sounded "drunk," tried to replace their security team with Janet's staff
Katherine placed a call to her grandchildren yesterday. TMZ has her calling twice, at 2am and 4am Wednesday morning. Radar doesn't have a time frame, but also claims that Katherine sounded drugged or drunk, which is concerning since she's a Jehovah's Witness and they don't drink alcohol. (At least they're not supposed to get drunk or something.)
Radar's source says that "When Paris spoke to Katherine last night she sounded like she was drunk. Paris repeatedly asked her, are you ok, and Mrs. Jackson was slurring her words. I was told that it appears that Katherine was given alcohol during the time she was staying at Miraval, and remember, it was stated in court today that she had recently been diagnosed with high blood pressure. Katherine is extremely upset and distraught to learn that she lost custody of the children, but is hopeful she will be re-instated as their legal guardian very shortly."
TMZ claims Katherine called the house and tried to replace the children's security team with Janet's staff. Ridiculous. Here's their story. (Update: Trent is Katherine's nephew.)
Sources involved in the situation tell TMZ … people in the house were "alarmed and nervous" after hearing Katherine sounding heavily drugged.

In addition to attempting to 86 the security team, Katherine ordered Trent Jackson off the property. You may recall, Jackson's security — and Trent in particular — thwarted Monday's attempt by Randy, Jermaine and Janet to take the kids to Arizona.

Our sources say the prevailing view is that Randy and company have drugged their mom.
[From TMZ]
MJ's kids and his three brothers who aren't in on the scheme aren't buying it
As we heard yesterday, Tito, Marlon and Jackie do not agree with the way that Jermaine, Randy, Janet and Rebbie have contested the will. They're extremely concerned that they've been blocked from contacting their mother while she's been in the care of their siblings. Paris recently retweeted a message from her uncle Marlon:
"I'm tired of not knowing where my mom is. I did speak with her last night but she didn't sound like herself. I was told by Janet, Randy and Jermaine that I could not see my mom. Doctor's order. But I see them on television with her. How come they could not call me so I could be with her as well."
Katherine is back with her grandchildren, but may not earn guardianship back
Paris tweeted at about 11:50 pm PST that her grandmother was back. So I guess we can assume she's returning to the rental home with her grandchildren, although it's hard to tell what's going on.
As for what's next now that a temporary guardian has been appointed in Katherine's place, TMZ claims that this whole plot to gain control of Katherine and contest the will may have backfired, because Katherine stands to lose all the perks she was getting from the estate for caring for the kids. (E! has child support at $86k a month, but TMZ claims she doesn't get that money directly, just the 'perks,') Here's their story:
The judge is now in position to strip Katherine of guardianship altogether. If that happens, the executors will almost certainly petition the court to funnel the money in TJ's direction, since he would be caring for the children.

Katherine never had control of the money for the kids, but she enjoys a lot of the perks the kids get, and that goes away if she loses guardianship. She would still, of course, retain the allowance he personally receives from the Estate.

Short story … Randy, Jermaine, Janet and Rebbie set out to turn Katherine against the estate so she could get more money during her lifetime — money she could dole out to them — but the plot may have actually screwed Katherine.
[From TMZ]
Also, 84 year-old Joe is back! He came in from Vegas to stay in the Encino compound, not the home where the kids are living in Calabasas. I can't with this family. This is outrageous. Janet, Rebbie, Jermaine and Randy should be ashamed of themselves. This is all about money, and it's hard to see otherwise at all.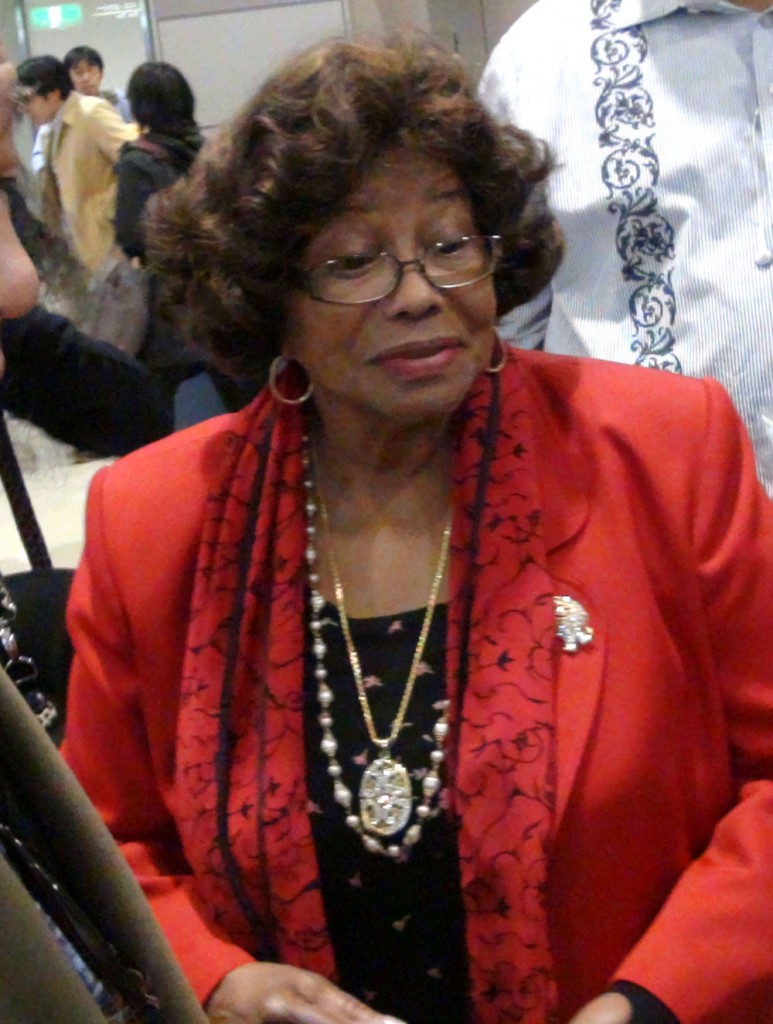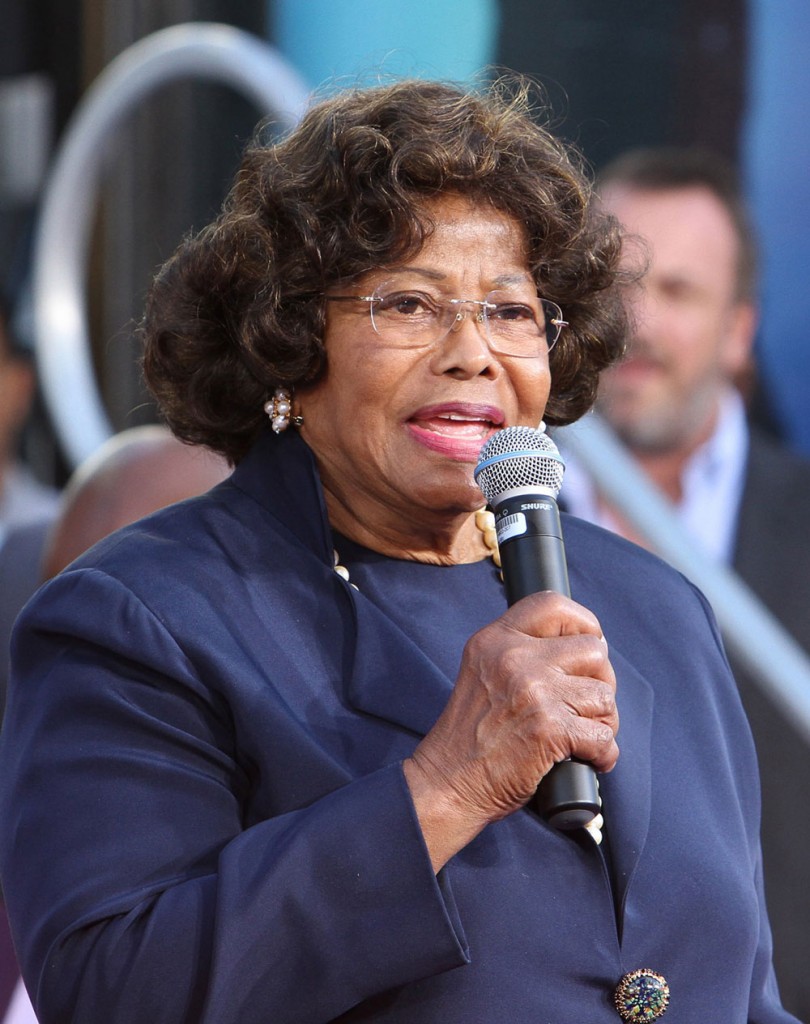 These photos are from April, 2012, and July and November, 2011. Credit: WENN.com