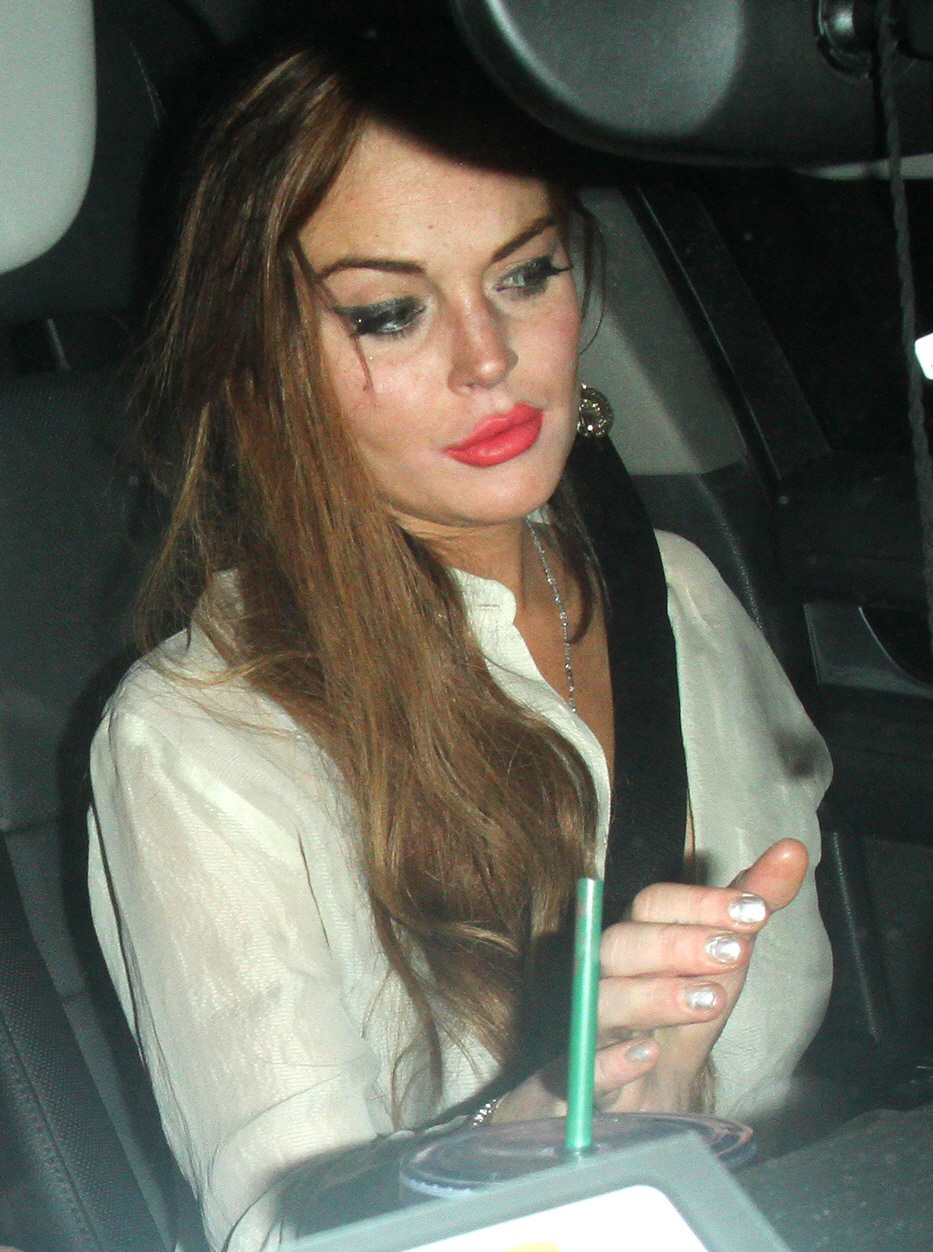 Have you ever gotten into a "it barely happened" fender-bender? I have. When I was parallel parking several years ago, I put a 2-inch paint scrape on a HUGE PINK SUV that was parked (OVER THE LINE) and the girl behind the wheel freaked the f—k out. I tried to give her my information and she insisted that we call the police because she didn't trust me and my attempt to calmly and efficiently offer to pay for the cost of buffing out the minor paint scrape. She called the cops and told them I tried to "leave the scene of an accident". The cop looked over the "damage" (I swear he laughed at her) and he basically told her that it wasn't really an accident, and suggested that she just take the information that I offered and take me up on my offer to pay.
My point? That's something that happened to me in the middle of the day, with two sober drivers involved in a minor incident, and even then the cops were called and it became a "thing." Yet for whatever reason, Lindsay Lohan crashes her crackmobile every two seconds, gets charged with felonies, drives drunk, stoned and crackie, and SHE STILL HAS HER LICENCE. She's still allowed to drive around. My other point? Crack bitch got into another accident. This time it was minor (she didn't hit any babies), but she was still allowed to just drive on. No cops were called. The other driver didn't even get her information.
Call Guinness … Lindsay Lohan was just involved in her 5,412th car accident — but luckily, this one didn't require tow trucks or ambulances.

Here's the blow-by-blow: accident-prone Lindsay chose to get behind the wheel of her black Porsche Panamera after a shopping trip in Bev Hills this afternoon.

A short while later, while cruising down Sunset Boulevard, Lindsay tapped the back of a silver Mustang … that wasn't moving.

A woman in the Mustang says, "We were sitting at a light and somebody hit us."

The woman says a male passenger in Lindsay's car apologized and left his phone number … before telling her they had to keep going because paparazzi were following them.

The Mustang's damage appears to be extremely minor and cosmetic. It's unknown if Lindsay's car suffered any bumps or dings.
WTF? So "the paparazzi are following me" is an excuse to not exchange information? How is it possible that Lindsay can continue to pull this kind of dumb crackie BS constantly? Did the LAPD simply give her a "Crackhead For Life" pass?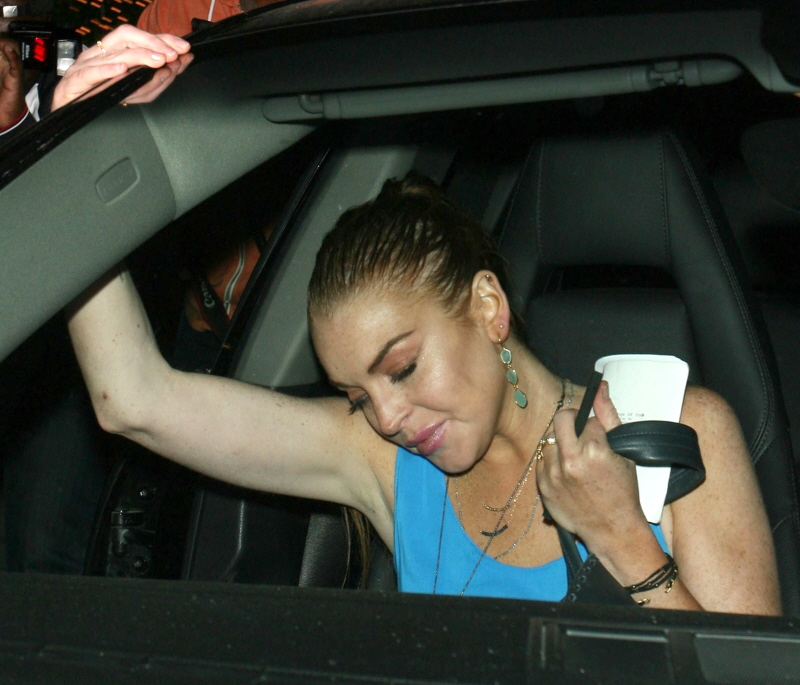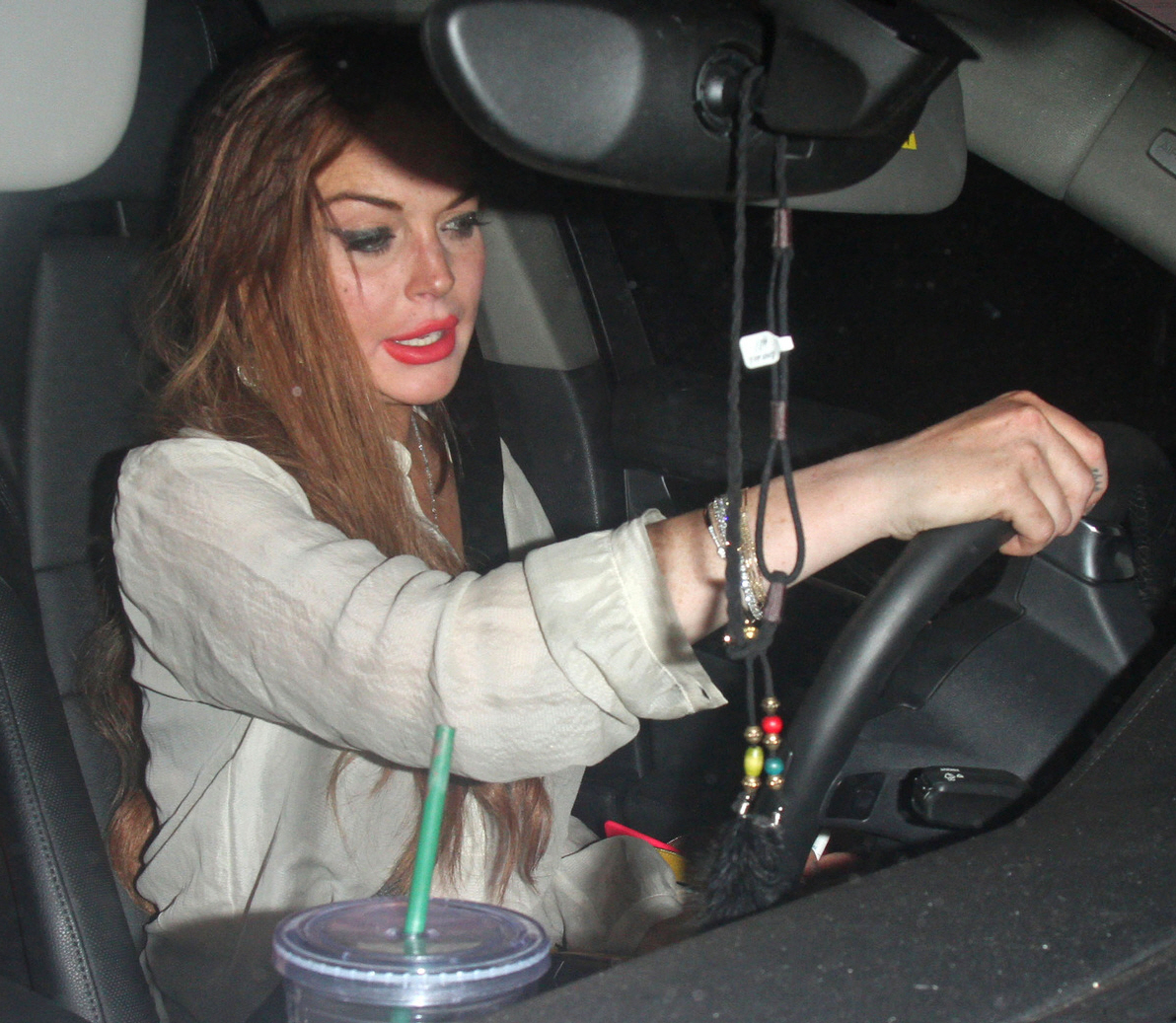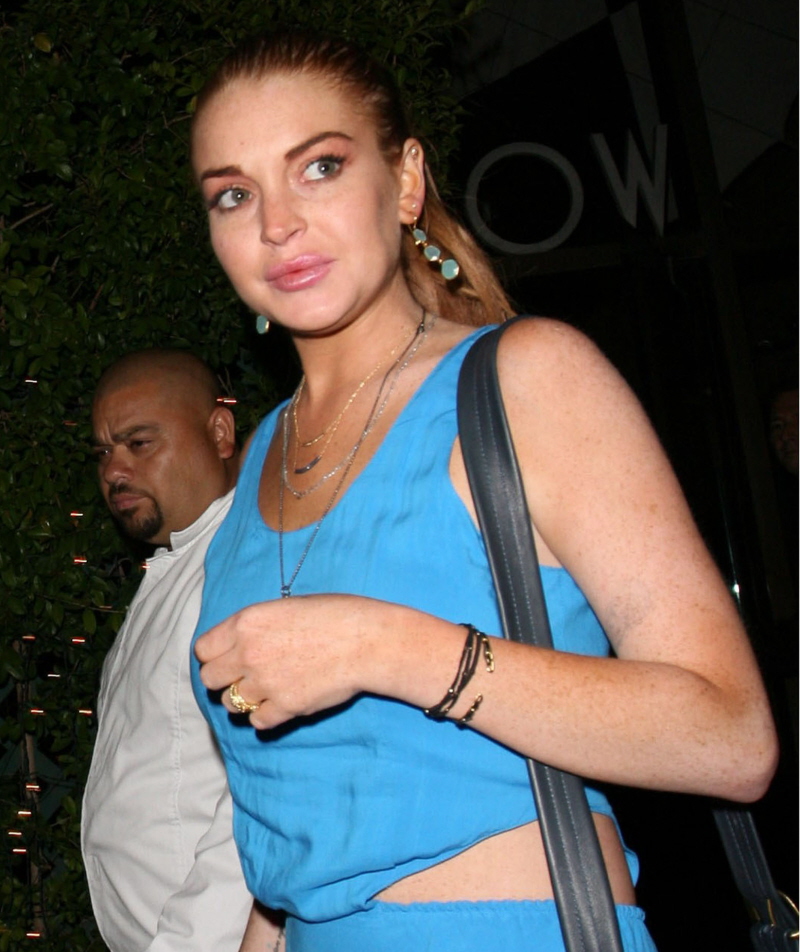 Photos courtesy of PCN.