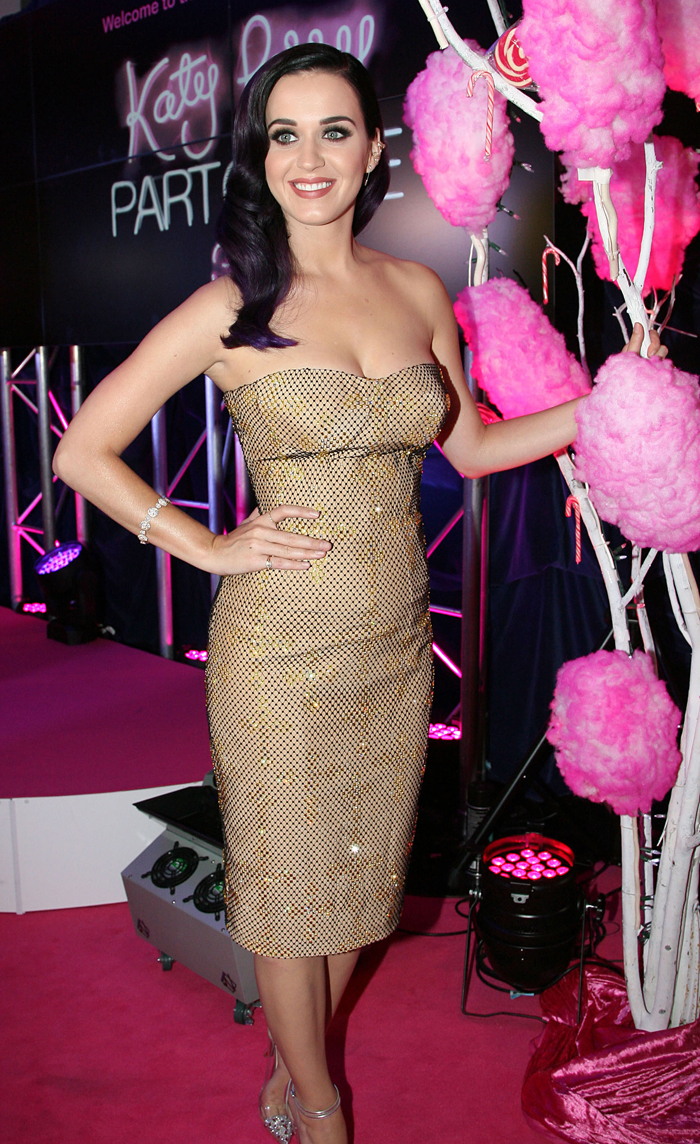 Honestly, I can't stop laughing at this story because it's the perfect storm of ridiculousness that also possesses the misfortune of very likely being true. As we're all well aware, John Mayer is very adept at scooping up damaged young ladies and then doing, well, whatever he does to them, but let's not waste precious brain cells digesting the possible physical permutations. Most recently, he's done a number on Taylor Swift and Jennifer Aniston and then tried (but failed) to get ahold of poor Jennifer Lawrence. All along, he's the kind of douche who claims to not even recall speaking of his David Duke c*ck. Because, let's face it, that admission would be too gauche.
Who's up next on John's douchey agenda? Katy Perry. Hilarious but believable, right? The dude had better be careful, lest he ends up the subject of yet another passive-aggressive pop song, right? Here's the story from Us: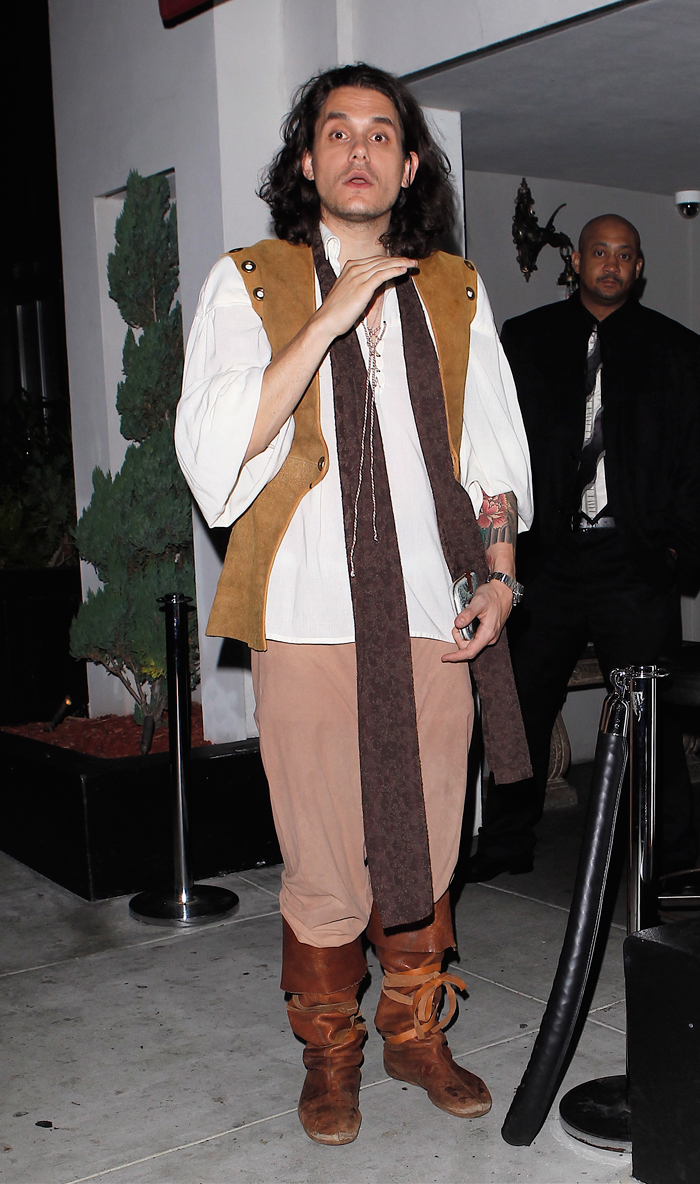 Katy Perry's last Friday night was a memorable one: She spent it with John Mayer!

Days after her divorce from Russell Brand was finalized, she joined the singer July 19 at West Hollywood's Soho House. "They were affectionate, holding hands and cuddling!" says a witness. The duo had an encore the next night, when the Montana-based crooner, 34, shared pizza with Perry, 27, at her house. If it all seems a little rushed, consider that Perry — also casually seeing musician Robert Ackroyd — has had a thing for Mayer for years.

And onlooker recalls a flirtfest at NYC's Goldbar on September 11, 2009, when "she made it her mission to hook up with him." However, they left separately — then Perry hit it off with Brand the very next day. While Mayer's rep says "they're not dating," Perry is plowing ahead. Says the insider, "She nailed down her crush!"
[From Us Weekly, print edition, August 6, 2012]
I can totally (and I mean totally) buy that Katy has been secretly pining over John Mayer for years. He's such a douche, you know? Maybe he's really "The One Who Got Away." Ugh, I just grossed myself out. Seriously though, these two would make beautiful babies, but it's just a good thing that neither one of them has much interest in procreating. Can you imagine?
Speaking of bad boys, TMZ has just announced that Katy's ex-husband, Russell Brand, will formally be charged with a felony for the March incident when he allegedly smashed a paps cell phone into the window of a Nawlins shop window. Russell has already hired a "high-powered New Orleans attorney" to fight the charges in this case, for he faces a possible 6 months in jail if convicted. And yet … Chris Brown still roams free.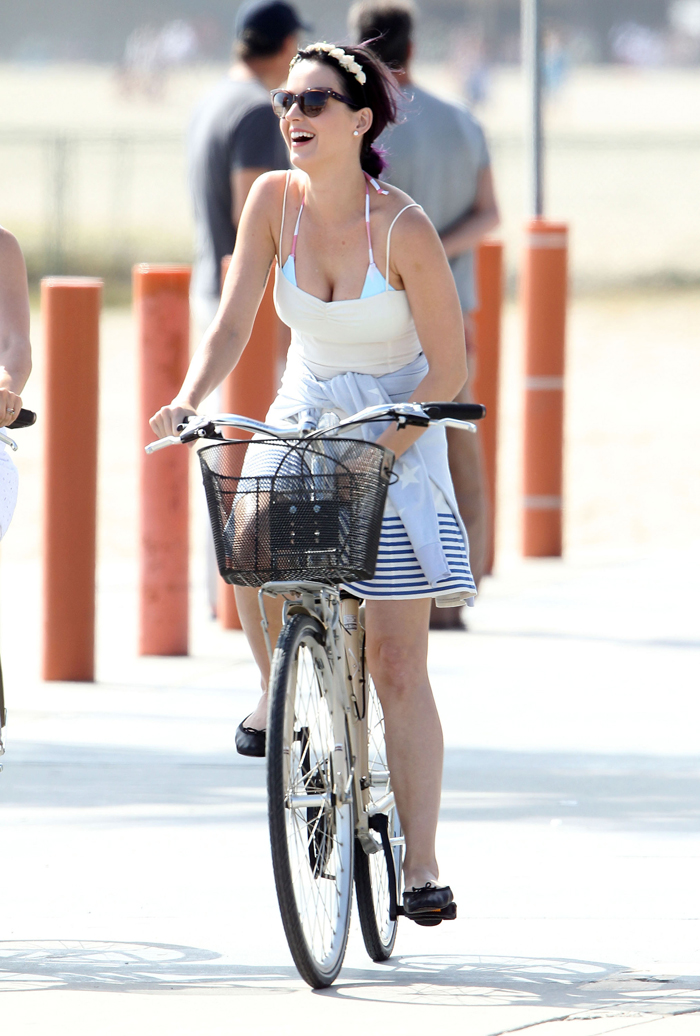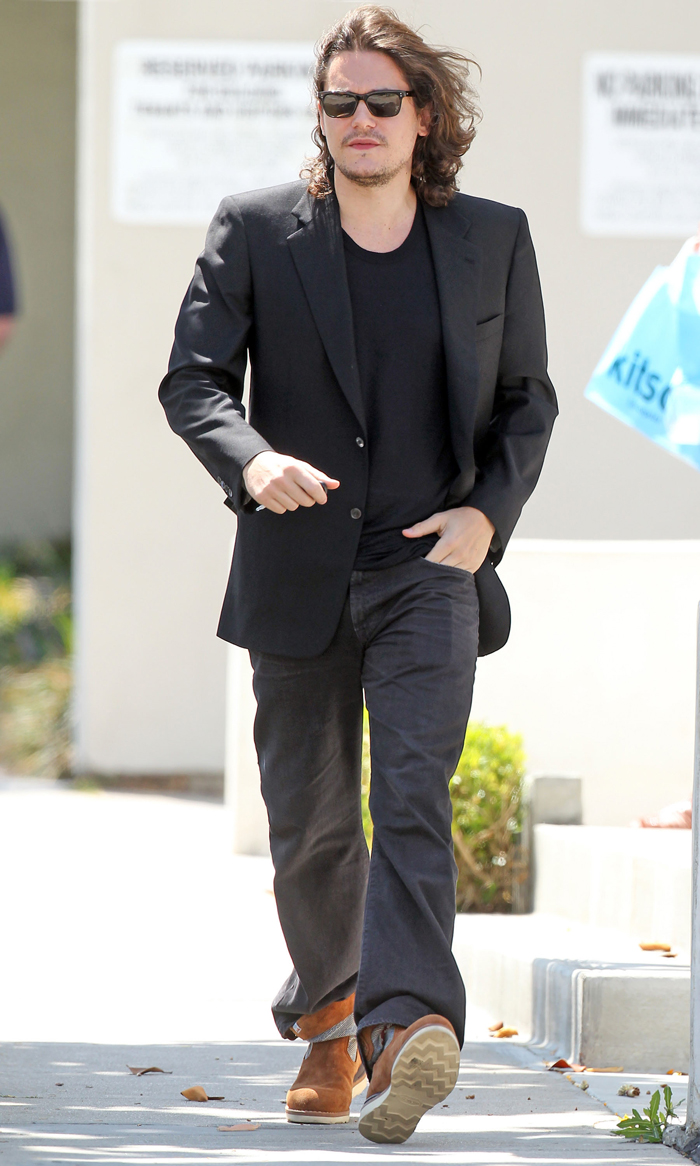 Photos courtesy of Fame/Flynet and WENN