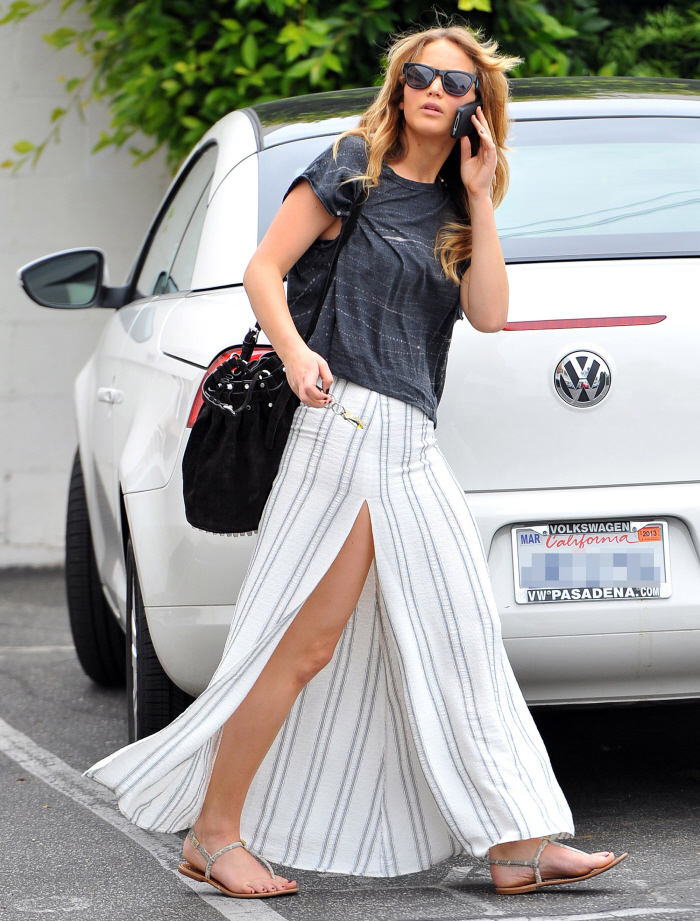 For yesterday's links, I used some hilarious photos of John Mayer looking like he had wandered out of a Renaissance Fair, complete with Robin Hood boots, billowy pantaloons and an olde leather vest. As some pointed out, John was coming from a costume-necessary event – it wasn't a party though. He was coming out of the Medieval Times, which, from what I gather, is a dinner and show in which guests can gnaw on a giant chicken leg whilst observing a jousting match or something. Guess who else was there? Jennifer Lawrence. And Radar claims that Mayer was trying to rub his douche all over her. GAH. Stay away, J-Law.
Looks like lusty lothario John Mayer has set his sights on a new target after he was spotted flirting-up a storm with Jennifer Lawrence, RadarOnline.com is exclusively reporting.

And, what better way to woo a fair maiden than by dressing like Friar Tuck? John, Jennifer and a group of rowdy pals hit the Medieval Times in Los Angeles on Saturday night, each dressed in clothes straight out of 1350, but Mayer only had eyes for the Hunger Games hottie.

You could scarcely tell John's body is a wonderland under his puffy shirt and knickers tucked into lace up boots, and Jennifer was the fairest of them all in her delicate bodice. John paid special attention to Hollywood's latest 'It' Girl all night and she was clearly loving the attention!

"It was almost like she was a little nervous being around him. She kept giggling and covering her mouth. It was cute," an eyewitness dishes. "And John was eyeing up Jennifer like he was a dog and she was a juicy pork chop! When he lays on the charm he lays it on real thick!"

Of course John was busting out his best moves and impressing everyone with his famous wit. "He's really well read so he kept using his knowledge of the medieval era to make puns and crack everyone up. He was even putting on an English accent at times and ordering 'beer-eth.' Jennifer thought he was a riot. It was like a freshman having a crush on the captain of the football team."

Alas though, Mayer did not take his fair maiden that night, as he went out carousing with his cast of merry men at the Palihouse in West Hollywood after the jaunt.

But, another source recently spotted Jennifer shopping with John and Zooey Deschanel on trendy Melrose Avenue. "John could hardly take his eyes off Jennifer. It looked like he was totally smitten!

"At one point he was walking along behind her and massaging her shoulders."

However, this could be one lady that won't fall for the singer's well-honed charms. Lawrence has been dating Nicholas Hoult, 22, for the past two years and according to reports the couple are "madly in love."
"Jennifer thought he was a riot. It was like a freshman having a crush on the captain of the football team." Ah, to be 16 again. I think I've said this before, but I probably would have fallen for Mayer's act when I was 15 or 16. I wouldn't have fallen for it at the age of 21, which is how old Jennifer Lawrence is. Because once you've been the recipient of a creepy come-on by an older douche like John Mayer, once is enough. You fall for it when you're a teenager, but you learn those lessons fast. Basically, I'm saying that I don't believe Jennifer Lawrence was falling for it. I think she was being nice to the creepy older douche who wouldn't leave her alone. I think she's very happy with Nicholas Hoult. But that isn't stopping John Mayer from trying to get these young women to pay attention to his David Duke dong.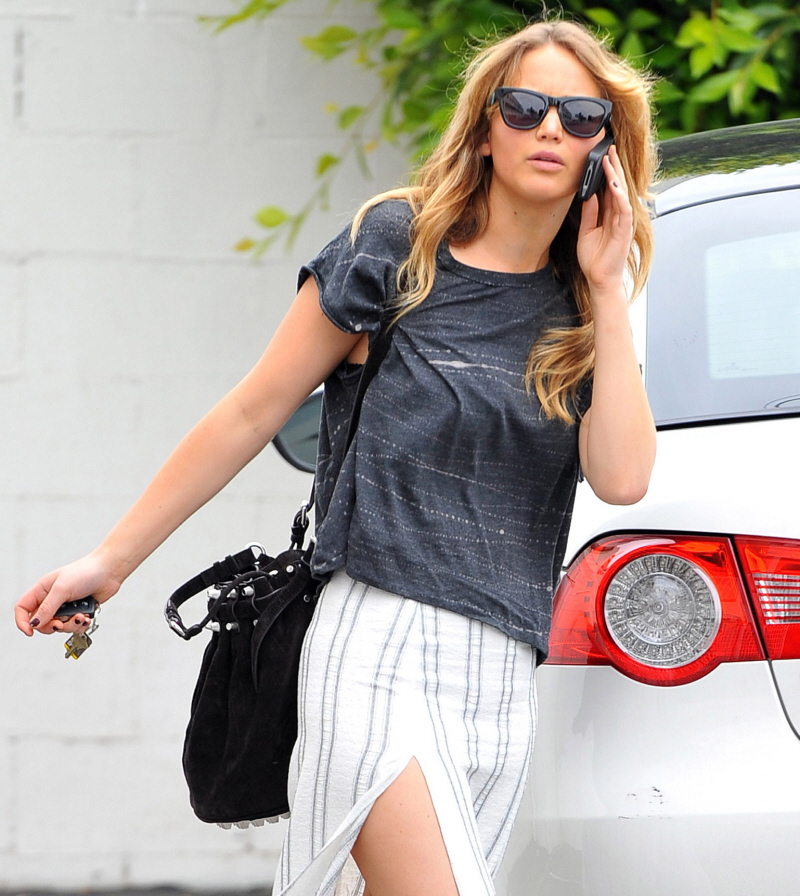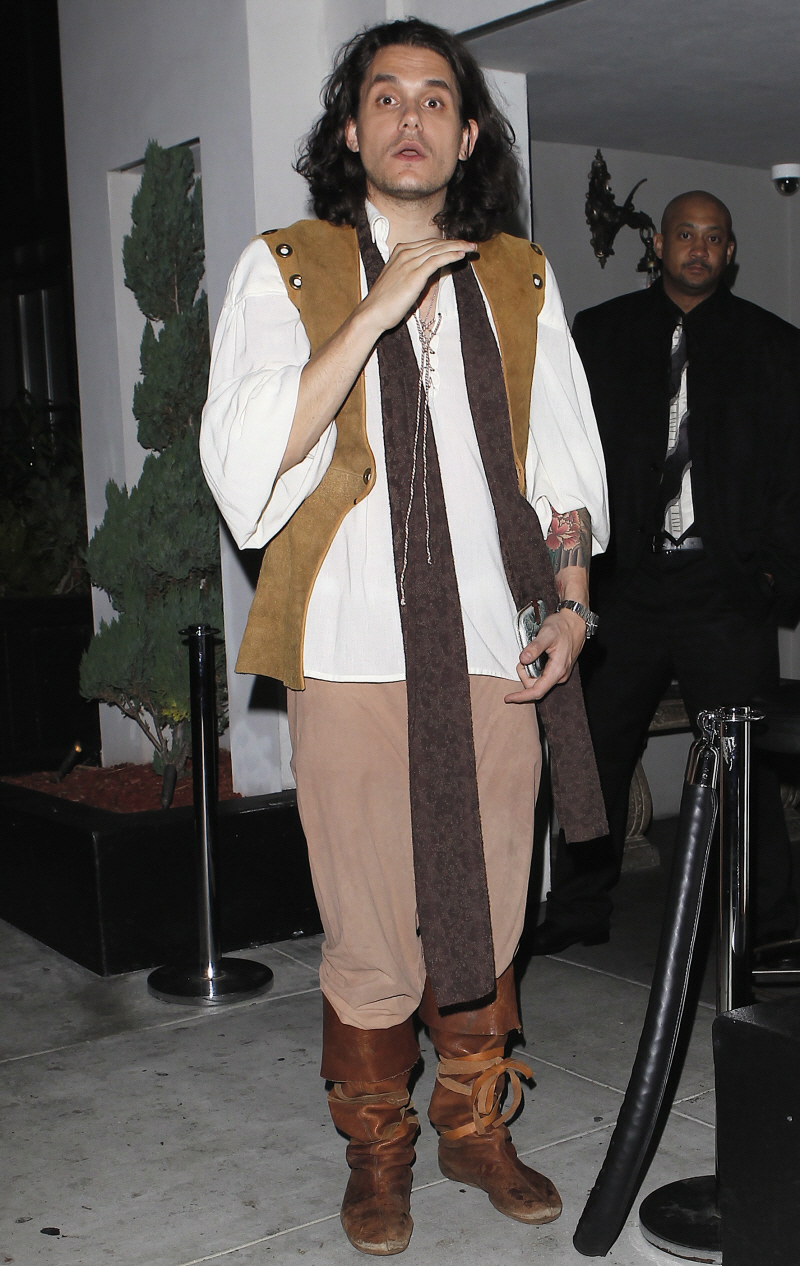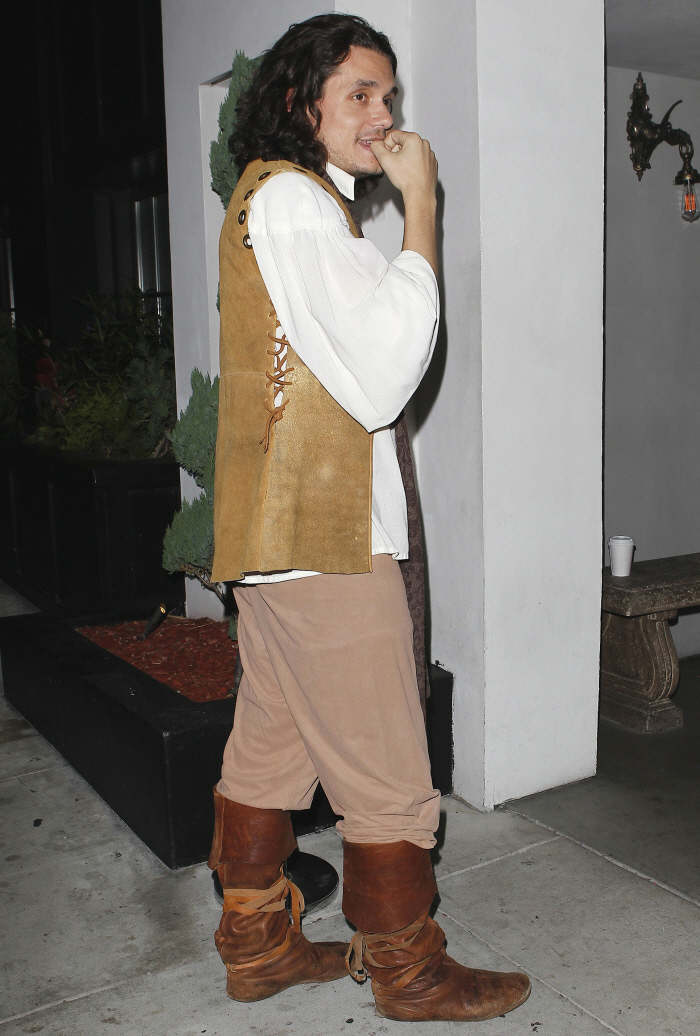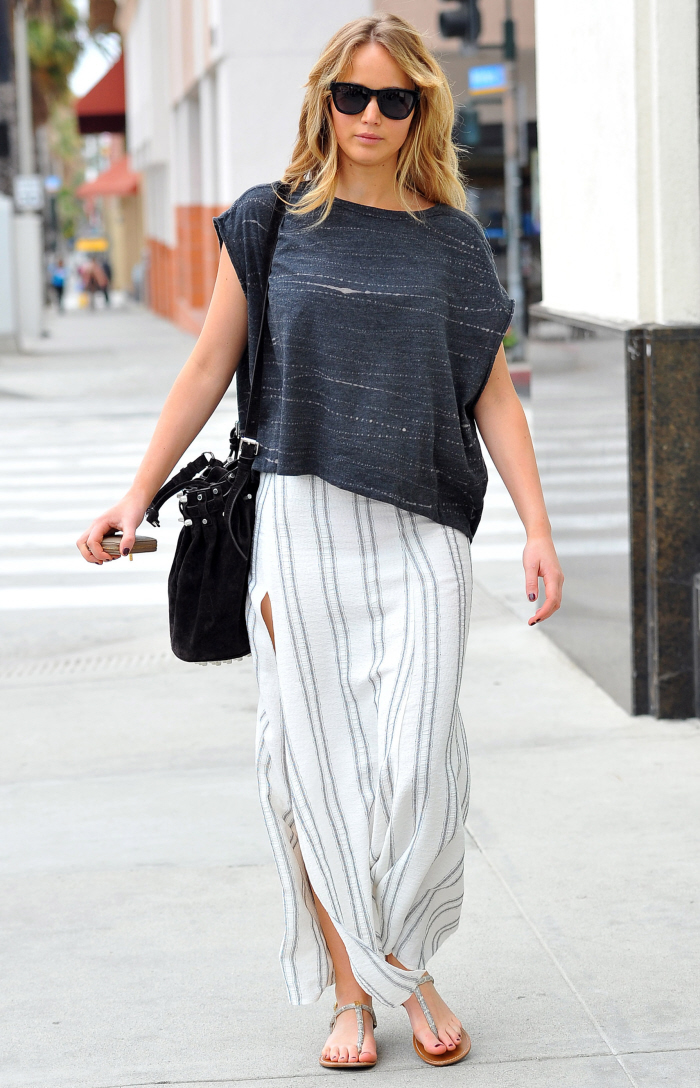 Photos courtesy of WENN.