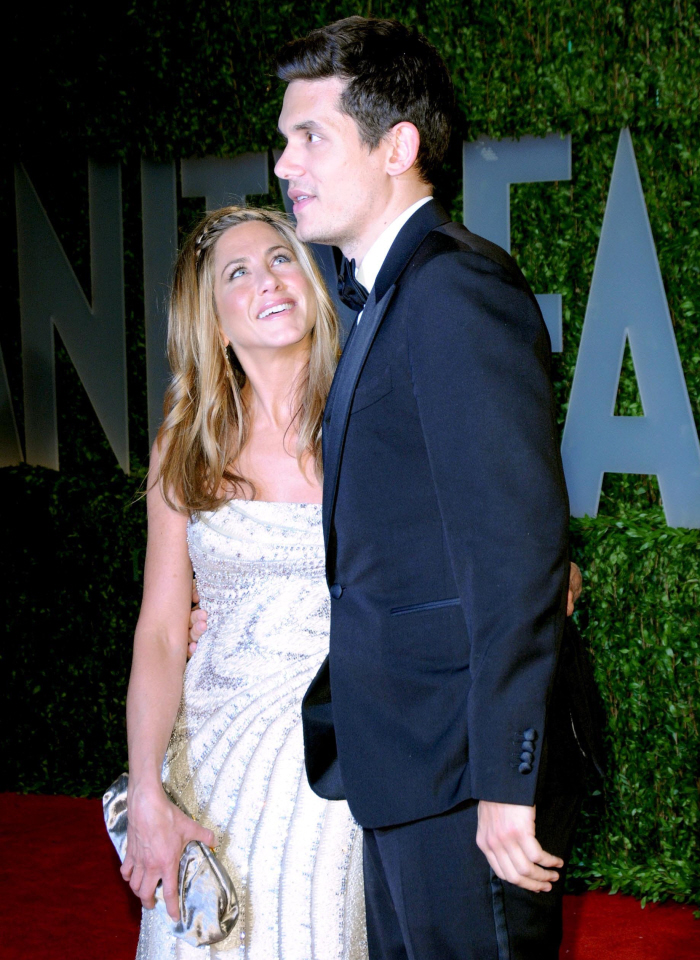 Back in 2010, John Mayer did "The Playboy Interview" and he spoke "off the cuff" at length about himself (his favorite topic), race, love, his ex-girlfriends, "hood passes" and whether or not he's gay. It's totally worth it to go back and read just some of the selected excerpts from that controversial interview which changed his career forever, by the way. The Playboy interview was the beginning of the end for John Mayer – he limped along for the rest of the year, but over the course of 2011 and the beginning of 2012, he's been pretty quiet. People really wanted him to go away after he offended everybody in the Playboy piece, and once he disappeared, he stayed gone long enough for people to miss him.
Anyway, Mayer has a new album coming out called Born and Raised. Apparently there's a song called "Shadow Days" about his relationship with Jennifer Aniston. Back in the 2010 interview, he spoke about their relationship too, saying:
"It's been a deep relationship, and it's no longer taking place at all. Have you ever loved somebody, loved her completely, but had to end the relationship for life reasons?… I'll always be sorry that it didn't last. In some ways I wish I could be with her. But I can't change the fact that I need to be 32. Parts of me aren't 32. My ability to go deep with somebody is old soul. My ability to commit and be faithful is old soul. But 32 just comes roaring out of me at points when I don't see it coming. I want to dance. I want to get on an airplane and be like a ninja. I want to be an explorer. I want to be like The Bourne Identity. I don't want to pet dogs in the kitchen."
[Playboy via previous Celebitchy post]
I took that as Mayer saying he dumped Jennifer (for the second time – the first time was when he dumped her and gave an impromptu press conference about it in the summer of 2008) because she was too old and stuffy for him – he wanted to be "32" and not be settled into a routine with the dogs. So what is Mayer saying/singing about Aniston now?
John Mayer is finally ready to let go of Jennifer Aniston — in song. Although they split nearly three years ago, the 34-year-old singer (whose exes also include Jessica Simpson and Jennifer Love Hewitt) penned his single "Shadow Days" (from the album Born and Raised) with Aniston, 43, in mind.

"Shadow Days is about Jen," a source tells Us Weekly. "It really took him a long time to get over her. He really loved her a lot."

Sings Mayer in the song: ""You find yourself alone. . . I found myself in pieces/ On my hotel floor/Hard times help me see/I'm a good man with a good heart/Had a tough time, got a rough start/And I finally learned to let it go."

Explains the source: "He wrote the song as a farewell letter knowing [Jen] would hear it. Ultimately he's done a lot of self reflection though and it he realizes they weren't right for each other."

The rocker and the Horrible Bosses actress first got together in April 2008 and, after multiple breakups, called it quits for good in late 2009. Aniston has been happily ensconced with Justin Theroux for over a year now.

"[John and Jen] weren't right for each other, but he is really a good guy."

After high-profile flameouts both Simpson, 31, and then Aniston, Mayer is done dating celebs, the source adds. "He's looking for a nice, non famous girl he can relate to. . . He loved [Jen and Jessica] both but it really affected him emotionally and it wasn't worth it."
[From Us Weekly]
Yes, it took Mayer so long to get over Aniston… except that he was quietly hittin' it with Taylor Swift for months and months around the time that he was so devastated because of Aniston?
Oh, "Shadow Days" has a video too! It seems like the song is about looking back on a breakup and being happy with how your life turned out post-split?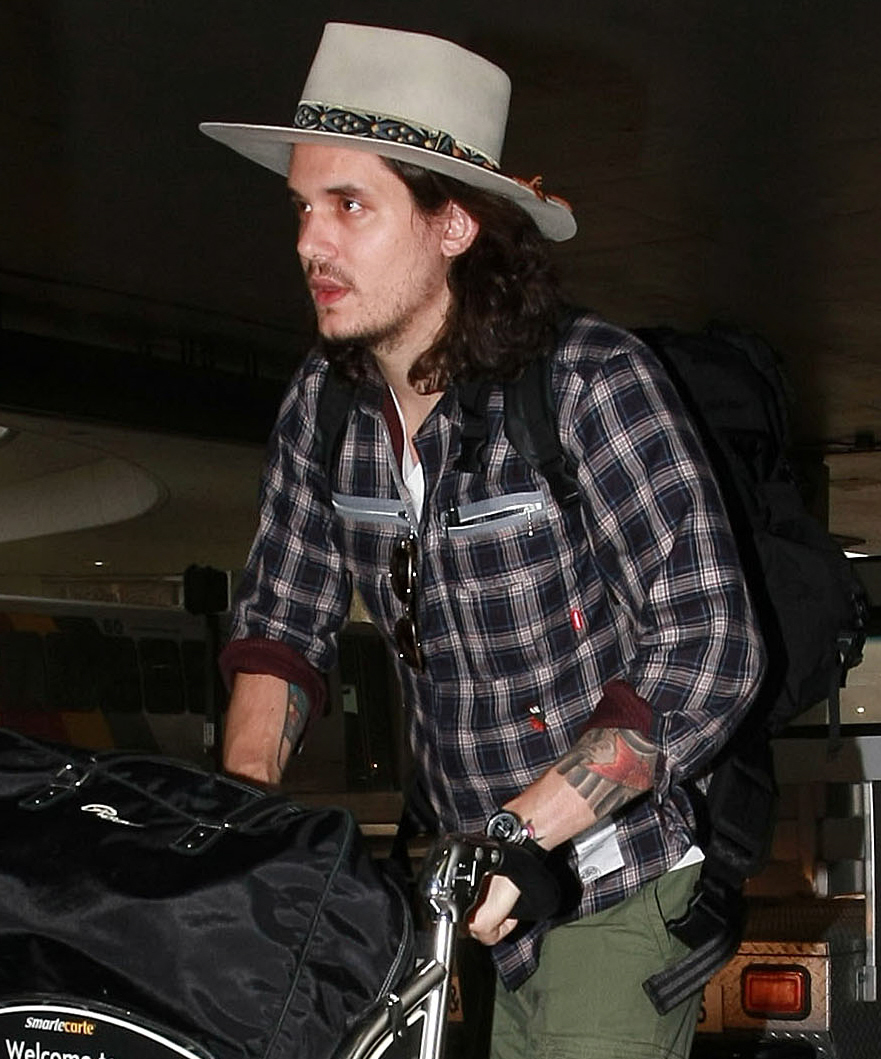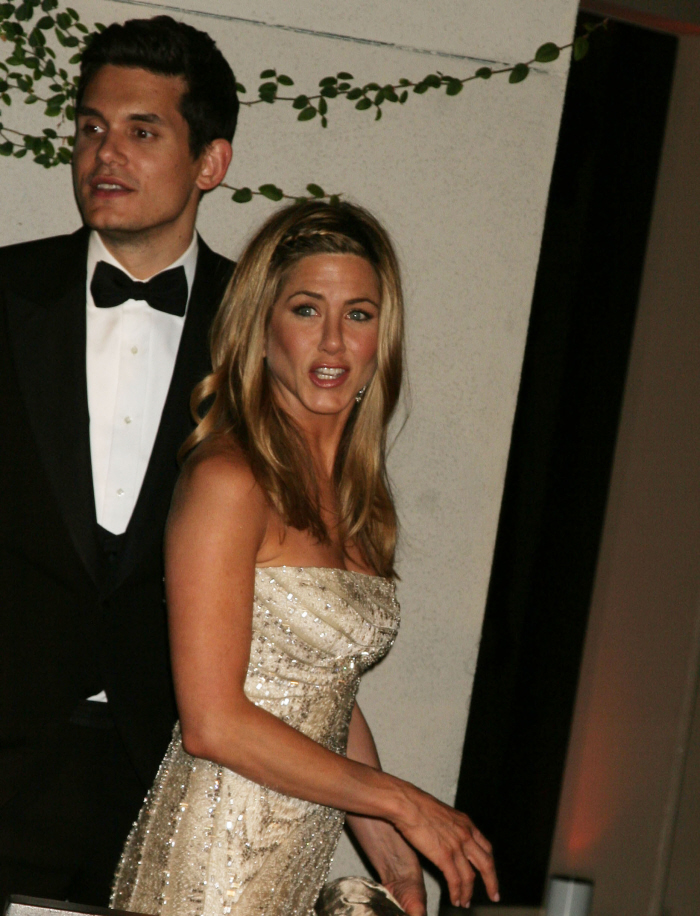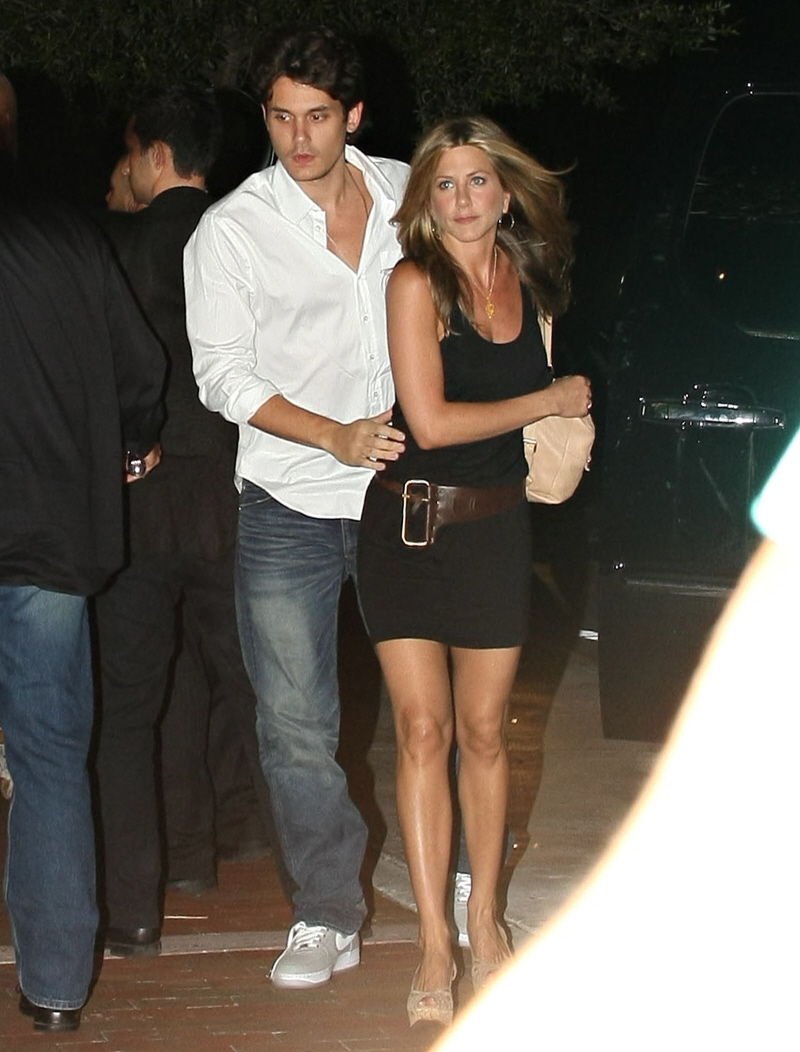 Photos courtesy of WENN and Fame/Flynet.