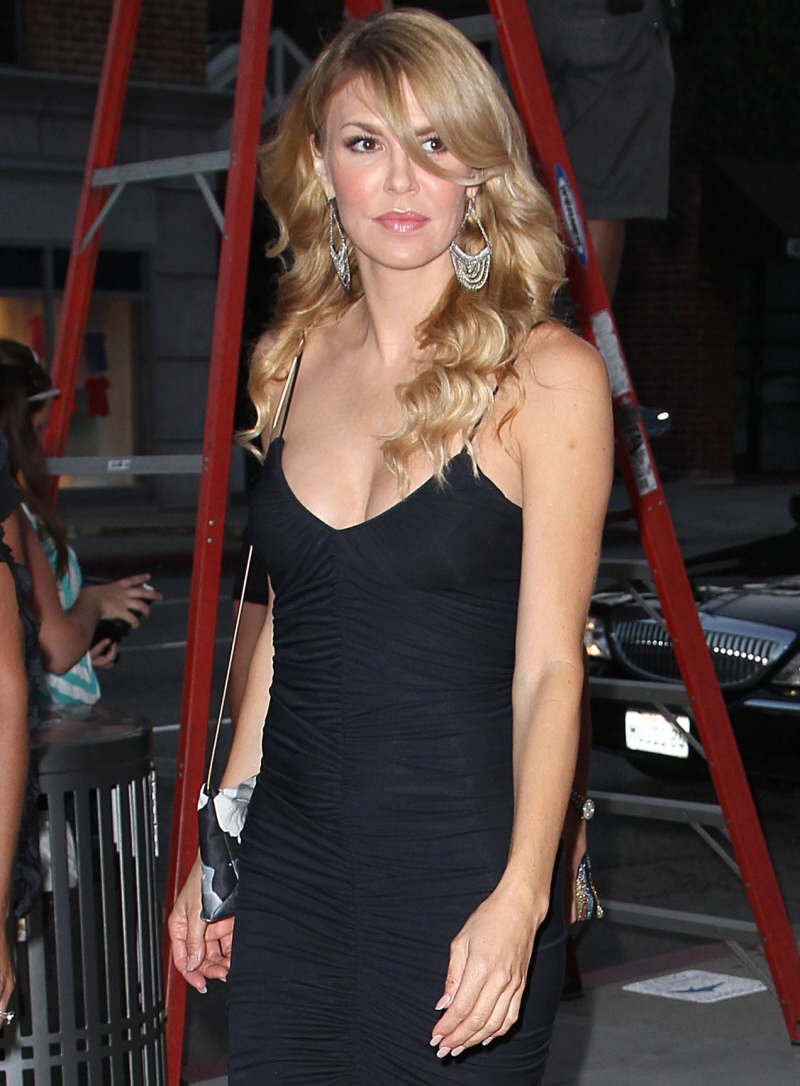 Sometimes, gossip comes full circle in a magical and extremely gross way. Last year, Brandi Glanville publicly admitted that she had a week-long affair with Gerard Butler (they were both single at the time). There had been rumors on-and-off about them for a few months, so it was good to see Brandi verify it. But then Butler was asked about Brandi's week-long-hookup claims, and his reply was rude and priceless: "Who's Brandi Glanville?" So, either they never hooked up or they totally hooked up and Gerard didn't remember who he was bangin' because A) he never pays attention to his strange long enough to get their name and B) we now know Gerard was on a lot of drugs. Long story short, Gerard got sober (allegedly!), and then proceeded to party his ass off at Coachella, even chancing upon a mystery girl (as in, he didn't catch her name) who he boned in one of the Coachella Porto-potties.
As I said, this story comes full circle… Radar reports that Brandi Glanville boned some strange in the bathroom of Kyle Richards' White Party. Doesn't it all make sense now? Gerard and Brandi totally hooked up. In the bathroom. And he never caught her name. Anyway, here's the current Brandi-boned-a-stranger story:
The Real Housewives of Beverly Hills star Kyle Richards' infamous White Party was a night filled with booze fueled fights, but RadarOnline.com has exclusively learned that Brandi Glanville was apparently 'caught' by her friends having sex in the bathroom! Brandi has earned the reputation of the show's bad girl and that night she shocked her co-stars with her casual tryst.

"Brandi was in the bathroom with a guy having sex when the girls caught her," multiple sources — who all say they heard explicit noises coming through the bathroom door — exclusively told RadarOnline.com.

"They couldn't believe that she was doing that and they were all stunned when they found her."

According to our sources, the Bravo reality show crew caught her too.

"The crew thought it was hilarious and would really make for great TV, but who knows if they'll ever air that," Radar was told.

As RadarOnline.com exclusively reported, Taylor Armstrong to "extremely intoxicated," at Kyle's party and Brandi was telling guests about her fight with Adrienne Maloof over her family.

"Poor Kyle planned this gorgeous party and her guests were acting like total hicks the entire night."

The Real Housewives of Beverly Hills are filming their reunion show Monday night where the sparks are sure to fly.
First of all, when you live in Beverly Hills, I don't think you should throw "white parties". I'm sure it was just, like, a dress code or theme or something, but it gives my Racism Radar a chill in any case. It would be interesting to know if Kyle actually invited anyone but white people, wouldn't it? So, Brandi "acted like a hick" and had loud, wild sex in the bathroom. Sigh… I'm glad she's getting some… but she's almost 40 years old. She and Gerard Butler BOTH need to stop having sex with strangers in the bathroom, for the love of God.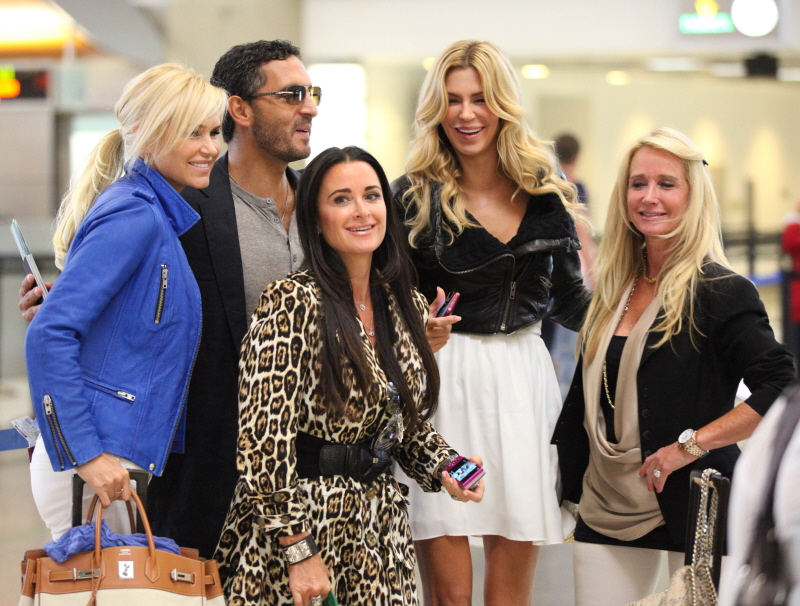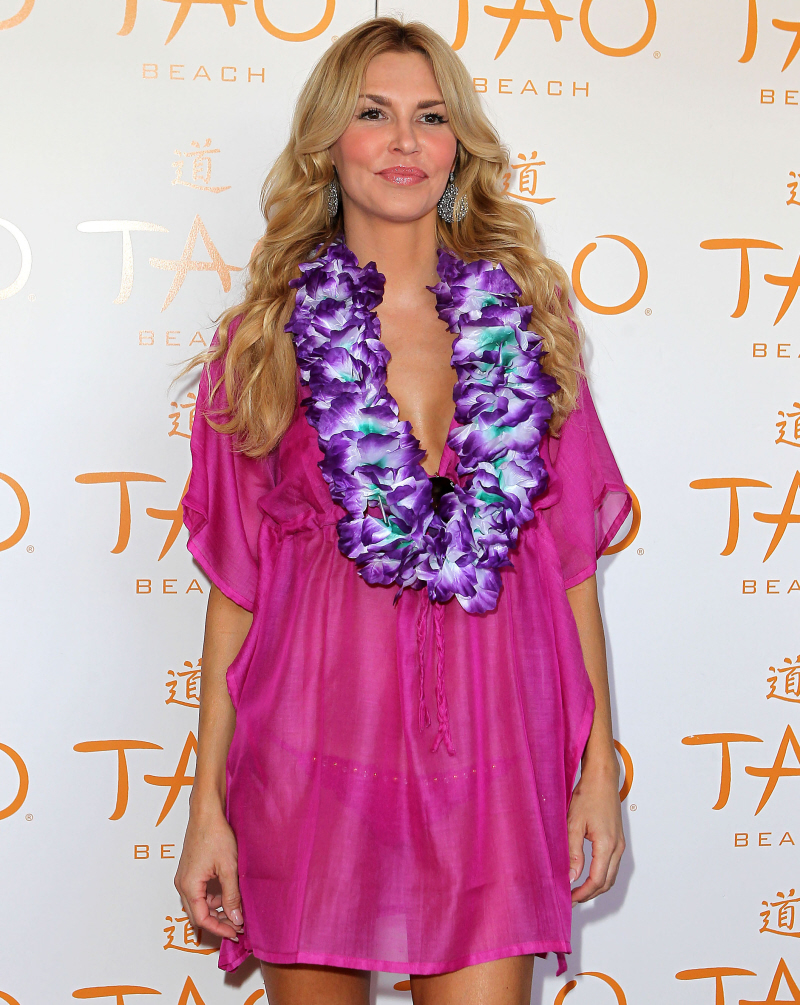 Photos courtesy of Fame/Flynet and WENN.