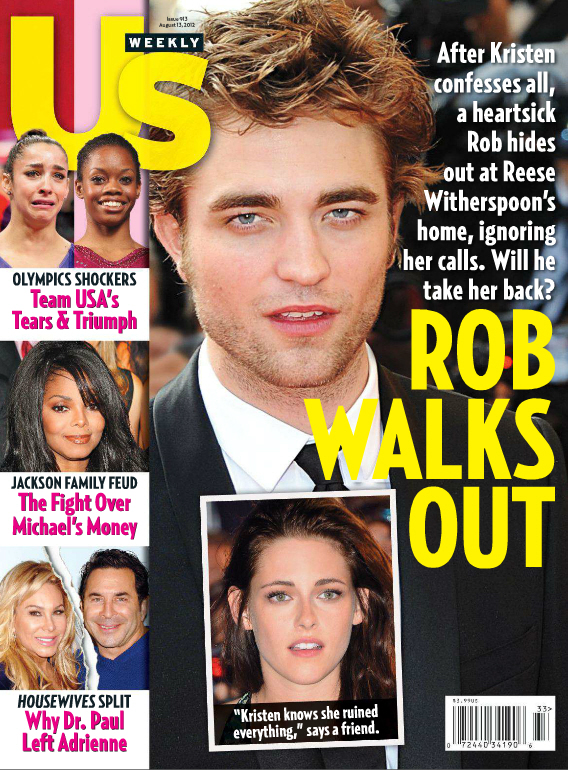 Yesterday, we covered much of the Twihard Meltdown 2012 news coming out of Us Weekly and People Magazine's cover stories this week. My take: Us Weekly, the outlet that broke the news, is aiming to get Robert Pattinson's side of the situation – they're setting him up to be the Katie Holmes/Jennifer Aniston of the breakup. People Magazine seems to be getting more leaks from Kristen Stewart's team, thus that ham-fisted attempt by a "source" to make Kristen into a poor, pitiful victim "lured" into a horrible situation by an evil man! Yeah. That version isn't really flying with me either. Anyway, I got the chance to read Us Weekly's full cover story, and I thought you might enjoy some more highlights:
*Rob is "talking about Stewart incessantly. Though Pattinson is avoid her, he can't wrap his mind around her actions." A source close to Rob says, "He's very self-aware and he understands that she was acting out. But now he's wondering if Kristen cheated on him with other guys too."

*Rob has been reading everything online, "He's demanding to know the truth. And there's so much bulls—t coming out, he doesn't know what to believe."

*Rob's suspicions: He had a feeling something was up! "Rob suspected something because Kristen is normally very relaxed about her phone… and she was being really weird lately." Rob had even confronted her about being secretive, "but she reassured him nothing was going on… [but now Rob] is disgusted because he had a feeling about this director."

*Rupert Sanders "would stare at Kristen on set" while they were filming SWATH. A source says Rupert was "obsessed with Kristen while filming. She was kind of oblivious to it. But I think Rob saw it."

*A "security source" on the set of SWATH says: "I remember one time in Pembrokeshire last October. Kristen and Rupert were talking and he tucked her hair behind her ear. Their conversations would always be quiet and personal… [but] when he would talk to Charlize Theron, it be a lot of banter – just like two mates."

*The SWATH cast and director Rupert Sanders had dinner together in Berlin on May 15, and Rupert and Kristen stuck close together. Charlize left first, and Kristen and Rupert stayed to "talk". But! A source from the set of SWATH says: "I don't think they were having an affair on the set of Snow White. It started up after the movie and press tour."

*A source: "No one can believe how totally self-destructive this was. It's almost like [Kristen] wanted the public to hate her more."

*Kristen's parents are Team Sparkles too. John Stewart and Jules Mann-Stewart "feel Kristen has really embarrassed herself and don't blame Rob for not calling her back. This is not the Kristen they know."

*Will Rob forgive her? "Rob doesn't know if he should forgive her. He doesn't know what to do. His whole experience of coming into fame was with Kristen. He was dependent on her. I don't know how he'll function alone."
[From Us Weekly, print edition]
There's more about how Rob's friends are worried about him and how pretty much everybody who worked on the Twilight movies is now solidly Team Rob. Basically, it sounds like everyone is trying to build him up. You know what I think is weird? Despite all of the talk about Rob being "self-aware" and "trying to understand why Kristen did this"… I have to wonder why we aren't having a conversation about the always-fragile male ego. I don't know of ANY dude who would be able to go through this enormously public humiliation, having his girlfriend screw around and there are photos and everyone is talking about it – I just don't see how Rob or any dude could get past the enormity of it. It's not just cheating – it's a catastrophe that involves a billion-dollar franchise, millions of fans, and every single person knowing that your little girlfriend has a wandering biscuit. Do you know of any dude who could get past that?
Meanwhile, if all of this isn't bad enough, Rob has to get into gear in less than two weeks and begin to promote Cosomoplis. The film is being released on August 17, and Rob already had a bunch of press and red carpet commitments for the days leading up to the release. There were some reports that he had already begun to cancel some stuff, but his rep tells People, "Cosmopolis is a film that Robert is very proud of and looks forward to supporting. No confirmed engagements have been canceled. Any reports to the contrary are inaccurate." So, he's due at the NYC premiere on August 13, and a press conference the following day. Poor Rob.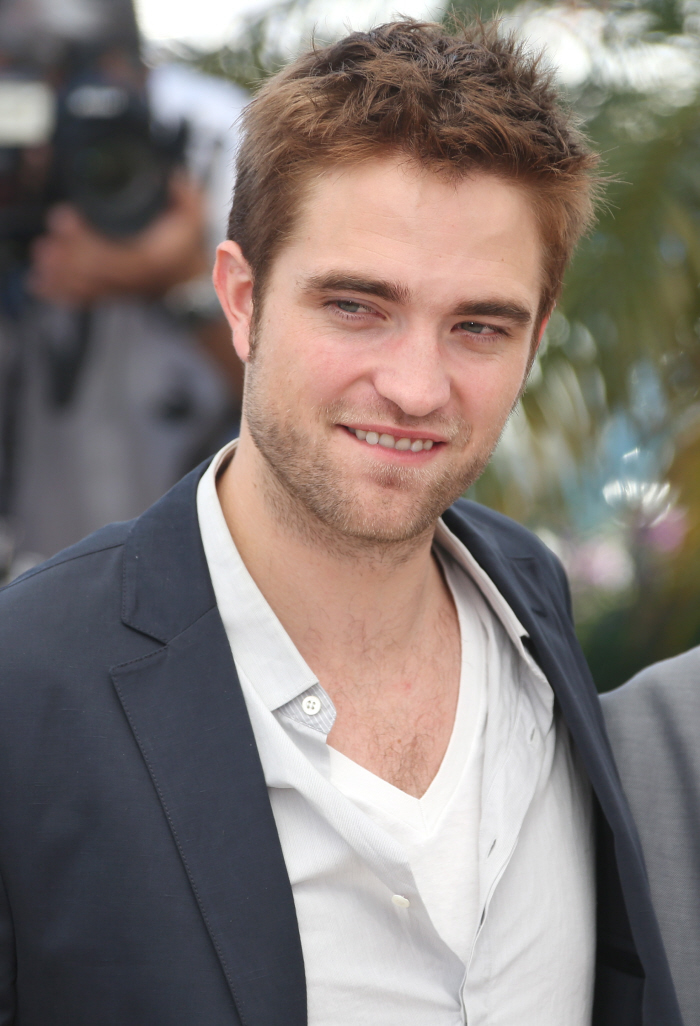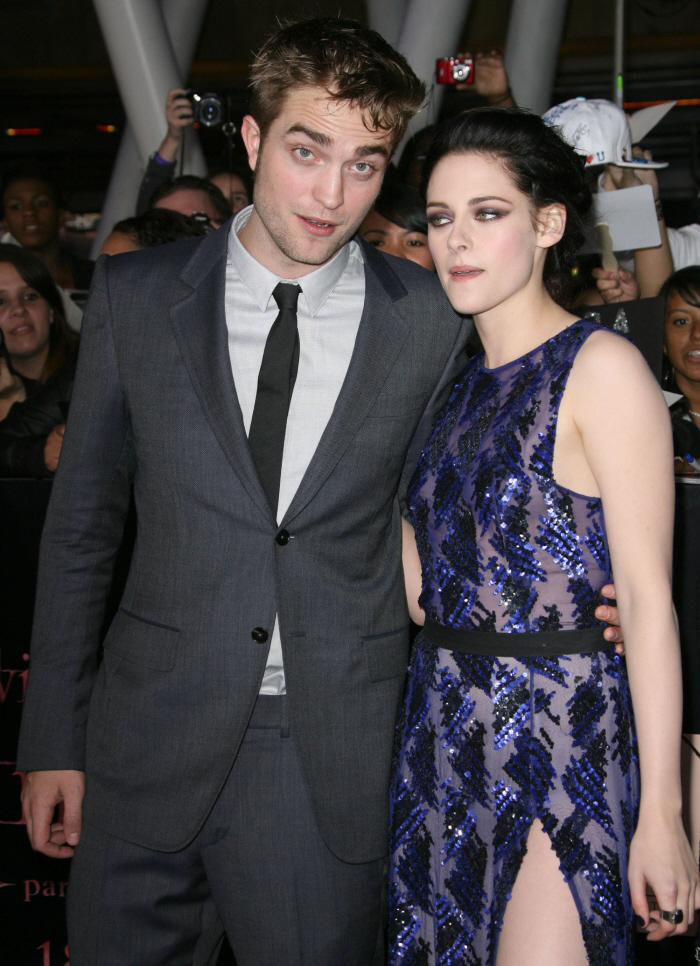 Photos courtesy of WENN.