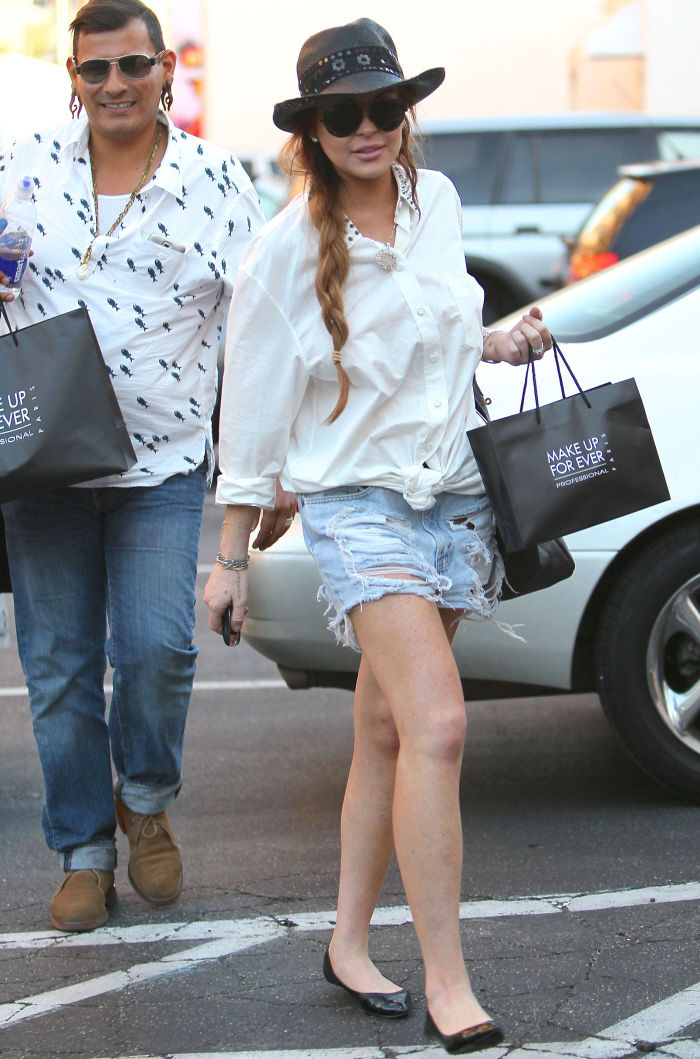 I'm assuming these photos are Lindsay Lohan's version of a cracked-out victory lap. Lindsay was photographed yesterday as she blew (ha) through several stores, including XIV Karats in Beverly Hills and Make Up For Ever on Robertson. I'm assuming The Canyons has finished filming, and that's why she was out and about? She's spending money that she doesn't have… maybe she's using someone else's credit card? Perhaps. It wouldn't surprise me.
Anyway, the paparazzi got tons of shots of Crackie in her specially selected outfit. I don't get this outfit at all – it's like a crackie version of Julia Roberts' Pretty Woman-going-shopping outfit, right? Vivian wore a men's white shirt and her hooker mini-skirt. Lindsay is wearing a men's white shirt, completely demolished jean shorts and a busted hat. The shorts are particularly unfortunate, right? We can see straight through them, and I'm really not sure what we're even looking at. Is she even wearing underwear? Gross.
TMZ has a story about one of Lindsay's old car accidents… remember when she hit a paparazzo back in 2010? I barely remember that, and I probably covered it. She gets into SO many car accidents, I tend to only remember the big ones, like when she runs over a baby or totals her rented Porsche and then lies to the cops about it. Anyway, Lindsay is blaming the paparazzo for standing there while she was driving, basically:
Lindsay Lohan believes a stupid paparazzo stupidly stepped in front of her car back in 2010 … and it's his own stupid fault he got hit … this according to legal docs obtained by TMZ.

TMZ broke the story … a photog named Grigor Balyan sued Lindsay in January, claiming he was shooting her car as it drove away from a Hollywood nightclub — and her assistant plowed into him under Lindsay's direction, causing him orthopedic and neurologic injuries.

But Lindsay's ready to go to war over the allegations — filing her response in L.A. County Superior this week, claiming Balyan "carelessly put himself near a moving automobile" and caused his OWN injuries.

Lindsay insists she shouldn't have to pay him squat. A judge has yet to rule.
Eh. Of course she's not taking responsibility for any of it. Rule #1 of The Lohans: "It's not my fault. It's someone else's fault. And if someone tries to blame you for something, SUE." That being said, I don't really find this paparazzo all that sympathetic. Everyone knows that when Lindsay is behind the wheel, you just need to back the f—k away.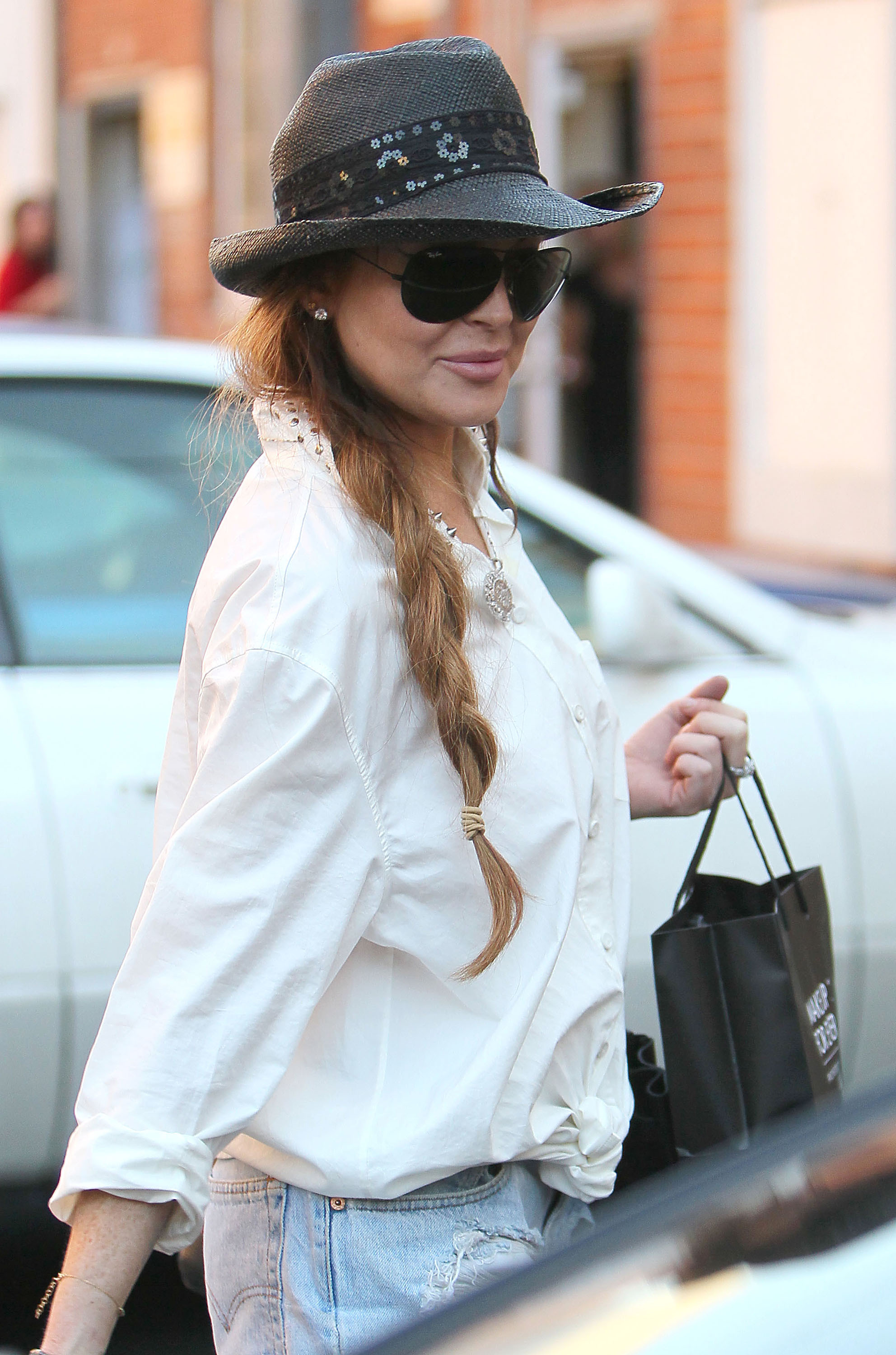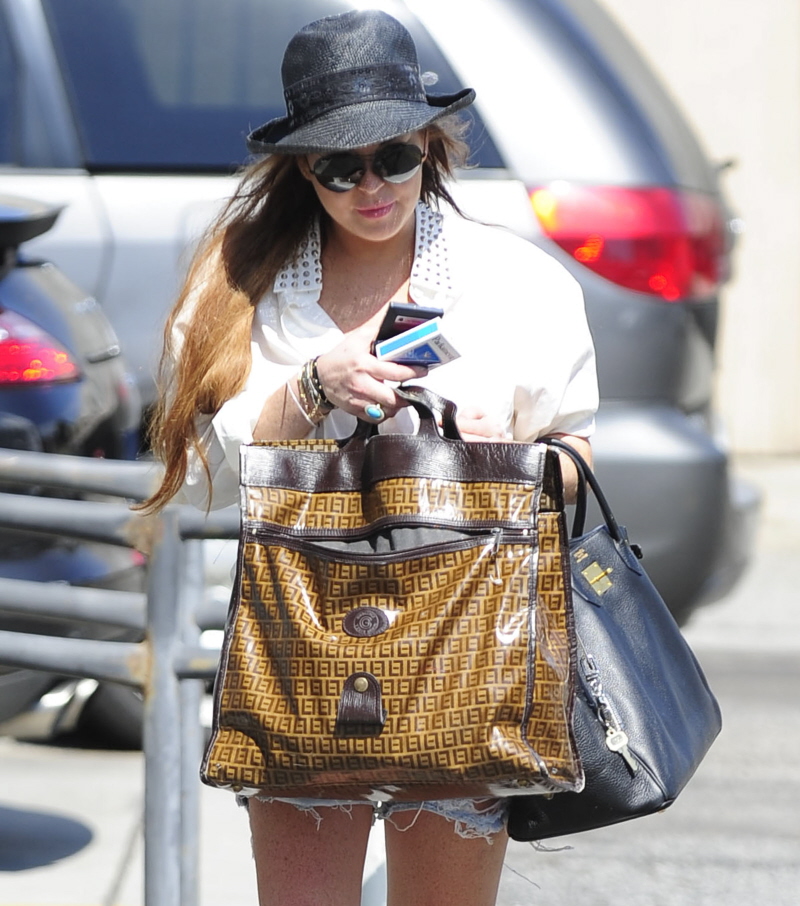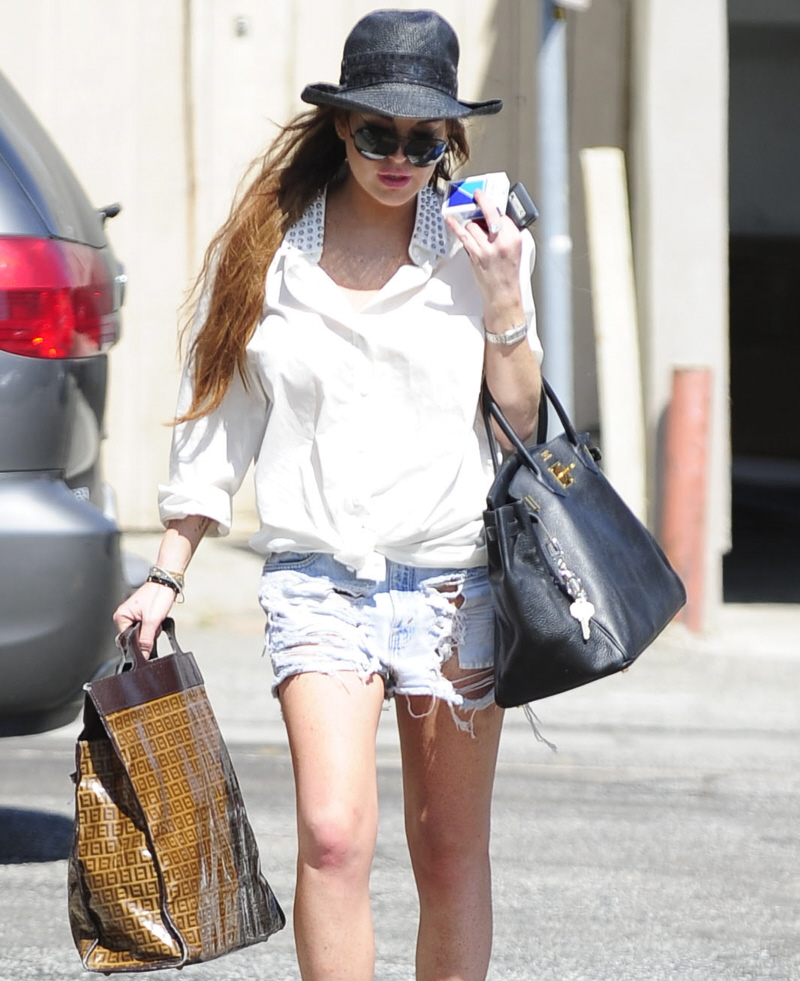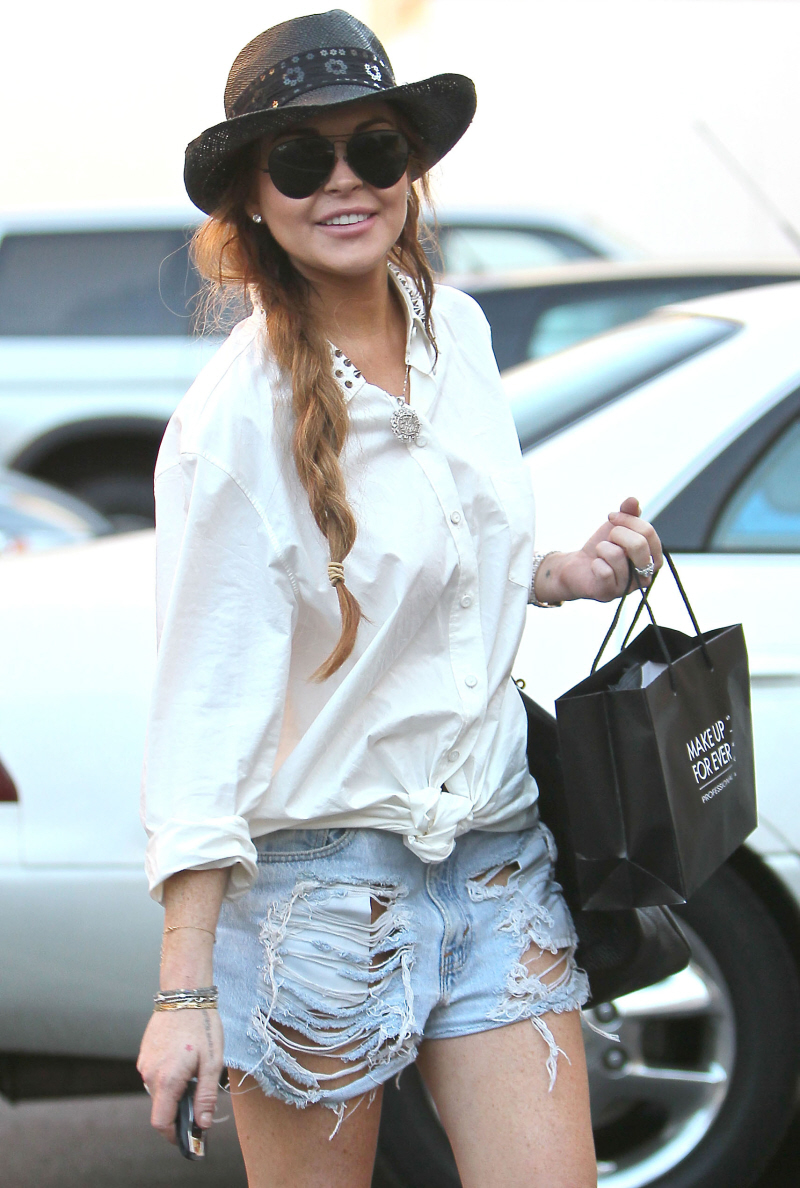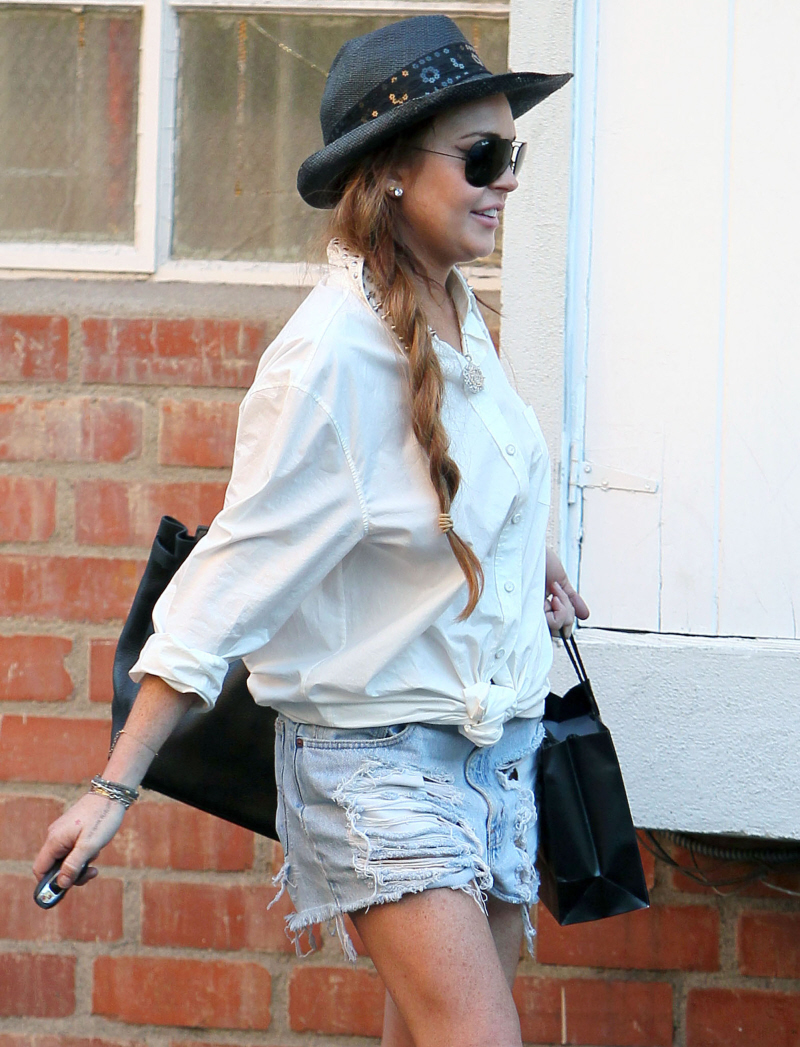 Photos courtesy of Fame/Flynet and WENN.