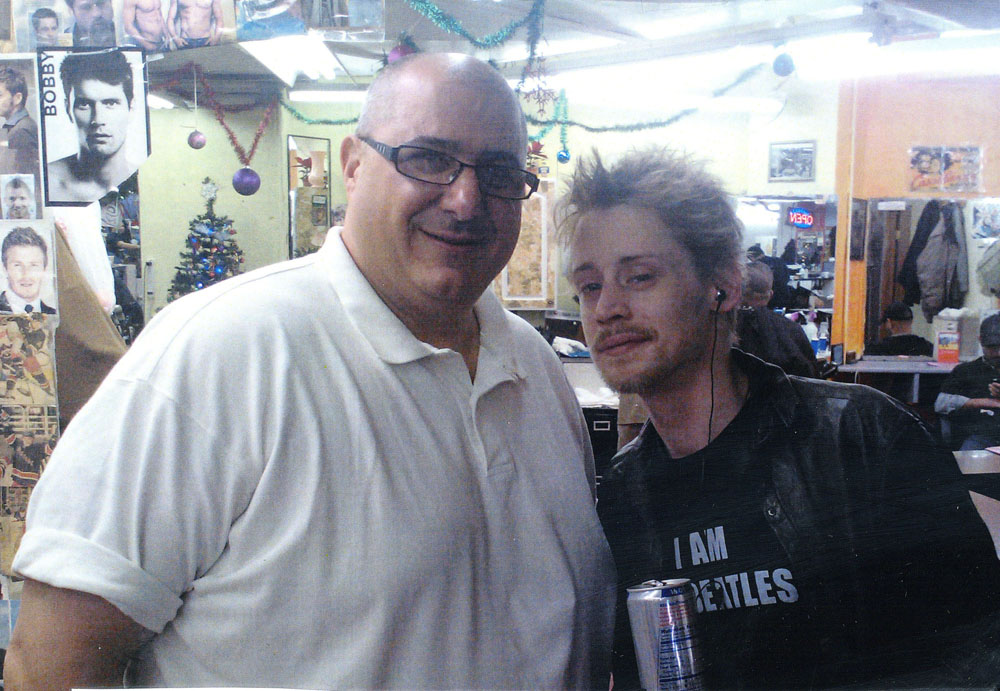 Macaulay in a photo dated 2-12-12
The last time we saw photos of Macaulay Culkin, looking incredibly thin and strung out in February, his rep issued an old-timey statement about it wasn't true that Macaulay was unhealthy and how we shouldn't gossip about him or something. At the time, his rep said "Macaulay Culkin is in perfectly good health. For Entertainment Tonight—or any other media outlet —to speculate otherwise is reckless, irresponsible and destructive. We implore them to discontinue the rumor." That's straight out of the 50s, right? Well Macaulay's rep has issued another statement in response to The Enquirer's sad story that his client is addicted to heroin, Oxycontin, and a cocktail of other dangerous prescription drugs. He says it's not true, basically, but he uses such an old fashioned approach that it's kind of funny:
A rep for Macaulay tells TMZ, the reports claiming Culkin is addicted to heroin and assorted hallucinogenics is "not only categorically without merit, but it is also impossibly and ridiculously fictitious."

The rep adds, "We beseech the responsible media to consider the source and its reputation and to please not perpetuate this destructive and insulting story by pursuing it any further."
[From TMZ]
How old is that guy issuing the statement? There's hardly any "responsible media" anymore, and you can't just try and appeal to people's sense of decency when it comes to repeating gossip. Plus, The Enquirer may have a bad reputation but they broke the John Edwards story and they've had a lot of scoops over the years.
Let's assume this is true, that Macaulay isn't addicted to drugs and that he's just very thin. Every time we've seen him this year he's been photographed with a can of Red Bull. There are even photos of him from last week with a Red Bull. (We don't have access to those photos, you can see them on this link, thanks to Sanna for pointing them out.) Being hopped up on caffeine constantly doesn't make your eyes look glassed over and make you lose weight until your clothes are hanging off of you. Plus I've heard that Red Bull is an addict's drink of choice, remember Demi Moore and her constant Red Bull before her breakdown? She was said to be chasing Adderall with Red Bull, and they're both stimulants, which would explain how thin she got. Macaulay doesn't look like a healthy 31 year-old guy with a simple Red Bull habit.
Speaking of Demi, a few of you have mentioned it's interesting that Demi's ex Ashton is now dating Macaulay's ex, Mila Kunis, and that Ashton and Mila may have bonded over their shared pasts with addicts as partners. It's possible, I just doubt that it brought them together or cemented their relationship more than nostalgia for That 70s Show or basic lust. Also, I don't think it's fair to assume that Mila must have used too since she was with Macaulay. We don't assume that of Ashton. I've known couples where one partner uses and the other stays sober and tries to hold the relationship/family together. It's common.
This is Macaulay on 7-3-10. He looked so much younger just 2 years ago.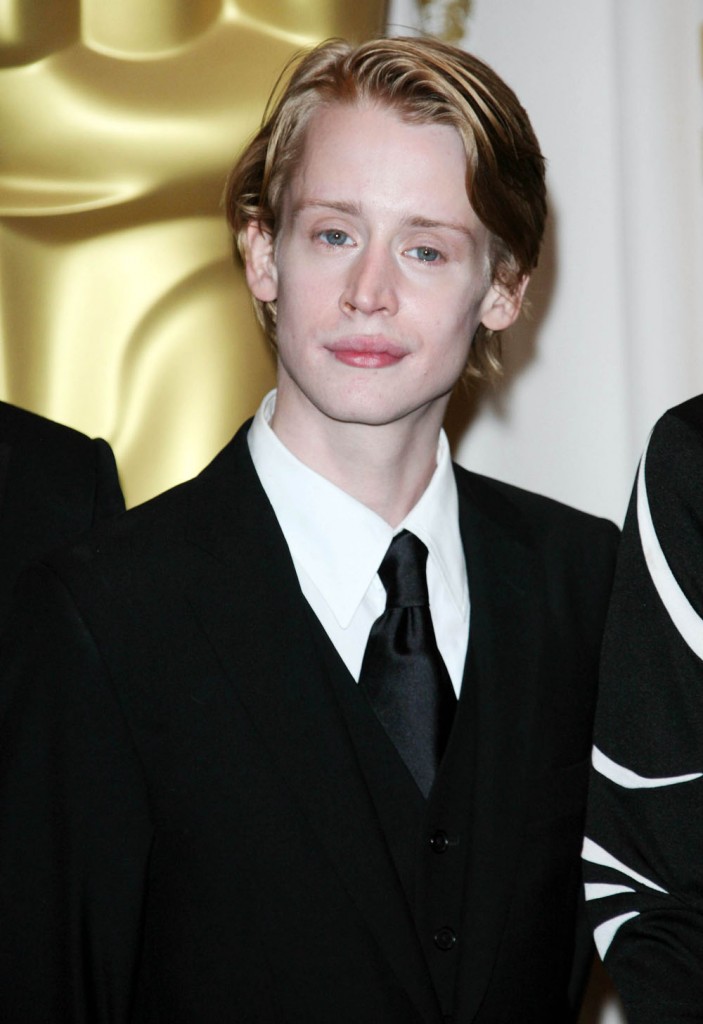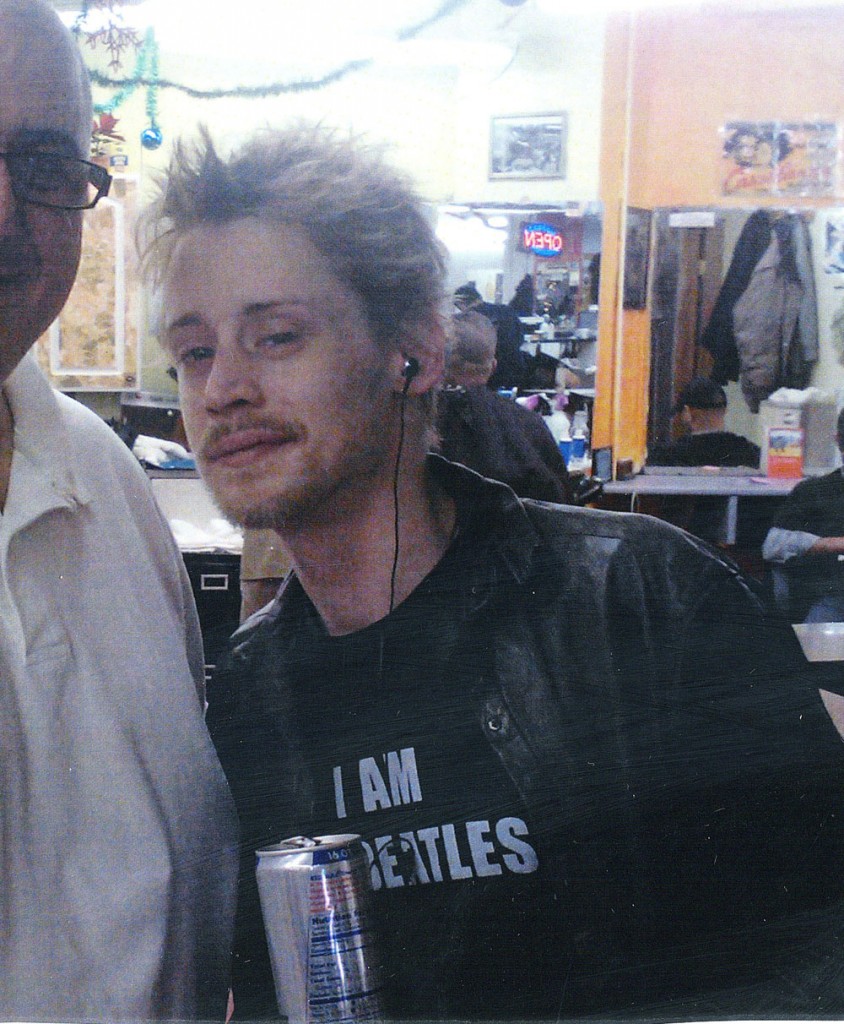 Macaulay held this "food drive" in February as a way to mock the stories that he was unhealthy.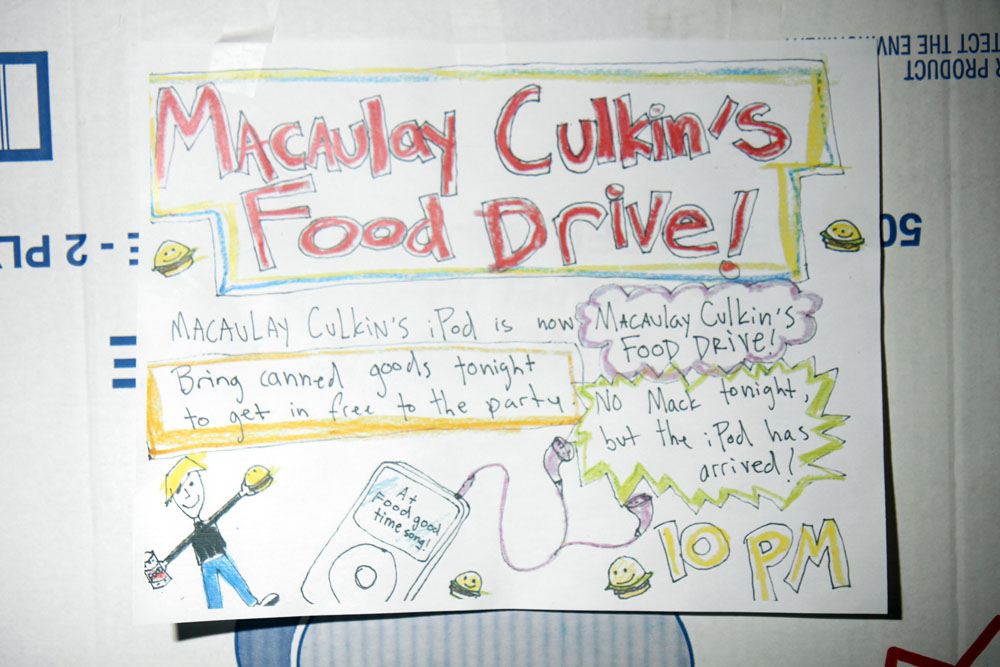 Photo credit: WENN and Fame