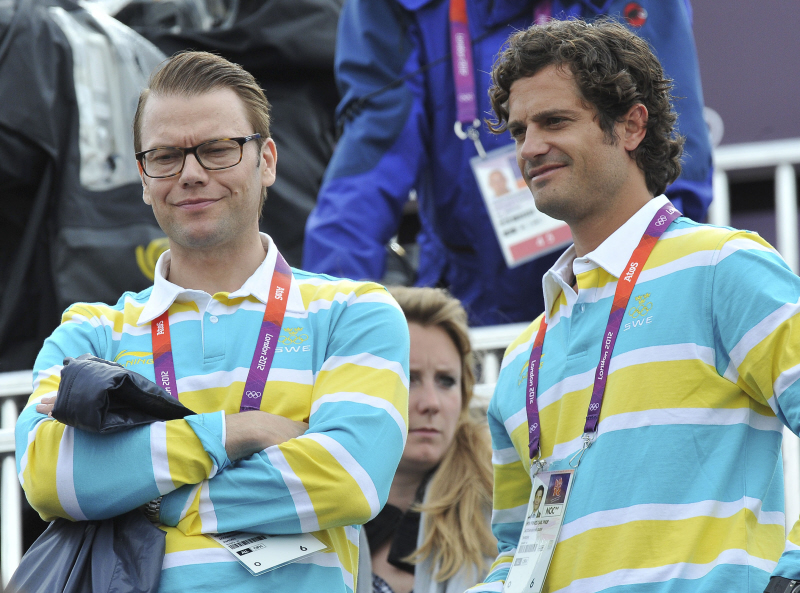 In yesterday's Prince Harry post, there was a request for more coverage of the Swedish royals, and so I decided to see if we had any new photos. Look at what I found! Prince Carl Philip and Prince Daniel, having a nice royal bromance at the Olympics! Carl Philip is the younger brother of Crown Princess Victoria, and Prince Daniel is Victoria's husband. So, brothers-in-law, having a nice time together at some of the swimming and equestrian events. I've quickly grown to love Daniel (the one in the Austin Powers glasses) just because he seems like a genuinely lovely man, a devoted partner and husband to Victoria, and a really sweet dad to his five-month-old daughter.
As for Carl Philip… well, this boy is just fine. Carl doesn't even need to have a personality, right? Not when he looks like this. He's, like, movie-star handsome, isn't he? Like a cross between Orlando Bloom, Roger Federer and Eric Bana. HOT. For the record, I've heard that Carl Philip is a sweetheart. Isn't he supposed to be super-low-key? Like, he strives to live a very down-to-earth, "common" life. He's 33 years old, and the last I heard, he was dating a model, although that news is several years old.
If you notice, Crown Princess Victoria isn't in these photos. That's because she backed out of making an appearance at this year's Olympics games. Her excuse? Her daughter, Princess Estelle. Victoria just gave birth in February, and she didn't feel ready to undertake a big trip to England with or without the baby. A royal spokesman told the Swedish papers, "She has chosen to prioritize Princess Estelle, the trip would have been too tough to make with such a small child. It is the case with all other families with small children." So Daniel and Carl Philip got to go in Victoria's place.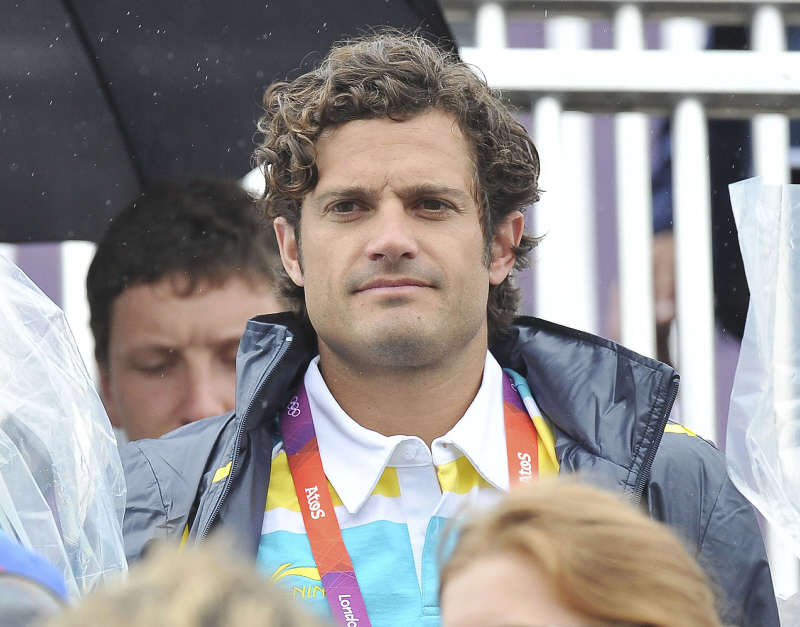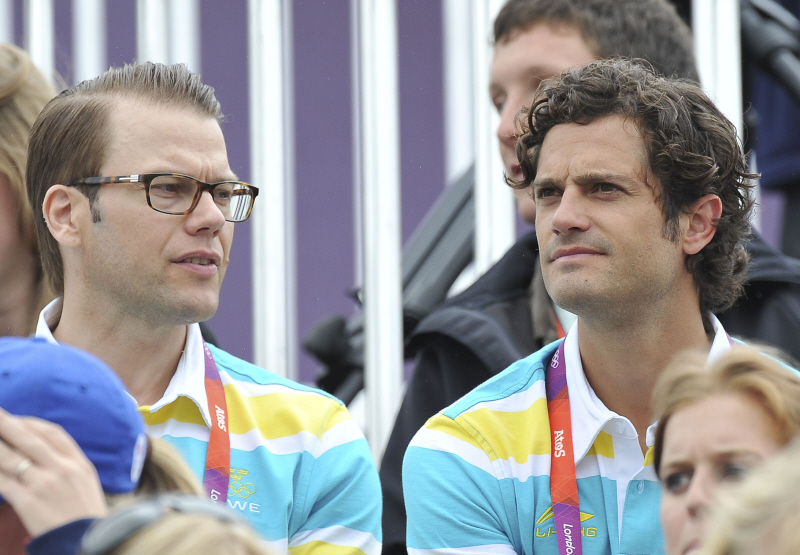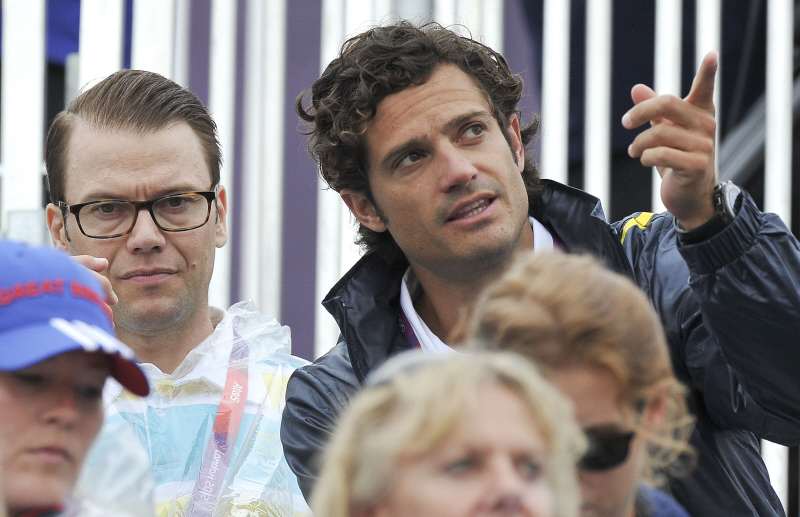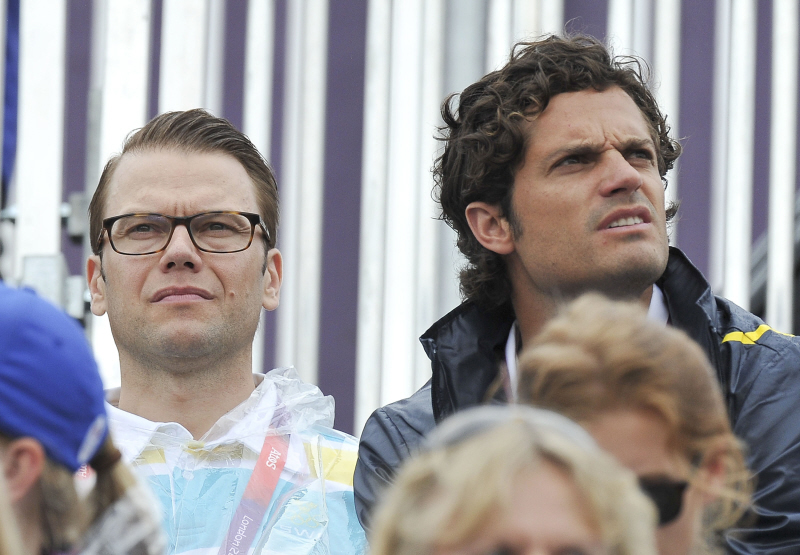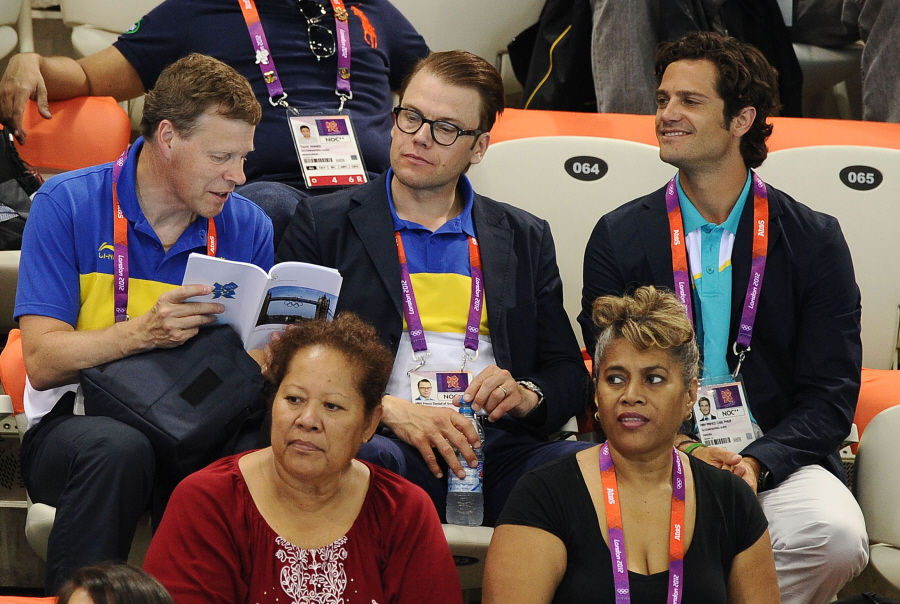 Photos courtesy of WENN.