Prince Harry in a Team GB navy button-down at the Olympics: would you hit it?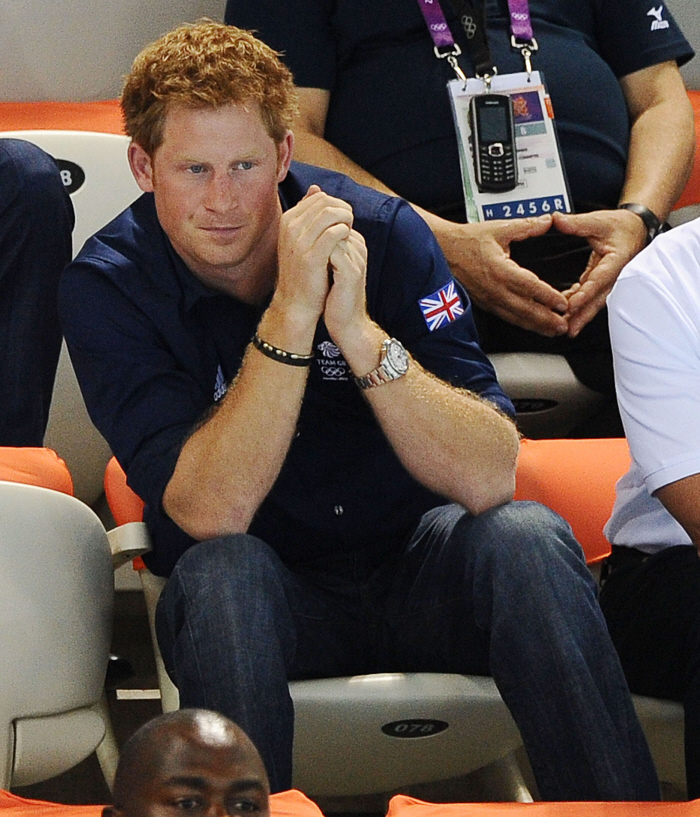 Here are some new photos of Prince Harry "watching the swimming event" yesterday at the Olympics. I do not know WHICH swimming event or anything (I was just quoting WENN). That's not the point of this post! The point of this post is… Harry… in a navy Team GB button-down and great jeans… looking hot. This post is about the many (hot) faces of Harry. I love how involved he gets. I love his boyish enthusiasm. I love the way he seems to be muffling his laugh… perhaps he's chuckling over some athlete screwing up? Because I do that too, and then I feel guilty for laughing. But really, how can we not devote more time to Harry wearing a navy shirt? Navy is his color. Navy looks AMAZING on Harry. He should wear navy more often.
Harry has been all over the place during the Olympics thus far. I like how Harry, William and Kate have been going to all kinds of events – not just the biggest ones. Harry and William were at Men's Gymnastics the other night, and they saw Team GB win the gold in rowing yesterday too (they were thrilled!). Harry has also been spending time with the athletes, and with some young people in London. Reportedly, he spoke to a "group of youngsters" during a Clarence House reception, and he said: "As soon as I left school it was impossible for me to play sport anywhere. As soon as people finish school, there doesn't seem to be opportunities for sport." Interestingly enough, Team GB is facing some criticism in their home country because many of the athletes have been privately educated – politicians are complaining that the public schools haven't been focused enough on sports.
My friends over at Prince Harry Watch have been keeping tabs on all things Harry – you can follow them on Twitter here.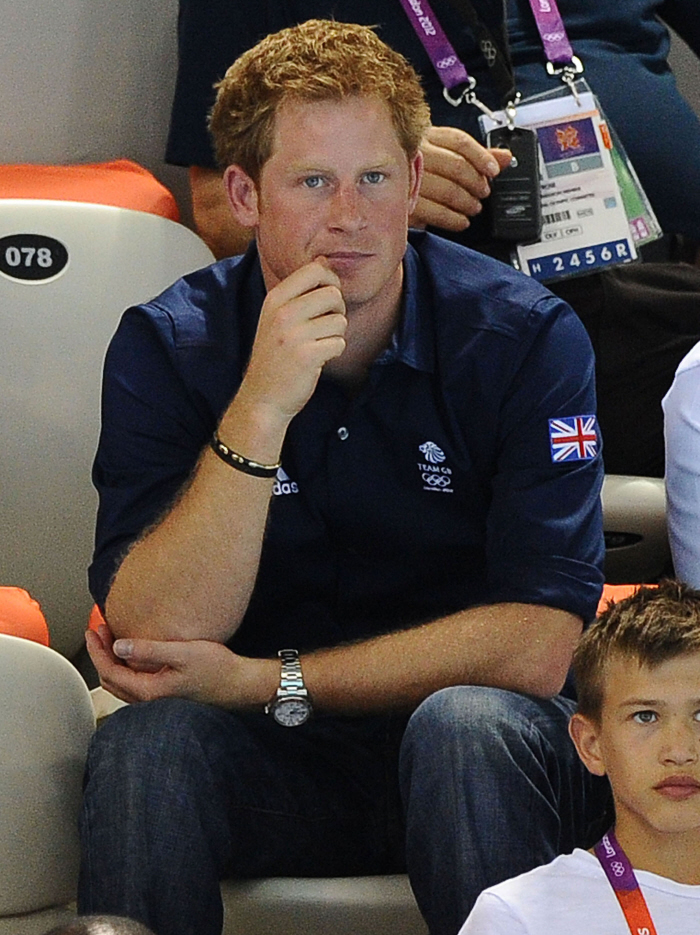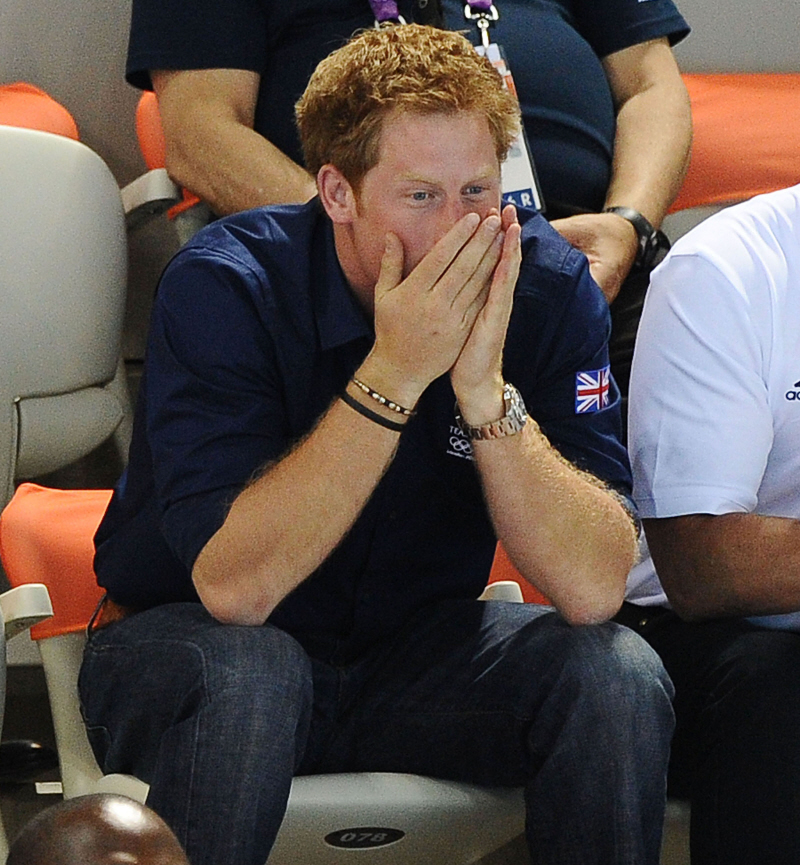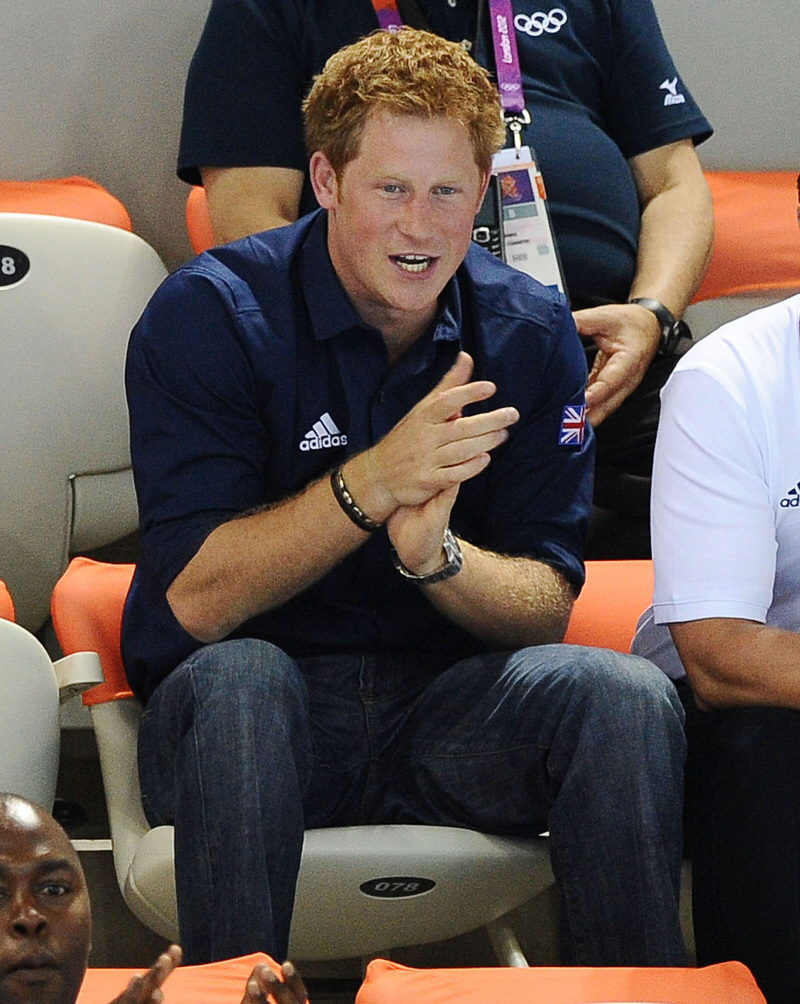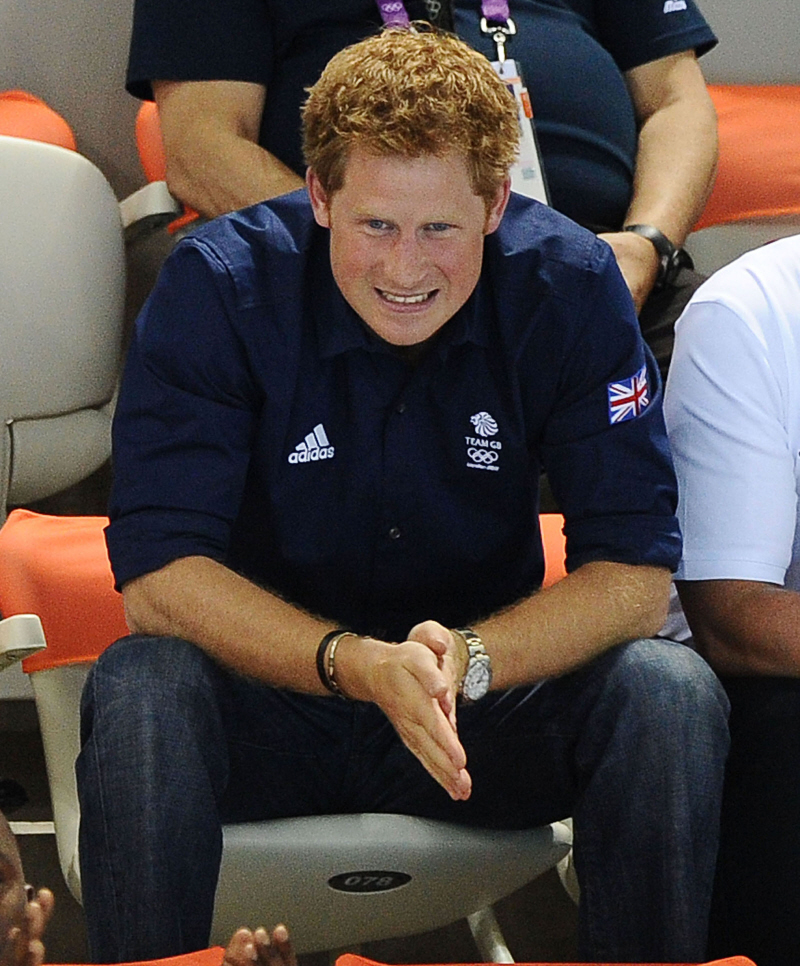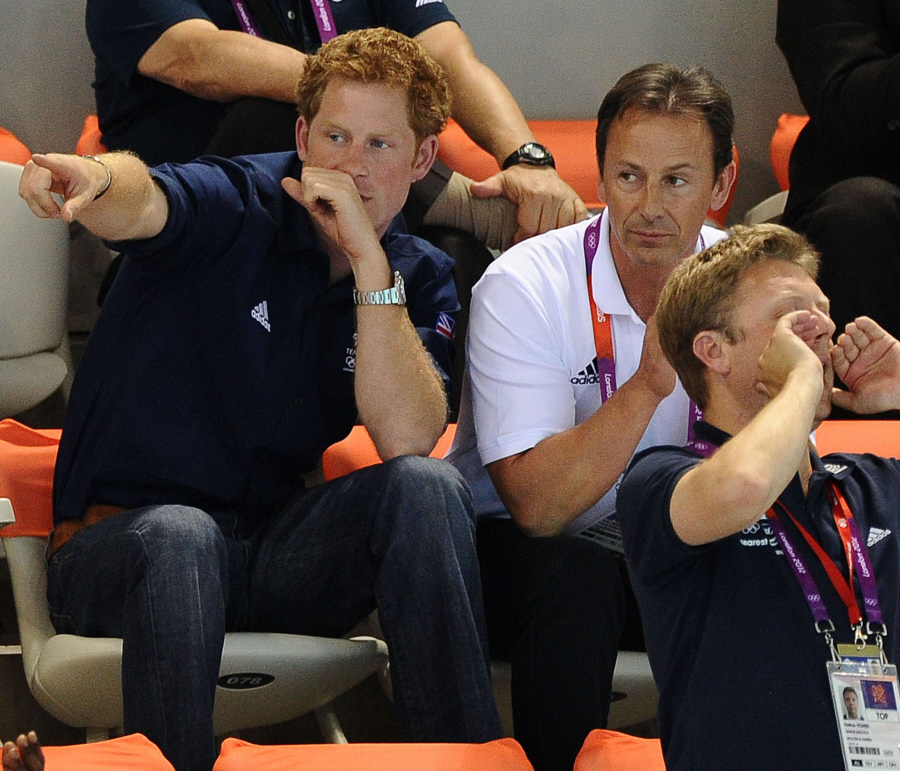 Photos courtesy of WENN.

Written by Kaiser

Posted in Prince Harry

- Mariah Carey lip synced on American Idol [CDAN]
- Colin Firth is looking good [Lainey Gossip]
- Internet celebrity charged with murder! [D-Listed]
- What is Paz Vega wearing? [Go Fug Yourself]
- New bachelors on The Bachelorette [Reality Tea]
- Goodbye to The Office [Pajiba]
- Bachelor Sean's fiance cheats on him [Evil Beet]
- Britney Spears out with her man [Popsugar]
- Nina Dobrev works it [Popoholic]
- Cindy Crawford needs to lay off the 'tox [Celebslam]
- Who said it: Carrie Bradshaw or The Dalai Lama? [Buzzfeed]
72 Responses to "Prince Harry in a Team GB navy button-down at the Olympics: would you hit it?"