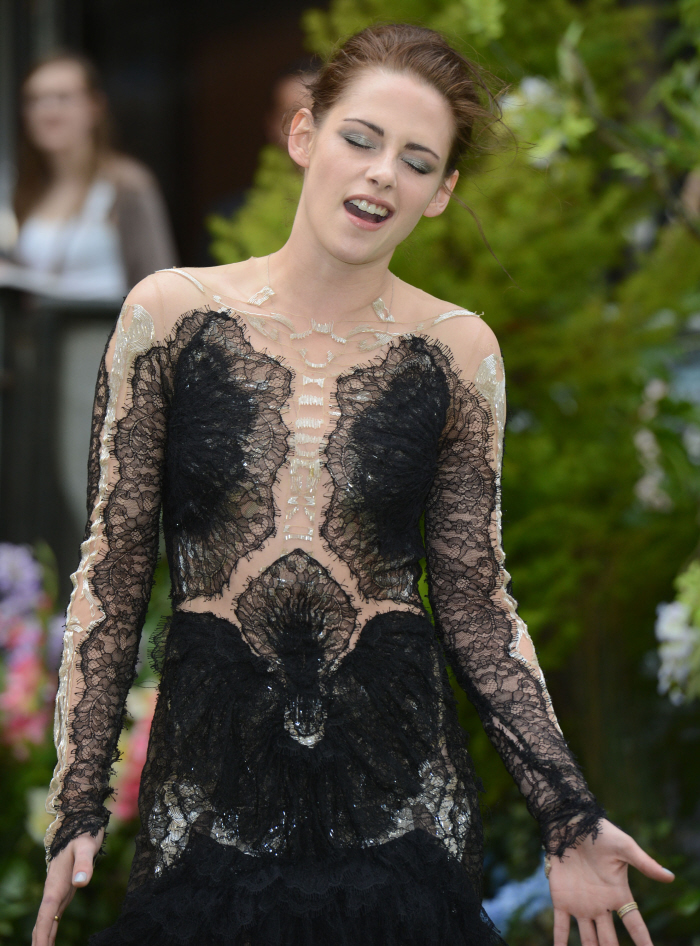 Months ago, Jennifer Lawrence mentioned in an interview that she was obsessed with William Styron's Lie Down in Darkness, and that if a film adaptation of the book was ever made, Jennifer wanted to play Peyton. Then Kristen Stewart name-dropped the same book in her Elle Mag interview (when she was supporting Snow White). Kristen told Elle, "Have you ever read Lie Down in Darkness? I want to play Peyton more than anything I can possibly taste or touch in my life. I want to play her so bad. Oh, dude, she f–kin' loves it! She's in love with [her father]. I mean, I think she's in love with him. It's not his fault. They're the most f–ked-up family!" I haven't read the book, so I can't speak to who would be better in the role, but I will say that I simply LIKE Jennifer Lawrence more, and I think she's a better actress. I tend to think Lawrence has more friends in Hollywood too, more people rooting for her to succeed – but that becomes a Catch-22, because Jennifer Lawrence is booked solid for the next year on future projects, and when producers went looking to cast Peyton, they ended up with Kristen…?
Kristen Stewart may have become tabloid fodder in recent days, but the 22-year-old seems decidedly committed to being taken seriously as an actress: Vulture hears exclusively that Stewart has landed the lead role in an indie adaptation of William Styron's 1951 novel, Lie Down In Darkness. Directed by Crazy Heart helmer Scott Cooper and set in genteel fifties Virginia, Lie Down will have Stewart play Peyton Loftis. As part of a dysfunctional and disintegrating family, Peyton is constantly compared to her crippled sister, Maudie, and her intense physical beauty makes her the object of her frigid mother's jealous hatred and the target of her father's incestuous, alcoholic lust. (Stewart will also appear in another fifties-era film, Walter Salles's On the Road, when it's released in the U.S. sometime this fall/winter.)

The part of Peyton had been coveted by Jennifer Lawrence, but Lawrence will spend the better part of the next year shooting sequels. (Catching Fire ignites this fall, while a new X-Men film at Fox commences shooting in January.) Set up at Open Road Films, Darkness has been in development for years by producer Jeff Sharp (You Can Count on Me, Proof) and while it's unclear how soon it might start production, this is a major casting hurdle cleared.

Meanwhile, less clear is what will become of Universal Pictures' planned sequel to Stewart's Snow White and the Huntsman. In April, before the film's June release, Deadline reported that David Koepp, Hollywood's go-to screenwriter for blockbusters like Jurassic Park, Mission: Impossible, and Spider-Man, had been retained to write a script for a Huntsman sequel. "The word is the studio hopes to fast track the project so that Huntsman helmer Rupert Sanders can make it the next project he directs," wrote Deadline.

But the sequel's future has naturally been complicated by Stewart's admission of an affair (of some sort) with the married Sanders, her director on the film. Could (or would) the two ever reteam? A Universal source insists that "nothing has changed and we are still looking at sequel options that would include Rupert directing."

Calls to David Koepp were not returned, but as one agency insider noted, it would be highly irregular for a screenwriter of Koepp's renown to continue work on a project that didn't have a director attached to oversee its progress to the screen, lending credence to the idea that Sanders remains the intended director. Agency sources say that Universal hasn't yet sought any other candidates to replace Sanders.

Calls to Snow White and the Huntsman producers Joe Roth and Palak Patel as well as to Sander's agents also went unreturned; Stewart's agency declined to comment on her future film plans.
Vulture isn't some tabloid – I believe this. I believe that Kristen is the leading contender for the role. But Gossip Cop has a "production source" who claims "While it's exciting to see all the interest the project is generating, the film is still in the pre-production process, and no offers to cast have been made as of yet." You know how I read this? Vulture's story was also from the same "production source" who used it as the proverbial canary in the coal mine – producers are trying to see if Kristen will still have a career in six months. They want to see the public reaction to news that she scored a coveted role. And the reaction is…?
Kristen does have another film in preproduction, though – she's going to be working with director Nick Cassavetes on the film Cali. There were reports last week that Alex Pettyfer would play her boyfriend. Which… would be interesting from a gossip standpoint, because Alex is supposed to be one of the biggest douches of the Hot, Young Hollywood set. Alex and Kristen could easily have a grumpy-off.
Meanwhile, Radar reports that Kristen has been "banished" from attending Robert Pattinson's NYC Cosmopolis premiere on August 13. Obviously. I mean, isn't that one a no-brainer? A source tells Radar, "Despite the fact Robert and Kristen have been communicating by cell phone, she will not be at the Cosmopolis New York premiere. Security was briefed and they were told that Kristen is not allowed anywhere near the red carpet or the after party. The decision was made because Robert just doesn't want to see her. There were fears that she could use it as a chance to talk to him in person and that sort of drama is not wanted at the premiere. There's also the fact that if she did attend, it would distract from the film premiere itself and the movie bosses are not interested in that sort of publicity. It's going to be Robert's first public appearance since the scandal broke – and they really want to make it less of a media circus than it already will be." Oh, for the love of God. Kristen is not going to try to hijack the premiere. And I would put money on producers secretly wishing she WOULD show up and create a lot of drama.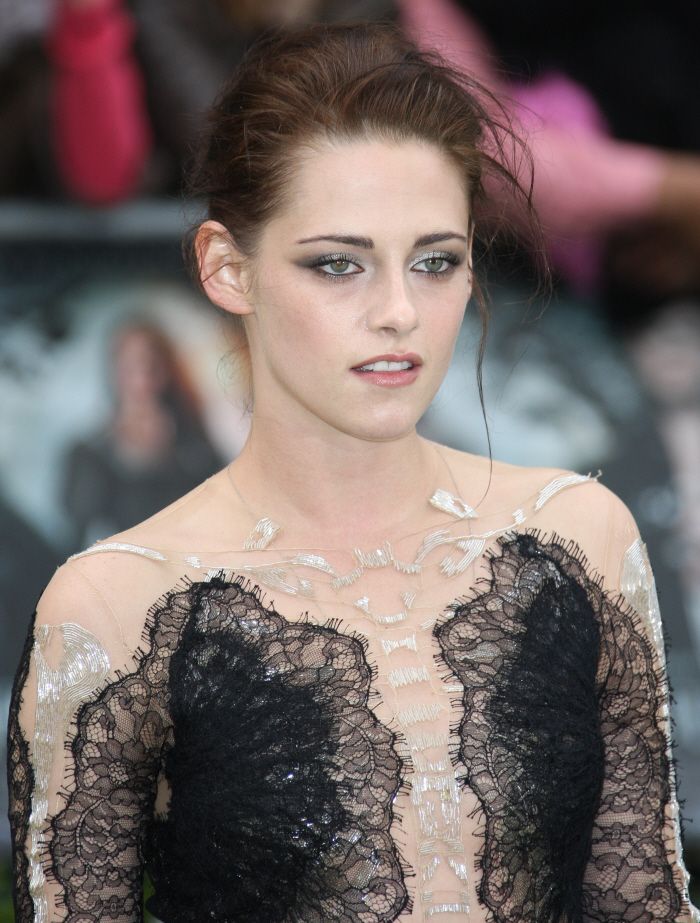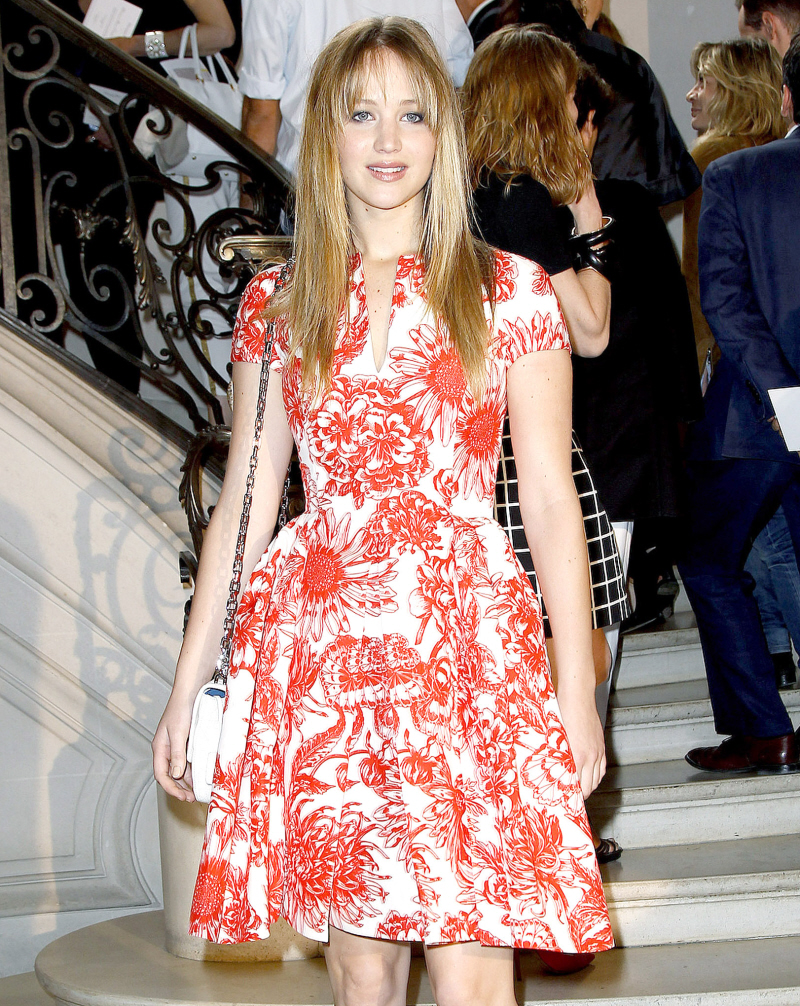 Photos courtesy of WENN.