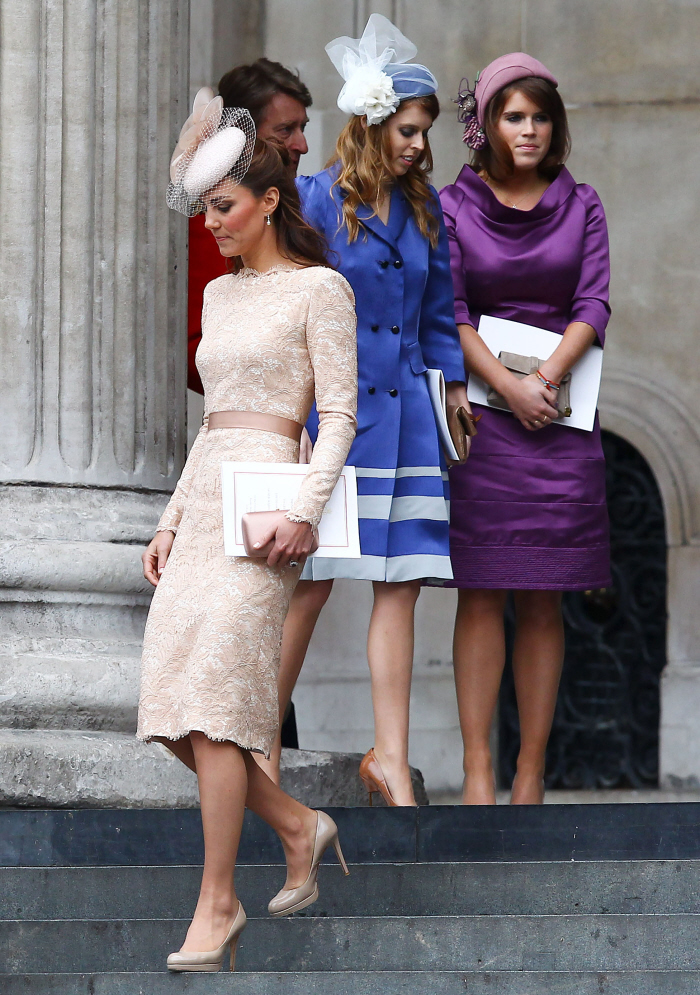 This story is slightly complicated, so let me get through some background before we begin. Allegedly, Prince Harry and William are pretty close to their younger cousins, Princesses Eugenie and Beatrice. Harry is said to be especially fond of them, and Harry (who is closer in age) seems to travel in many of the same aristocratic and moneyed circles as his cousins. When Harry found himself single recently, Eugenie set him up with a friend – a beautiful, blonde model friend named Cressida Bonas. Harry and Cressida hit it off, and they might still be seeing each other. Here's where it gets more complicated.
Because it seems like Duchess Kate doesn't get along so well with her cousins-in-law. Kate, Eugenie and Beatrice are not outwardly bitchy to each other, but there are some tensions and some hard feelings over old grudges. It doesn't help matters that the Queen recently re-emphasized the royal hierarchy so that princesses who "marry into the family" have to curtsey to "blood princesses" – making Kate lower in status than Beatrice and Eugenie. So, why is this Cressida Bonas thing raising Kate's hackles? Because Cressida's sister Isabella is the one person that made Kate incredibly jealous – because William was totally in love with Isabella. So…
Prince Harry and a beautiful blonde? It seemed like just another date in the life of the eligible young royal. But when the blonde is Cressida Bonas – half-sister of the woman Prince William once wanted to marry – and the matchmaker is royal cousin Princess Eugenie, palace insiders see Harry's rendezvous as the most recent volley in the way between the Yorks (Eugenie, 22, and Beatrice, 24) and the Middletons.

"No woman makes Kate as insecure as Isabella Anstruther-Gough-Calthorpe," a palace insider tells In Touch of Cressida's half-sister – for whom William left Kate for five years ago.

"Eugenie knew it would get under Kate's skin," adds the source, explaining that were things to get serious between Harry and Cressida, family gatherings would become excruciating for the duchess.

Why would Eugenie put Kate in such an uncomfortable position? The source says there's been a royal battle brewing for quite some time: "There is no love lost between the sisters. They have nothing in common, unless you count Kate now being a member of the royal family."

The source says it's not entirely one-sided. "Prior to the royal wedding, Kate invited Beatrice to a party, but forgot to mention it was costume," says the source. "Poor Beatrice was so embarrassed, she ended up in tears in the bathroom."

Now that she's part of the royal family – and a future queen – Kate knows such oversights are beneath her. But it won't be easy to forgive and forget.

"Although Kate will have to socialize with the Yorks at royal events, they'll never be good friends," the source says.
[From In Touch Weekly, print edition]
I mean, in some sense In Touch is just reorganizing some facts and gossip to pit the princesses against the duchess. But… there might be something there. I'll admit, I don't pay much attention to Eugenie and Beatrice, but I remember hearing stuff about the York girls not getting along with the Middleton girls – and this was years before Kate married William. So, maybe Eugenie decided to get back at Kate using a weird method. I don't know.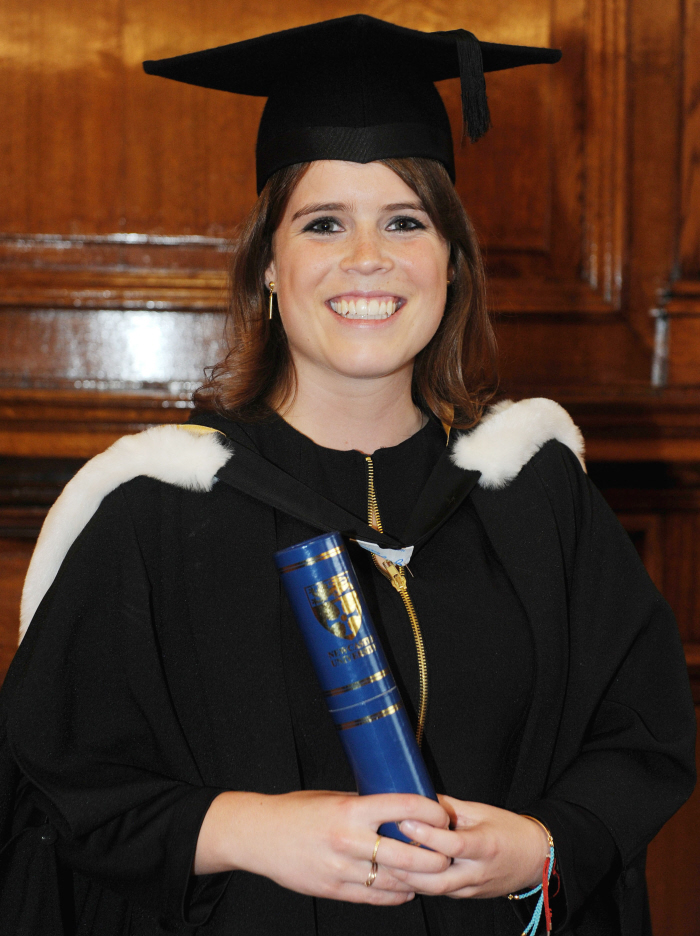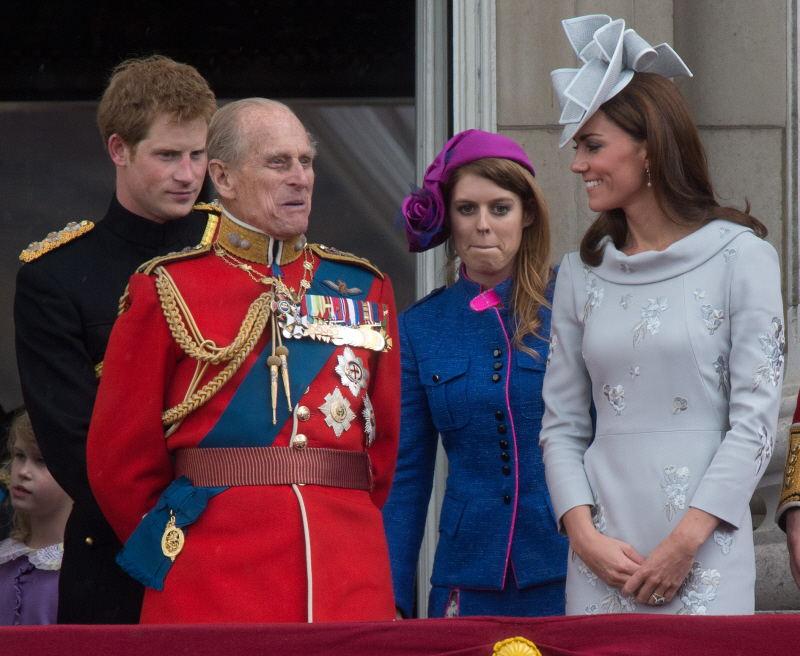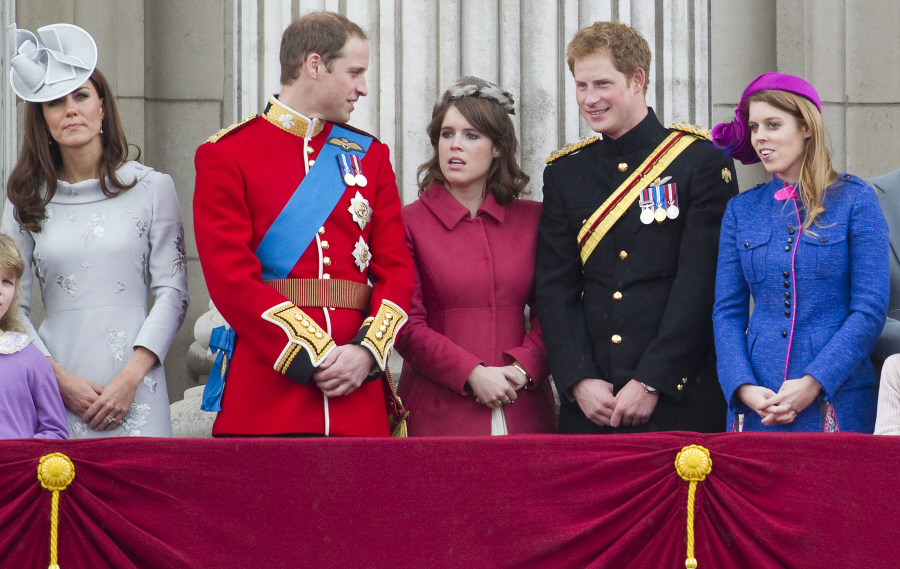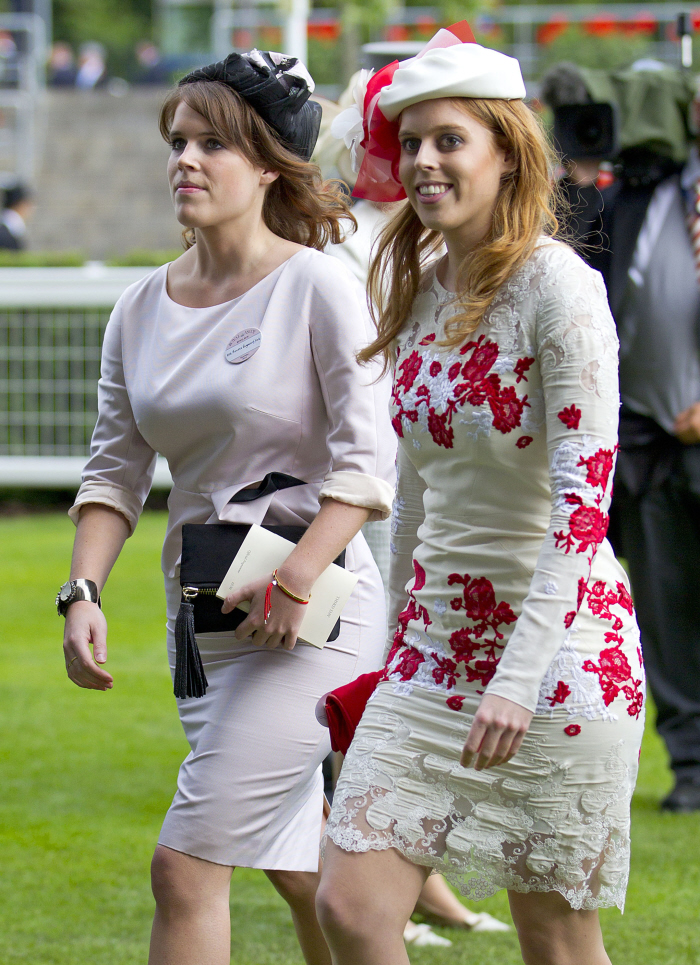 Photos courtesy of WENN.