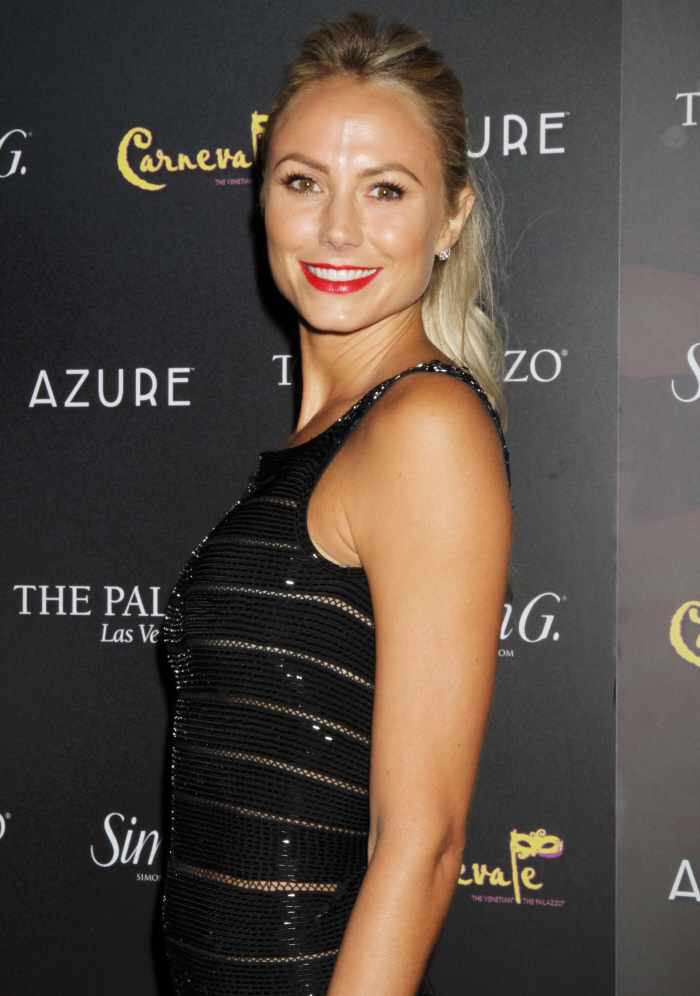 Does anyone else think George Clooney is going to look leathery as he ages? Like, the second coming of George Hamilton. George has never been a pale guy – he's always had a lovely olive skin tone, what I like to think of as "Mediterranean" if that's not too much of a stereotype. But it seems like George has never liked SPF, and he likes the sun. So, Stacy Keibler is trying to keep up her color too. She wants to be nice and tan as well. Unfortunately, Stacy might be going about it the wrong way. Star Mag claims that Stacy has bought a tanning bed, and now George is thinking about dumping her because of it. COLD.
George Clooney is seriously turned off be a new piece of "furniture" that his girlfriend, Stacy Keibler, bought for her LA home.

According to a source, Stacy upset George by blowing tens of thousands of dollars on a high-tech tanning bed.

"He was attracted to her initially because she seemed like a natural beauty who didn't obsess about her looks," the friend says. "But that's not really true, and it's beginning to bother him."

George, who works hard to cultivate an intelligent image, genuinely worries that Stacy's tanorexia will reflect badly on him, says the insider. Ironically, Stacy thinks purchasing the bed was responsible – because now she won't be driving back and forth to the salon twice a week.

The insider adds, "She is not taking his disapproval seriously, but George has dumped girls for smaller offenses."
[From Star Magazine, print edition]
Let's be real – "He was attracted to her initially because she seemed like a natural beauty who didn't obsess about her looks"?? I remember what Stacy used to look like, before Clooney – a busted cocktail waitress. He hired a team of people to give her a makeover, and the result was Stacy looking like a slightly less-busted cocktail waitress. He could go anywhere for "natural". He wants someone who won't embarrass him on a red carpet, and Stacy is TRYING. So, I'd say Clooney is fine with Stacy being somewhat high-maintenance as far as grooming and such goes. That's how he made her, you know?
Besides all of that – does Stacy even have her own place in LA anymore? I think she moved into George's house. She refers to his home as "ours". Which could be one of those "dump-able offenses." In any case, Gossip Cop spoke to a "source close to Keibler" and they said the story is false. Battle of the unnamed sources! Who do you believe?
Some photos of George on a commercial shoot in Italy earlier this week: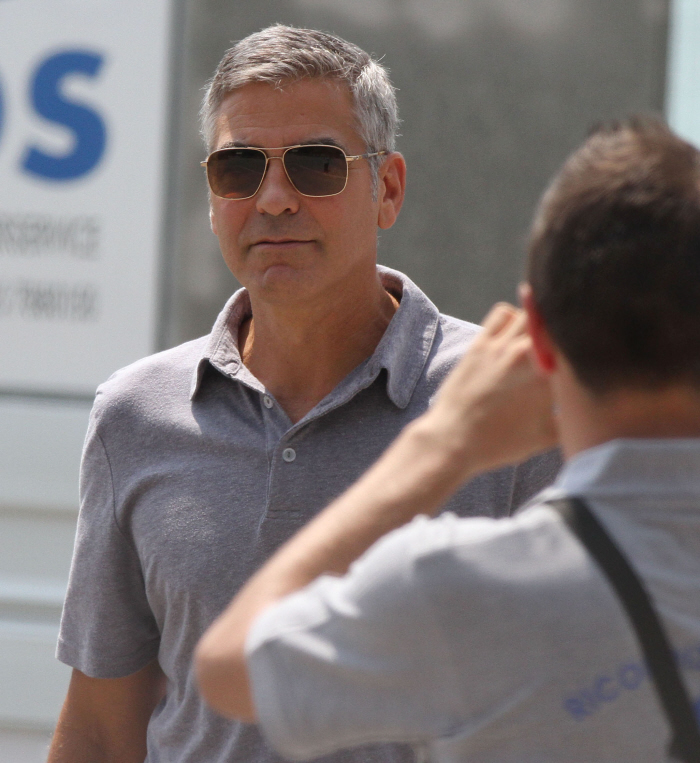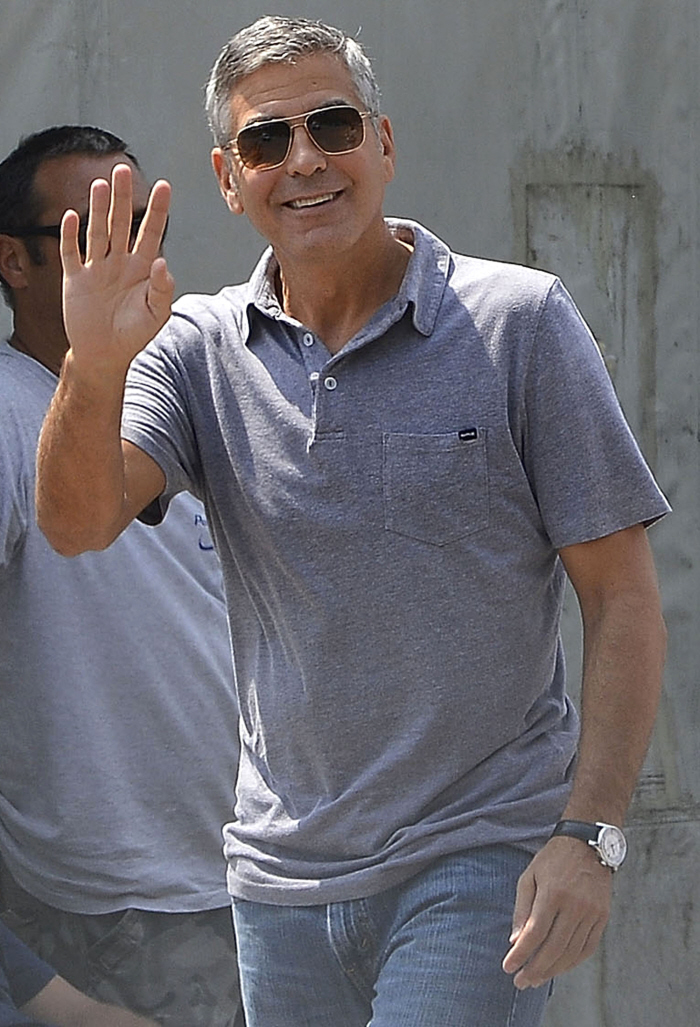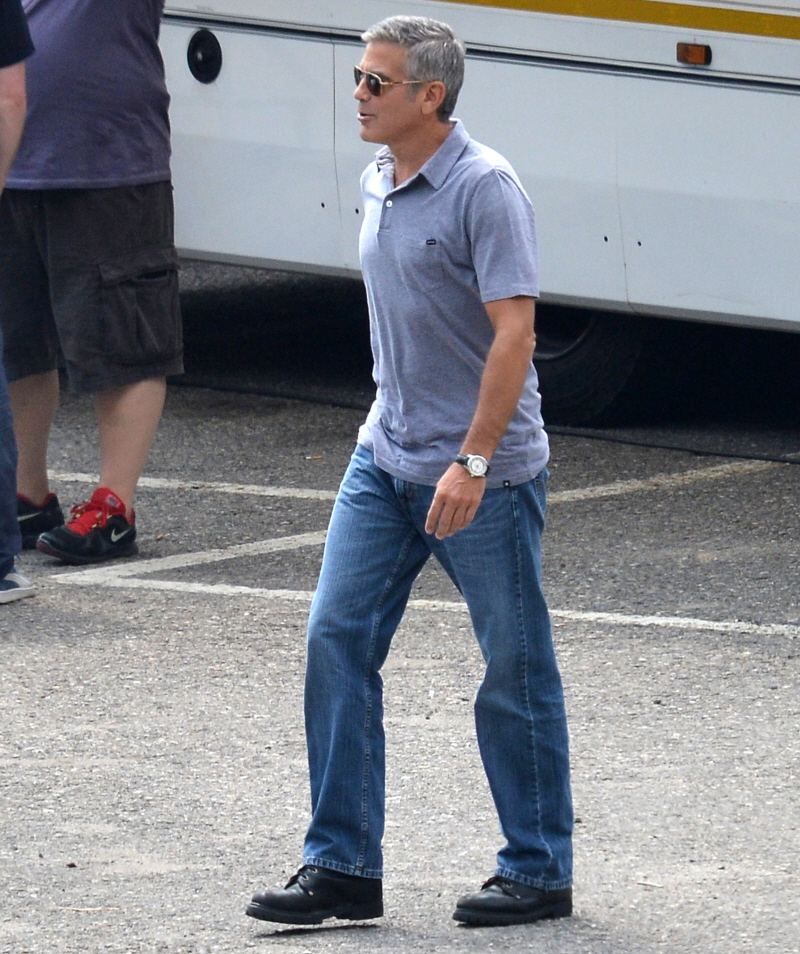 Photos courtesy of Fame/Flynet and WENN.