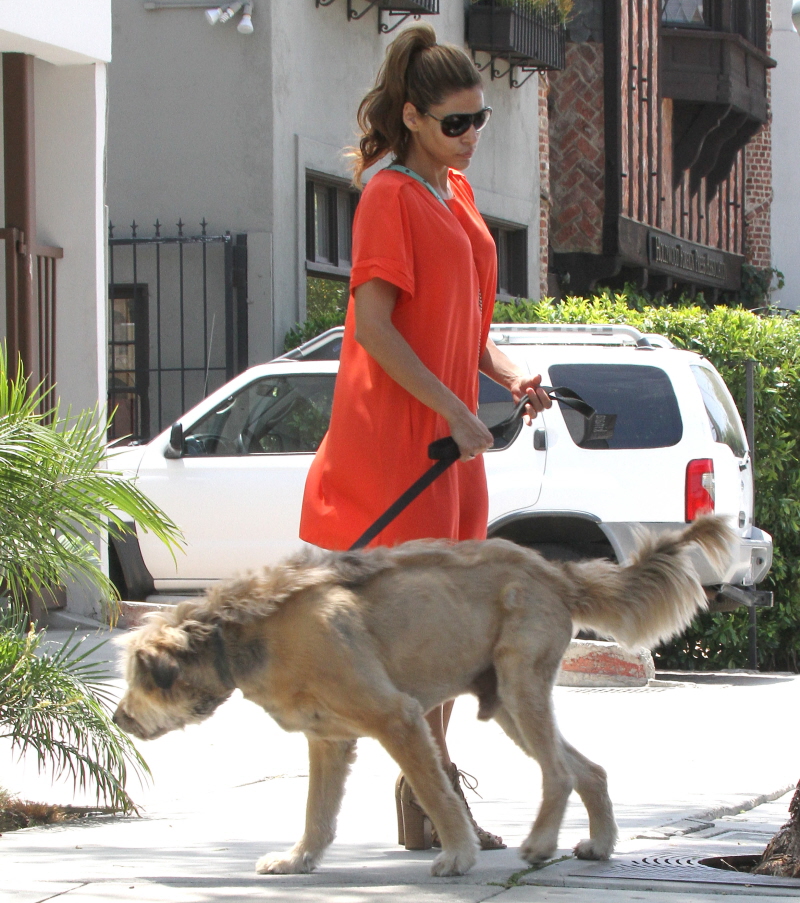 This is the second day in a row that we have new Eva Mendes photos! This, after a Eva Mendes drought for more than a month. Aren't we lucky? These are photos of Eva "running errands" with a cute companion. Do you recognize her buddy? That's George, Ryan Gosling's Mohawked dog. So… you let your lady spend the day with your dog. What does that mean? That means Ryan Gosling and Eva Mendes are still very much together. It also means that George got to spend the day with his mom (step-mom?) as she got her hair done and picked up some food. My puppy is fine with a quick food pickup, but he would definitely NOT behave if I took him to a hair salon. My dog would be Chaos Incarnate. So maybe George is really well-behaved? Maybe he just tolerates Eva. Or maybe she gives him bacon, which is the surest way to any dog's heart.
Anyway… we discussed some other photos of Eva yesterday in which Eva seemed to be shielding her torso from paparazzi inspection. And now in these photos, Eva is wearing a very loose dress. Is she trying to tell us something? Something of the baby bump variety? Eh. I thought for a moment that she looked kind of pregnant from behind yesterday (go here to see those photos), but I really can't tell in these pics. Pregnancy might explain why she and Ryan dropped off the radar for a little bit. And I could totally see an "unplanned" pregnancy for Ryan and Eva, quite honestly. All I'm saying is that these photos aren't definitive proof.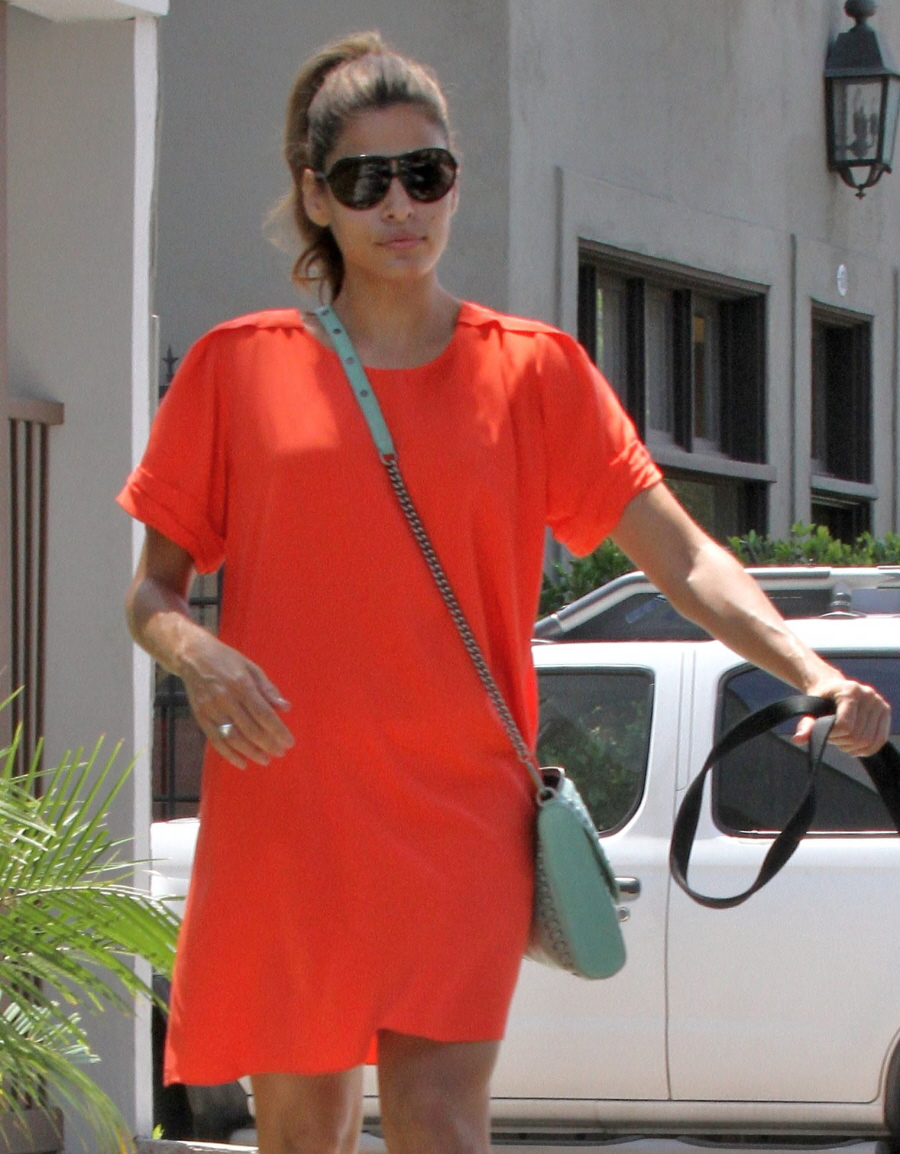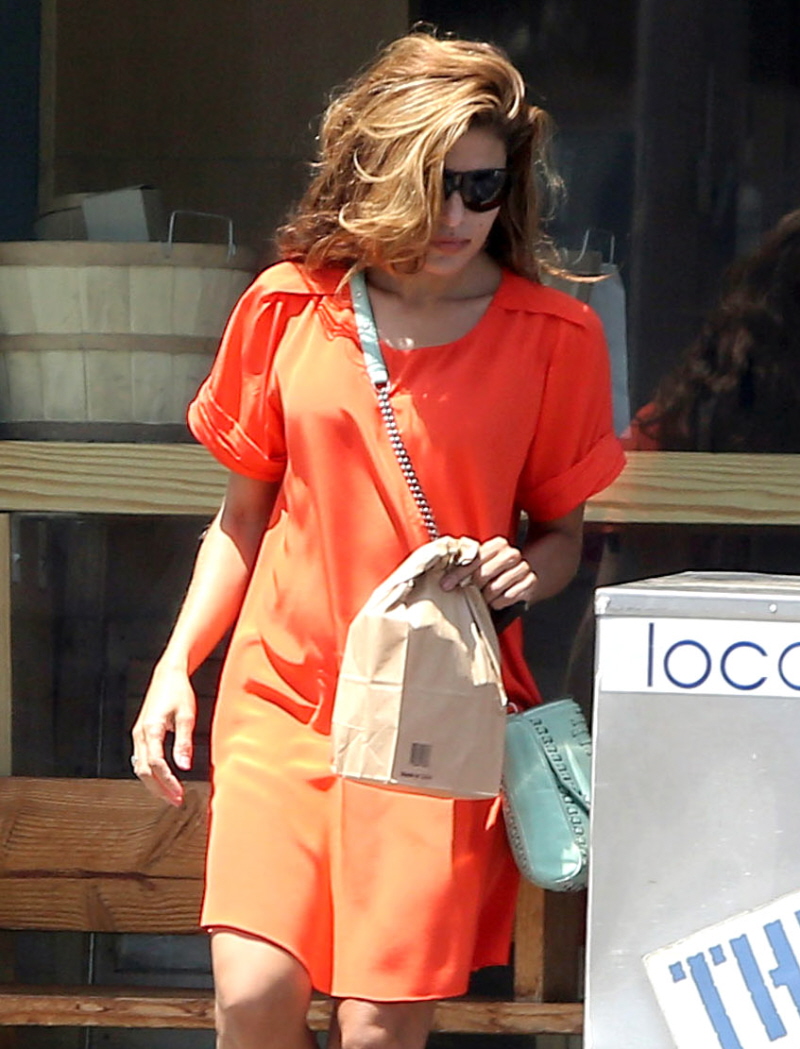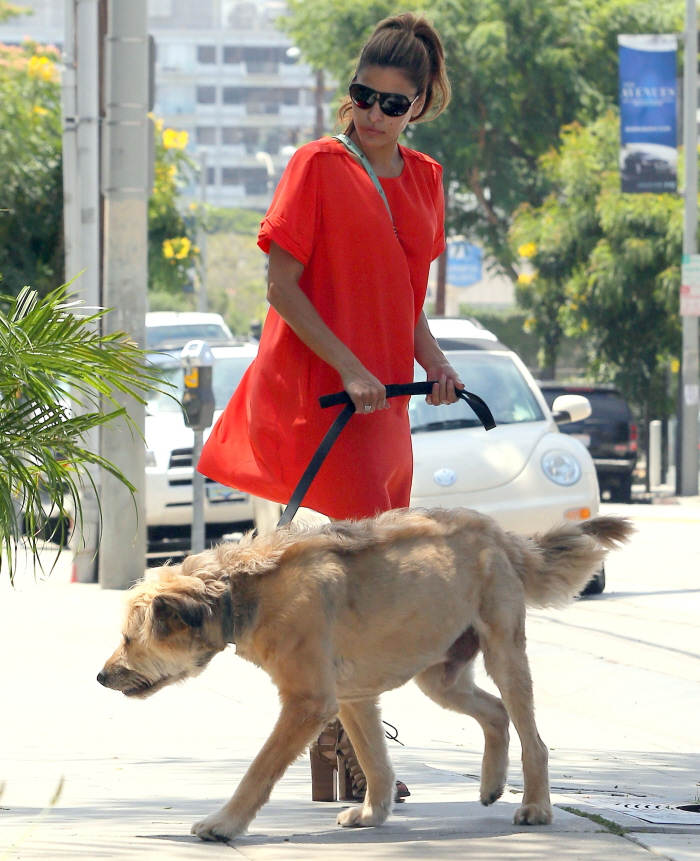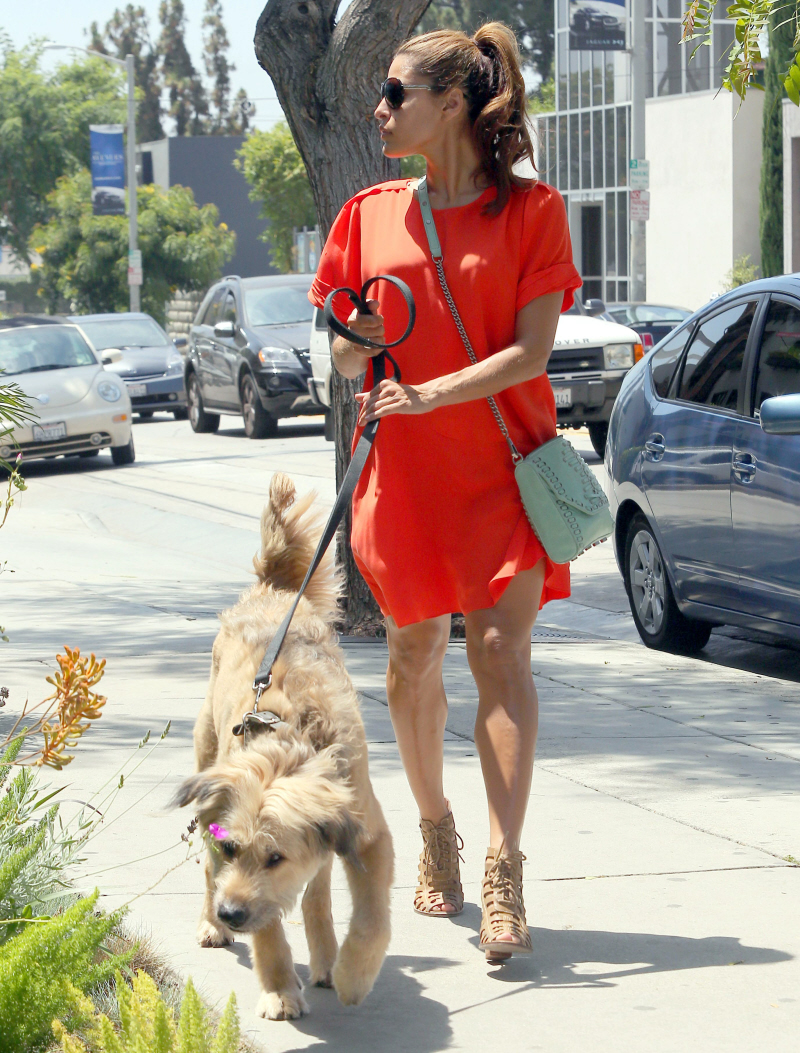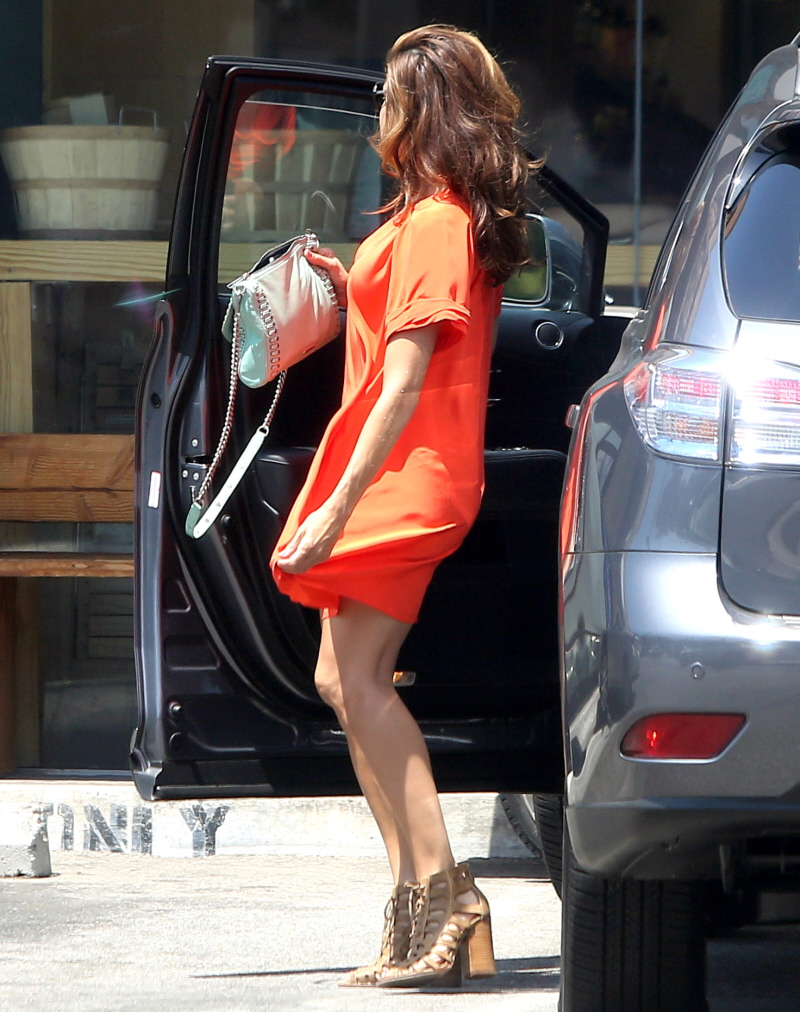 Photos courtesy of Fame/Flynet.