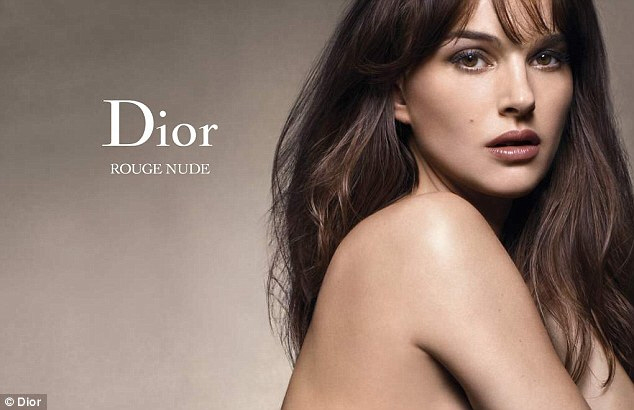 Natalie Portman has been "the face" of several Dior products for more than a year and a half. I think she started out representing Miss Dior Cherie perfume, and then moved in to become the face of Dior's skincare line. These are two of the latest ads from the "Diorskin Nude" line – one ad is all about Natalie's gorgeous face, with only a hint of bangs. Unfortunately for that shot, the ad cuts of half of her forehead. I don't get why a company would choose that kind of image – if you're going to pay for a celebrity "face," make sure you put the whole face in the ad. As for the other print ad – the one where Natalie's skin looks like silk – that was is just gorgeous.
Dior have stuck to a winning formula with their new advertising campaign by getting stunning actress Natalie Portman to pose naked. The Oscar-winner de-robed for the photo shoot with photographer Mario Sorrenti to promote the brand's new Diorskin Nude range.

In one picture, she is draped topless over a chaise lounge pulling her hair off her face. In another close-up shot, she faces the camera with her arms and hair covering her chest to protect her modesty.

Dior promise their foundation, which will be on sale nationwide from 14 September, will give wearers a natural, radiant glow.

As well as the foundations, priced at £31, lip and nail shades in a nude palette are also available. Natalie wears one of the Rouge Dior Nude shades in the adverts.

Dior said the lipsticks, which cost £25, are innovative because they don't colour lips but 'blush' them for a more natural look.

This isn't the first time Natalie has posed topless in her role as the face of Dior beauty. Last year wore just a black headband to promote the brand's fragrance Miss Dior Cherie.
Gah, I hate makeup. I am not a makeup person at all – I admire women who can do their own makeup well, and women who feel comfortable wearing makeup. For me, wearing makeup is so uncomfortable. But… for those of you who like makeup, would you pay roughly $50 for a bottle of Dior foundation? What if you were paying $50 to have skin like Natalie Portman?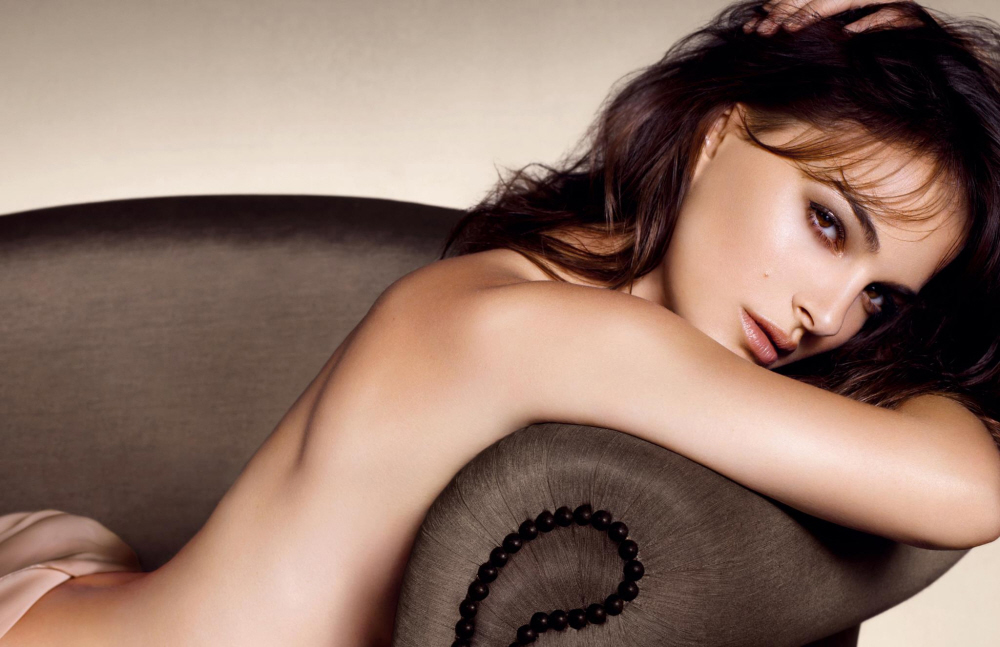 Ads courtesy of Dior.