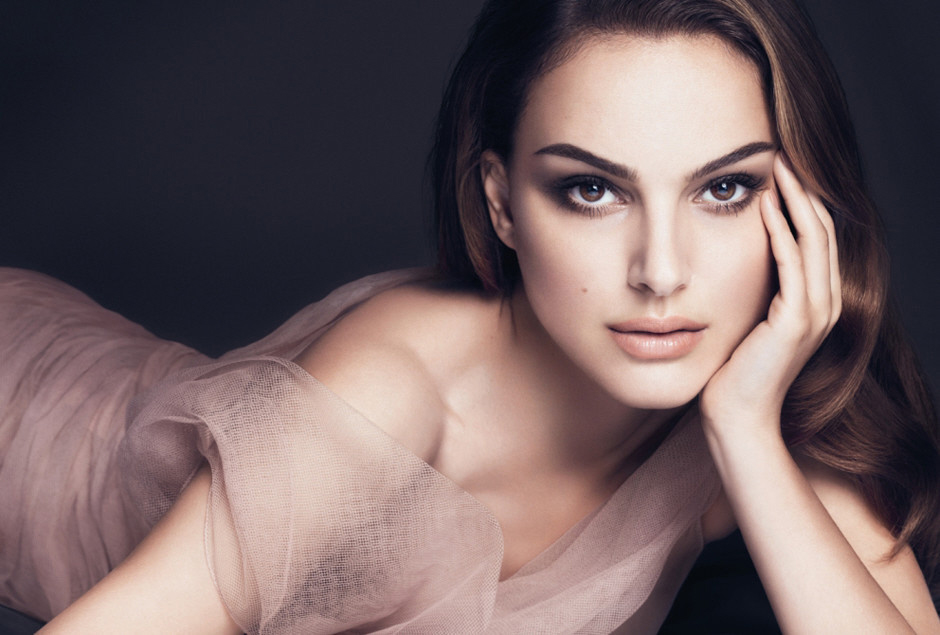 Above is the new ad for Diorskin Forever, with Natalie Portman representing "the face" of the campaign. I honestly thought that Natalie had only agreed to be the face of Miss Dior Cherie perfume, not this Dior cosmetics line. Diorskin is described, no joke, as "the innovatively formulated Diorskin range, which is designed to seamlessly perfect the complexion and enhance the natural beauty of the skin, like the fibres of a Haute Couture gown. Dior's research laboratories are consistently at forefront of cosmetic advances and once again Dior lives up to this reputation. The unique innovation – Skin Essence – contained within the Diorskin Forever Compact and Diorskin Forever Fluid, identifies the skin's specific needs upon application."
The image is lovely, and Natalie's skin is gorgeous, naturally, but even more so when she's made up. There's something weird going on with her eyes, though. I almost didn't recognize her. Anyway, I'm assuming that this ad was shot months and months ago, before Natalie was showing with her pregnancy, and before John Galliano's anti-Semitic douche explosion, which caused Natalie to publicly bash the designer and refuse to wear Dior at the Oscars. Some sites are even wondering if Natalie has already withdrawn from her Dior endorsement, even after Galliano was fired, but thus far, neither Dior nor Natalie has spoken about her long-term work for the brand.
In other Portman news, there's a new interview with her where she just sounds kind of weird and extremely sheltered:
Natalie Portman enrolled at Harvard University in 1999. The 30-year-old star studied psychology while still working as an actress, and completed her bachelor's degree in 2003. Despite being 18 when she started university, Natalie was shocked by the level of independence she had to maintain.

"College was a good transitional experience for me, because I was really babied and taken care of by my parents," she told Psychologies magazine. "I'd never walked down the street on my own until I went to Harvard. I'd never even had my own set of keys."

Natalie says her educational experience made her less worried about what people thought of her. The brunette beauty revealed Harvard softened her defensive side.

"I've always been the kind of girl who wanted to please people, to get along, to not give the impression that I'm internalizing all the confusion and craziness of my profession," she explained.

"When I went to Harvard, I was able to unlearn a lot of that defensive-protective side. I'm still learning to be more myself and have fewer masks. Of course you can't forget that deep down I'm an actress."
[From Music Rooms]
She had never had her own set of keys before she went to college? She had never walked down a street alone before the age of 18?!? Oddly enough, this may explain why she comes across so poorly at times, why she seems like she's putting on airs or why she seems to act "above it". She didn't have a normal childhood, and she didn't transition from childhood to adolescence to young-adulthood in the same way as other people. She was coddled and babied until she was technically an adult, and that has to mess with her head. By the way, Natalie is an only child: this kind of thing gives old children (like me) a bad rep.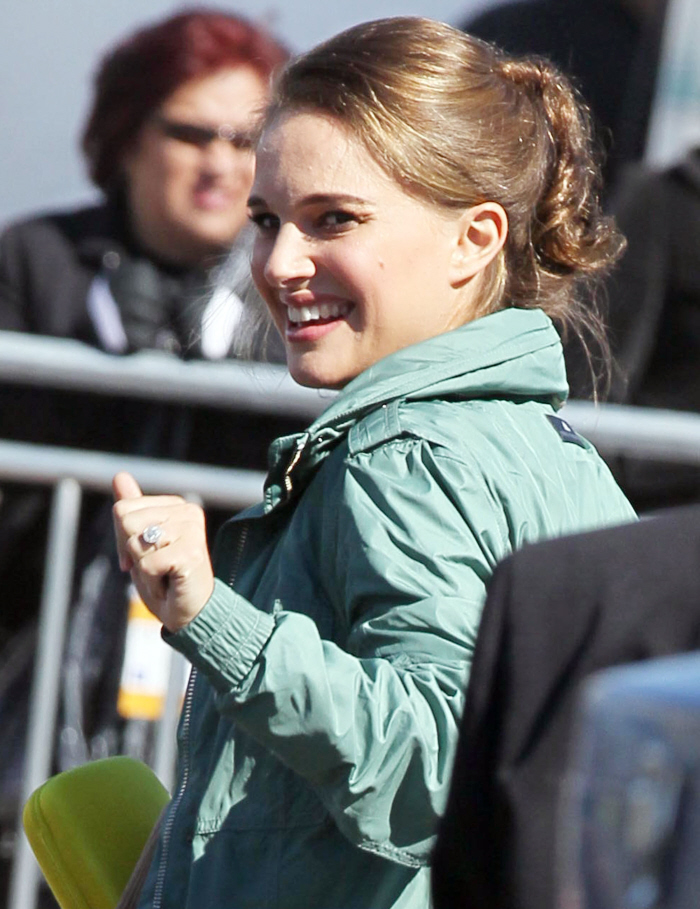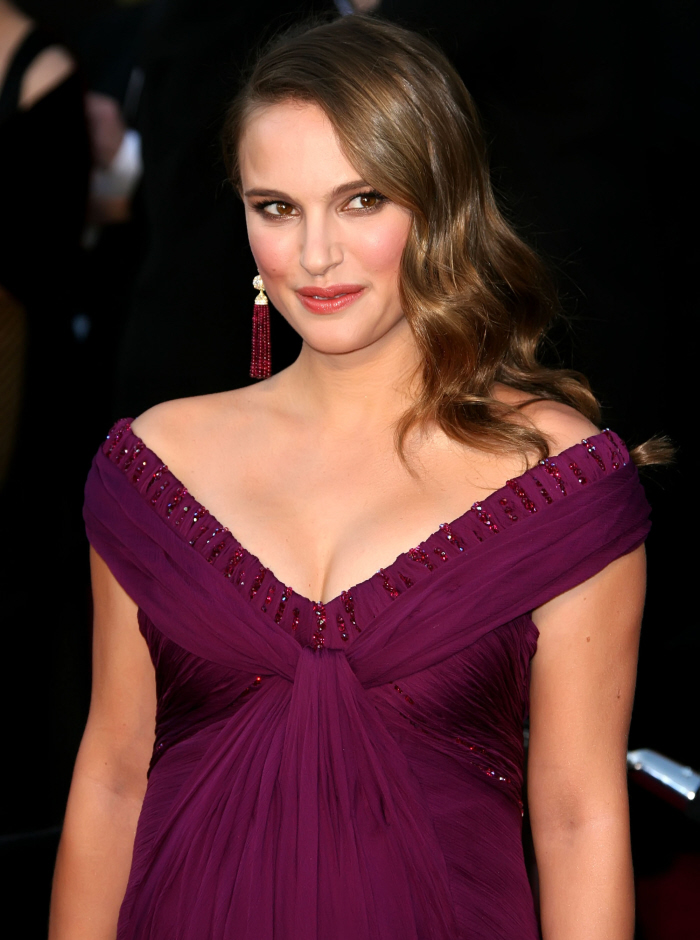 Photos courtesy of WENN.