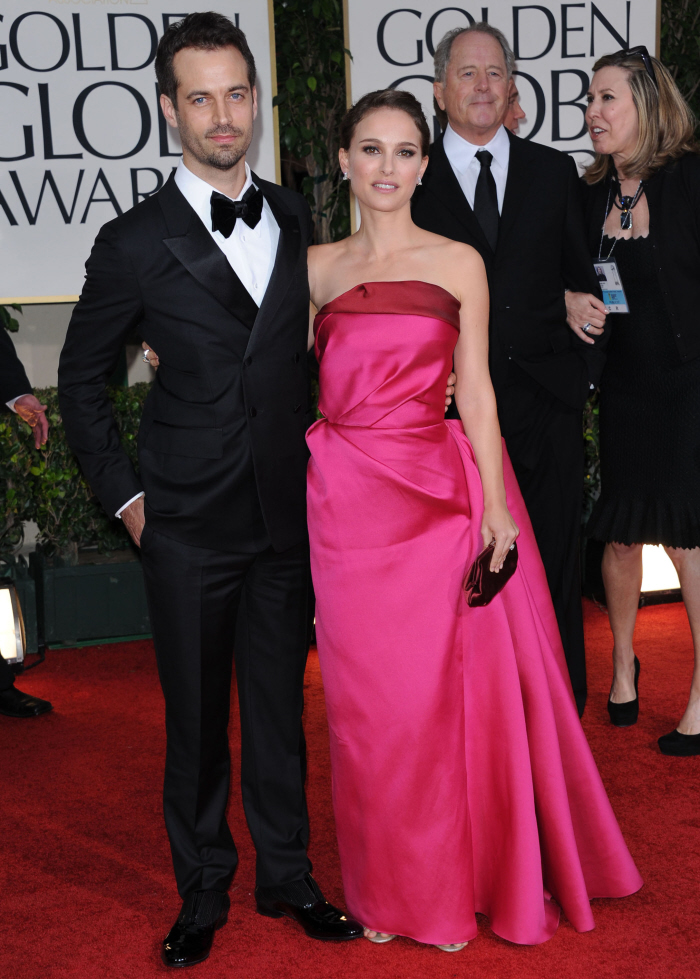 Natalie Portman and Benjamin Millepied got married in Big Sur on Saturday. Apparently, it was a pretty traditional Jewish wedding, although some of you took issue with Natalie for being a "cafeteria Jew" (like cafeteria Catholic, I suppose), picking and choosing what she believed in as far as her Jewish faith. What I found surprising were the little things – I didn't know Jewish weddings could go down on the Sabbath. I didn't know you could have a traditional Jewish wedding outside of the temple. And I thought traditional Jewish brides had to be more covered up than Natalie was – The Mail has some photos of Natalie in her Rodarte wedding gown, and you can see them here. Her arms are covered (in transparent white), but the dress is a tea-length A-line. Is that allowed?! Besides all of that, Natalie's wedding sounds okay. The only food was vegan, though. Ugh.
The wedding between Natalie Portman and Benjamin Millepied reflected not just the bride's Jewish faith and the groom's French nationality, but also the couple's outlook on the world.

Instead of having flowers flown in, the ceremony featured wildflowers indigenous to the Big Sur coast where the ceremony took place, and instead of "fish or steak" the menu was strictly vegan in keeping with the bride's diet.

Portman, 31, chose a traditional white gown from Rodarte, the same house that made the purple dress that Portman wore to the 2010 Oscars, and wore a crown of white wildflowers in her hair. The groom, 35, wore a midnight blue tux.

The 45-minute ceremony, said to be designed and coordinated by LA-based wedding planers Yifat Oren and Stefanie Cove, took place on a bluff overlooking the ocean and under a rustic Jewish chuppah made of twigs. They were surrounded by family (including 14-month-old son Aleph and friends, including Ivanka Trump and Macaulay Culkin,

During the ceremony, the couple were wrapped in a tallits, a Jewish prayer shawl, and in keeping with custom, things ended with Millepied smashing a glass to shouts of "Mazel Tov!"

The reception was held under a tent at a private residence, and featured a Klezmer band. The newly married couple kicked the dancing off with a 20-minute hora dance before being lifted up in chairs by guests.

Eschewing the traditional wedding cake, the couple opted for French macaroons.

When things wrapped up around 2 a.m., the approximately 100 guests took home packets of wildflower seeds as party favors. The packets were inscribed with a single word: "Merci."
Aw, I like that they did the breaking of the glass (update by CB: it's symbolic of the destruction of the temple in Jerusalem in 70AD). And they danced the hora! YAY. Thoughts on the lack of a wedding cake? Thoughts on the macaroons and the "gift" of wildflower seeds? Eh. I don't have an issue with macaroons… but she should have had a cake as well! Why even get married if you're not going to have a wedding cake? That's, like, one of the few reasons to get married. THE CAKE.
Let's see, other details… a source told In Touch Weekly, "Her dress was stunning, not overly showy or revealing. Very much her own subtle and pretty personal style – she always has a hippie theme, whatever she does." Um, really? Natalie is a hippie? When did that happen? Some of the guests: Diane Sawyer and her husband Mike Nichols (Nichols directed Portman in Closer), Ivanka Trump, Macaulay Culkin and Rashida Jones. Which sounds like the guest list was chosen by picking named out of a hat. I wonder if any of Benjamin's ballet friends were even invited? Hm.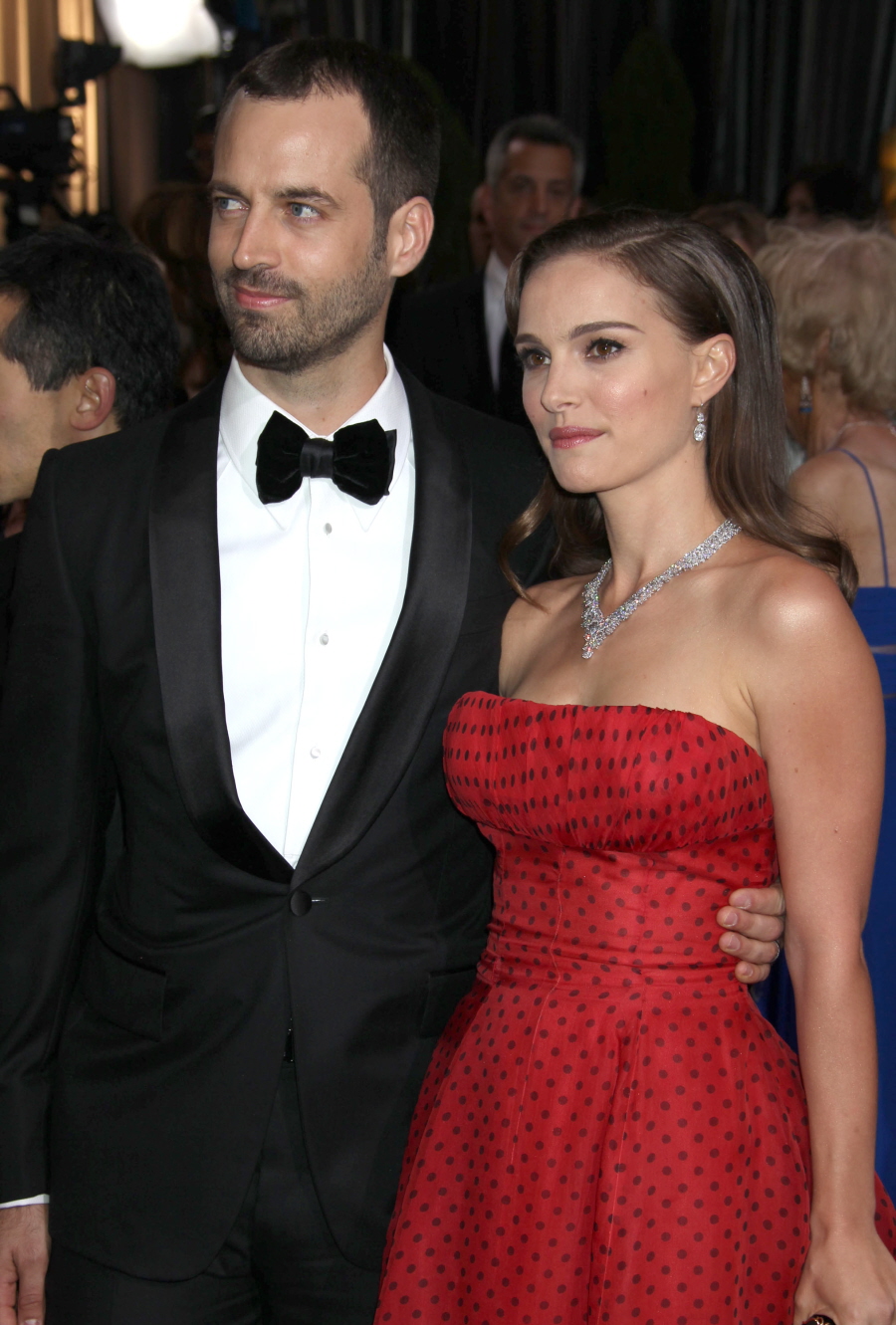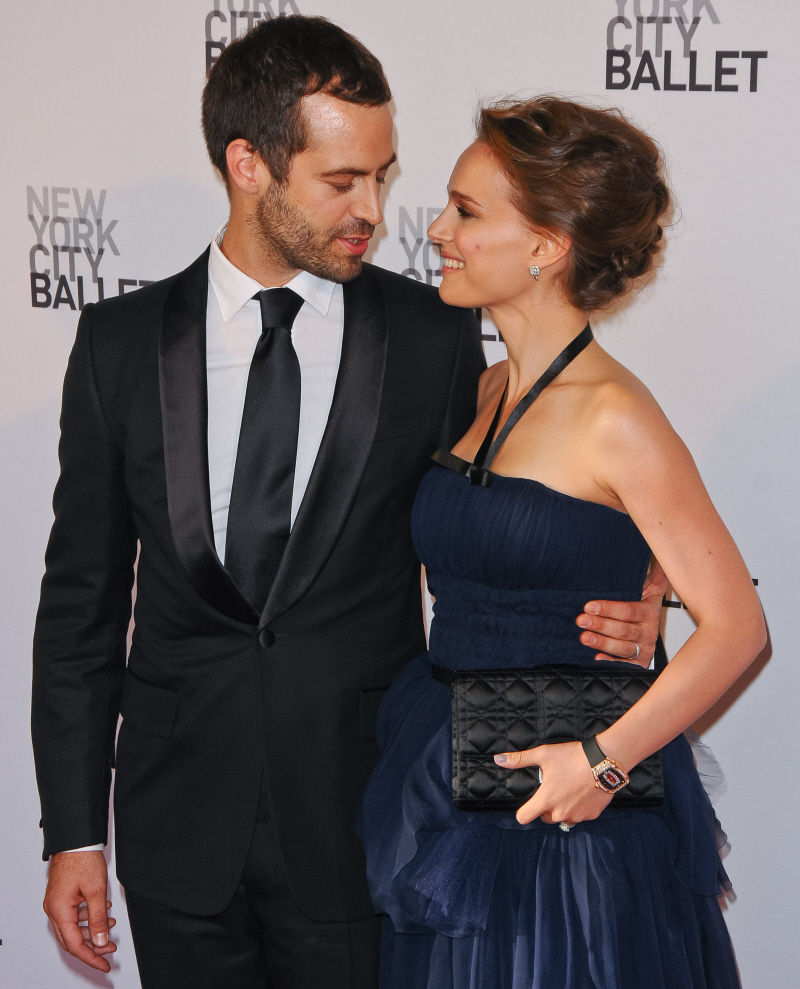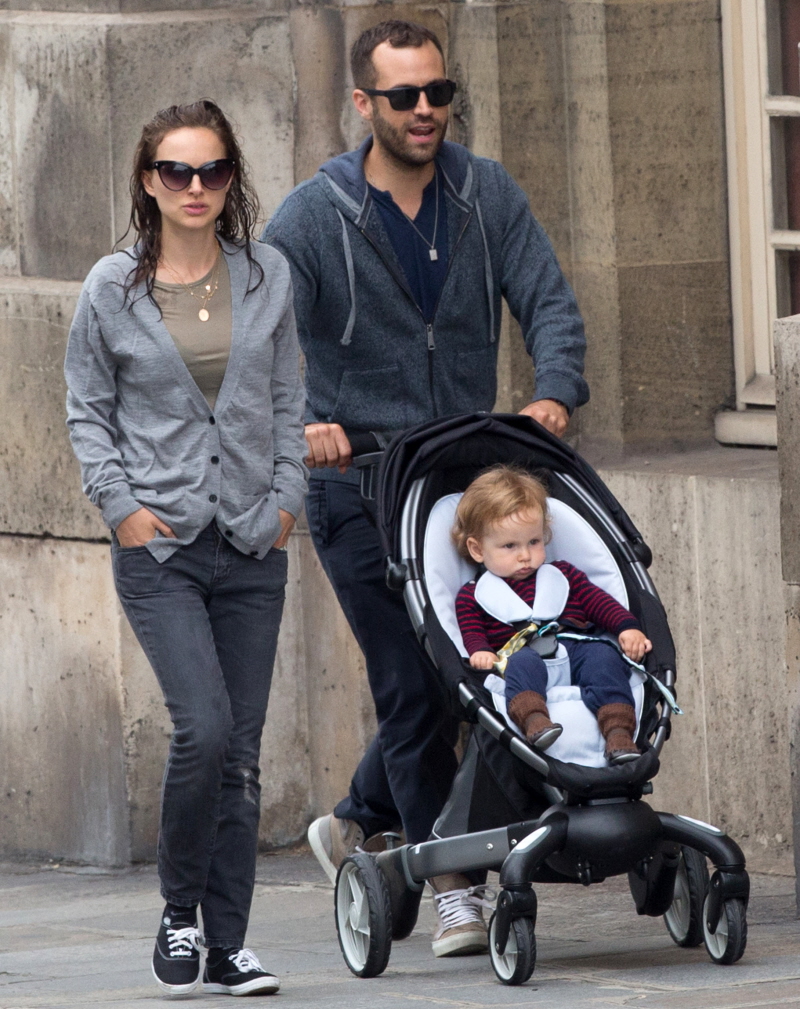 Photos courtesy of WENN.