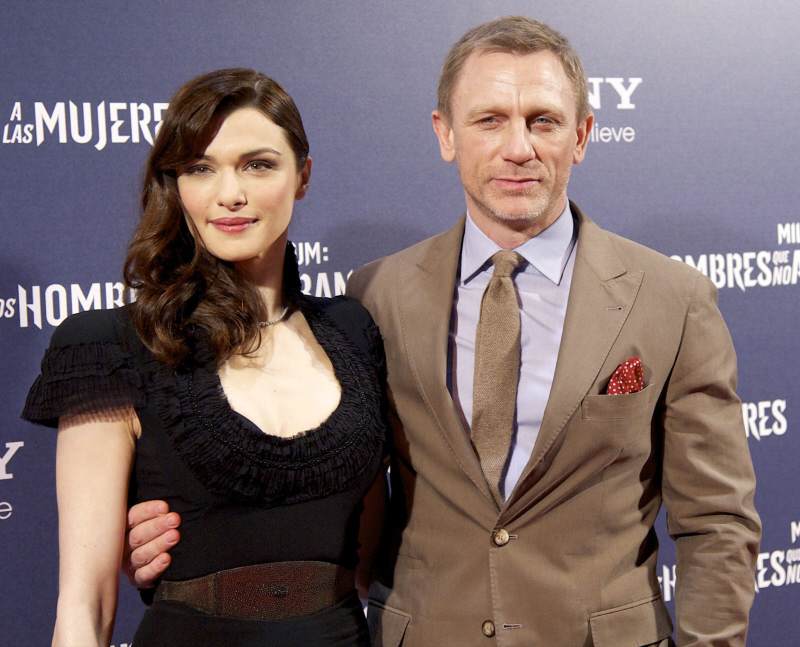 I'm sorry, but I just think Daniel Craig and Rachel Weisz are the hottest celebrity couple going at this point. Yes, they got together under suspicious circumstances. Yes, Daniel is a curmudgeon who loves to complain. But… my God, I bet their sex life is incredible. I bet it's crazy. How could it not be crazy? Anyway, Rachel is promoting The Bourne Legacy these days – it comes out this week. And she's been giving some interesting interviews too – she sat down with Hello Magazine, and she ended up talking about Daniel more than she ever has before. Because the orgasms are just THAT powerful.
What she finds attractive in a man: "There is something incredibly sexy about a man who is good at what he does. Ask any woman and she'll agree that to see a man be really talented in his line of work is amazingly attractive. I'm not sure it necessarily works the other way, that men are so interested in that quality in a woman… but we women, we love talent in our men."

On Daniel: "I love being married to Daniel… It's a wonderful feeling of stability and it's very grounding. I mean, it hasn't made more domestic or anything – just being married doesn't suddenly make you able to cook – but I am very happy right now. Extremely happy, in fact."

On her relationship to Darren Aronofsky: "I was living in sin. We did talk about getting married, how we'd do it, what kind of ceremony we'd have, but somehow we never found the time to make up our minds and actually tie the knot."

Working with Daniel Craig 20 years ago on a play: They'd kept in casual contact ever since. Neither is about to divulge what happened on the moonlit nights in Canada while filming Dream House, but they emerged a couple and around a year later, they married in New York.

Running in The Bourne Legacy: "I have to do a lot of running in the film and the hardest thing I had to learn was how not to run like a girl. Apparently, because women's hips are wider than men's it means our feet turn out when we run and I really had to work on that. I was difficult."

On her son, Henry: "He not really interested in what I do. When I was shooting Oz, I said, 'Come and see me, Mommy's going to fly, want to come and watch?' and he just didn't care. That's fine – he has his own fantasy life, which is much richer than anything he can see in the movies. And why should movies be so special to him? His dad makes them all the time. And… well, his stepdad is James Bond, isn't he?"

She finds many actresses attractive: "Acting is a different world. I find women sexier on screen than men. 'People like Gena Rowlands, Juliette Binoche and Cate Blanchett. 'When you work with actors, you don't find them particularly sexy. Brendan Fraser, in 'The Mummy', for example, is very gentle for a big action man. Almost courtly, in fact. 'He is quite mysterious, with a lot going on in his head."

Being grounded: "I think being a mum has completely grounded me. Being a mum is just delicious.
[From Contact Music and Hello Magazine, print edition]
Is the running thing true, or did they just tell her that because they were startled by her duck-like run? Whatever. As for all of her lovely-dovey talk about Daniel… I told you. It's the sex. They're still in the "OMG, we have to bone all the time" phase. And it's hot.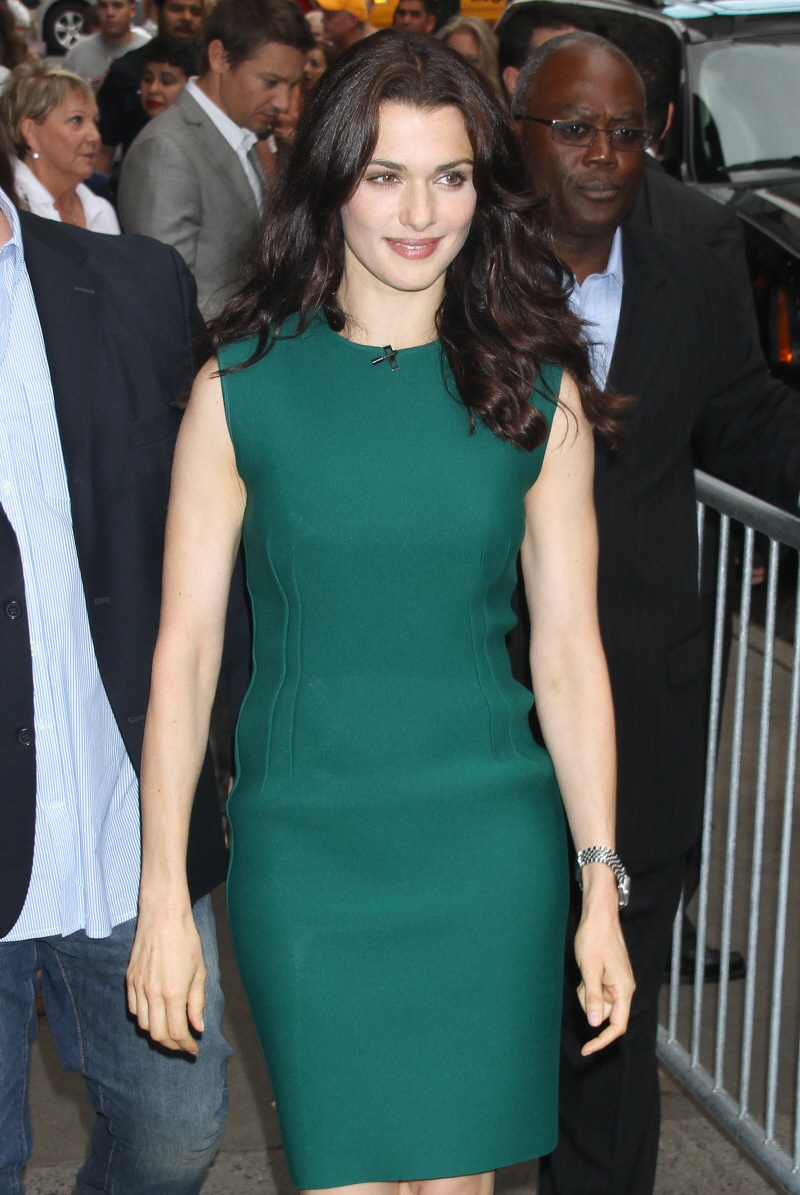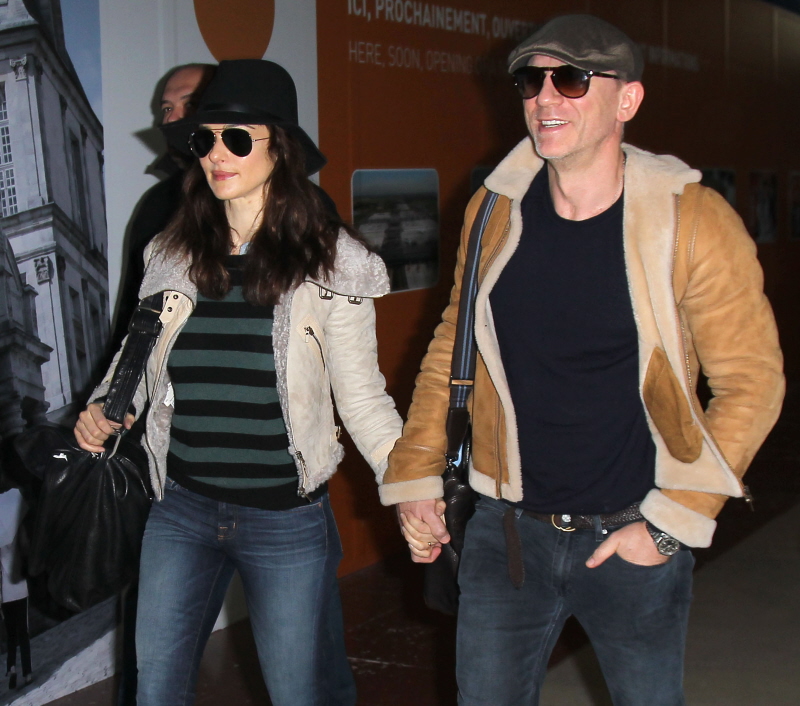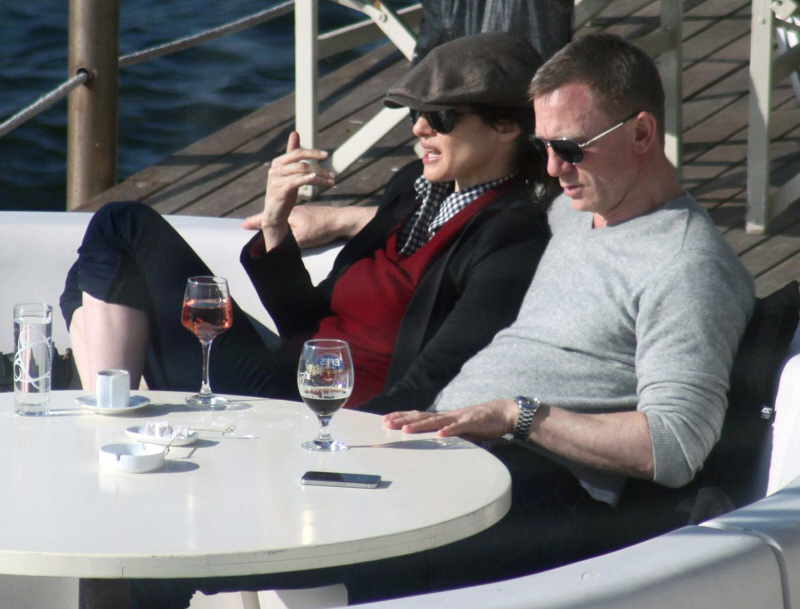 Photos courtesy of WENN, Fame/Flynet.