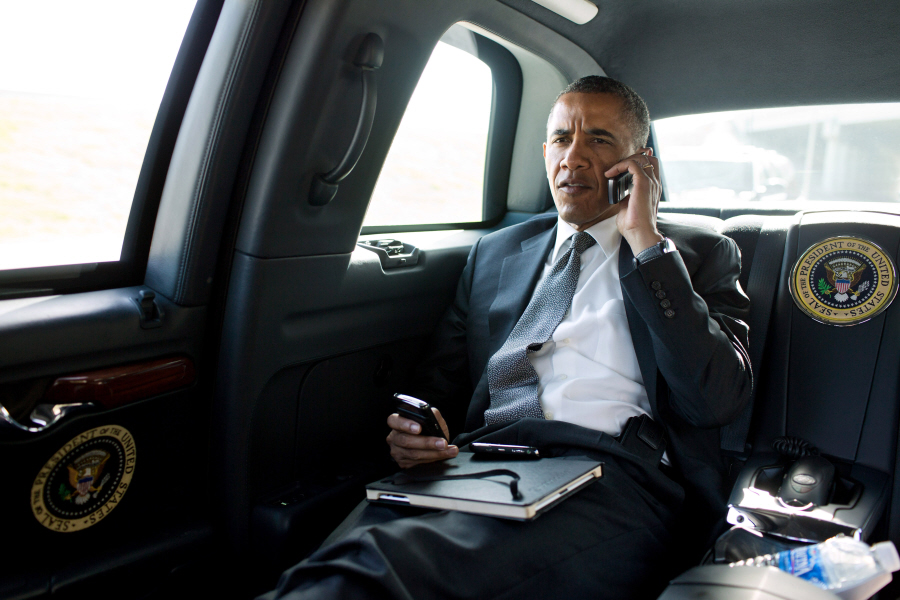 "Catwoman? 'Sup, girl. Meet me at Burger King."
So many of y'all were prepared to unleash hate on Anne Hathaway as Catwoman in The Dark Knight Rises. I remember the comments. I remember the preemptive hair-pulling and complaining. And I stayed true to Anne: I believed that she would do a good job, and lo and behold, not only did Annie do a great job, but she was arguably one of the best parts in a good (and somewhat uneven) movie. Now that you've seen her in action, can we at least agree on one thing: she didn't embarrass herself? Can you give me that? That she held her own with those actors, that she worked the hell out of the material she was given, and that you might have actually missed her when she wasn't on-screen? Well, you don't have to give me that. Barack Obama has given me that. During a fundraiser in Connecticut (in which Anne was co-host along with Harvey Weinstein), Pres. Obama took a moment to praise Catwoman:
Days after "The Dark Night Rises" hauled in $36 million at the box offices last weekend, its fierce female star, Anne Hathaway, helped President Obama rake in millions for his re-election campaign at a Hollywood-studded fundraiser in Connecticut.

Hathaway co-hosted the $35,800 per-person fundraiser Monday night with producer Harvey Weinstein at his home in Connecticut. The duo helped Obama add $2 million to his campaign war chest.

Hathaway is a longtime Obama supporter, having attended his inauguration festivities in 2009 and telling People magazine shortly after his election that she'd love to work in the White House as "First Babysitter" for Obama's daughters, Sasha and Malia.

The president returned the compliment at Monday's fundraiser, gushing about Hathaway's "spectacular" performance as Catwoman in the latest Batman movie.

"She's spectacular," Obama told the crowd of about 60 supporters. "I got a chance to see 'Batman,' and she was the best thing in it.

"That's just my personal opinion," the president added as Hathaway beamed and laughed, according to the pool press report.

Other notable names at the fashionable fundraiser included "West Wing" screenwriter Aaron Sorkin, Vogue editor Anna Wintour and reality-TV host Jerry Springer.
Obama then continued, "Just my opinion: Bane was a mess! He couldn't make up his mind about his motivations. He really didn't adhere to a coherent socioeconomic or political philosophy I guess that's why he was based on Mr. Bain Capital Mitt Romney, right? That's the conspiracy, right? Whatever, y'all, I need a cig." Obviously, that's a joke for our earnest commenters. As for the whole "Does POTUS really have the time to sit through such a long-ass movie?" – my guess is he watched on Air Force One, in between campaign and fundraising stops. I don't mind the president taking some time out to watch a movie, but I'm sure this will bring another round of controversy. Bring it on.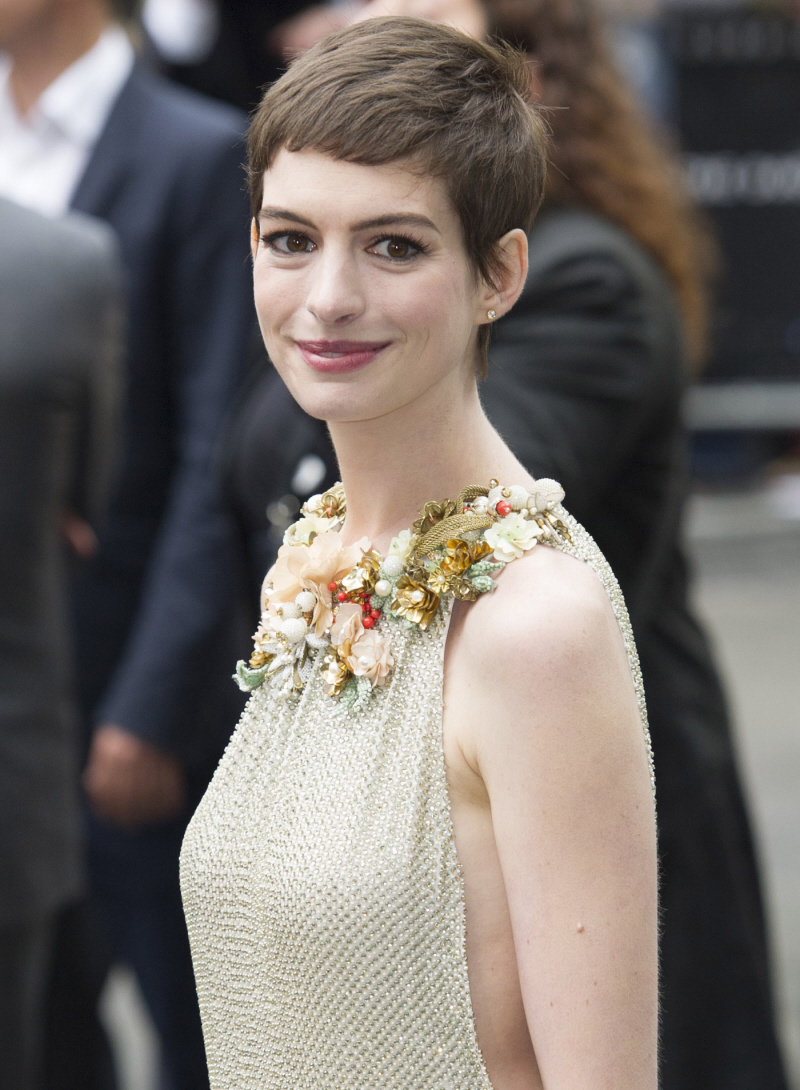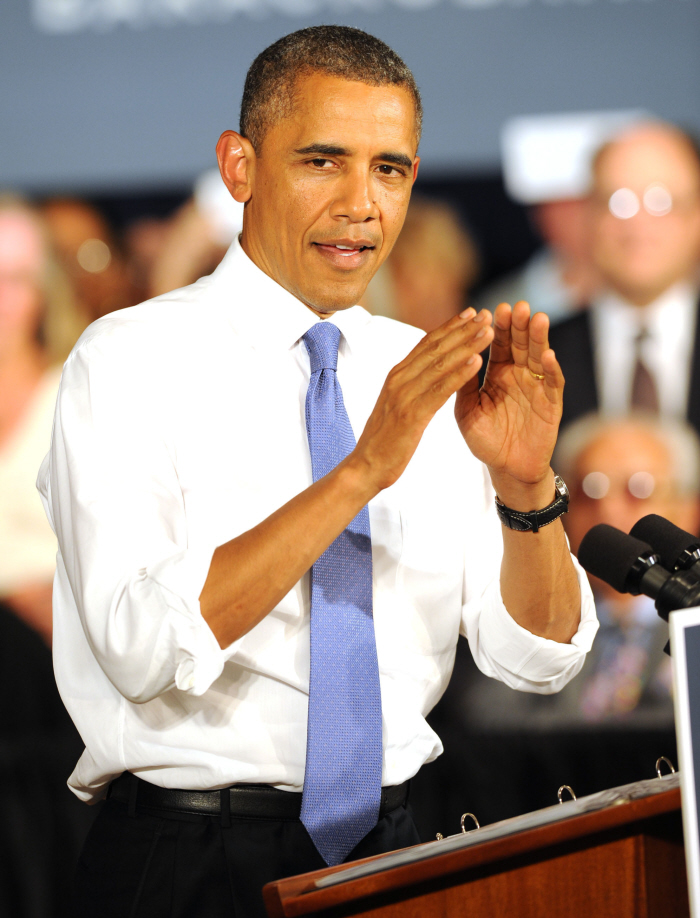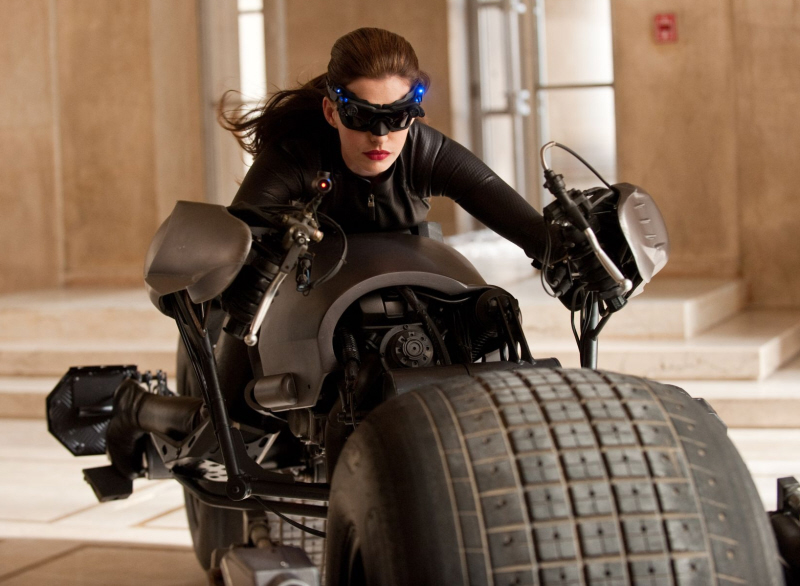 Photos courtesy of WENN.