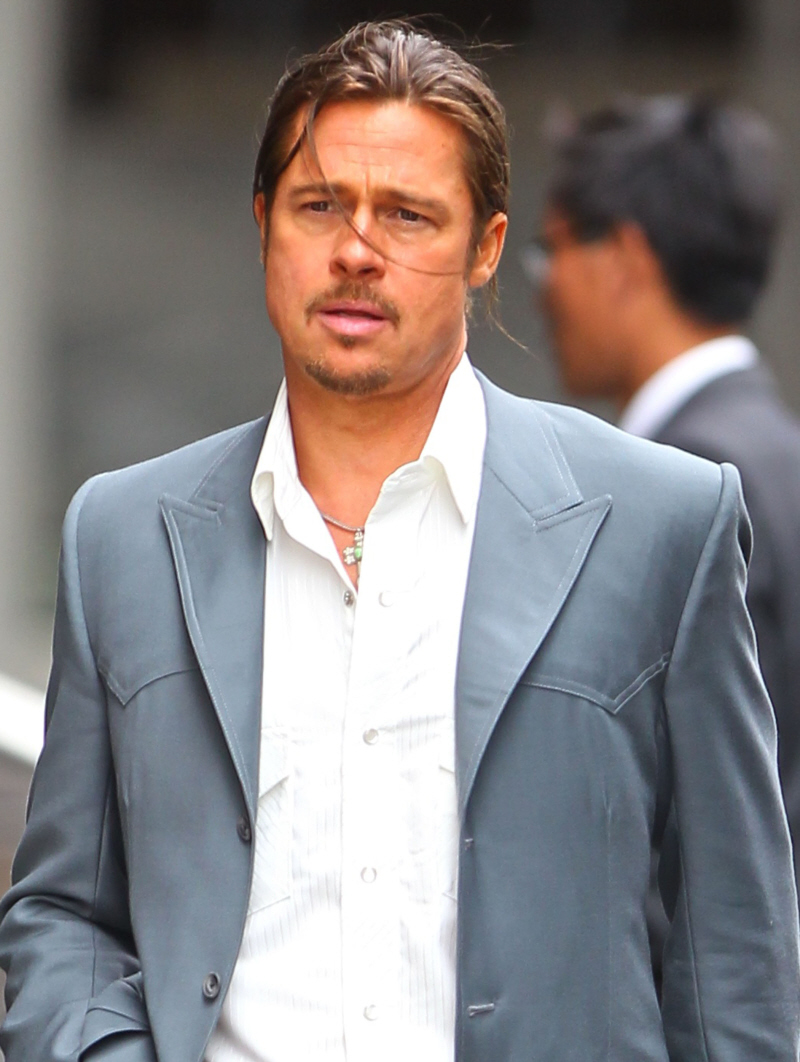 If there's one thing that I'll always believe about Brad Pitt, it's that the man loves to shop. He likes nice things. He has expensive taste. For his clothes, accessories and real estate, Brad almost always goes with the best, and give him some credit – he almost always has good taste. As for the gifts that he buys his family, and his taste in artwork… well, it can be questionable at times. The point is, Brad likes to spend his money. So today I bring you two stories of Brad dropping cash on gifts for his family. First up – Brad reportedly spent $390,000 on a special Patek Philippe watch for Angelina:
BRAD Pitt has spent £250,000 on one of the world's most expensive watches as a wedding present for fiancée Angelina Jolie. The Fight Club star snapped up a luxurious Patek Philippe Minute Repeater — even though there's normally a two-year waiting list.

The custom-made timepiece is gold with a mother of pearl dial and takes two months to make. Each one is checked by a member of the Stern family — who own Patek Philippe — at the firm's HQ in Geneva, Switzerland.

A source said: "Brad decided to buy one of the amazing watches after meeting the Stern family at a watch fair in Basel. He wanted to buy Ange a unique gift that very few people own which is like a piece of art — and the highly sophisticated watch is just that. It chimes sounds based on Big Ben and is constructed by hand. He went to Geneva to pick it up and it's believed he'll present it to Ange as a pre-wedding gift."

Brad, 48, got engaged in to Angelina, 37, in April. They are to marry in a ceremony at their French chateau. The couple are currently living in Surrey with their six children.
I know it's from The Sun, but I still kind of believe it. I bet Brad is a watch guy. I bet he has a few million dollars worth of watches. And I bet Angelina is like, "My little Hermes watch is fine, I barely wear watches anyway." And he was like, "Babe, you need THE BEST." And she was like, "Sigh. Okay, whatever." I mean, it's a lovely gift, a nice gift, a thoughtful gift. But some women rarely wear watches, and I think Angelina might be one of them.
And in other Brad-Pitt-loves-to-shop news, he bought Maddox a motorbike for Madd's 11th birthday:
Maddox Jolie-Pitt is ready to motor! The eldest child of Angelina Jolie and Brad Pitt turned 11 on Sunday Aug. 5, and he received a doozy of a gift: His very first motorbike, ordered by Pitt, 48, at HGB Motorcycles in Ruislip, Germany.

The big brother to Pax, 8, Zahara, 7, Shiloh, 6, and 4-year-old twins Vivienne and Knox now has his very own Suzuki DRZ-125 motorbike — which can reach a top speed of 50 miles per hour — a rep confirmed to E! News.

A source tells Us Weekly that Pitt first visited the shop back in June, but hesitated on the splurge.

"He wasn't sure of the safety and wanted to think about it," the source explains. After a chat with fiancee Jolie, 37, "an order came through for the Suzuki. It's a great bike for a kid to have as his first — it's a junior dirt bike, so very safe, low powered but still very fun."

E! News reports that Pitt "wants the boys to be able to ride [bikes] on private land . . . He has a real passion for bikes which he's like to pass on."

Maddox (whom Jolie adopted in Cambodia before her romance with Pitt began) certainly shares his mom and dad's daredevil tendencies. Last September, he accompanied Jolie during her flying lesson in Hampshire, England.
I really, really don't like the idea of giving kids their own modes of transportation when they're that young. I mean, I doubt Maddox will be tooling around the expressway on his motorbike, but they're still dangerous and the kid is still really young. My neighbor gave his son one of those four-wheel ATV things, and the kid (he's around Maddox's age, if not younger) rides it in his yard and my yard constantly. I'm always afraid he's going to wipe out on the damn thing in my lawn. WHIPPERSNAPPERS.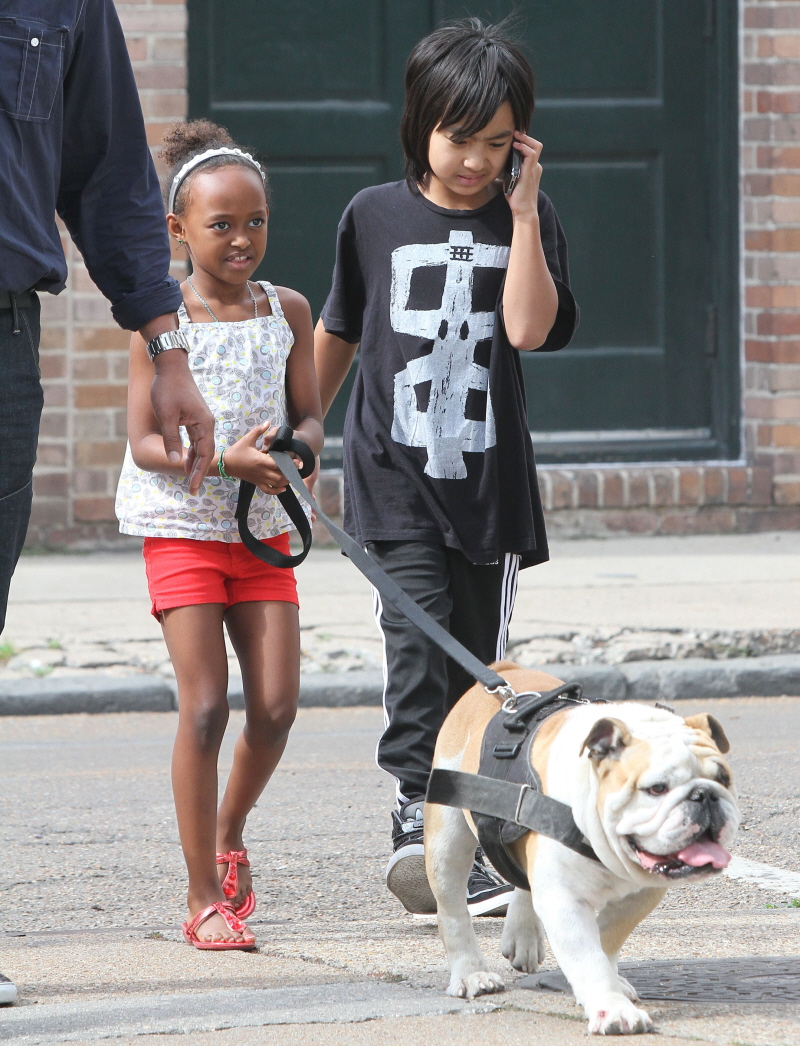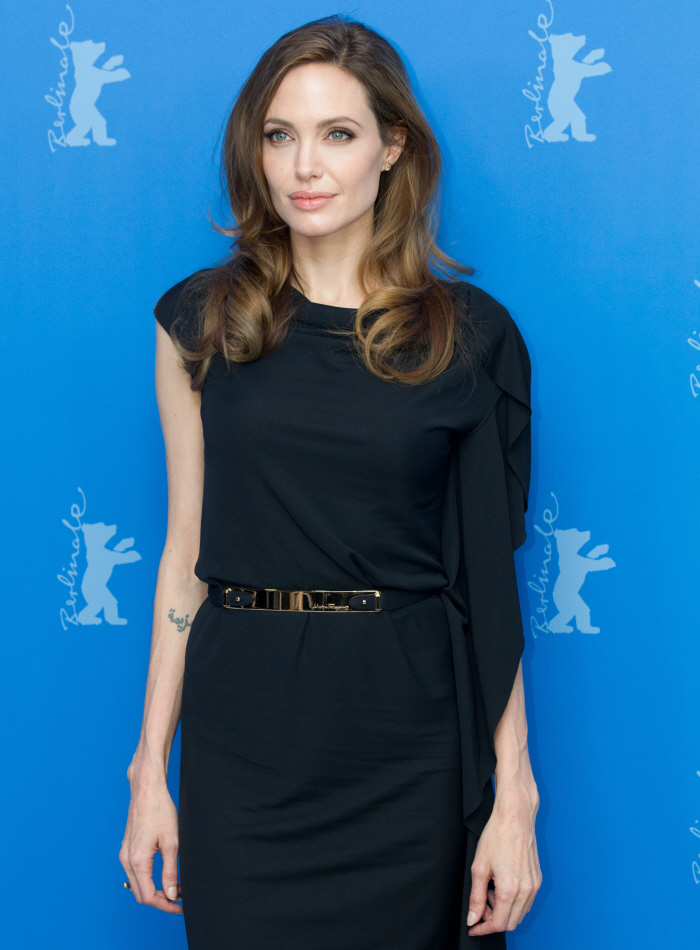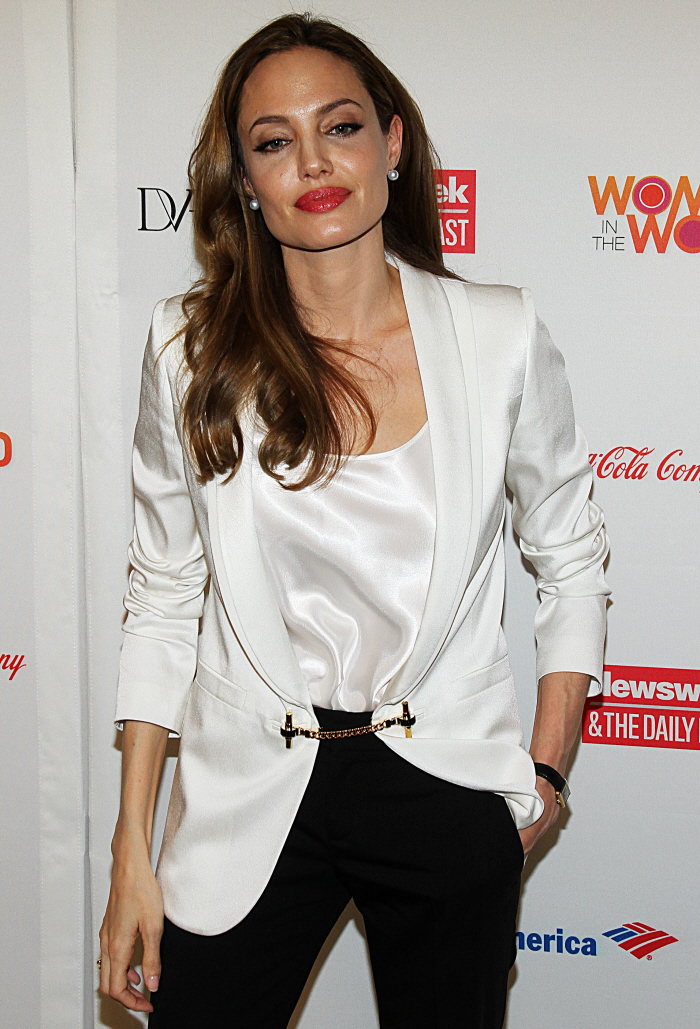 Photos courtesy of WENN, Fame/Flynet.