Visit NBCNews.com for breaking news, world news, and news about the economy
We've heard a lot in the celebrity press about the horrific accident and tough recovery that model Lauren Scruggs, 24, endured after walking into a spinning airplane propeller in the dark. Lauren lost her left eye and left hand in that accident last December, and it sounded like it was touch and go for her for a while. She's since recovered and has been fitted with a prosthetic eye and hand. It sounds like the love and support of friends and family, along with her faith, helped pull her through. In an appearance on The Today Show yesterday, Lauren said that she's off all pain medication and is doing well just eight months later! Her parents weren't even sure she'd survive after the accident, so this is very good news.
Lauren's interview is above, and it really touched me. I was impressed by how well she was able to speak about everything she must have gone through. She has a new book coming out chronicling her journey, which she's promoting. Spoiler: Lauren says that gymnast Gabby Douglas is her inspiration, and Gabby comes out during the interview! Here's more:
Lauren Scruggs, looking sunny and admitting to being happy to be off her pain medicines since January, is "learning to live by faith and not by sight," she said in her first TV interview Thursday.

Positive attitude aside, she did admit to having some "difficult days" emotionally, "accepting the loss of my eye and hand."

"It's good to be out in public," the fashion blogger and model, 24, told Savannah Guthrie on Thursday's Today show, "letting people know I'm OK."

Of her accident, in which she walked into a spinning airplane propeller while climbing out of a two-seater plane at a private airport in McKinney, Texas, last Dec. 3, "I remember my feet touching the ground, getting out of the plane," she said. "That's all I remember."

The interview took place in London's Olympic Village, where Scruggs said she was taking strength from the Games and the perseverance of the athletes. Asked to single out a particular Olympian, Scurggs mentioned all-around gold-medal gymnast Gabby Douglas – who suddenly appeared on camera to give a surprised Scruggs a hug.

"This means so much to me," Douglas, 16, said of Scruggs's comments. (Scruggs had just said of Gabby: "Her style is so sweet.)

"Keep staying strong," Douglas told her. "Keep smiling,"

Scruggs lost her left hand and suffered severe facial injuries that also caused the loss of her left eye in the accident, and was subsequently fitted with prosthetics.

But as she said Thursday, and will expand upon in her upcoming book Still Lolo (Lolo is her nickname), "The Lord has a strong purpose in it."

Personally, she said ,"I've gained a new perspective on life."
Best wishes to Lauren and her family. I'm so glad that this story has a happy ending. I have to say that this interview needed Ann Curry though. (I don't know when I became such an Ann advocate.)
Here's Lauren with her family in London [via Twitter]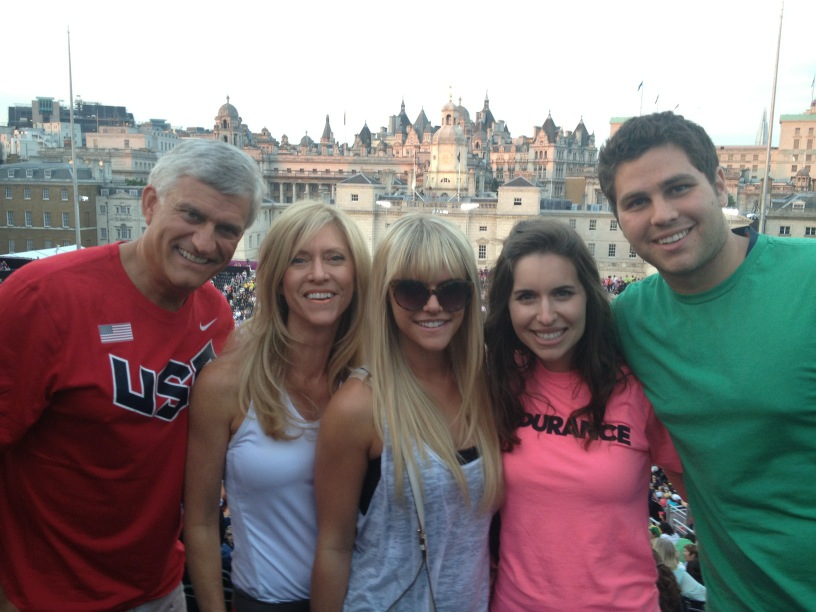 With her sister and Gabby Douglas.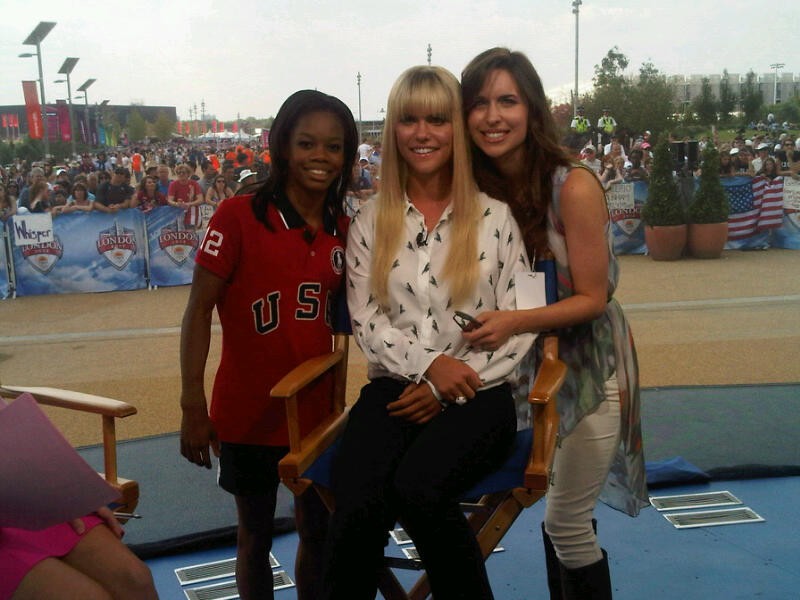 With her sister and Sean Johnson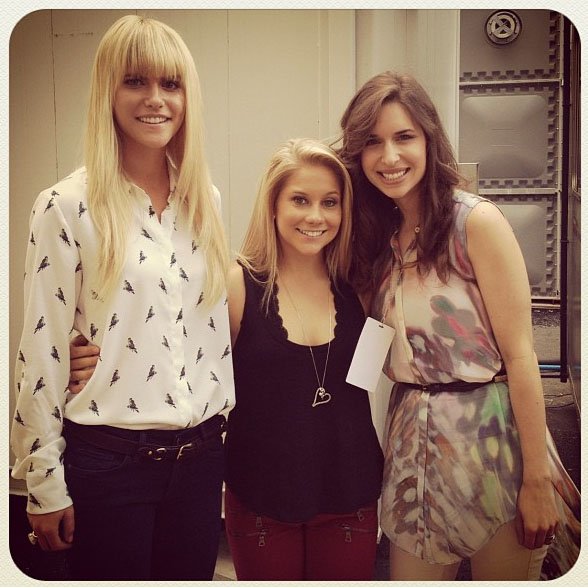 With her dad