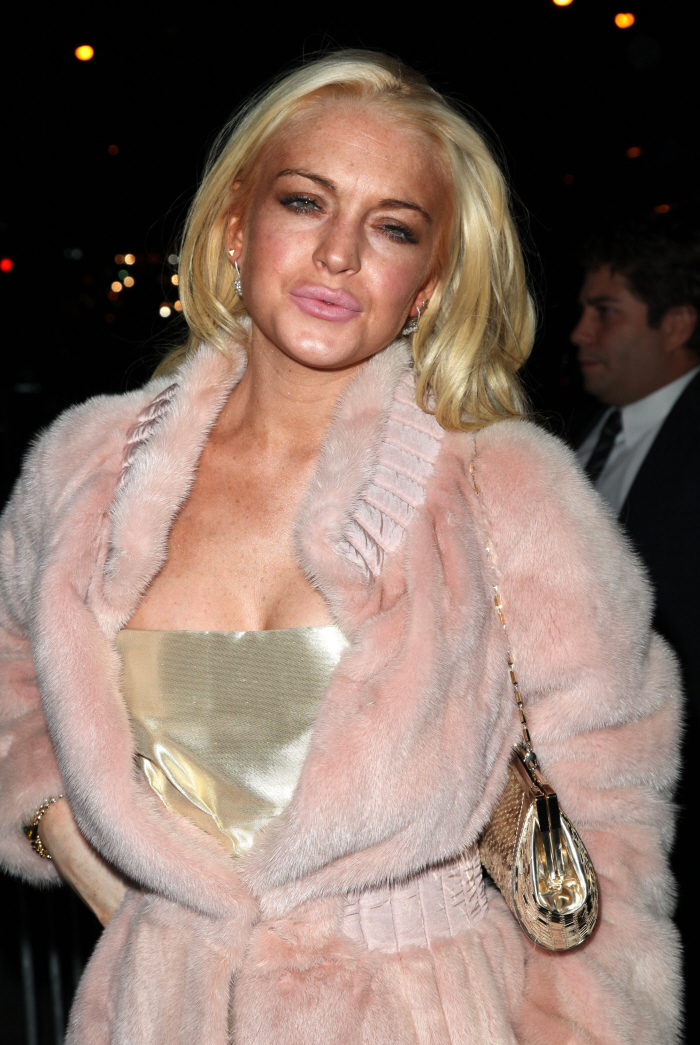 When I come into work first thing in the morning ("come in to work" = stumble to the computer while I'm still half-asleep), I spend the first 20 minutes of my workday checking all of the main celebrity news sites. So I saw this People Mag story first thing – "Lindsay Lohan Has a Mellow Night Out with Pals". The basic gist was that Lindsay had been out Tuesday night at Bootsy Bellows with a "select group of friends" (like she's SO selective), and an "onlooker" claimed, "Lindsay seemed really mellow and like she just wanted to chill out." The whole thing reads like a press release for Cracked-Out Sobriety, and of course I didn't believe it, but I didn't see anything else around, so I just ignored it. But now Us Weekly has a completely different summary of what went down at Bootsy Bellows –and it's not pretty.
Lindsay Lohan isn't okay with sharing the spotlight at her favorite Hollywood night club.

A source tells Us Weekly that the Liz & Dick actress, 25, appeared to be back to her old, headline-making antics at Bootsy Bellows on Tuesday night — and put a wrench in E! reality star Francesca Eastwood's birthday bash.

"Francesca was celebrating her birthday with around a dozen friends in a private area when Lindsay came over and started screaming that Francesca should leave," the source says. "She was yelling 'I'm a star, she's a nobody, get her out of here!'"

The source continues, "One poor guy came over and tried to calm [Lindsay] down and she acted aggressively. At that point the security told her to leave and it was totally embarrassing. She is acting like some bad '80s film star, and it is hard to watch because she needs help."

But before Lohan embarked on her journey home, she and her party made one more cringe-worthy snafu.

"Lindsay's friend was driving and they sped out and almost hit one of the valet guys," a witness tells Us.
Does anyone have a problem believing any of this? This is, after all, the girl who crack-screamed, "MOVE THAT CONE, I'M LINDSAY LOHAN." Why wouldn't she also crack-scream, "I'M A STAR, SHE'S A NOBODY, GET HER OUT OF HERE"? To Clint Eastwood's daughter. Because that always goes over so well. By the way, I have no real idea who Francesca Eastwood is beyond the daughter of Clint and Frances Fisher. Apparently, she just turned 19 years old. Happy birthday, Francesca. I'm sorry you had to deal with a crack monster on your birthday.
Real question: why do clubs still allow Lindsay inside? I realize she has the cracked-out instincts of a cat burglar, so no bouncer is going to be able to stop her, but still – once she's inside, all you have to do is grab on to her busted weave and toss her out.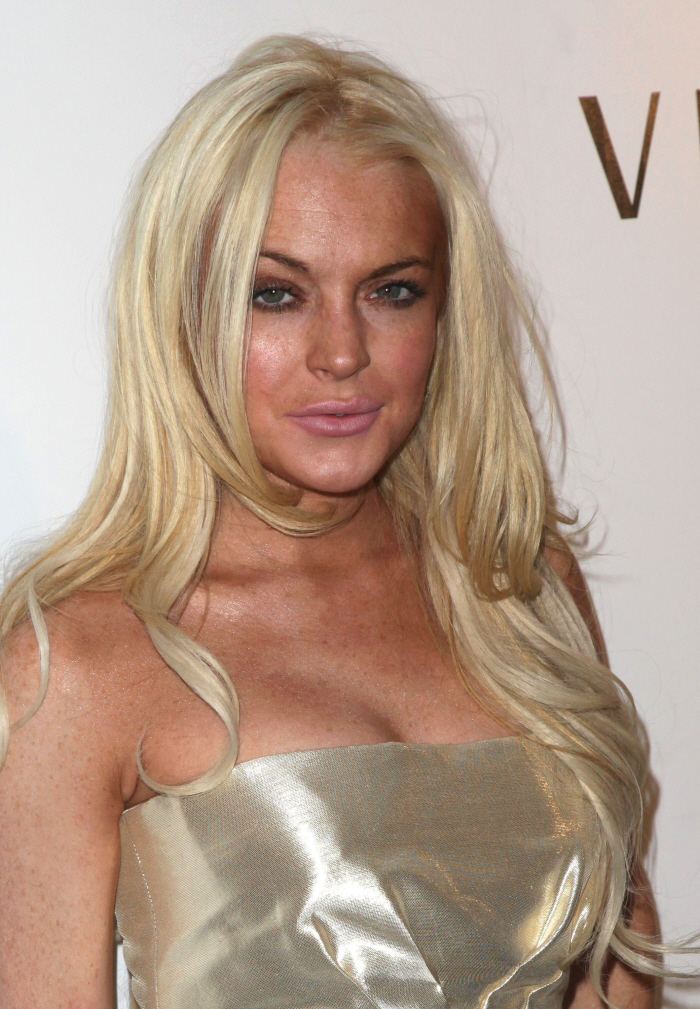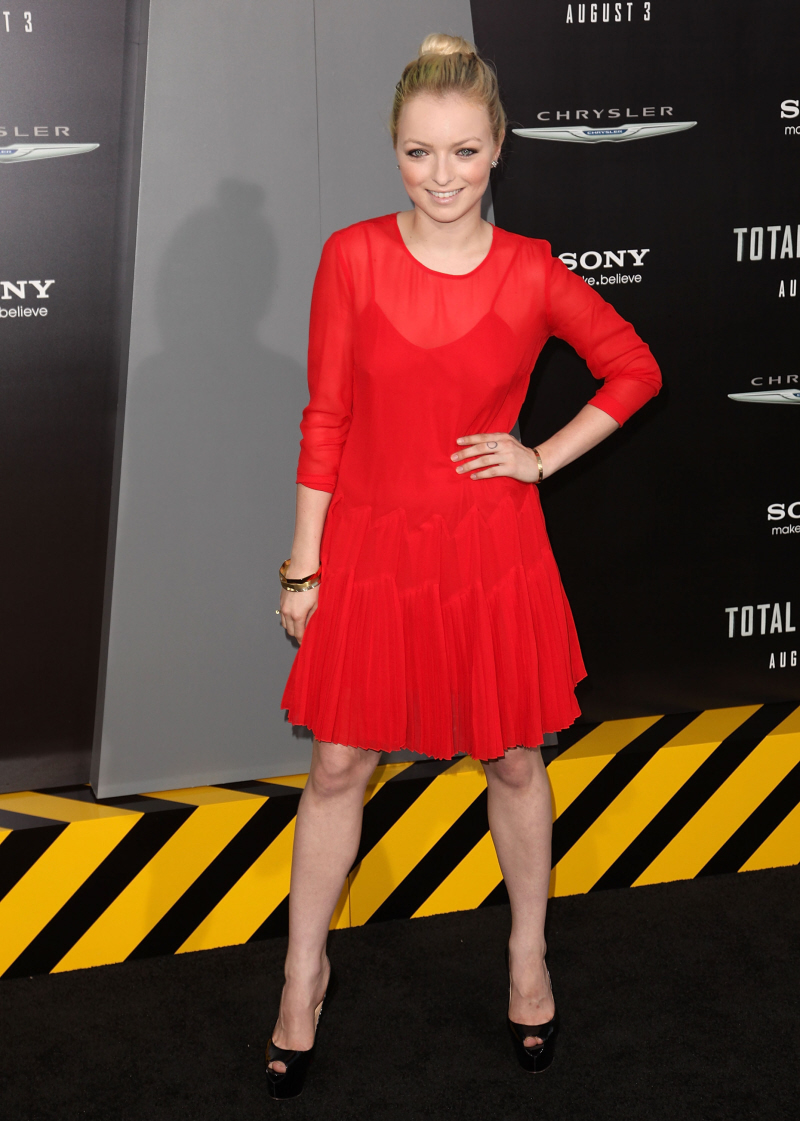 My favorite photos of Lindsay in 2009, courtesy of WENN.