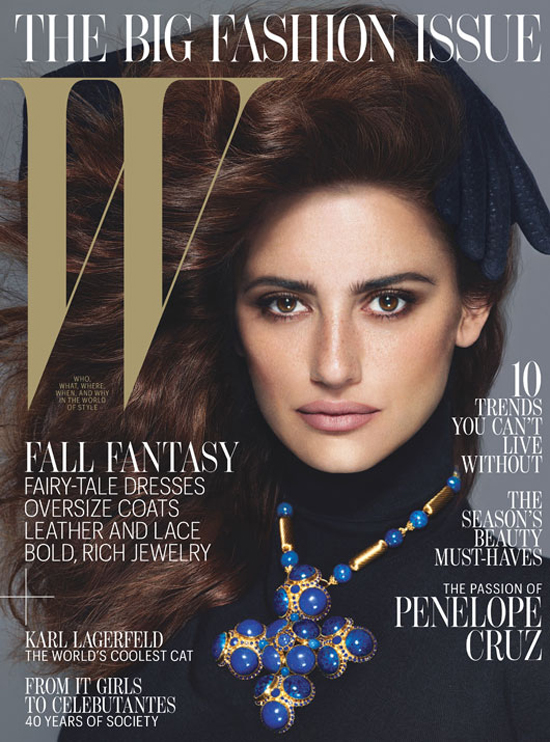 Penelope Cruz covers the September issue of W Magazine, and I'm a bit perplexed by the startling difference between the cover and the editorial shoot within the magazine. The cover itself is very 1980s Sophia Loren-esque, right? Except that it looks like Penny's arm has disappeared (behind all of that big hair) and a phantom hand has made its presence known on the other side of her head. Very strange for a September cover, but it sure as hell beats Lady Gaga's Vogue cover, which I know that some of you liked, but I just don't see it.
Incidentally, Penelope's sister, Monica (who is equally gorgeous) has just appeared in a new Agent Provocateur campaign that features many bondage-inspired shots. The good genes certainly run through that family, but back to Penelope and this W Mag shoot, which is very cinematic in nature. The black-and-white shots are particularly noteworthy, and here are some interview excerpts: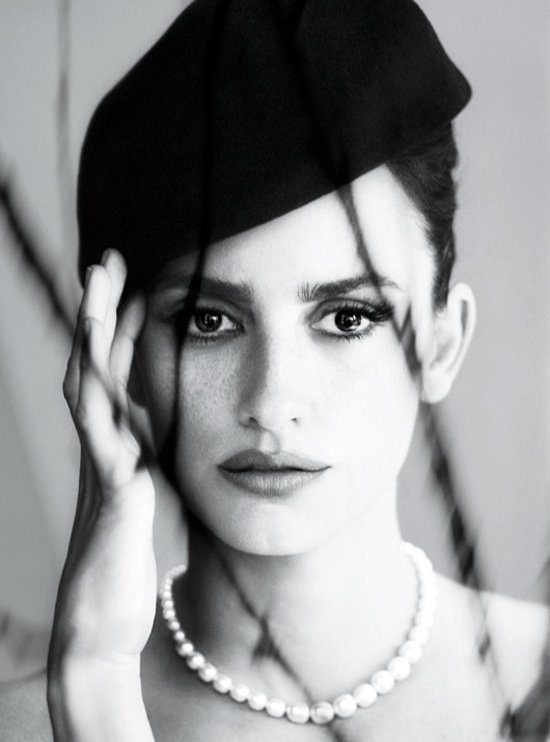 Pedro Almodovar on Penelope's privacy: "She would like to shoot the paparazzi who try to take [her son's] picture," Almodovar only half-joked. "But seriously, I always knew Penelope would be an amazing mother. She has no fear of love. You can see that in her work."

On her first audition: "Yes, it was for the woman who became my manager and still works with me. She was testing around 300 actors. I was 14 years old, and she had me read a scene from Casablanca, which is impossible to do when you are that age. But my manager asked me if I wanted to work with her, and she sent me on some castings. When I was 16, I got Jamon, Jamon. Of course, I had to lie about my age. And I had to lie to my parents about the content of the script."

On her first meeting with Woody Allen: "Fast. Very fast. We sat down for 30 seconds. He had seen Volver, and he thought I would be right for this character. And that was it. I never spoke to him again until we were shooting. I had no idea who I would be playing. After I said yes, he sent the script with this man who knocked on my door and said, "I will come back and pick it up in an hour." I had to read really fast, and it was in English. It was the same thing with To Rome With Love–a different man but the same behavior. This time, I asked for two hours [laughs]."

On being funny: "I don't play comedy as comedy. That would be the biggest trap. I think about the characters and their situations. Then you don't have to worry where the laugh is going to be. But comedy is harder than drama."

On death scenes vs. sex scenes: "I don't like dying. I die in Don't Move [an Italian film, for which Cruz won the Italian academy award for best actress], and I can't really look at it because it reminds me of my grandmother when she was very old. But sex scenes are very strange. Absurd, really."
[From W Magazine]
I have to admit to being slightly disingenous with the headline to this post, for it was obviously Pedro Almodovar who made the claim about Penelope wanting to shoot the paparazzi. Still, the sentiment must have been uttered by the lady herself at some point for Almovadar to have gained that impression of an actress that he knows very well and has worked with on more than one occasion already.
While I doubt that Penelope is actually willing to make like her Vicky Christina Barcelona character with a gun, she does seem much more protective than many stars do over photographs of their progeny. She's certainly got a lengthy fight ahead of her though since many people will be curious to see how beautiful that kid turns out with parents like Javier Bardem and Penelope.
Incidentally, has anyone else seen Jamon, Jamon? It was not only Penelope's first movie but also featured some very steamy scenes (including standing-up sex) between her and Javier. And she was only 16 when the movie was shot! Learning that fact somehow makes the movie seem a lot more skeevy.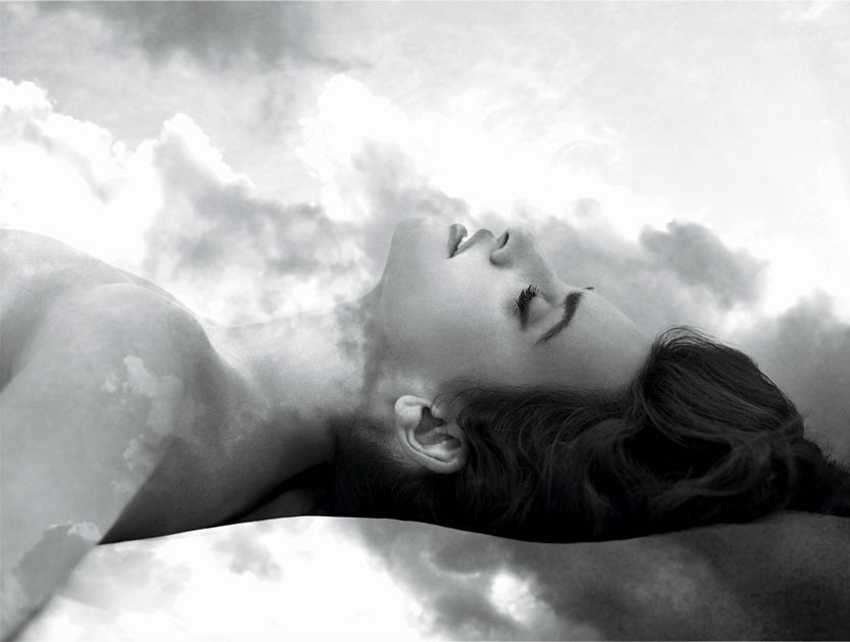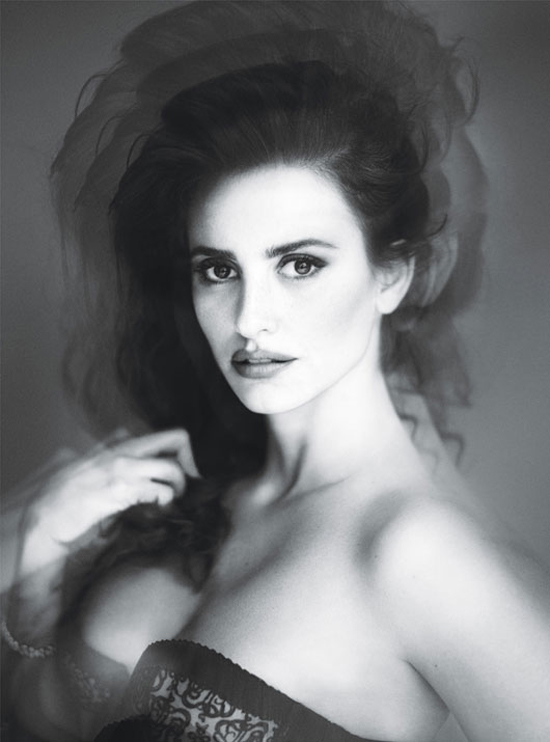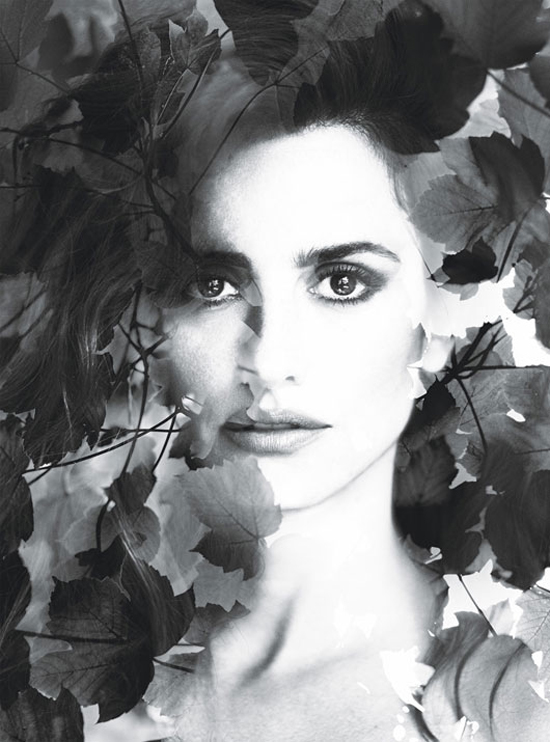 Photos courtesy of W Mag and The Fashion Spot