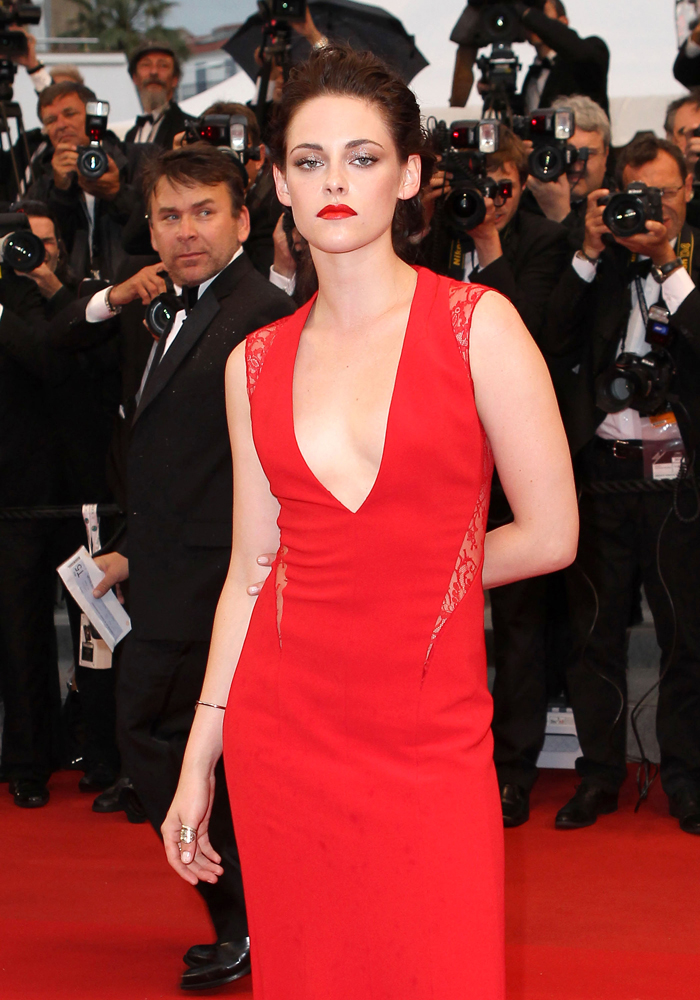 First off, I want to mention that I didn't choose to use this photo of Kristen Stewart in the Reem Acra boob dress as any sort of "scarlet lady" reference. It's just that there aren't exactly any new KStew photos floating around lately (since she's still largely in hiding), and I still do think that she looked completely lovely in this dress. Also, I hope that the recent news of Kristen Stewart being reportedly dropped from the SWATH sequel has more to do with money (as in, Kristen's huge salary requirements) than any sort of reputation damage because it would really be a d-ck move if the studio canned the scorned woman and let douchebag Rupert Sanders keep making money from the franchise. Now onto the actual story.
Jodie Foster has penned an essay for the Daily Beast in the wake of the groping scandal, but while she defends Kristen, Jodie keeps the essay very general in terms of child stars and the pressures they face from both the media and the public. She makes no mention of Kristen getting it on with a married director, and Jodie also doesn't make it a point to call out Rupert Sanders either. Still, Jodie makes a few valid points. After all, she herself rose to child-star fame in Taxi Driver, and Jodie worked with a 12-year-old Kristen very closely while they filmed Panic Room together. Certainly, Jodie's intentions are good here, but she seems to be arriving at an erroneous conclusion that former child stars should be given a free pass and, as such, should be forgiven for shady moves that they make well after they reach adulthood. At age 22, Kristen is no longer a child star, and she (just like Rupert) surely knew that what happened in the back of that Mini Cooper (and likely elsewhere) was wrong. Apparently, Jodie doesn't see it that way: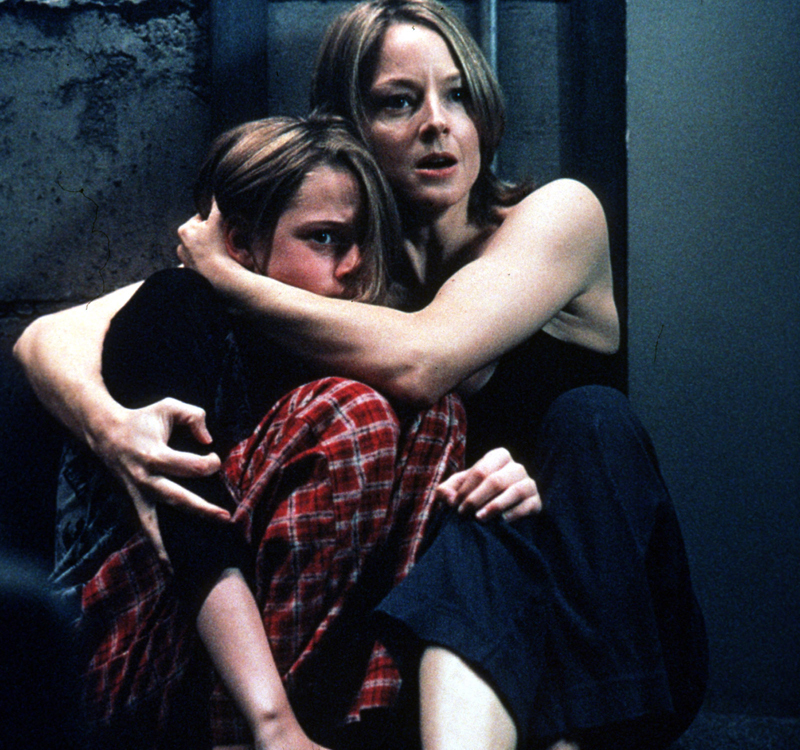 On her own career: "I have been an actress since I was 3 years old, 46 years to date. I have no memories of a childhood outside the public eye. I am told people look to me as a success story. Often complete strangers approach me and ask, How have you stayed so normal, so well-adjusted, so private? I usually lie and say, 'Just boring I guess.' The truth is, like some curious radioactive mutant, I have invented my own gothic survival tools. I have fashioned rules to control the glaring eyes. Maybe I've organized my career choices to allow myself (and the ones I truly love) maximum personal dignity. In my era, through discipline and force of will, you could still manage to reach for a star-powered career and have the authenticity of a private life. Sure, you'd have to lose your spontaneity in the elaborate architecture. You'd have to learn to submerge beneath the foul air and breathe through a straw. But at least you could stand up and say, I will not willfully participate in my own exploitation. Not anymore. If I were a young actor or actress starting my career today in the new era of social media and its sanctioned hunting season, would I survive? Would I drown myself in drugs, sex, and parties? Would I be lost?"

She wouldn't do it today: "I've said it before and I will say it again: if I were a young actor today I would quit before I started. If I had to grow up in this media culture, I don't think I could survive it emotionally. I would only hope that someone who loved me, really loved me, would put their arm around me and lead me away to safety. Sarah Tobias would never have danced before her rapists in The Accused. Clarice would never have shared the awful screaming of the lambs to Dr. Lecter. Another actress might surely have taken my place, opened her soul to create those characters, surrendered her vulnerabilities. But would she have survived the paparazzi peering into her windows, the online harassment, the public humiliations, without overdosing in a hotel room or sticking her face with needles until she became unrecognizable even to herself?"

On working with Kristen: "In 2001 I spent 5 months with Kristen Stewart on the set of Panic Room mostly holed up in a space the size of a Manhattan closet. We talked and laughed for hours, sharing spontaneous mysteries and venting our boredom. I grew to love that kid. She turned 11 during our shoot and on her birthday I organized a mariachi band to serenade her at the taco bar while she blew out her candles. She begrudgingly danced around a sombero with me but soon rushed off to grip and electric department's basketball game. Her mother and I watched her jump around after the ball, hooting with every team basket. 'She doesn't want to be an actor when she grows up, does she?' I asked. Her mom sighed. 'Yes … unfortunately.' We both smiled and shrugged with an ambivalence born from experience. 'Can't you talk her out of it?' I offered. 'Oh, I've tried. She loves it. She just loves it.' More sighs. We watched her run around the court for a while, both of us silent, each thinking our own thoughts. I was pregnant at the time and found myself daydreaming of the child I might have soon. Would she be just like Kristen? All that beautiful talent and fearlessness … would she jump and dunk and make me so proud?"

On Kristen, post-scandal: "Cut to: Today … A beautiful young woman strides down the sidewalk alone, head down, hands drawn into fists. She's walking fast, darting around huge men with black cameras thrusting at her mouth and chest. 'Kristen, how do you feel?' 'Smile Kris!' 'Hey, hey, did you get her?' 'I got her. I got her!' The young woman doesn't cry. F–k no. She doesn't look up. She's learned. She keeps her head down, her shades on, fists in her pockets. Don't speak. Don't look. Don't cry."
[From Daily Beast]
Okay, I can see how this essay happened, for Jodie obviously adores Kristen and wants to add some kind words into the shuffle and hopefully mitigate some of the fallout that has been aimed at Kristen. However, she's really framing the issue wrong. The venom aimed at Kristen has little to do with the fact that she is a very famous former child star at all. It's got everything to do with the fact that she's consistently coveted an attitude — and pretended to be above it all — while still boning her Hollywood director like a clichéd starlet. Also, Rupert is married with two kids, and yes, he is a total douche.
At the same time, it's great that a prominent female is speaking up for Kristen. But I also find it problematic that she's receiving support from Jodie, who isn't exactly a great judge of character. Case in point: Jodie's defense of KStew is unavoidably tainted by the fact that she's also provided unwavering support for woman-beater Mel Gibson and child-rapist Roman Polanski. So yes … dilemma.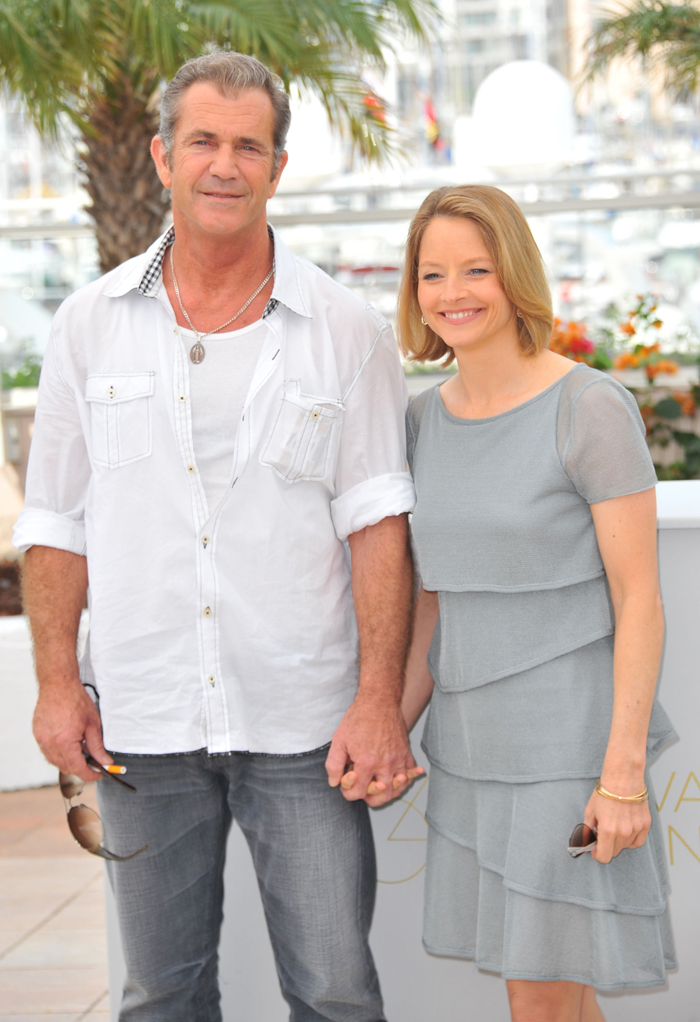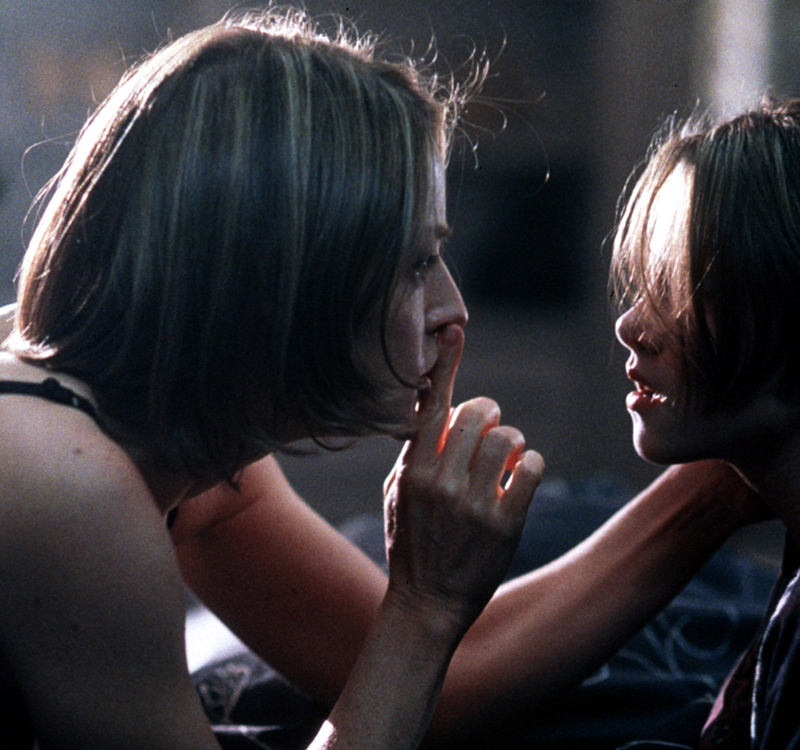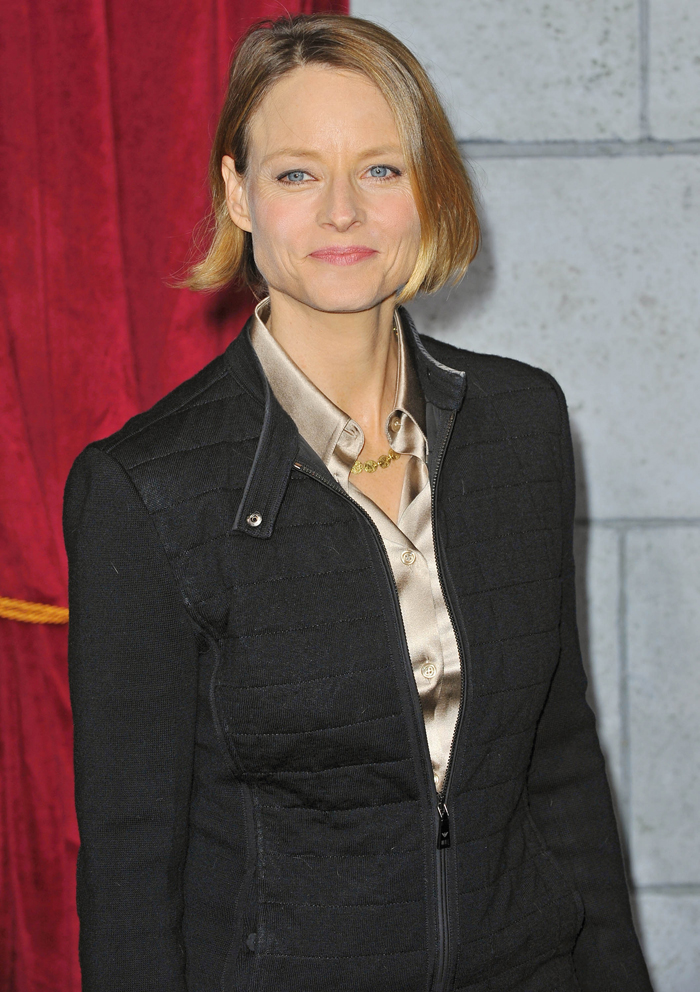 Photos courtesy of Fame/Flynet and WENN