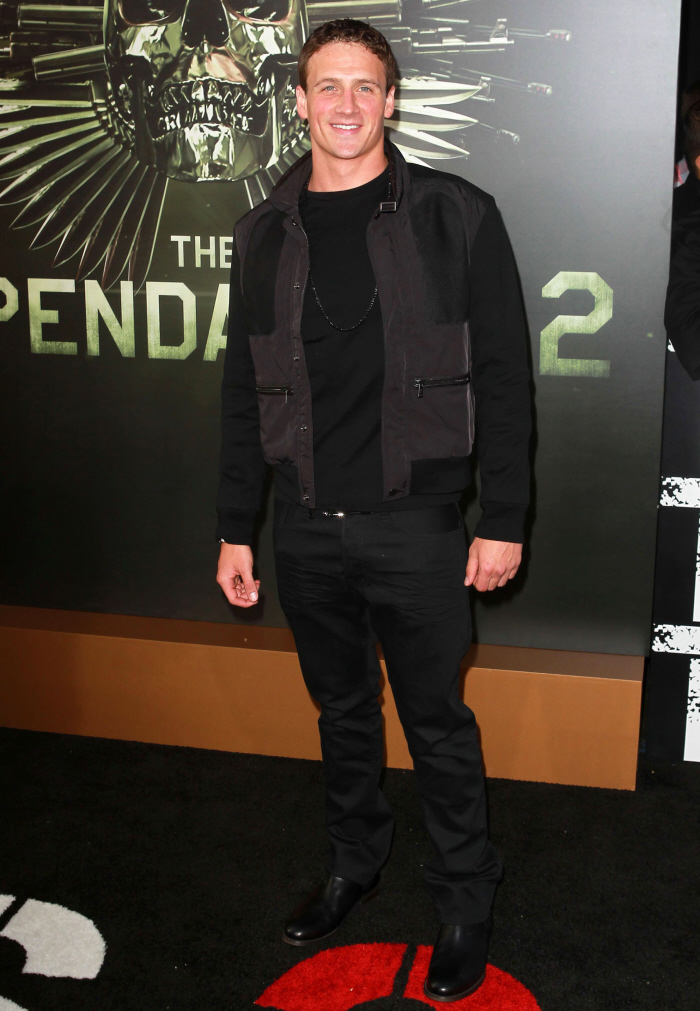 Here are some new photos of Ryan Lochte at the premiere of The Expendables 2, two nights ago. Yes, Lochte got to rub shoulders with Arnold Schwarzenegger and Jean-Claude Van Damme and…? The rest of them. Ryan just looks so, so happy to be in LA, right? This is his dream – his old dream was to go to the Olympics and win some medals. But the Olympic dream was just a stepping stone for Lochte. His ultimate dream was to go to Hollywood and take a stab at C-list stardom. And it's working. As I covered a few days ago, Lochte already got himself a guest-starring role on 90210 – he's going to be playing himself. And luckily for us, Access Hollywood was there for Ryan's first (and only?!) day of filming. First, prepare yourselves. This is maybe the funniest thing you will see all day.
OMFG. Can we just nominate Ryan Lochte for everything, forever and always? Lochte needs to be front and center from here on out. I LOVE his line-reading of "Jeah, seriously!!!" I love that he did the Access Hollywood interview shirtless!! I love that Lochte isn't even aiming to be, like, a legit celebrity or actor. He doesn't want to be Ryan Gosling. He wants to be Mario Lopez.
God, how can two minutes of Access Hollywood bring me so much pleasure? What was the hardest part of the 90210 experience? "Memorizing lines and trying to, like… say 'em and still, like, do movement and all that. That was hard." GENIUS. Would Lochte consider becoming The Bachelor? "I would… I mean, I would think about it and I definitely would but before I was training so much, I didn't have time for a girlfriend and 'cause I wanted to give that perfect someone, like, my heart. And now…um… that the Olympics are over…I…uh… definitely want to settle down." I'm sort of back in love with him. He's so dumb, but he's so harmless and he wants this so much. Give it to him. He doesn't want much.
When Ryan was on the red carpet for The Expendables 2, Us Weekly asked him about the 90210 gig, and this is what he said: "It was my first acting gig and I was a little nervous going on set. I kind of messed up my lines the first couple of takes, but after talking with the cast and them helping me out, I started nailing it towards the end and it felt normal. They knew it was my first time, so they wanted to make it as easy as possible." See? See how much he struggles when he was playing himself? Dear God. He's like a vulnerable little kitten. You can't hate him.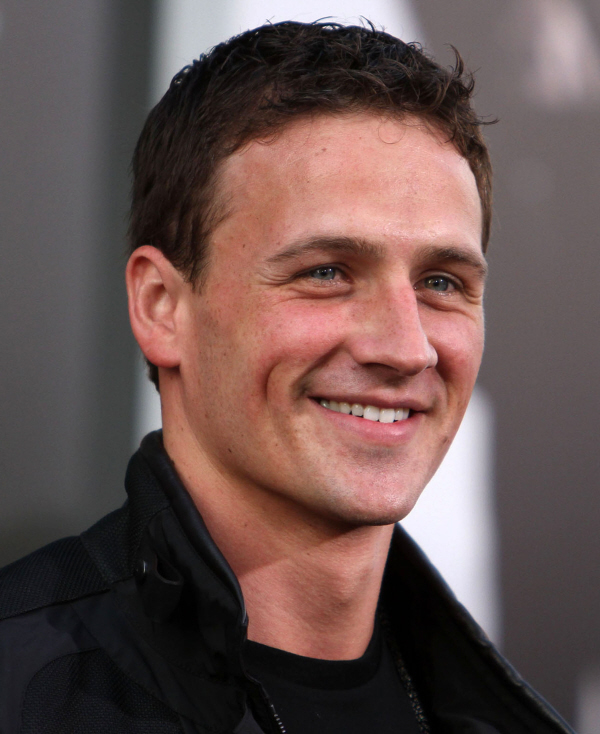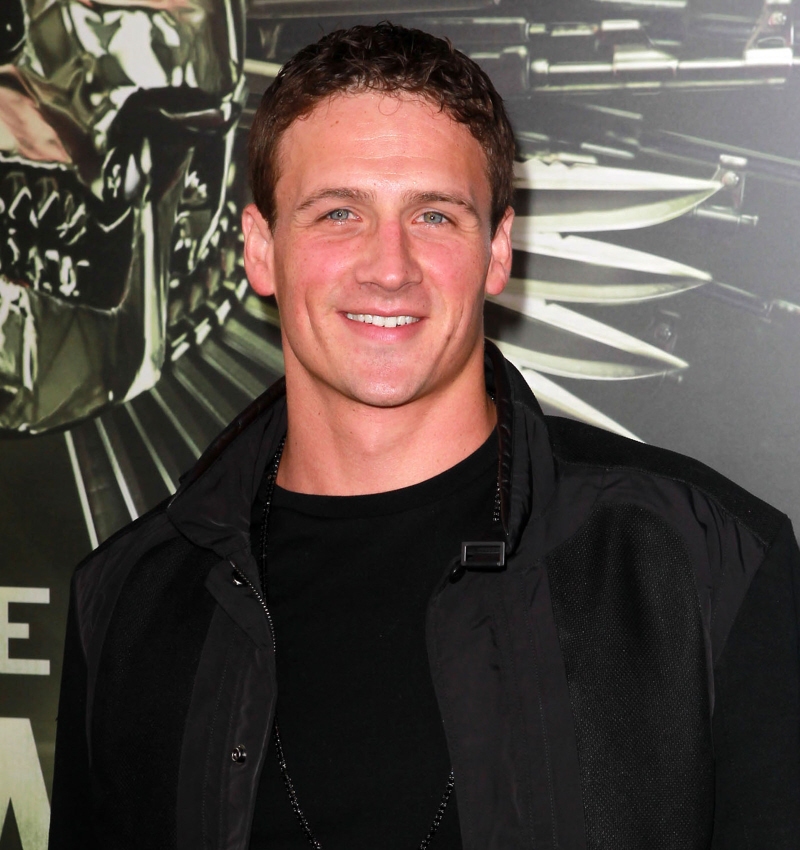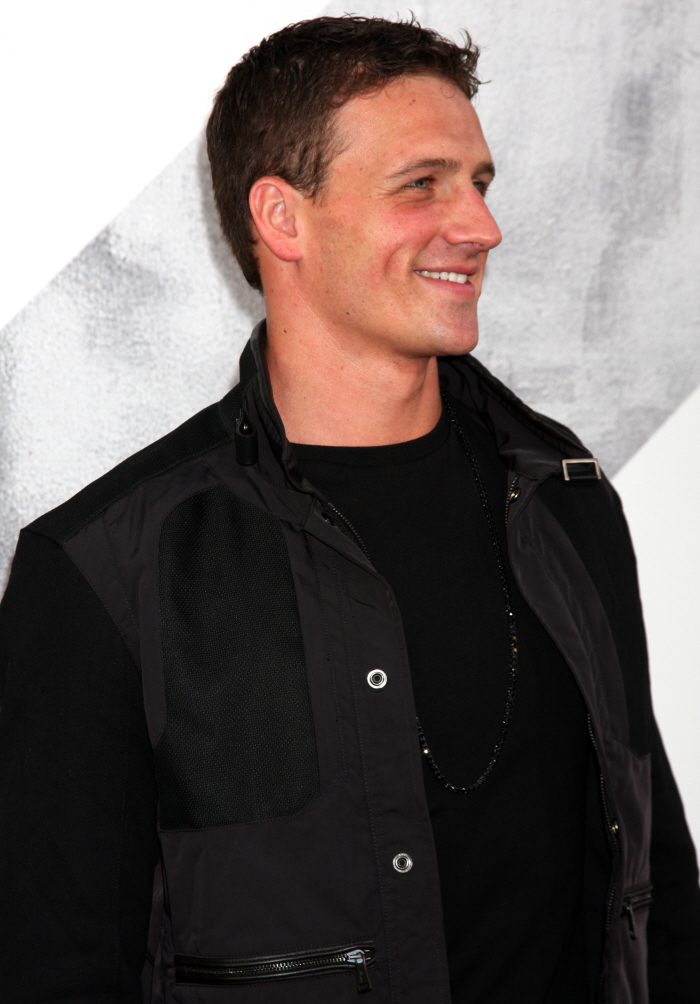 Photos courtesy of WENN.