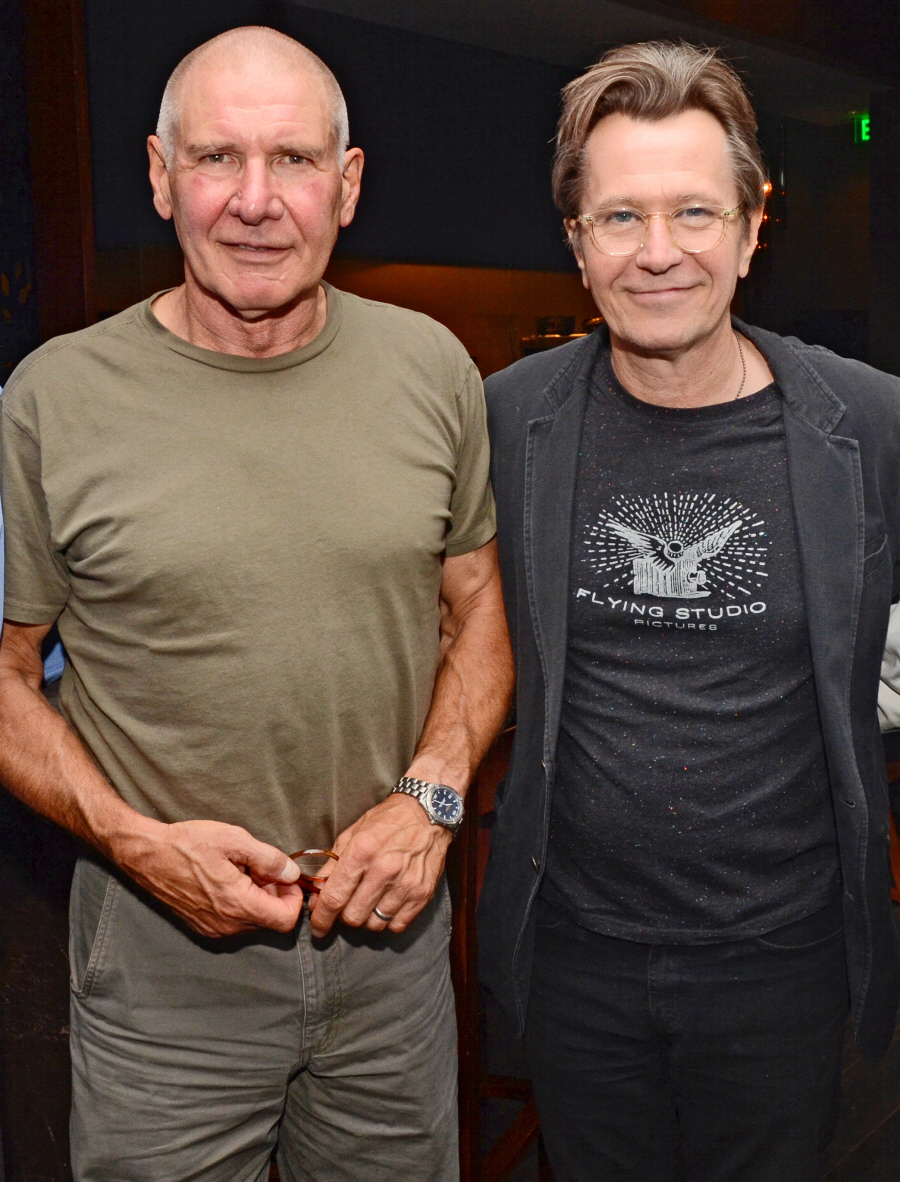 These are two new photos of Harrison Ford and Gary Oldman in Philadelphia, where they've been filming their new movie (Paranoia), and they posed for photos when they went out to eat together. So… this is just your FYI: this is what Harrison Ford looks like these days. I know, it gets kind of depressing, especially on the heels of what Ralph Fiennes looks like these days. Much like Ralph's unfortunate look, I suspect that part of Harrison's vibe might be specifically for the film. He must have shave his head, right? Because just a few months ago (back in April), he looked like this: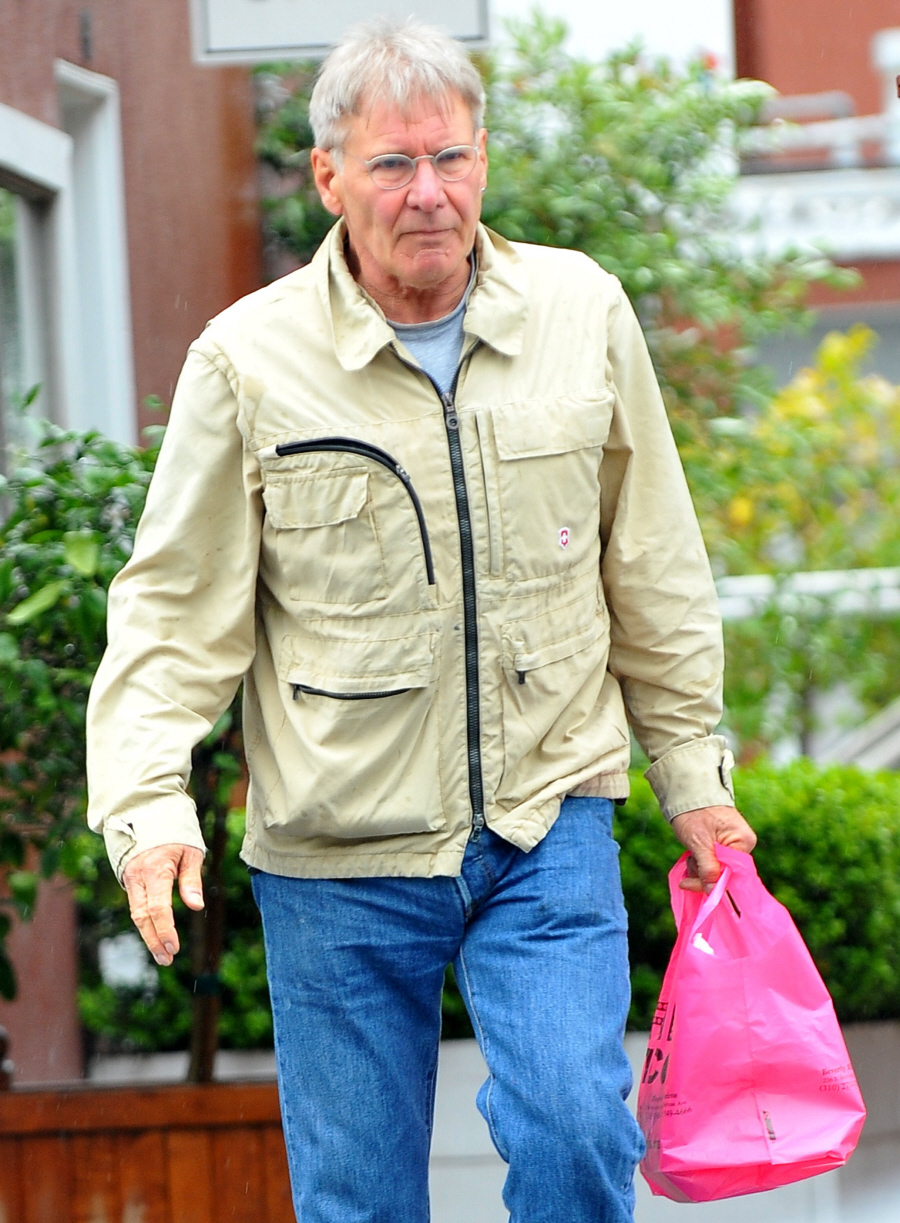 Still grizzled, obviously. With hair, Harrison seems like an aging rancher or cowboy, leathery from working in the sun for decades. Without hair, Harrison seems… like, Ben Kingsley or something. Which isn't bad at all – I love Ben Kingsley. But I never thought Harrison Ford would give me Ben Kinglsey vibes. Incidentally, Harrison Ford turned 70 years old a month ago. I'd say he looks pretty well-preserved for 70.
Also – I end up thinking about Harrison whenever I watch White Collar. Does Tim DeKay remind anyone else of a young Harrison? That's one of the reasons I'm still watching White Collar – my love of Americana beefcake like Tim DeKay.
Last thing – Gary Oldman looks really hot, right?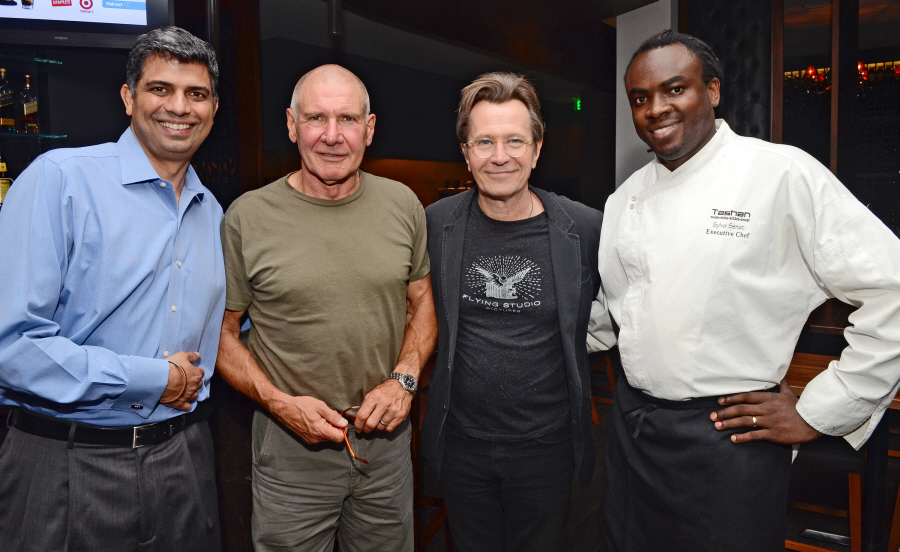 Photos courtesy of WENN.