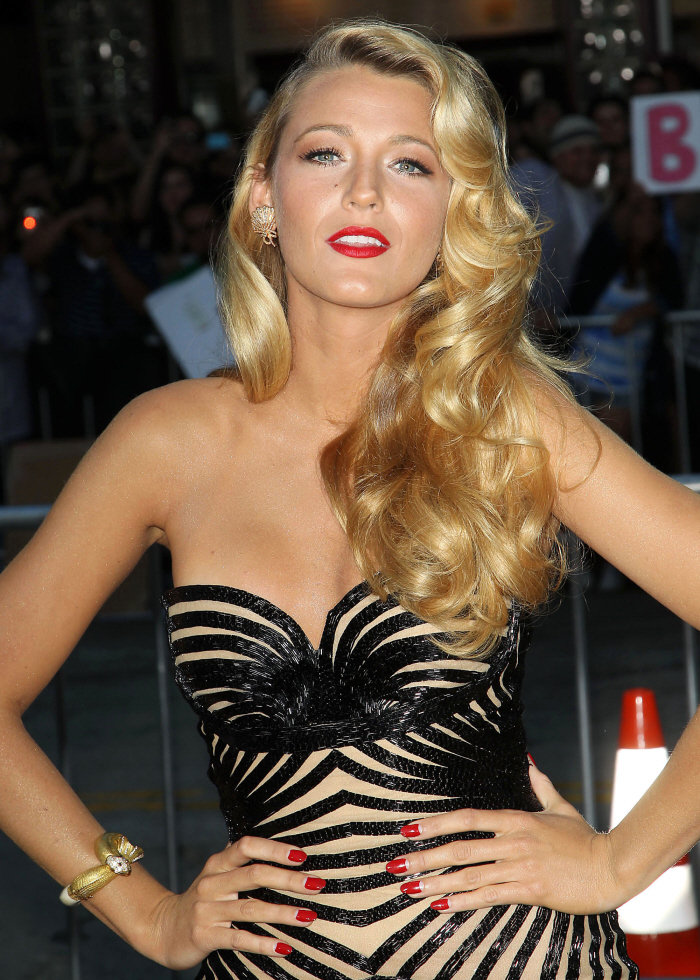 I mentioned part of this new Blake Lively interview in yesterday's links, but it's worth discussing the entire piece in full right now. Blake gave an interview to something called "Style Magazine" which I'm assuming is a UK publication. In the interview, Blake reiterates her favorite Q&A chestnut, which is that she never, ever works out and she just has that body normally without any exercise at all. She also discusses how you'll never see her do a nude scene on film. I guess we're supposed to forget about seeing her bits and pieces in those hacked ("hacked"?) photos then. And although I haven't seen Savages yet, I'm sure I heard something about a graphic sex scene? Yes, yes, I did. And didn't she has sex scenes in The Private Lives of Pippa Lee? I never saw that either. But this is probably just Blake trying to prove how she's a super-modest 1950s housewife, I guess.
Blake Lively has ruled out ever doing nude scenes. The Gossip Girl star said she is not a fan of stripping off for acting roles and said she found nudity in movies 'distracting' to the plot.

The 24-year-old said: 'When I see nudity in movies, I am always distracted by it. I know that if I am watching a scene and someone has their b00bs out, then that's all I'm looking at – I can't help it. I just don't think that will ever be right for me.'

Lively, who is dating Ryan Reynolds, is one of Hollywood's most sought after young actresses. She was recently seen in the Oliver Stone thriller Savages and is known to have an enviable body. But insists she does virtually no exercise to maintain her slim figure.

She told Style magazine: 'I am terrible; I don't do any exercise – I'm going to have to learn the hard way. I love food too much, and my family is from the South, so the food I like is not necessarily the best for you. There are days when I will be like, "Oh my goodness, I am not happy with the way I look because I cannot fit into any of my clothes". So I eat quinoa that week, and then I feel good.'

Lively said she realises how fickle Hollywood can be and relies on her family and close friends to keep her grounded. The star remains grounded by surrounding herself with friends and family who are always truthful with her.

'The same people who love you to death one day will hate you to death the next, so who do you give the keys to your self-worth to?,' she said. 'You have to have those keys for yourself. And you have to surround yourself with people who are honest with you. I need honesty. I need good friends who can say, "I love you to death, but you look terrible in that and you need to change right now."'
I don't have a raging hate-on OR love-on for Blake either way. Sometimes she's very interesting, sometimes she's super-annoying. I'm finding this current version of Blake to be pretty annoying. She's trying to convince us of too many things all at once – like, we're supposed to think that she's a super-glamorous fashionista who loves clothes and has a natural "style eye" AND that she doesn't care about how she looks insomuch as she doesn't feel like going to the gym ever AND that she's a perfect Betty Crocker housewife and super-loyal girlfriend to her barely four boyfriends (total, over her lifetime). Maybe she truly is all of those things. But I suspect that she's just an ambitious hustler who works incredibly hard to project a certain kind of image.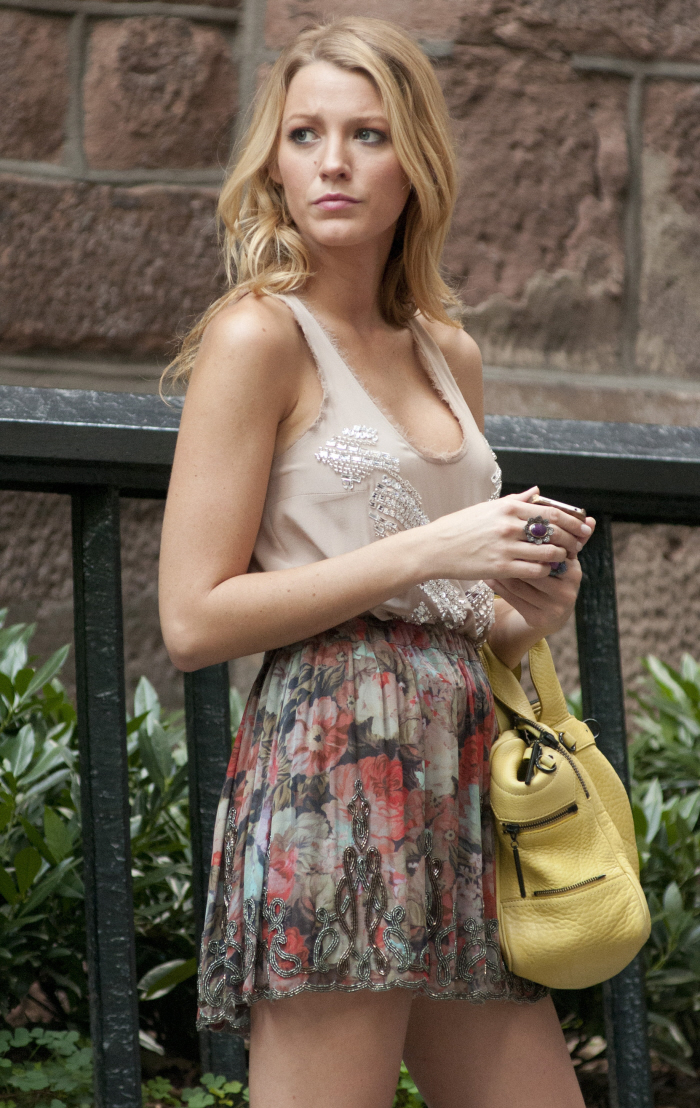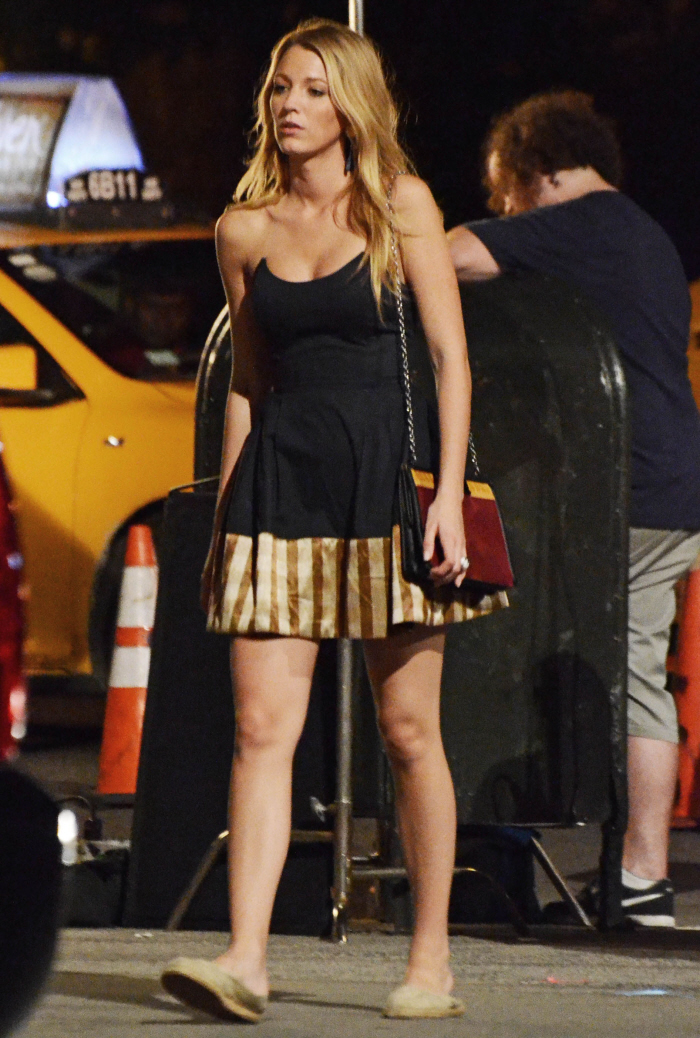 Photos courtesy of WENN.